In the 21st century, it's no surprise that the topic of social media and employers is one that comes up frequently. Many job seekers wonder—can employers look at your social media? They sure can. But do they? They absolutely do. And why do employers check your social media? It's just a good way to assess you as a professional; it's also a good way to assess your judgment.
Recruiters, hiring managers…it doesn't matter who it is that's looking at your online profiles—if you're job hunting, you want them to come away with a good impression.
The overwhelming majority of recruiters research candidates on social networking sites at some point as part of a pre-employment background check or vetting. The majority of this research happens before the first interview as part of the screening process. It's also important to note that most recruiters are planning to invest more money into social and professional networks in an effort to expand their companies, attract top talent, and research candidates thoroughly.
So here's some job search advice—if you're in the middle of a job search, you may want to stop what you're doing and take a good, long look at your social media profiles before you continue applying for jobs. Recruiters and potential employers sure are. Even if you think you have strong privacy settings, you might want to assess your social media accounts. Don't assume anything is safe and secret on the internet—a good rule of thumb for everything, not just job searching.
Your resume and cover letter might be wonderful, hit all the right points, and portray the perfect professional image that you want to put forth as a job candidate. However, if an employer or recruiter types your name into Google and doesn't like your online presence, that perfect resume may soon mean next to nothing. Your online presence can, and does, affect hiring decisions. So don't miss out on your dream job because you wanted those "likes" from last summer's concert on your Instagram account. Are those likes more important than finding a job?
Now that social media and professional networking sites have become an important factor in the hiring process, you need to know which red flags recruiters are searching for among job applicants and what they deem to be pertinent information about you on social media. Let's start with the red flags first.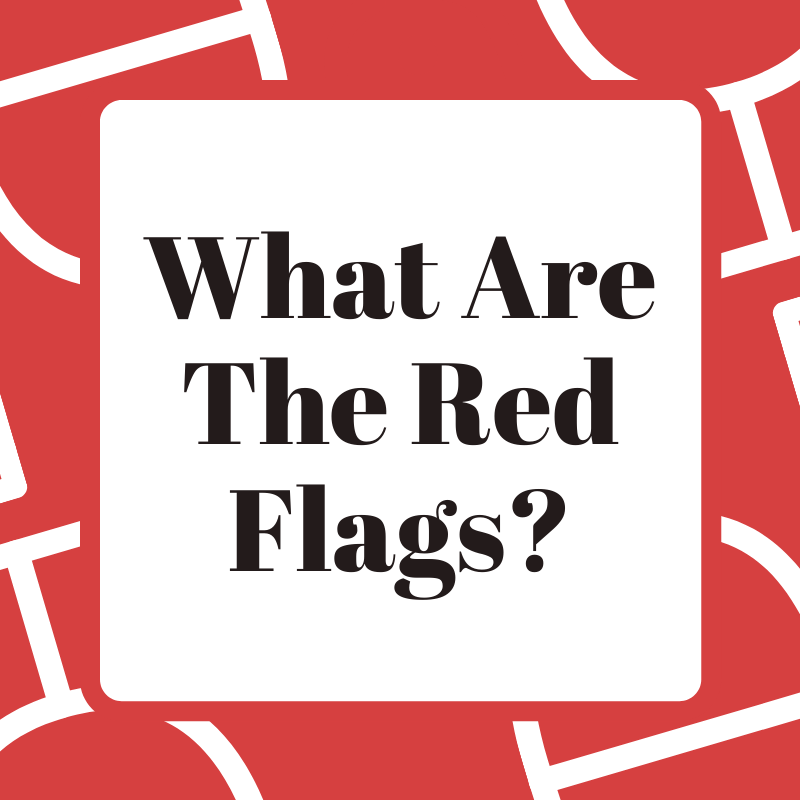 Social Media Red Flags That Cause Recruiters to Pass You Over for an Interview
What are the things that give you a poor online reputation in the eyes of recruiters? Among the red flags that make someone look like they would potentially be a poor employee—and might prevent an interview or job offer from happening—are:
Marijuana use – 61%
Political rants – 51%
Spelling/grammar errors – 48% (My advice here is to get the Grammarly app because it will check your spelling and grammar as you type on social media platforms so you can catch any errors before posting.)
Alcohol consumption – 35%
Showing off wealth / big purchases – 19%
Showing too much skin – 16%
Limited social presence – 12%
Posting selfies – 7%
Overall, I think the main theme is to consider being conservative with what you share via your social media accounts during your job search and up to twelve months prior to job searching. The reason I say twelve months is because the survey reveals that any substance use posted on accounts within the past twelve months is deemed a red flag by recruiters—so it would appear that they could be researching and reviewing your social media posts or LinkedIn posts for the past year.
It's interesting to note that marijuana use was down 10% from last year when 71% of recruiters reported it as one of the red flags they look for during social media monitoring. Attitudes around social media selfies have also relaxed since 2015 when 25% of recruiters viewed them as a negative sign when they showed up during a job applicant's social media screening.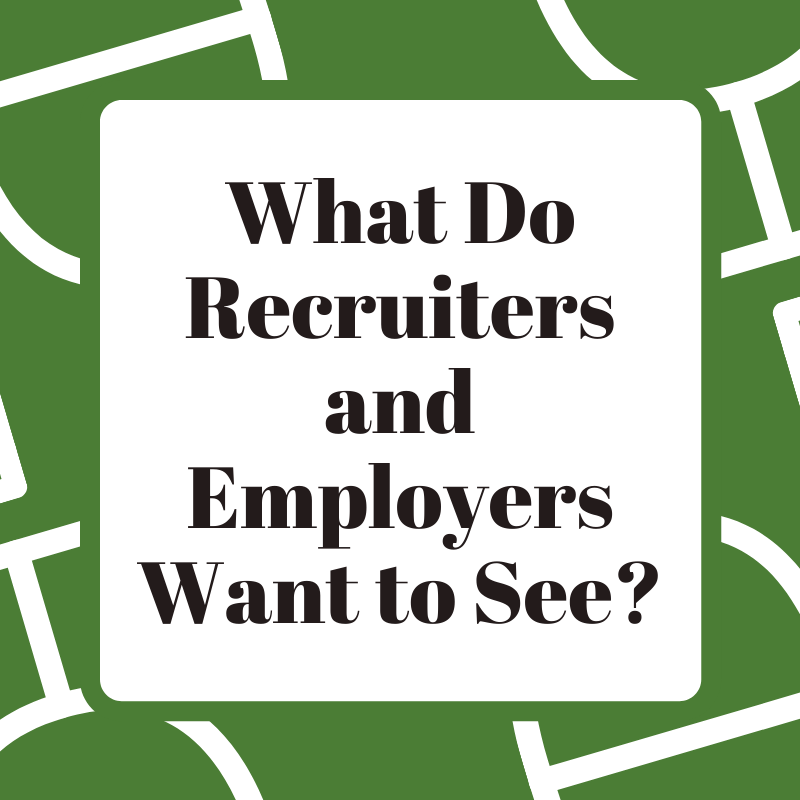 What Do Recruiters View as Favorable Social Media Activity?
You can use social media to improve your job search. Recruiters view the following positively:
Samples of your written or design work (65%)—including a portfolio or examples of your work on social media is a plus.
Volunteering, mentoring, and getting involved in nonprofit work was also a positive sign according to 63% of recruiters.
Plus, 35% of recruiters considered mutual connections to be a positive sign on social media.
If you're in the middle of a job search or considering starting one within the next twelve months, now is the time to evaluate your social media profiles and start making changes. You do have a digital footprint—and recruiters are out there searching for it. Don't delete everything you have on social media sites. That is a red flag in and of itself—it says you have something to hide. Social networks are part of our lives now, and you're expected to have some online presence. Just don't overdo it with the party pictures.
I would advise you to be conservative with what you post about your private life on social media platforms like Facebook, Snapchat, Instagram, or others. You may believe that recruiters are only looking you up on LinkedIn, but this is not the case; they will consider whatever they find on other platforms as part of the screening decision on whether to call you for an interview you or if they want to go ahead with hiring you. You don't need a strictly professional online presence—everyone does have personal life, after all—but your online presence should reflect a mature, responsible person who is ready to take on the challenge of a new job.
Clean up your online social profiles if you have questionable posts or content and start building a more professional social media footprint by sharing positive tidbits about your life—your work, your charitable efforts, and network—and make those common connections now before you need them. With a positive personal brand online, your career will benefit.
In fact, once you have a more professional social media presence you might be surprised—opportunities may come your way, especially through LinkedIn.
Would you like help creating a professional, impactful LinkedIn profile to help advance your job hunt? That's one of the services we offer at Great Resumes Fast. Learn more about how we can help here.
Are you tired of your resume being rejected by applicant tracking systems? I know how frustrating it is to submit your resume and receive no response. I hate seeing qualified people never break through the screening process. It shouldn't be that way. That's why I created this guide and I encourage you to download the FREE PDF so you can start seeing better resume response rates!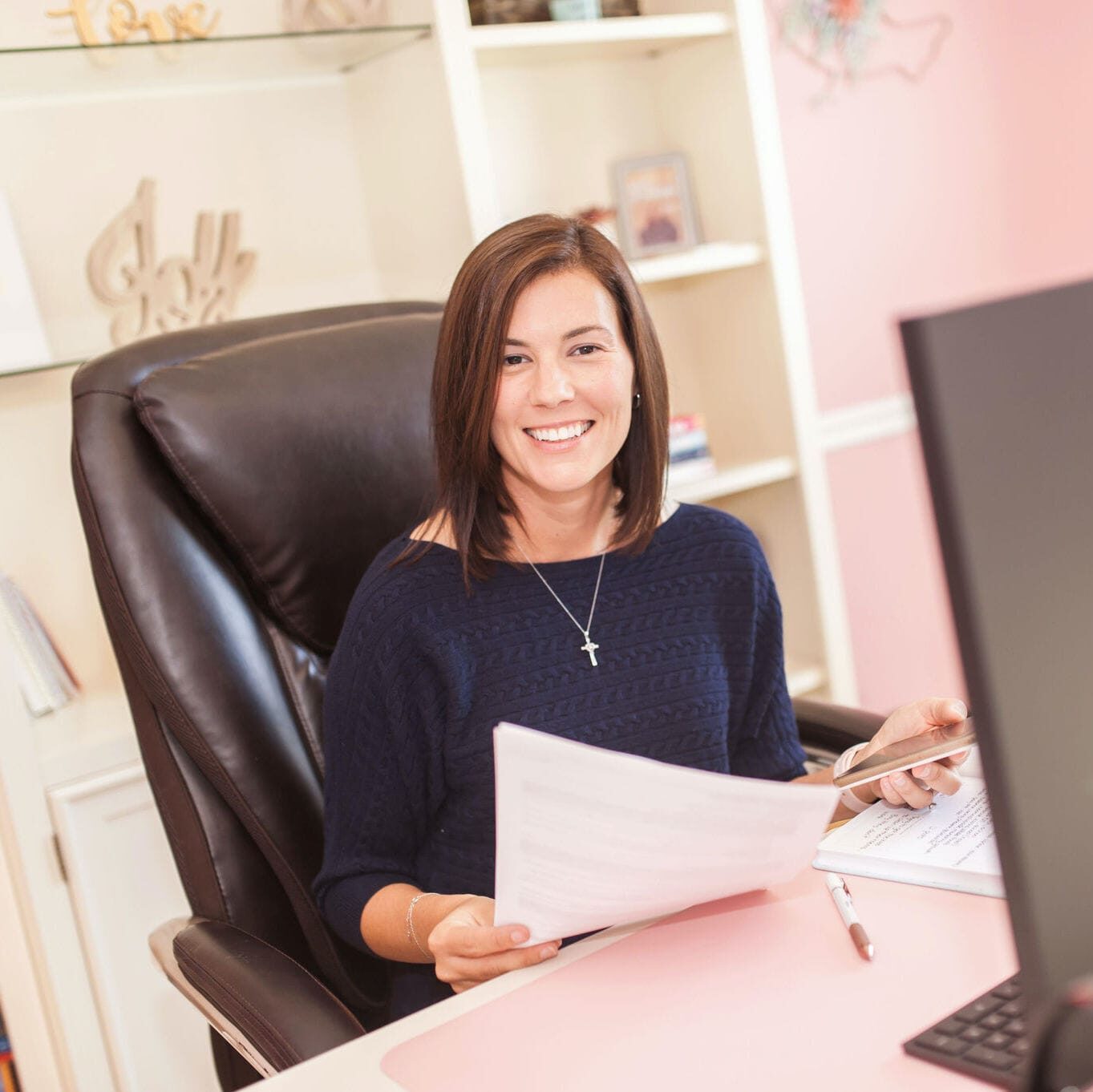 Jessica Hernandez, President, CEO & Founder of Great Resumes Fast
Hi, I'm Jessica. I started this company back in 2008 after more than a decade directing hiring practices at Fortune 500 companies.
What started as a side hustle (before that was even a word!) helping friends of friends with their resumes has now grown into a company that serves hundreds of happy clients a year. But the personal touch? I've kept that.
You might have seen me featured as a resume expert in publications like Forbes, Fast Company, and Fortune. And in 2020, I was honored to be named as a LinkedIn Top Voice of the year!
I'm so glad you're here, and I can't wait to help you find your next perfect-fit position!
Will your resume impress employers? Take this 2-minute quiz to find out.
Get your personalized plan for a resume that stands out and lands you your dream job!
Need a little help getting hiring managers to take notice? Find out what's standing between you and those magic words "You're exactly who we've been looking for!"