What if you could organically attract interviews for your dream job through LinkedIn?
Even if you've been job searching for months with no traction or don't have time to apply for jobs
Enrollment is now closed.
Join the waitlist to get early access to my 3x sell-out course.
If you're not getting interviews for positions that actually match your values, skill set, and career goals...
I'm sure you've asked yourself: Why?
Maybe you're worried you'll never get an interview for the position you want because . . .
You don't have free time to find and apply for jobs

Your age, ethnicity, or gender biases employers against you

Your experience doesn't match your goals

You have gaps in your resume from freelancing or becoming a parent or caregiver
All these reasons are valid. But they're not the whole story.
There's another, lesser-known, extremely important reason you're struggling with your job search: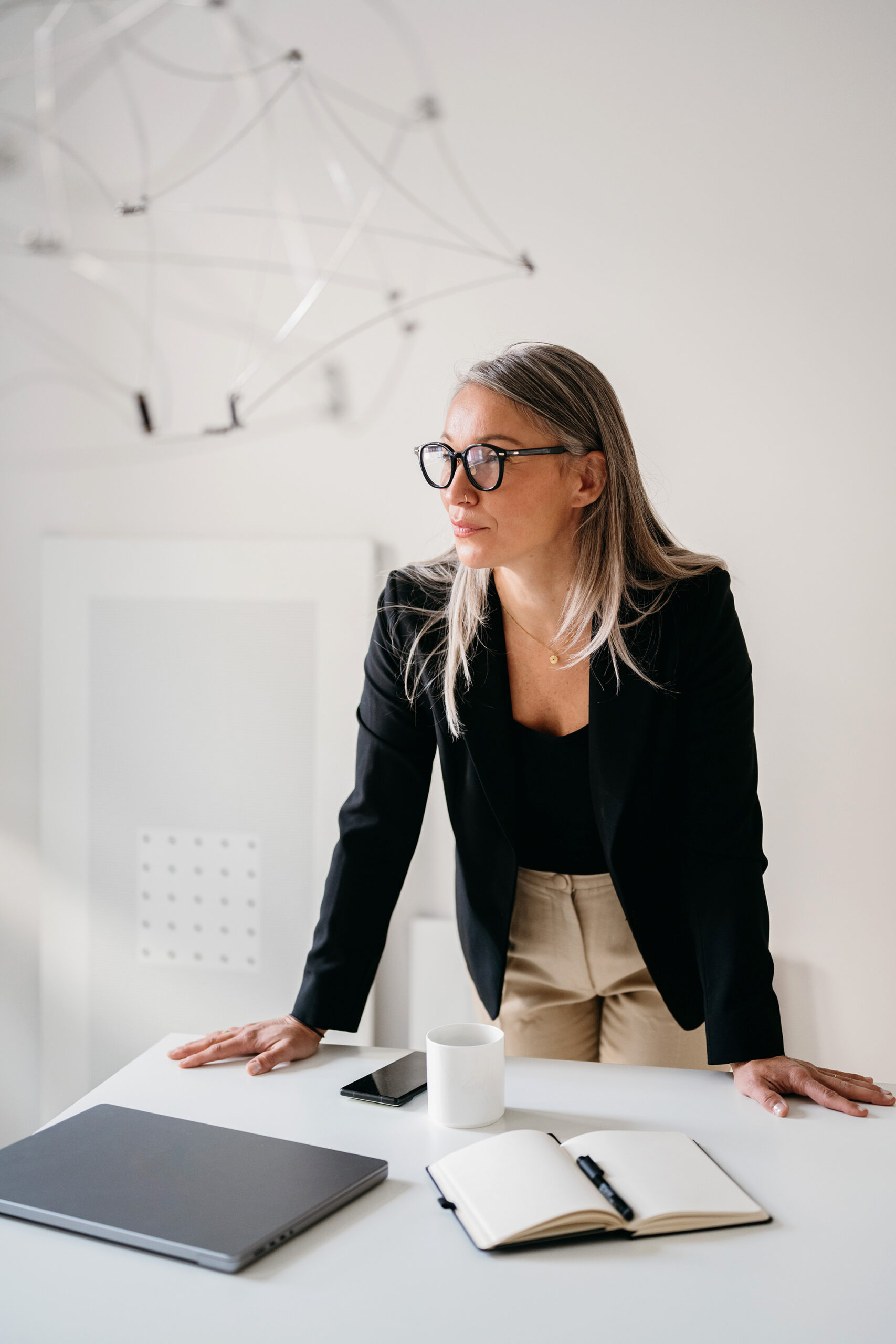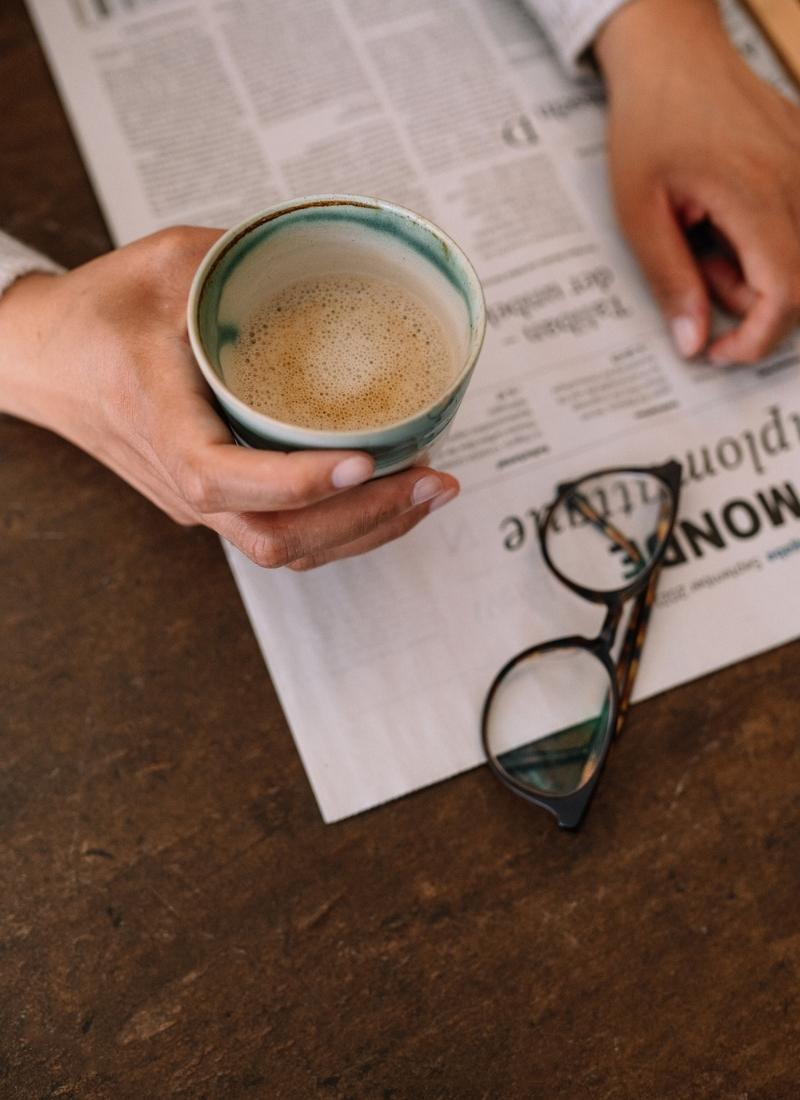 The conventional approach to job seeking sets us up to fail.
Think about it.
It's a full-time job just to find open positions that match your criteria, as you spend hours each day scrolling through job boards . . .
Only to keep seeing the same 12 unexciting jobs again and again.
Then, when you finally do find a job worth applying for? There's the matter of tailoring your resume and cover letter to match the job description (which, let's face it, is probably a jumble of vague jargon).
Finally, after doing your best to demonstrate that you are the "dynamic self-starter" the job posting asked for (whatever that means), you take a deep breath and hit send . . .
All for a big, fat nothing in return. No interview. No human response. No clue if your resume was even read.
Shouldn't it be easier to get a job that aligns with your goals?
After all, your job is where you spend MOST of your waking hours. Is it really asking too much to honestly like your job . . . and be paid well for it?
I'm here to tell you that you deserve to land a job that checks all your boxes.
And you shouldn't have to spend five or more hours every day to get there.
I believe you should be fielding multiple interview requests for positions that light you up—at companies you respect and admire. So you can make a conscious, empowered decision for your future (and not just take what you can get).
So… how do you get there?
By tapping into LinkedIn's hidden potential for building a strong network, uncovering "secret" jobs, and organically attracting attention from hiring managers and recruiters.
| What you might be experiencing right now: | What's needed to move forward: |
| --- | --- |
| You're chronically confused about how to network online. | A step-by-step approach to networking online—simplified JUST for job seekers. |
| You don't know where to look for jobs beyond job boards. | The insider shortcuts to finding high-quality "unposted" open jobs. |
| You're stuck in a cycle of "no time to job search." | A LinkedIn profile that's engineered to catch the attention of recruiters, so you spend less time job hunting. |
| You're losing confidence in your value to the workforce. | A LinkedIn content strategy to position you as an expert and thought leader in your field. |
| You're on LinkedIn . . . but you don't know what to do with it or how to leverage the platform for your job search. | Specific strategies for using LinkedIn as a JOB SEEKER . . . which isn't what most LinkedIn gurus teach. |
My "insider" method reveals how to use LinkedIn to speed up your job search and land a job you love.
How? By . . .
✓   Quickly and authentically building your network on LinkedIn, making it a breeze to find that personal connection or referral at dream companies.
✓   Having recruiters land in your inbox pitching great-fit jobs they've handpicked for YOU, to save you hours searching for similar jobs that check all your boxes.
✓   Knowing the tools to narrow your job search to ONLY include jobs that are perfect for you (aligning on culture, skills, values, location, pay scale, and more) to drastically speed up your job search.
✓   Finding high-quality jobs that aren't advertised so you face lower competition as a candidate and get fast-tracked through the interview process.
✓   Improving your confidence in your value in the workforce to secure better offers from employers who want YOU and won't settle for anyone else!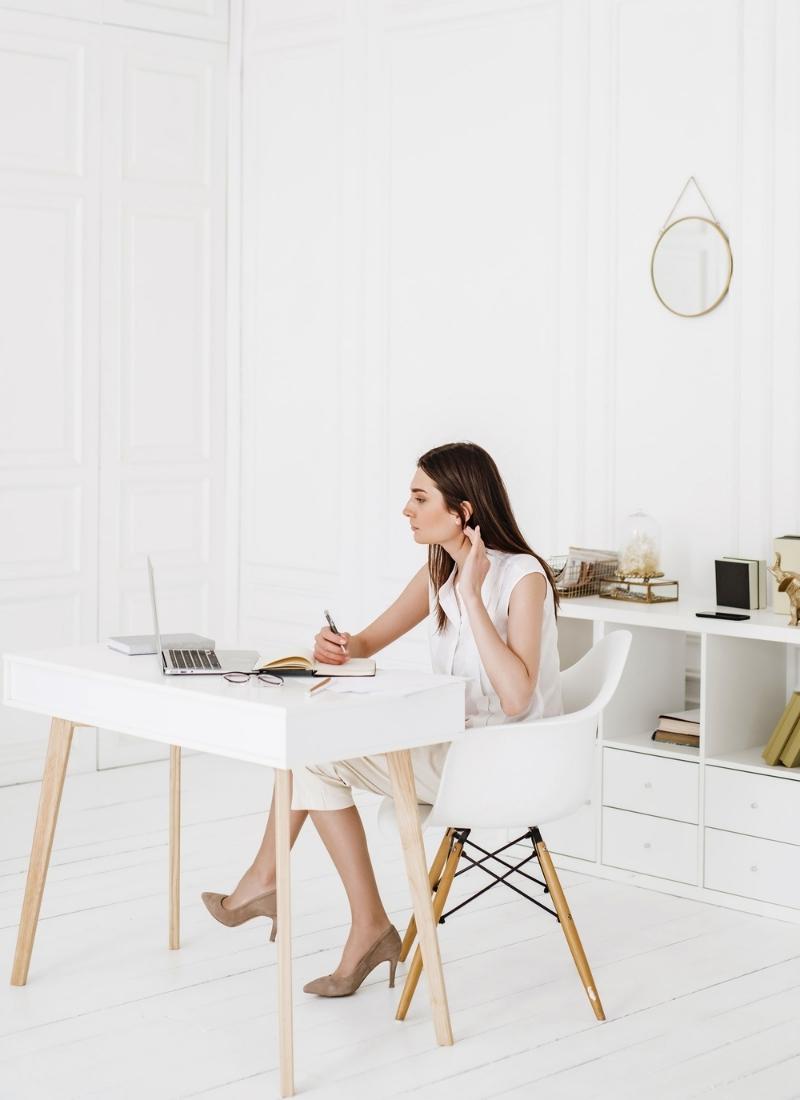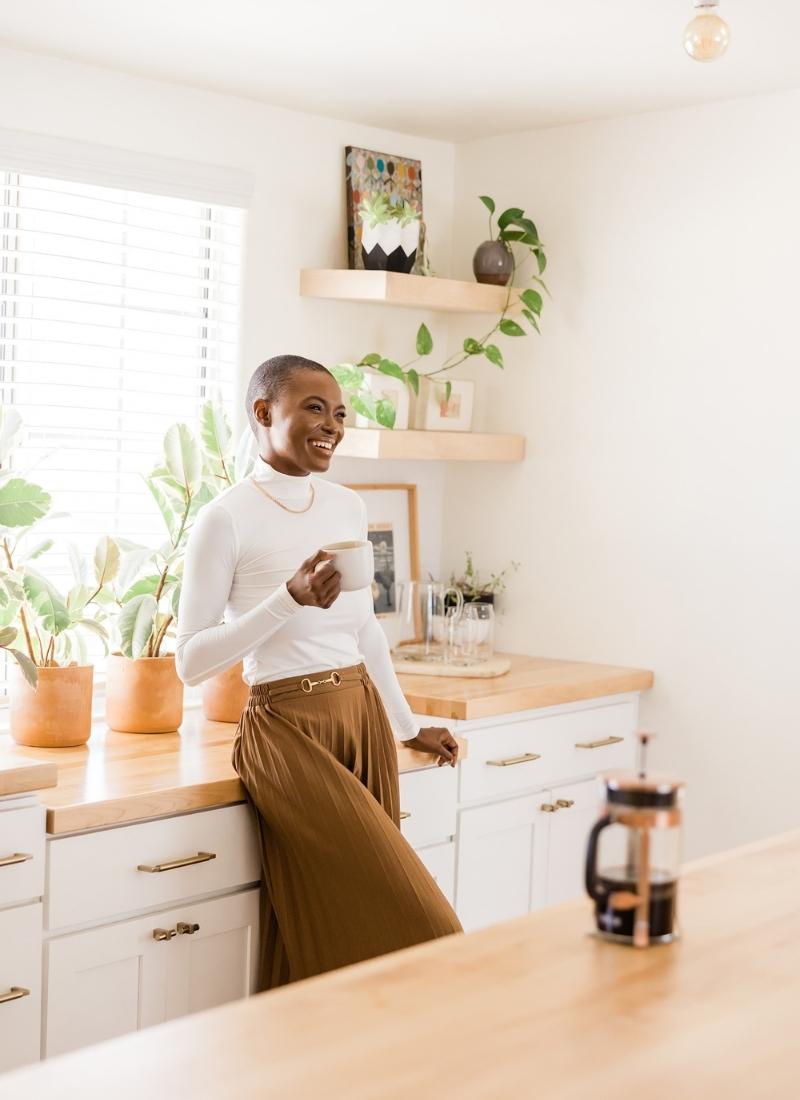 So that, a few months from now, when you're situated in your new position, you'll find yourself . . .
✓   Getting up every day energized to go to work instead of having to psych yourself up.
✓   Breaking into a smile whenever someone asks you what you do instead of changing the subject.
✓   Actually enjoying your weekends and vacations instead of spending time off just recovering from work.
✓   Feeling fulfilled in your present and excited for your future instead of stagnant, stuck, and purposeless.
This is the life we ALL deserve.
So if you're still with me, I'd love to introduce you to my premier course to help job seekers stop stressing and start seeing results . . .
LinkedIn Unlocked,
a LinkedIn course for job seekers
Helping you get unstuck from your current career circumstances, organically build your network, and attract great job offers . . . by harnessing the hidden potential of LinkedIn!
Each self-paced module will teach you little-known LinkedIn secrets for . . .
Attracting attention from recruiters.

Using LinkedIn for research to get insider info and find jobs.

Mastering job search shortcuts.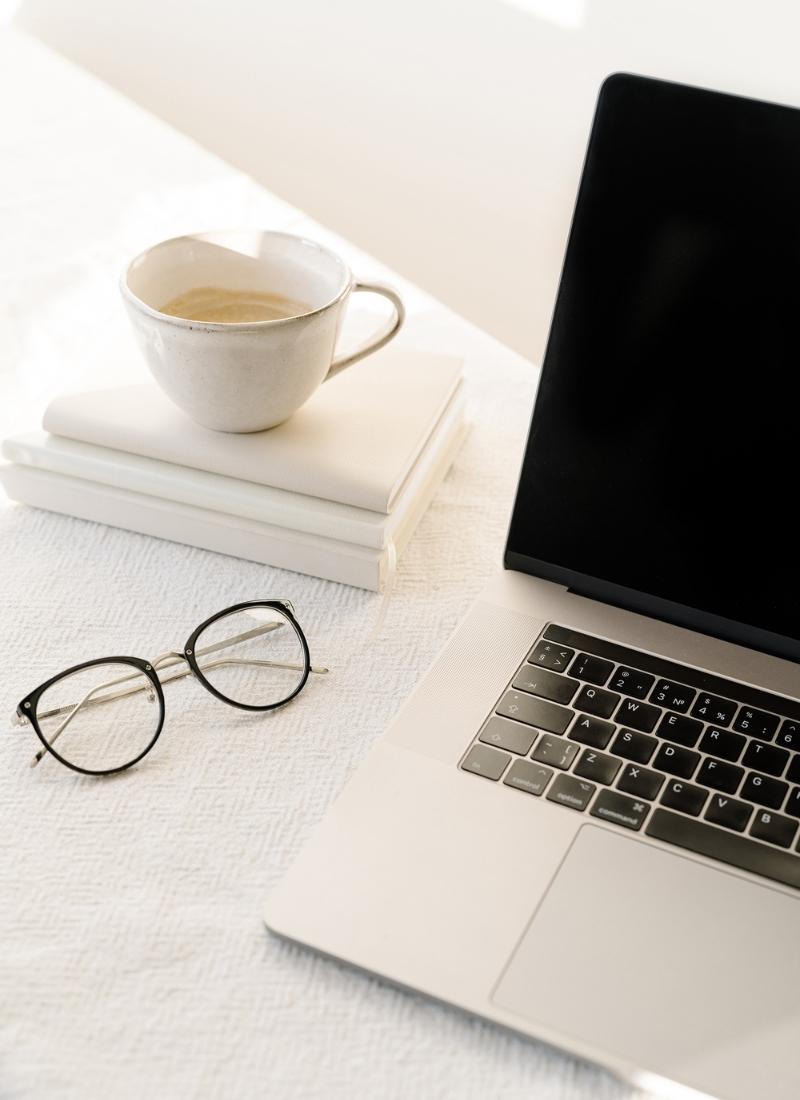 This course is meant to guide you through your real-life job search, not just be something you "learn" and never apply. Implementation is made easy with . . .
Message scripts for every kind of LinkedIn interaction you can imagine to beat back those "But what do I even say?" feelings.

Hidden LinkedIn tools that 99% of people don't know exist to launch you ahead of the curve.

Target company list templates for organizing your outreach efforts.

Fill-in-the-blank LinkedIn content templates to ensure you post regularly without racking your brain for ideas.

Live Q & A with me after the course to get clarity on specific-to-you LinkedIn job search conundrums and burning questions.
Enrollment is now closed.
Join the waitlist to get early access to my 3x sell-out course.
What past students have said: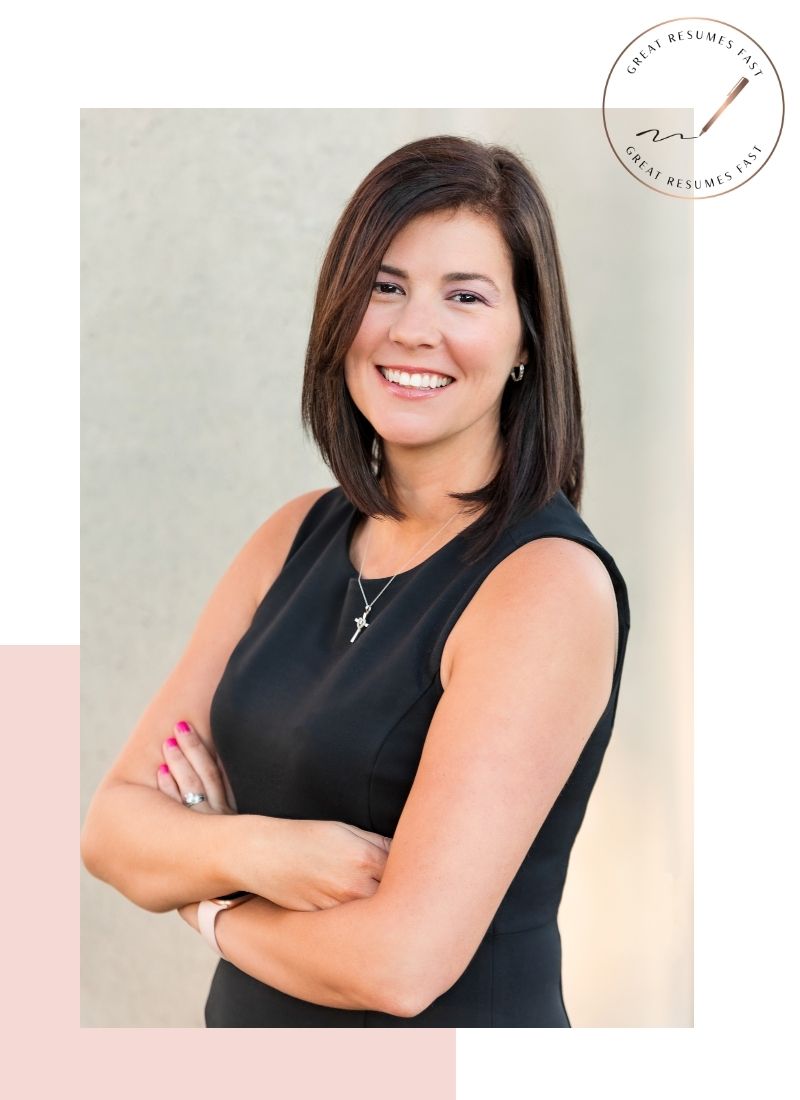 Learn directly from the person LinkedIn News calls "The go-to resource for people looking to land their next job."
Hello, I'm Jessica Hernandez.
Before creating the LinkedIn Unlocked course, I spent 10+ years becoming one of the platform's thought leaders, attracting over 100,000 followers and 28,000+ connections.
I'm also incredibly proud and honored to be . . .
The #1 LinkedIn Top Voice for Job Search & Careers.
The only non-LinkedIn employee EVER invited to teach a course on behalf of LinkedIn . . . about how to use LinkedIn!
The founder and CEO of Great Resumes Fast (with 200+ reviews on TrustPilot with a 4.9 average rating).
A career expert regularly consulted in articles for Forbes, Money, CNN, and Fast Company.
All this to say that I've spent a few decades becoming really cozy with what it takes to attract amazing job offers through LinkedIn.
Now, I've broken down all my "insider" knowledge into actionable steps job seekers can take to harness the power of LinkedIn and land the job of their dreams.
How LinkedIn Unlocked makes it easy to land your dream job:
Module 1: Onboarding & Welcome
Create a plan for implementing what you learn, plus connect with other students on LinkedIn to jump-start your network!
Module 2: Attracting Attention from Recruiters
Retool your profile and apply secret "hacks" to have recruiters find YOU with positions you are actually excited about!
Module 3: Networking with Ease
Get a system for connecting with hiring managers and industry contacts, plus send messages that don't get ignored!
Module 4: Using LinkedIn for Research
Use LinkedIn to uncover insider information about dream companies, identify decision-makers, and access unposted positions!
Module 5: Capturing with Content
Become an active participant on LinkedIn (without spending hours) and build your reputation as an industry thought leader!
Module 6: Mastering Job Search Shortcuts
Zero in on open positions that match your desired salary, skill set, and career goals, plus enter the fast track to getting noticed!
Plus, you'll get bonuses to save you time and speed up your job search:
Networking scripts for every LinkedIn interaction imaginable.
Say goodbye to insecurity about reaching out to connections—and build your network!
Target company list to organize your research and outreach efforts.
Reduce decision paralysis and systematically move toward your goals—for faster results!
Content templates to make posting on LinkedIn easy and effective.
Get attention, organically, grow your network, and have opportunities coming to YOU!
Live Q & A for answers about YOUR circumstances.
No more Googling about what to do—it's like getting a LinkedIn coach at a fraction of the cost!
LIFETIME ACCESS TO LINKEDIN UNLOCKED COURSE CONTENT
+ ALL FUTURE UPDATES
For the rest of your career, you'll never again have to start your job search from scratch.
Enrollment is now closed.
Join the waitlist to get early access to my 3x sell-out course.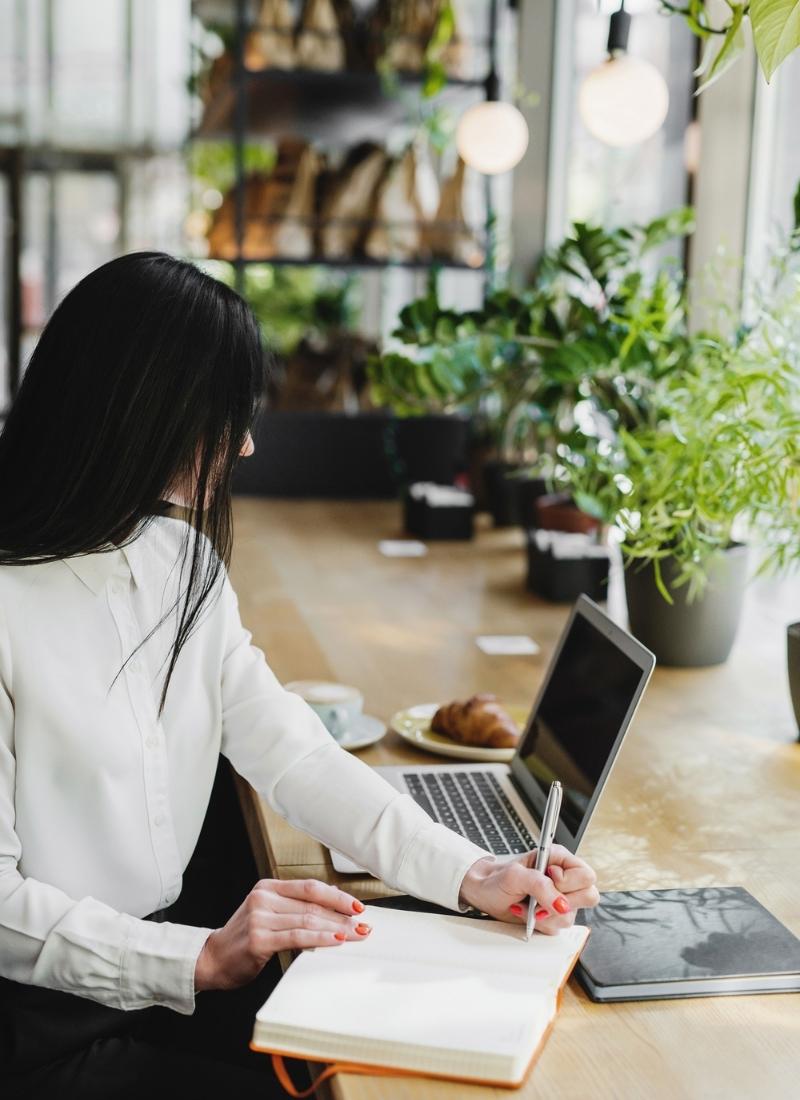 Enrollment is now closed.
Join the waitlist to get early access to my 3x sell-out course.
Not sure if LinkedIn Unlocked is right for you?
If you can check off one or more of the following, this course is right for you:
✓   You're just starting your job search and don't want to waste time aimlessly applying. You know your time is too valuable to spend it figuring everything out on your own. You believe in trusting experts to guide you!
✓   You've been job searching for weeks or months already and haven't gotten anywhere. You're ready to figure out where you're going wrong and start finally getting great-fit interviews!
✓   You sense that there's more to LinkedIn than what you're currently using it for. You want to see what's possible for you when you fully leverage the power of LinkedIn to job search, get noticed in your industry, and advance your career!
✓   You are okay with spending just 5-10 hours this month on finding your dream job . . . as long as you have a reliable system to follow. Time spent on your job search only feels frustrating when you're not seeing results!
✓   You're probably already putting time into your job search (only, getting crickets in return). You're ready to get out of the cycle of having very little time to job search—because your current job is monopolizing your time—which is why you want a new job in the first place.
✓   You know how much your life, happiness, and relationships will improve when you land a fulfilling job. Maybe your current job is really terrible, or maybe it's just okay. Regardless, you're looking forward to a life with a job you LOVE!
✓   You're interested in not only landing a great job but also in getting traction on LinkedIn. You're excited to advance your career by becoming a true thought leader in your industry!
Isn't it time you started getting interviews for positions that match your values, skill set, and career goals?
Let me walk you through EXACTLY how to use LinkedIn to land your next amazing job . . .
Enrollment is now closed.
Join the waitlist to get early access to my 3x sell-out course.