Say goodbye to endless applications and missed opportunities.
Ready to land your next great role in half the time?
Do you feel
invisible
in the job market?
The job search starts out optimistically. You know landing a dream job won't be effortless, but you're ready to put in the work. You expand your LinkedIn network, update your resume, and tailor your cover letter for each application. You do all the right things.
Or so you thought.
But today's job market is
oversaturated
with qualified candidates. 
When you still haven't gotten very far in your job search by month two, you start to worry. Everywhere you turn, the job market feels like a battlefield, with positions quickly overwhelmed by a sea of candidates.
Reaching hiring managers or recruiters feels like trying to signal a rescue plane with a flashlight.
How can you stand out and get noticed? You start looking for actionable advice to boost your chances, but….
Finding job search advice that
actually works
today
isn't easy.
Even though things aren't turning out the way you hoped, you're not giving up, because you know you're good at what you do and deserve a position you love.
But, navigating through the storm of job search strategies — especially for complex situations like trying to bridge employment gaps, switch industries, or step up into a leadership role — soon becomes a job in itself.
Enter:
Job Seeker Central.
Your beacon in the chaos of job searching. 
No more guesswork, no more wasted efforts — just a clear, focused plan that paves the shortest path to your next professional chapter. In one affordable monthly membership.
Connect directly with recruiters
Stop wasting time searching and start engaging with key decision-makers in your industry, thanks to our dynamic recruiter contact list.
Become the candidate recruiters pursue
Learn the secrets to making your brand irresistible and watch opportunities come to you, saving you countless hours in applications.
Unlock exclusive job markets
Transform your job search from a lottery to a targeted mission by tapping into positions that aren't on the public radar.
Simplify your job search with Job Seeker Central.
What's included in your membership: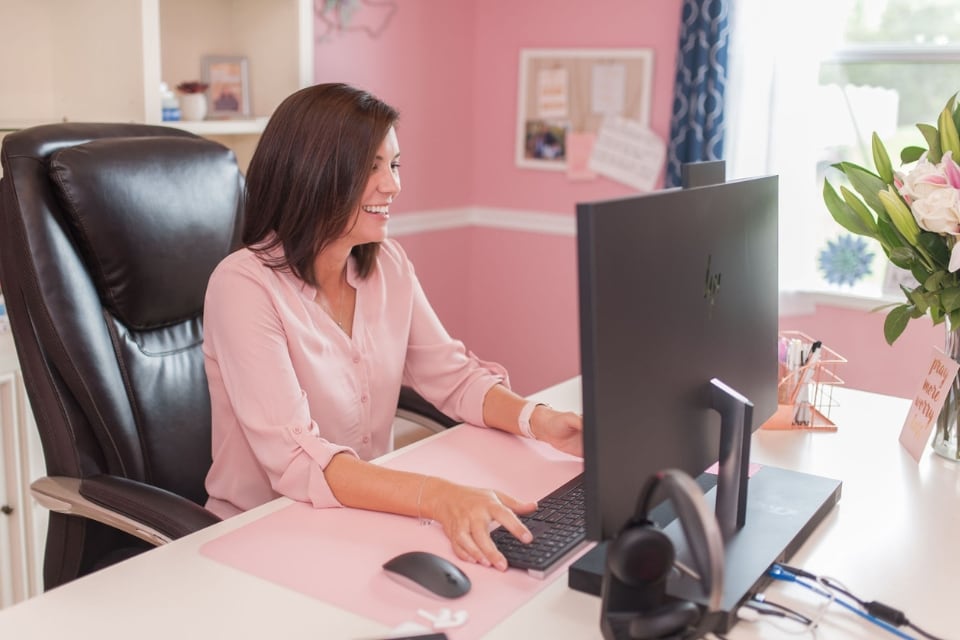 Live Q&A Coaching with Jessica Hernandez
Got unique job-hunting challenges or industry-specific questions? Tap into the expertise of Jessica Hernandez, dubbed the "go-to resource" for job seekers by LinkedIn. She gives personalized advice in our live sessions, helping you overcome any hurdle.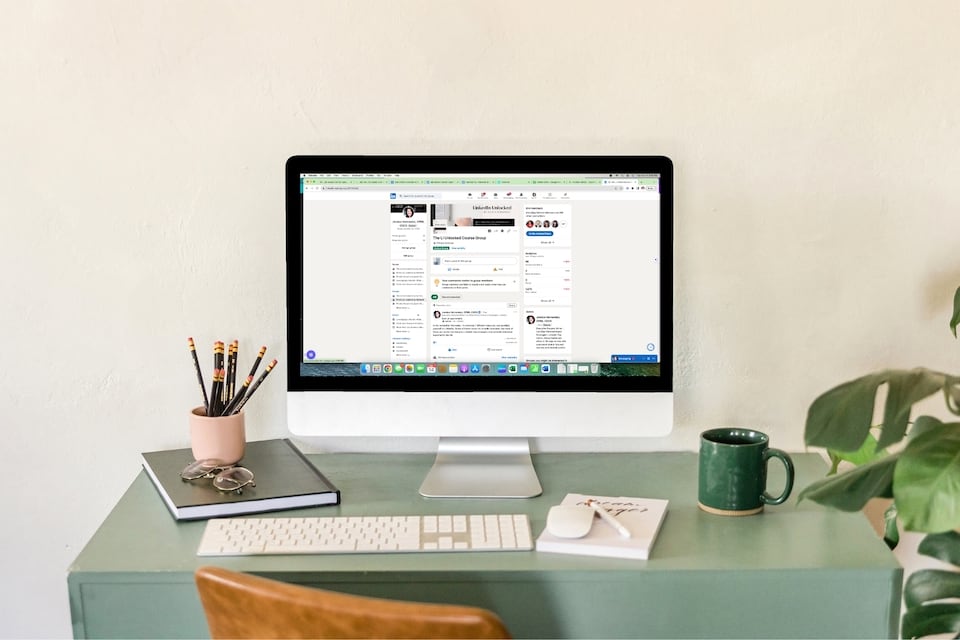 Supportive LinkedIn Community
Pop into our Private LinkedIn Group to ask urgent questions that can't wait for the Q&A and get emotional support from other job seekers to stay confident and positive during this crucial period.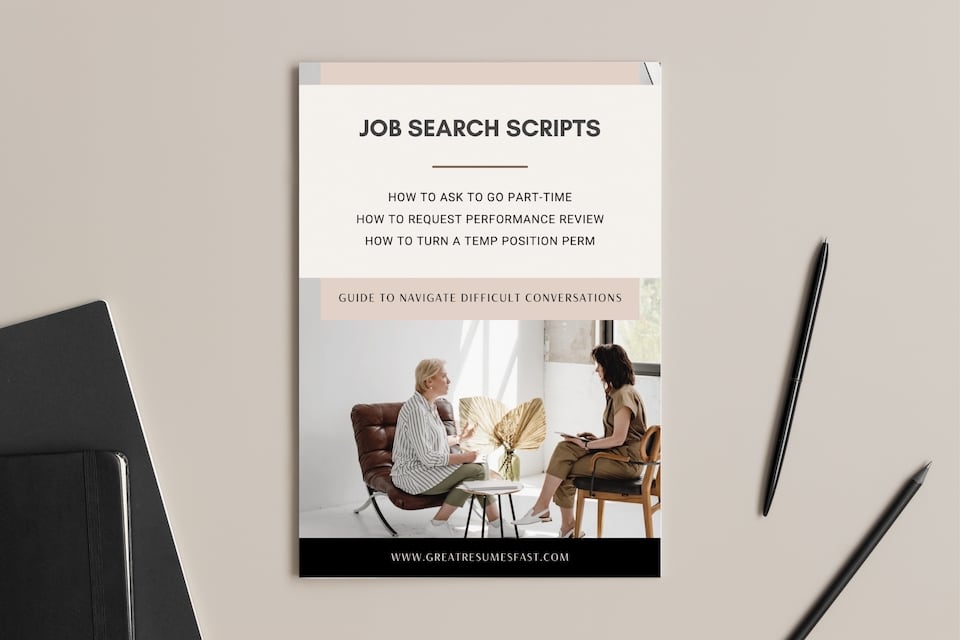 Ready-to-Use Job Search Scripts
Take the guesswork out of interactions (like: "What do I say back to this recruiter?") for faster and more confident outreach to contacts or potential employers.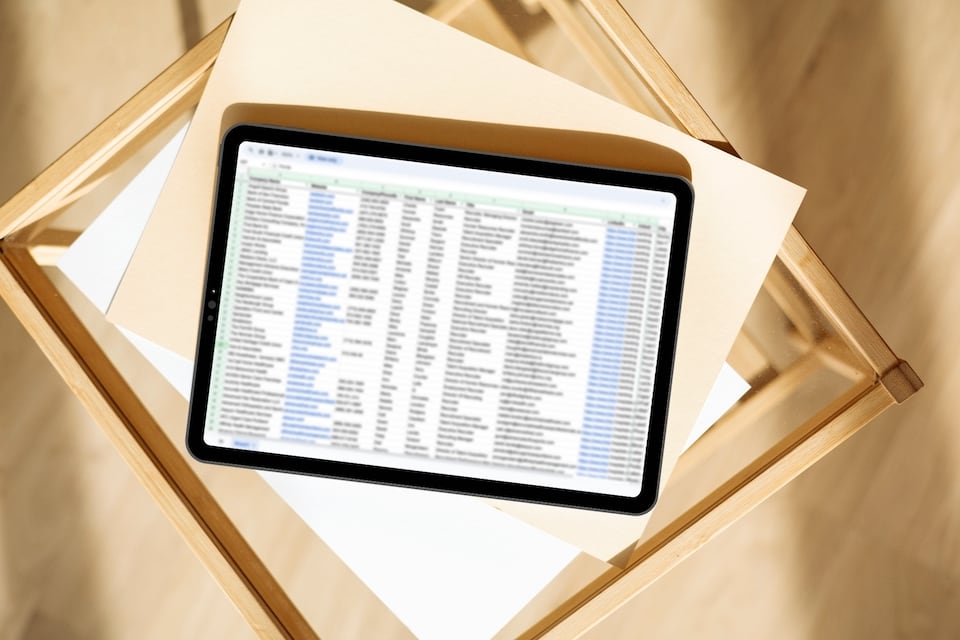 Exclusive Recruiter Contact List
Bypass the noise of LinkedIn InMail. Our frequently updated recruiter lists put you directly in touch with industry-specific hiring managers, significantly reducing the wait for a response and fast-tracking your application process.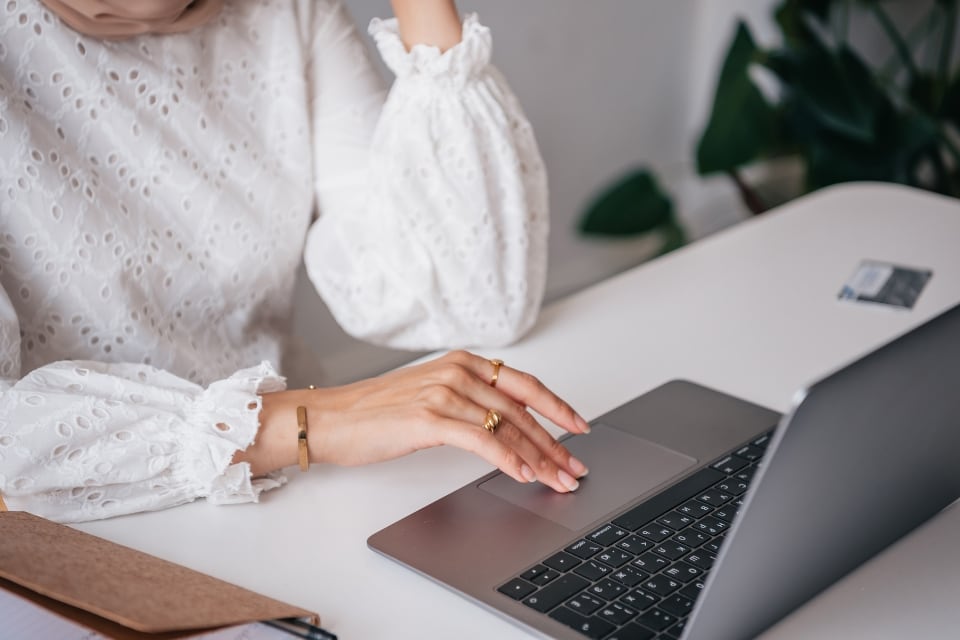 Curated How-To Video Library
Balance job hunting with your other responsibilities, with learn-at-your-own-pace guides and videos, including perfecting your resume, mastering LinkedIn, crafting your outreach, and more.
Also need a resume that opens doors?
We've got you ↓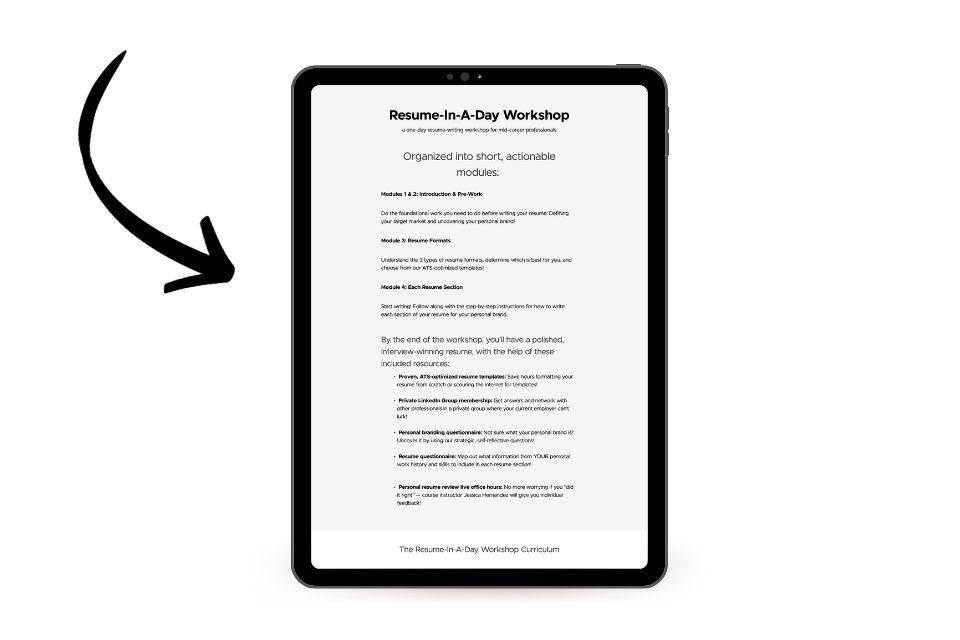 Turn your resume into a powerful personal branding tool. Beat the ATS systems, align your resume with your career goals, and get more interviews.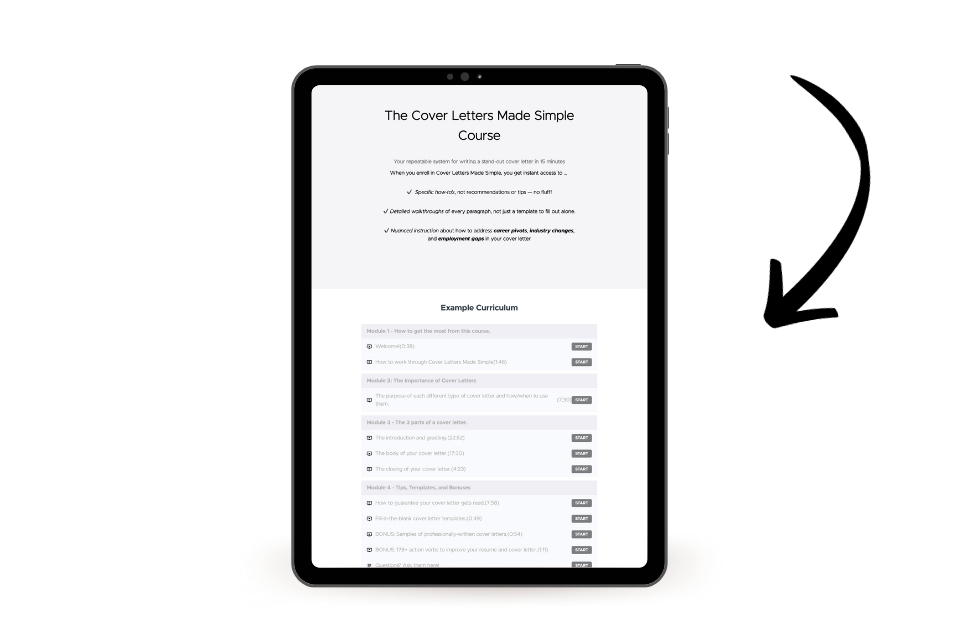 Cover Letters Made Simple Course
Get our repeatable system for writing a personal, stand-out cover letter for each application — in just 15 minutes.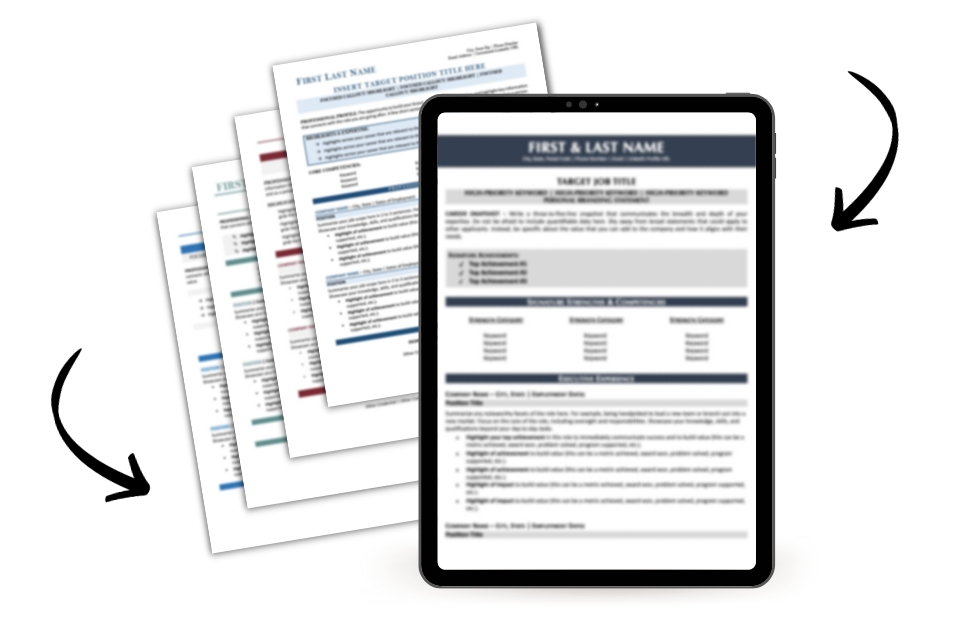 Instantly access ATS-optimized, unique, and professionally designed resume templates created for your industry.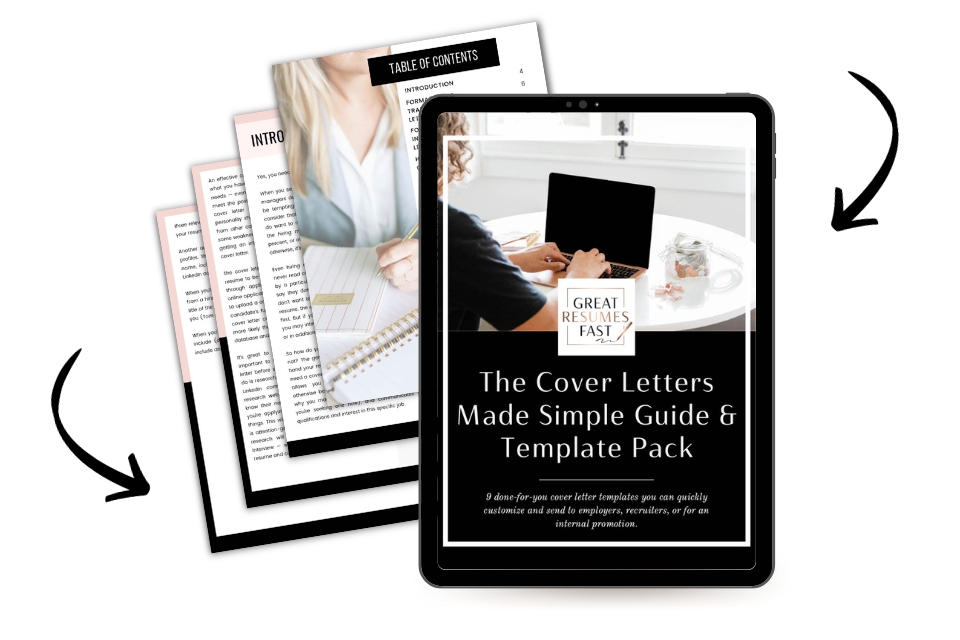 13 Cover Letter Templates
Never start from scratch. Choose a proven cover letter template for your industry and experience level.
Meet your job search mentor, Jessica Hernandez.
Every day, I connect with people who share their job search struggles — confusion, outdated advice, and missed opportunities.
It's these conversations that inspired Job Seeker Central, your singular source for dependable and current job-seeking strategies. I've poured my expertise into every tool and resource available here, based on strategies that are landing jobs for my clients at Great Resumes Fast right now.
Your successful job search starts (and ends) here — with trusted, expert-backed methods tailored for today's job landscape.
You could say I know a little something about successful job searching…
★   Recognized by LinkedIn News as "The go-to resource for people looking to land their next job."
★   Frequent contributor and consultant for Forbes, Money, CNN, and Fast Company, on the topics of job searching and resume creation.
★   Founder of Great Resumes Fast, where 17,725 clients have landed perfect-fit positions thanks to their newly optimized resumes.
Take command of your career for only $39.99/Month $19.99/Month
As a special thank you for being among the first to join, you'll secure your membership at an exclusive 50% off the standard price.
But act fast — this special offer is only available until December 31!
Our membership is flexible, you can cancel at any time.
Job Seeker Central vs. the rest
Other platforms vs. Job Seeker Central
A maze of unsorted content, where you spend hours trying to find the right advice.


A streamlined library of high-impact help, saving you hours each week.
Left alone with your questions, never sure how to apply generic advice to your situation.


Live Q&A coaching sessions that give you personal advice for your unique career path.
Coaching offered at a premium, putting personalized help out of reach.


Group coaching included in our affordable monthly rate — because support shouldn't be a luxury.
Conflicting advice from numerous "experts" that leaves you second-guessing your next step.


Consistent guidance solely from Jessica Hernandez so you have a clear path to your next opportunity.
On the fence? Make an informed decision with these FAQs.
Can't I just find this information for free online?
While there is plenty of free advice available, the challenge is discerning what's accurate and current.
Job Seeker Central offers curated, expert advice tailored to today's job market — saving you time and increasing your chances of success.
Will senior management or executives find value here, or is personal coaching required?
The decades of high-level expertise poured into this curated membership will help all high-level professionals succeed.
In fact, a big reason for starting Job Seeker Central was to support our senior management, executive, and C-Suite resume clients in using their now-optimized documents to job search.
What happens when I land a job?
Congratulations in advance! You can cancel your month-to-month membership at any time, with no further charges.
What if my resume needs work?
No worries! Our Resume-In-A-Day Workshop within the membership will guide you in crafting a resume that stands out.
If you already have a strong resume, you can dive right into our other job search resources.
Is this applicable to my industry?
This is for all private sector positions, spanning all industries and career levels.
The only type of job seeker who should not join is someone looking for a government job, which may require specialized assistance due to specific application processes.
Am I too early in my career for this?
No. Our resources cater to all professionals — whether you're just starting out, at a mid-level, or advancing to senior roles.
I've been successful in my job search before. Do I need this?
If you've hit a two-month mark in your job search without results, it's time to try something new.
Job Seeker Central provides insights to identify and overcome the stumbling blocks in your current approach.
Will I have direct access to Jessica?
Yes! You'll benefit from Jessica's expertise through live Q&As and our private LinkedIn group. This type of personal access is a feature rarely offered by other memberships.
What if I miss a live Q&A session?
All sessions are recorded, so you can watch them at your convenience and catch up on what you missed.
How do I cancel my membership or request a refund?
You can cancel your subscription anytime by logging into your Teachable membership account and clicking "cancel my subscription."
Is Job Seeker Central the game-changer you've been looking for?
It's a resounding yes if you're:
But it might not be a fit if you're:
Ready to take control of your job search?
Sign up now to secure your spot as a founding member and lock in your 50% discount. This offer is only available until December 31, and spaces are limited.
SECURE MY FOUNDING MEMBERSHIP - JOIN FOR $19.99/MONTH
After December 31, the membership rate goes up to $39.99/Month.
Go straight to the decision-makers.
Our up-to-the-minute recruiter contact list opens doors to the hidden job market, giving you the insider advantage you need to get noticed fast.
Not just a membership, but true mentorship.
With our live Q&A sessions, you get direct access to expert advice tailored to your unique job search challenges — without the premium price tag.
Transform your resume into a powerful career tool.
Our streamlined resources help you craft a resume that cuts through the ATS algorithms and positions you as the standout candidate for your dream role.
☆ Exclusive coaching bonus for founding members ☆
Kick off your job search with momentum! 
Join "Jumpstart Your Job Search" — a kickoff group coaching session with Bethany, our certified career coach. This is your chance to break through barriers with personalized advice that targets your specific job search challenges.
SECURE MY SPOT AND JUMPSTART MY JOB SEARCH:
Available only for founding members who join by December 31.
Welcome to your last stop before your next great role.
If you're reading this, I'd love to have you as a founding member of Job Seeker Central. I've poured my expertise and passion into creating a space where job searching doesn't feel daunting or demoralizing — but purposeful.
Please reach out at info@greatresumesfast.com with any questions you find yourself having.
Your next career leap is just around the corner, and I can't wait to guide you there.