Cover Letters Made Simple
A repeatable system for writing a stand-out cover letter in 15 minutes!
For many job seekers, the cover letter is the most tedious and daunting part of finding a new job you love.
It takes you forever to write a good cover letter for each position


You're not sure how to customize your cover letter for different positions

You're stuck on how to address the employment gaps in your resume

You don't know how to shape your cover letter when you're making a career or industry pivot

All the cover letters you've sent so far haven't gotten a good (if any) response
And Googling "how to write a cover letter" doesn't provide any real help.
Cover letter articles and templates can be helpful if you're truly new to the job search and you've never seen a cover letter before.
But many job seekers need more nuance and detailed advice than a rigid fill-in-the-blank template can give.
Plus, these options don't address a huge problem: you don't have time to spend an hour or more on each cover letter, writing it from scratch!
That's why Cover Letters Made Simple is all about empowering you with a SYSTEM for writing a cover letter unique to each position — in just 15 minutes.
Cover Letters Made Simple Course
Your repeatable system for writing a stand-out cover letter in 15 minutes
When you enroll in Cover Letters Made Simple, you get instant access to …
Specific how-to's, not recommendations or tips — no fluff!


Detailed walkthroughs of every paragraph, not just a template on your own to fill out

Nuanced instruction about how to talk about career pivots, industry changes, and employment gaps in your cover letter
Get instant access to the course content
The Cover Letters Made Simple System:
Module 1: How to Work Through This Course
Discover how to make the most of this course and apply it to your unique job search and career situation.
Module 2: The Importance of Cover Letters
See cover letters through the eyes of hiring managers and understand how to tailor your cover letter to stand out.
Module 3: The 3 Parts of a Cover Letter
Learn how to write each paragraph — for different career situations, including employment gaps and pivots.
Module 4: Tips, Templates, & Bonuses
Make sure your cover letter gets into the right hands, explore real-life cover letters, get templates, and more.
Fill-in-the-blank cover letter templates (Microsoft Word download)
Never start from scratch; find the template that matches your career situation
10+ samples of professionally written cover letters (.PDF download)
Get inspired by real-life examples that match your industry or career situation
Action verb list of 178 action verbs to improve your resume and cover letter
Power-up your cover letter to be more engaging and more likely to be read
Get instant access to the course content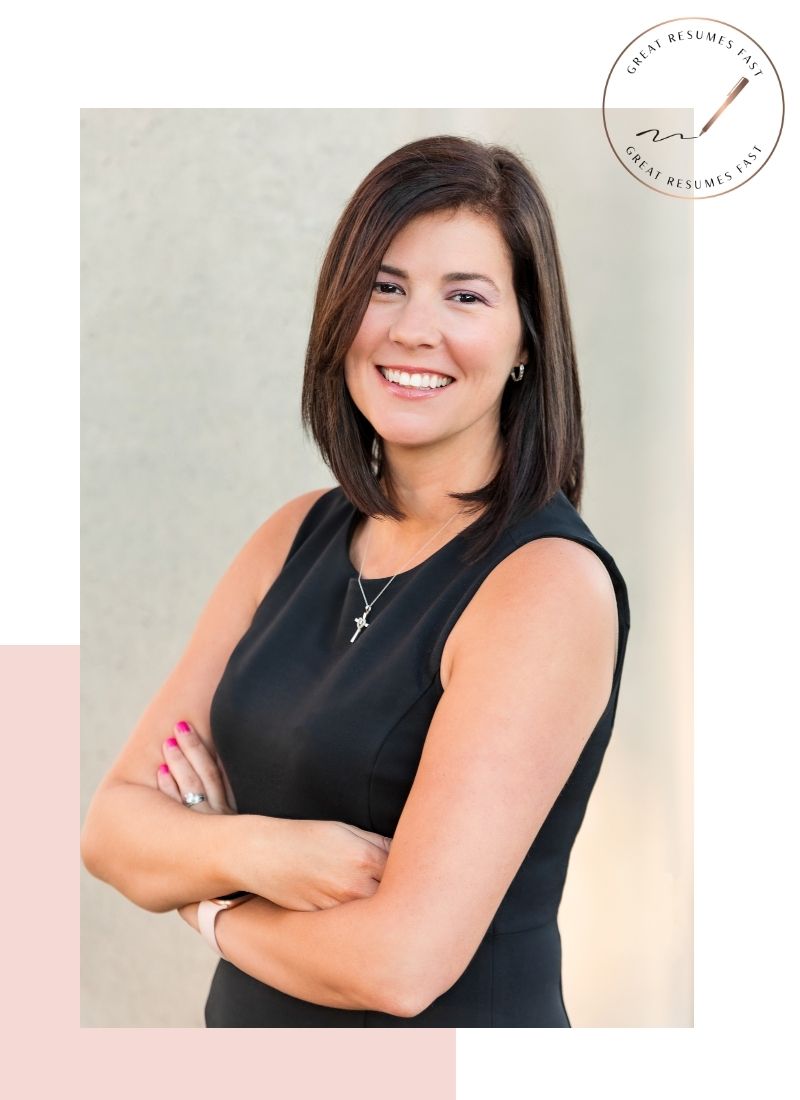 Learn directly from the person LinkedIn News calls "The go-to resource for people looking to land their next job."
Hello, I'm Jessica Hernandez, a career expert regularly consulted in articles for Forbes, Money, CNN, and Fast Company.
Though I've been in the job search industry for decades, I recently saw firsthand how daunting it can be to write a cover letter.
When my husband wanted to transition from entrepreneurship to the nonprofit space in 2022, he was spending over two hours on every cover letter he wrote.
Trying to make it perfect. Struggling to adapt it to each position. Unsure how to talk about the pivot he wanted to make.
So, I worked with him to create a simple system to tailor each cover letter for the position he was applying for.
Soon, he was able to write a cover letter in under 15 minutes! Within three days of sending his cover letter to his dream company, he was contacted for an interview.
And within seven days, they made him an offer.
This system is what I now teach you in Cover Letters Made Simple!
Will Cover Letters Made Simple help me?
Cover Letters Made Simple is best for job seekers who …
Are entry to professional level

Would love more detailed how-to's than what a template or blog post can provide

Feel that cover letters are overwhelming

Aren't getting responses from the cover letters you're currently sending

Need a simple, repeatable system for writing tailored cover letters for different positions!
Cover Letters Made Simple addresses these common career situations:
Employment gap (due to raising a family, medical time off, or time off as a caregiver)

Currently unemployed due to lay-offs or resigning

Simply looking for a better job
Get instant access to the course content
Get instant access to the course content