Are you wondering how you can get the attention of hiring managers? When I polled job seekers on LinkedIn and asked what their biggest job search challenge was, the resounding response was getting the attention of hiring managers. While writing a strong resume and cover letter is one way to get their attention, another and often more effective way is to connect with them and build a relationship. But, how do you build relationships with hiring managers?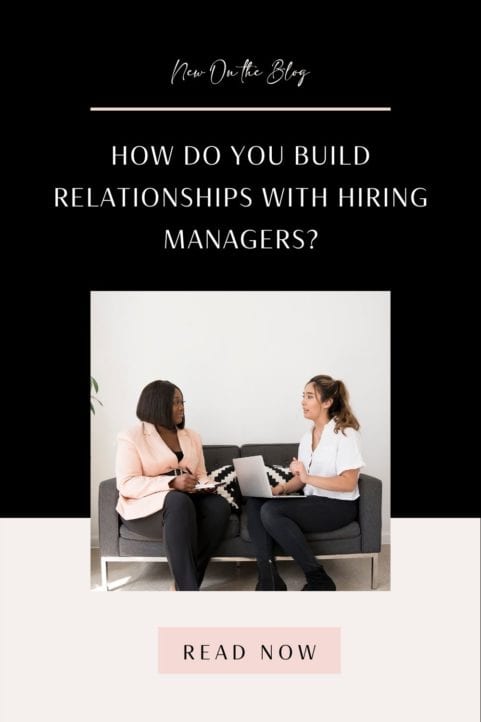 In this article, I'm sharing a simple three-step process for connecting and building a relationship with hiring managers:
Follow, then connect.
Engage and appreciate.
Demonstrate consistency and support.
First Step: Follow the Hiring Manager, Then Connect
If you're like me, you may not like launching out with a "big ask" on your first contact with a hiring manager. Some people are comfortable asking for an interview, referral, meeting, or a job the first time they meet with a hiring manager.
I don't recommend it. Especially the asking for a job part. I think it's too early in the relationship and it gives that "icky" feeling to networking that so many people say they don't like. It's also one of the main reasons why people actually avoid networking.
If you're one of those people, then this three-step process is for you!
I recommend following the hiring manager as a first step to building your relationship. LinkedIn makes this quick and easy. You simply search and locate the hiring manager's profile on LinkedIn. Read this article, if you need help figuring out how to search and find the hiring manager on LinkedIn.
Once you find them, you go to their profile, next to the "Connect" button you'll see a "More" button. Click more and then a drop-down box will appear and you'll select "Follow."
Profile > More > Follow
Now, you can see the hiring manager's posts, articles, and status updates without having to send a cold connection request.
After you follow them, it's time to start engaging with their status updates.
When they post on LinkedIn, like and comment on their posts. Add an insightful thought, support their update, share it. Start engaging regularly with their posts on LinkedIn.
What if they don't share status updates or posts? Then you can send them a connection request and introduce yourself. I'd also advise you to find an employee, decision-maker, or other connections within the company who are more active on LinkedIn that you can engage with.
Most hiring managers and recruiters use LinkedIn to some extent to source candidates so they're usually active on LinkedIn regularly. They may not all be content creators and publish updates every day, though.
Second Step: Engage, Then Appreciate
The ideal scenario is that you have the opportunity to engage with their posts over a few weeks. It's really important to comment on posts and add to the conversation so they become familiar with your name and your support.
Once you've had the opportunity to engage, then send a connection request. I recommend adding a note to your request that introduces yourself, let's them know you've been following their work on LinkedIn and you really appreciate their insights, and states that you'd like to connect to learn more.
Will every hiring manager accept your request? No.
It would be unrealistic to expect them all to connect with open arms.
However, many will. Especially if they see you've been engaging with them and supporting their work. It's the law of reciprocity. Give first and others are more inclined to give in return.
To build and strengthen your relationship, express your appreciation.
For instance, I post daily job search tips and insights on my LinkedIn profile. I have many job seekers who thank me for the posts because it's helping them in their job search. It's nice to be appreciated. Some take the extra step to send me a message on LinkedIn and let me know how much the advice has meant to them. Several have messaged me this year and left me recommendations letting me know that my advice helped them land their next role.
People like being appreciated. Hiring managers are no different.
Thank them for their daily/weekly posts.
Thank them for posting about openings with their company.
Thank them for sharing their advice, tips, or strategies.
Thank them for being a connection.
Third Step: Demonstrate Consistency and Support
As a certified personal brand strategist, one of the major principles we're taught about personal branding is consistency. Your personal brand must be consistent—no matter what platform, website, podcast, etc.—wherever you show up.
Building relationships is based on a similar principle. You can't show up once and expect to have a strong relationship with someone. You can't even expect that showing up sporadically. You have to be consistent about engaging, appreciating, and supporting. This goes for developing a relationship with hiring managers too.
Over the years on LinkedIn, I"ve been blessed to develop relationships with a handful of colleagues. Many, I have never met in person. But, we've supported each other's work consistently. Day in and day out for weeks, months, even years.
It all started when one of us commented on the other's post. Then the other person replied back. Then we consistently started engaging with each other's posts. Now they refer clients and contacts to me and I refer to them. We've built a trusting relationship over time.
I get that when you're in a job search you want strategies that will work now. Maybe even yesterday. And there's a time and place for that—applying to openings you see online, sending a value proposition letter to a target company. Those are your "right now" strategies. But your long-term strategy for the management of and longevity of your career—that's what building relationships with hiring managers is all about.
Do we want the relationship to pay off in the short run, especially if we need a job now? Absolutely. Will it? It might. But relationships take time to build.
If you'd like more help to connect with hiring managers—including templates for reaching out to them and introducing yourself, a video of how to search and find a hiring manager on LinkedIn, and more—check out The Complete Guide to Connecting with Hiring Managers in our product shop. It will help you quickly and simply build the relationships you want with hiring managers.
Also, check out How to Connect with Hiring Managers and Land Your Next Role Faster.
I would love to connect and continue the conversation on Linkedin. You can send me an invite here.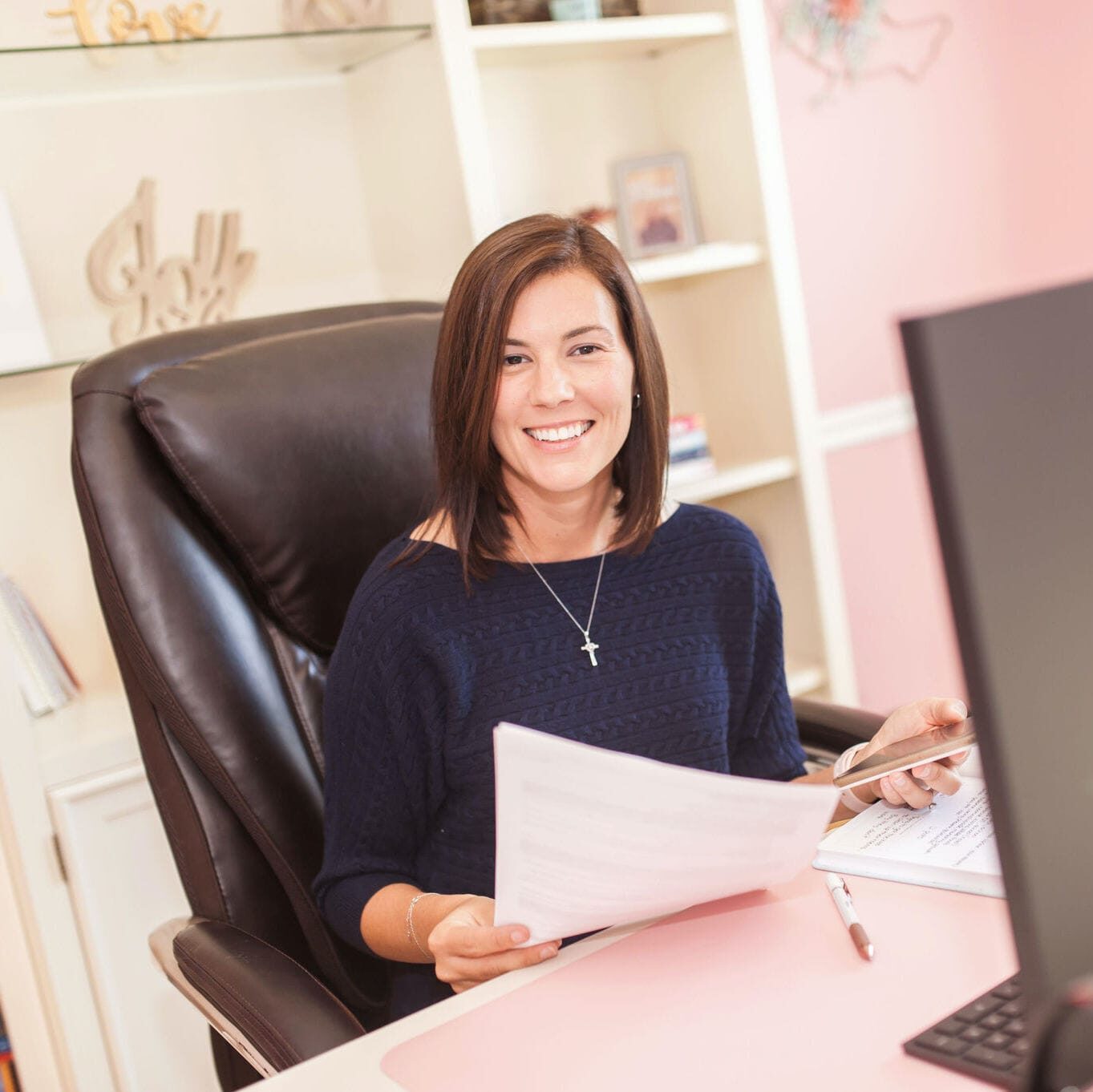 Jessica Hernandez, President, CEO & Founder of Great Resumes Fast
Hi, I'm Jessica. I started this company back in 2008 after more than a decade directing hiring practices at Fortune 500 companies.
What started as a side hustle (before that was even a word!) helping friends of friends with their resumes has now grown into a company that serves hundreds of happy clients a year. But the personal touch? I've kept that.
You might have seen me featured as a resume expert in publications like Forbes, Fast Company, and Fortune. And in 2020, I was honored to be named as a LinkedIn Top Voice of the year!
I'm so glad you're here, and I can't wait to help you find your next perfect-fit position!
Will your resume impress employers? Take this 2-minute quiz to find out.
Get your personalized plan for a resume that stands out and lands you your dream job!
Need a little help getting hiring managers to take notice? Find out what's standing between you and those magic words "You're exactly who we've been looking for!"