Are you wondering if you should connect with a hiring manager, and if so, how you should go about it? Hiring managers complain that the number one challenge they face is a lack of skilled, quality candidates. If you're qualified for the opening, then connecting with the hiring manager is a natural next step. But how do you go about it, and is there more that can be done to ensure you land your perfect-fit position faster?
In this article, I'm sharing how to connect with a hiring manager to benefit your immediate career goals and also to future-proof your career.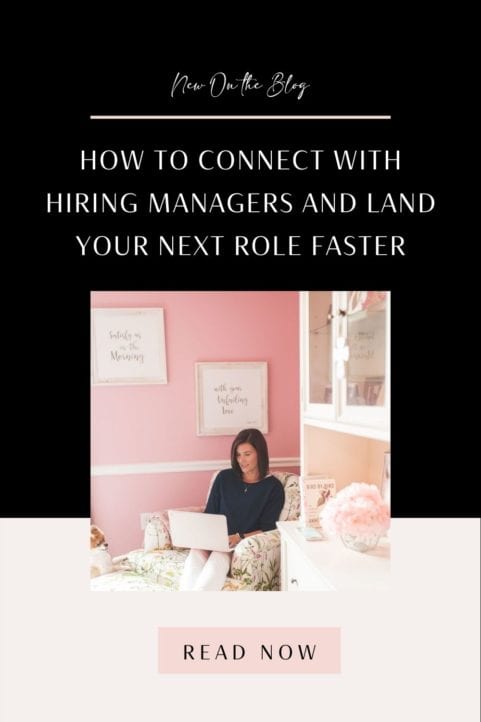 Is It OK to Reach Out to a Hiring Manager?
Yes, it's absolutely OK to connect with a hiring manager. Their role is to find qualified candidates for the positions they're trying to fill. Why wouldn't they want to hear from a perfect-fit candidate?
There are two limitations to this "yes," though. First, if a job posting explicitly states to only contact via a certain channel and advises not to use other channels (for example, "Do not call"), then it's best to follow the directions. Mostly, because the hiring manager is probably inundated with candidates and they're looking to see who can follow the instructions.
This does not mean that you cannot network with employees and decision-makers, connect with the recruiters on LinkedIn, or get a referral for the job. It just means you can't apply any other way other than by the means they've established.
The second limitation is that this strategy is most effective when you're a fit for the role. I am not advising you to contact hiring managers about roles that you're not a fit for or are not trying to transition into. You need to be clear about your interest and qualifications for the role.
If you're pivoting industries it's OK to contact hiring managers, but be clear about your transferable skills and interest in the new role.
How Do You Connect with Hiring Managers?
There are three main ways I want to focus on that you can connect with a hiring manager: phone, email, and LinkedIn.
I recommend investing your time in email outreach and LinkedIn networking. You can call, but it's not the most effective strategy for reaching a busy hiring manager.
Using Email to Reach Out to Hiring Managers
You can use a tool like mailscoop.io to find the hiring manager's email address, and you can email them briefly about your interest in the role.
You can follow up a few days later with a copy of your resume and a request for an interview.
Then, follow up a week later to restate your interest in the role and your desire to discuss the position if you haven't heard back from them in one of your previous outreaches.
As long as the position is open, you could then schedule a check-in follow-up either every week or every other week.
Be the squeaky wheel. Don't expect a response to your first email. Hiring managers are busy and can receive dozens—even hundreds—of applications for one position, and it's likely they're filling more than one at a time. The key is perseverance. Don't take nonresponse to an email as a sign of rejection.
If you've followed up weekly for a month or two and heard nothing, then it may be time to pursue other channels for getting an interview with the company. If this organization is on your target employer wish list, then don't give up. Consistency and persistence will pay off.
Using LinkedIn to Reach Out to Hiring Managers
LinkedIn is my favorite way to connect with hiring managers. It affords you the opportunity to research the hiring manager, find a common connection, engage with their posts, engage with the company, connect with employees within the company, get a referral, and more.
LinkedIn is an asset when it comes to your job search.
One of my favorite ways to use LinkedIn is to find the hiring manager for the opening. Some of them may link their profile to the job posting. This is an open invitation to connect and message the hiring manager directly.
Others may not link their profile to the job posting, but you can still search the company page to see who the hiring manager is, and you can also see from the job posting anyone that you're connected to that works at the company. (Sidenote: this is a great way to connect with employees at your target company and request a referral for the job).
To recap, either do a people search to find the hiring manager or check out the company page to locate the hiring manager.
What Do You Do Once You Find the Hiring Manager?
First, you can send the hiring manager a connection request. Include a personal note letting them know that you'd like to network.
Second, you can follow them so that their updates and posts show up in your feed.
Third, engage with their posts. Like their status updates and comment, adding insightful thoughts.
Lastly, message them about your interest in the role and the company.
Continue engaging with them and stick with the follow-up schedule I shared above.
Note: If they're not active on LinkedIn, go back to the company page or do another people search on LinkedIn and look for other employees who are active on LinkedIn.
Aim to connect with at least three people at each of your target companies. I like to aim for an employee in or directly above the role I'm targeting, the decision-maker for the role I'm targeting (usually the manager/leader of that department), and the hiring manager or recruiter. It couldn't hurt to connect with more employees and start building and nurturing relationships.
You could ask them for informational interviews, requesting advice about what they like about working for the company, how they were able to find success, what they enjoy about their current role, etc.
Future-Proofing Your Career by Connecting with Hiring Managers
You probably have a general idea of the career path that you'd like to follow. And, chances are you even have a list of companies that you admire that you'd love to work for someday. (If not, that's OK—begin by putting this together now).
I encourage you to use the strategies that I've shared above to begin cultivating and building relationships with others within your target companies. Be proactive because your job is not guaranteed and you are the manager of your own career.
If you start building relationships genuinely now, it won't feel weird when you need to rely on your network in a few years to help with your next career move. The foundation will already be in place—you will have already helped others with their career moves or offered insight into challenges. You'll have nurtured last relationships, strategically, and not in this weird one-sided manner that makes us feel squeamish about networking.
I love supporting my colleagues. I frequently comment and engage with their LinkedIn posts, refer clients that I cannot work with who may be a good fit, and when I'm approached about an opportunity that may not be the right fit for me, I have a wonderful network of career colleagues I know whom I can refer to.
I hope that you'll take this recommendation seriously and find 15-30 minutes a week to build relationships. It's as easy as consistently showing up and commenting on someone's LInkedIn posts to support them. The seeds you're planting now will one day reap a harvest.
To recap, it's OK to reach out to hiring managers. You can connect with them via email about immediate opportunities of interest, and connect and nurture relationships on LinkedIn for the future.
I challenge you to invest 15-30 minutes per week connecting with three people at one of your target companies. Then the next week, connect with three new people at a different target company. Keep this up until your network is deep, wide, and blossoming.
Would you like more detailed help connecting with hiring managers? Check out our newest resource The Complete Guide to Connecting with Hiring Managers in our brand new product shop.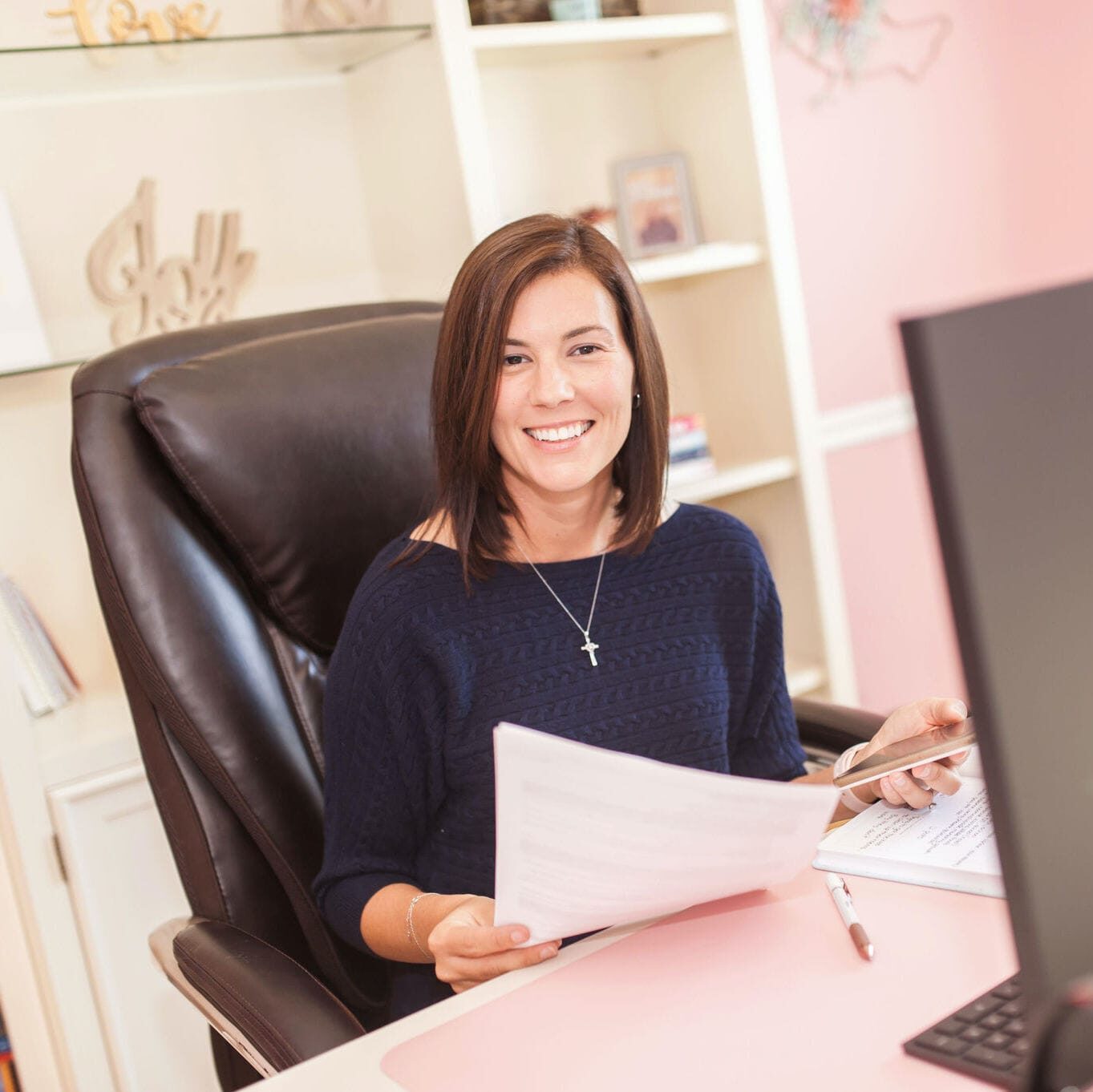 Jessica Hernandez, President, CEO & Founder of Great Resumes Fast
Hi, I'm Jessica. I started this company back in 2008 after more than a decade directing hiring practices at Fortune 500 companies.
What started as a side hustle (before that was even a word!) helping friends of friends with their resumes has now grown into a company that serves hundreds of happy clients a year. But the personal touch? I've kept that.
You might have seen me featured as a resume expert in publications like Forbes, Fast Company, and Fortune. And in 2020, I was honored to be named as a LinkedIn Top Voice of the year!
I'm so glad you're here, and I can't wait to help you find your next perfect-fit position!
Will your resume impress employers? Take this 2-minute quiz to find out.
Get your personalized plan for a resume that stands out and lands you your dream job!
Need a little help getting hiring managers to take notice? Find out what's standing between you and those magic words "You're exactly who we've been looking for!"