This LinkedIn Best Practice Can Jump-Start Your Job Search
In the last few editions of this newsletter, I've discussed different ways that you can use LinkedIn to its fullest potential plus shared many of the job search tools and features that can help you find your next job.
You can use all of the great tools, features, and job search shortcuts I've mentioned, but what will really jump-start and sustain your job search—plus help you effectively use LinkedIn to its fullest potential—is consistently posting and consistently engaging with other people's posts.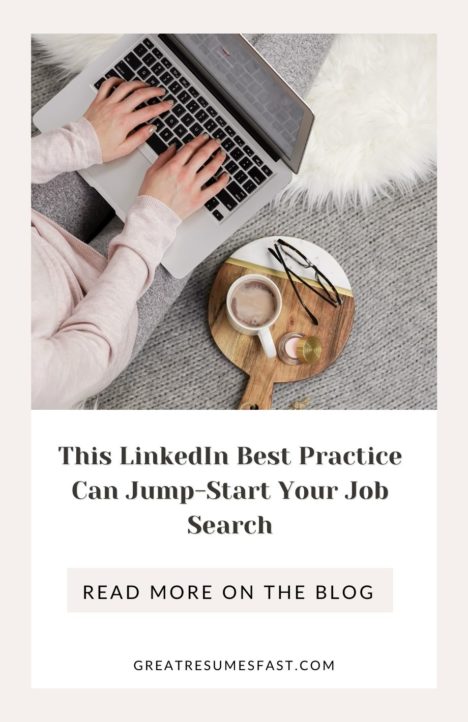 The power of LinkedIn is in your engagement and activity on the platform.
Read that again.
The power of LinkedIn is in your engagement and activity on the platform.
If you want your network to grow, if you want to be visible to employers, and if you want to attract opportunities to you, then you need to be posting at least three times per week and investing 15-30 minutes actively commenting on your connections' and company posts three times per week.
Commenting and engaging will:
Increase your network and recruiter visibility.
Expand your connections as you receive more connection requests and followers.
Create a stronger and healthier network as you build solid, mutually beneficial relationships with your connections.
If you're wondering how you can be more proactive in your outreach, I'm providing a list of ten opportunities to reach out to your network.
1. Someone viewed your profile. Send them a connection request. LinkedIn will show you if you have mutual connections. This is an open door.
2. Someone sent you an invitation to connect. Message them to say thanks and introduce yourself if you're not familiar with each other.
3. Your invitation to connect is accepted. Follow up with a personalized message to thank them and introduce yourself.
4. Someone in your network posted about a job change. Congratulate them. Make a note to follow up with them in 30 days to see how it's going and possibly ask how they made a successful career move.
5. Contact gets promoted. Message them or comment on their post to congratulate them.
6. It's a contact's birthday. Send them well wishes.
7. It's a contact's work anniversary. Send them well wishes.
8. The contact is mentioned in the news. Awesome way to follow their work.
9. Your connection updated something in their profile—photo, summary, etc. You know who likes to hear that you like their new headshot? Everybody. Just keep it professional. Women do not like to be hit on. "I like your new profile picture, Betty," is acceptable. "I love your new profile picture, Betty. You look gorgeous—great smile!" is unprofessional and Betty will block you.
10. Your LinkedIn article was liked by a contact. Thank them for their support. I really appreciate when people take the time to like and comment on my articles and newsletters. It lets me know that the advice and information that I'm providing is valuable to people and that my mission of helping others is succeeding.
Everyone enjoys appreciation and gratitude even in small, simple gestures. Take the time to show appreciation to someone in your network today.
In my LinkedIn Unlocked course, I share twenty other opportunities for authentically connecting with your network and building genuine relationships, and I teach my system for consistently engaging with my most important connections and colleagues.
The strategies I share are what helped me become a LinkedIn Top Voice and reach 100,000+ followers without chasing the algorithm or trying to "go viral."
Customizing what you see in your feed
The feed on your homepage includes posts, shares, comments, and reactions from your connections; companies, and interests you follow; along with recommended/sponsored posts. How you interact with this content dictates what you will see in your feed.
The more you interact with a specific connection, company, hashtag, or type of post the more you'll see these types of posts in your feed. If there's a specific connection that you want to see more of in your feed, then head over to their LinkedIn page, review their recent posts and click through and like, comment, or share their posts. This teaches the algorithm that you want to see more of this person in your feed.
Otherwise, you'll need to create link shortcuts to each person's posts and activity page so that you can individually view and interact with their content. This is actually a solid strategy if you have a list of high-priority connections that you want to make sure you're interacting with on a regular basis.
I have a list of other top voices in my industry and other industries as well as a list of colleagues whose content I want to keep up with regularly. So, I have a doc that houses all the URLs to their posts and activity page. I go through those links a couple times a week to make sure I'm commenting on their content so that I can continue to see their content in my feed.
Also, you may not have noticed, but what shows up in your feed on your desktop and what shows up on your feed in the mobile app are different. If I log into my mobile app, I see hashtag content and will see posts from connections that I interact with regularly. On my desktop feed, I see more influencers, trending/popular posts, viral content, and sponsored content. What you see probably varies between the two, as well.
LinkedIn offers this information to help if you want to change the content you're seeing in your feed:
You can unfollow or mute people, companies, and hashtags if you no longer want to see their posts.
If you see content in your feed that you don't like or want to see again, you can select I don't want to see this post.
You can also flag or report inappropriate or offensive content.
If you want to find new influencers, people, companies, or pages to follow, you can head over to the discover hub to follow fresh perspectives.
Thanks for reading! Don't forget to check out the free 5-day email course I created on Leveraging LinkedIn here.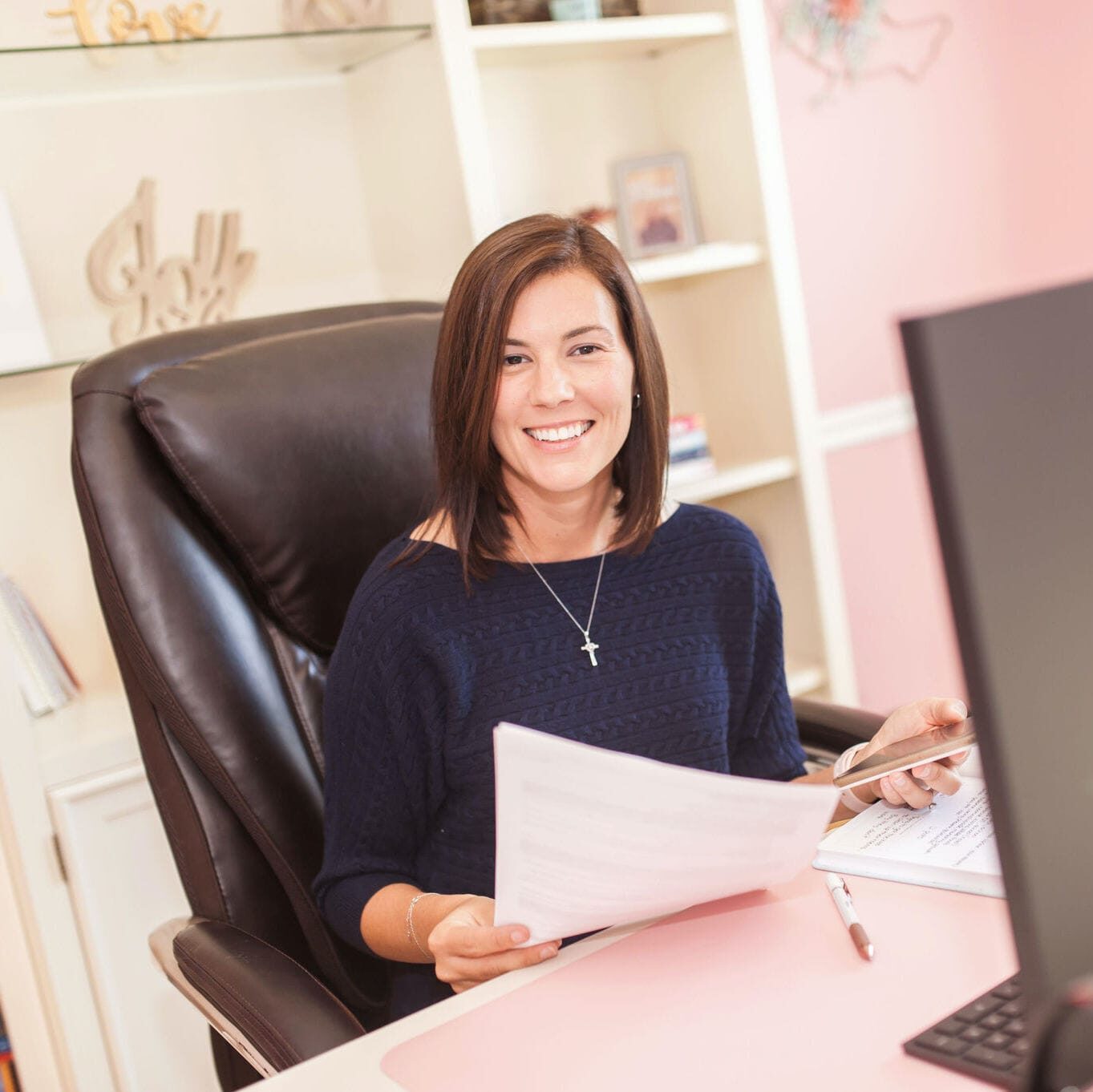 Jessica Hernandez, President, CEO & Founder of Great Resumes Fast
Hi, I'm Jessica. I started this company back in 2008 after more than a decade directing hiring practices at Fortune 500 companies.
What started as a side hustle (before that was even a word!) helping friends of friends with their resumes has now grown into a company that serves hundreds of happy clients a year. But the personal touch? I've kept that.
You might have seen me featured as a resume expert in publications like Forbes, Fast Company, and Fortune. And in 2020, I was honored to be named as a LinkedIn Top Voice of the year!
I'm so glad you're here, and I can't wait to help you find your next perfect-fit position!
Will your resume impress employers? Take this 2-minute quiz to find out.
Get your personalized plan for a resume that stands out and lands you your dream job!
Need a little help getting hiring managers to take notice? Find out what's standing between you and those magic words "You're exactly who we've been looking for!"