Are You Using All of the Job Search Tools and Features LinkedIn Offers?
LinkedIn provides an entire treasure trove of job search tools, features, advice, and resources to help you get the job that's right for you. With LinkedIn's tools, you can discover a new career path, fill a skills gap, find your next job, and get the attention of recruiters.
Yet I find that so few job seekers are actually using all the resources available to them. Most job seekers think of LinkedIn as a place to apply for jobs and grow their network. Those are true, but you can also utilize job search shortcuts like job search alerts that will save you loads of time searching, the Open to Work feature that can increase the number of messages you receive from recruiters by 40%, taking free courses through LinkedIn Learning to learn a new in-demand skill, and practicing and preparing for interviews.
Let's cover a few of the major job search tools and features available on LinkedIn: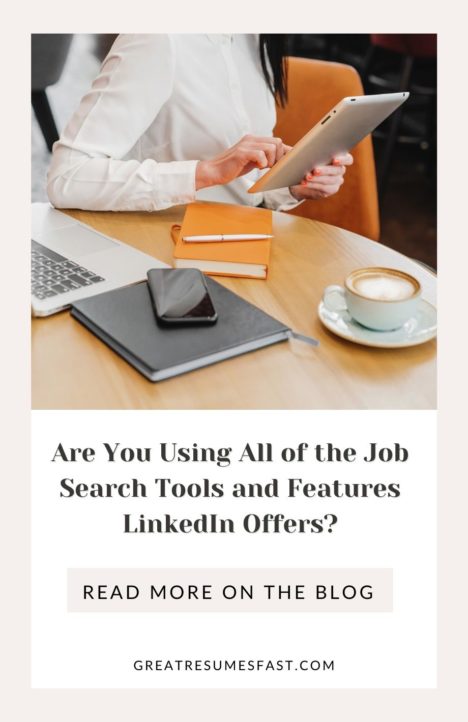 Job Search Alerts
You can set up very specific job alerts. You can create a job alert for a specific company or for a recent search that you've conducted, and you can tailor them by industry, keyword, job title, location, type of work, etc. All the options available to customize your job alerts will save you time. LinkedIn will let you know when a new job is posted that fits the company or search parameters you've set. This saves you time so you're not scrolling endlessly through the 14 million jobs posted on LinkedIn.
To create a job alert:
Start a search for a job on LinkedIn.
On the top left of the job search results page, switch the Job alert toggle to On to create a job alert for your current search criteria. Switch the toggle to Off to turn off the job alert.
In the Create search alert pop-up, choose how often you want to receive alerts about new jobs on LinkedIn that fit your search parameters from the Receive alert drop-down.
You can then select how you'd like to get notified from the Get notified via drop-down.
Click Save.
To manage or change a job alert:
Click the Jobs icon on your LinkedIn homepage.
Select Manage alerts under the search box at the top of the page.
Edit or delete search alerts from the Job Alerts pop-up that appears.
Click Done.
To create job alerts for a specific company:
Run a search for the company you're interested in on the LinkedIn homepage.
On the Company's page, click the Jobs tab on the left.
Click Create job alert.
Fill in the required fields and click Create job alert.
Open to Work
Have you enabled the Open to Work feature? LinkedIn members with the #Opentowork photo frame receive 40% more Inmails from recruiters. Just by adding the green frame to their profile picture.
If you don't want to add the green frame, you can opt to have only recruiters know you're open to new opportunities. To help everyone, I recommend selecting your preferences so recruiters know the job titles you're targeting, the type of work you want, and whether you're open to remote roles.
Here's a video from LinkedIn explaining more about the Open to Work feature.
To enable the Open to Work feature on your profile:
Click the Me icon at the top right of your LinkedIn homepage. It will have your picture above it.
Select View profile.
You'll see a blue Open to button. Click it.
Select Finding a new job.
A pop-up window will ask you for information. Fill in the required information and choose whether you want all members to see you're open to work (this adds the green banner) or whether you only want recruiters to see it.
Select Add to profile. And you're done.
Skill Assessments
Have you taken any Skill Assessments to validate your technical, business, or design skills? Taking a skill assessment adds a badge to your profile and also increases your visibility in search results. If an employer is searching for a Microsoft Excel expert and you have the badge on your profile because you passed the skill assessment, your profile will show up higher in the search results and you're more likely to be contacted by the employer.
According to LinkedIn, a typical assessment consists of 15 multiple choice questions, and each question tests at least one concept or subskill. The questions are timed and must be completed in one session. If you're in the top 30% for the skill, you can add the badge to your profile. If you don't score in the top 30% you can try the assessment again once more within a six-month period.
I thought this was really interesting too: you can receive a link to a skill assessment from a recruiter if you applied to a job that has the skill listed as a desired skill. You're not required to complete the assessment, but it's recommended to take it because it helps you stand out and shows you have the skills for the role.
You should know that recruiters cannot see your score for the assessment; they can only see that you passed and that the badge has been added to your profile if you choose to add it—which I highly recommend. Also important to note is that LinkedIn recommends taking all skill assessments on your desktop and not your mobile device.
LinkedIn Learning & Interviews
Did you know that LinkedIn Learning offers more than 17,000 courses by subject matter experts? As a lifelong learner, this feature is right up my alley. I've taken dozens of courses on the platform in all different fields of interest. In fact, if I'm trying to learn more about a certain topic I head to LinkedIn Learning to see if there's a course.
If you're working on your resume, my colleague Jenny Foss has a wonderful Resume Makeover course. When I have new administrative members join my team who aren't familiar with the industry, I have them take this as a crash course so they learn what they need to know about resume writing.
If you're a leader or manager, another trusted colleague of mine—Sarah Johnston—offers a great course for Preparing for a High-Stakes Executive Interview.
LinkedIn Learning offers two free video courses to help you prepare for virtual interviews. You can watch them here.
LinkedIn created an interview practice tool where you can answer common interview questions and get feedback on your responses. You get instant AI-powered feedback when you record a video of you answering the questions. They even offer prep specific to in-demand roles like project management.
And have you seen the GitHub Learning Lab? You can practice your coding skills and get helpful feedback so you're prepared for your interview.
Not all courses on LinkedIn Learning are free, but there is a Premium Career plan that you can sign up for that gives you full access to LinkedIn Learning and several other premium features like job insights and five Inmails. The job insights alone are worth the investment because you get so much data about other applicants and the company.
I haven't even discussed the resume assistant feature, alumni tool, salary tool, or the 12 other tools and features currently available. If you want to know more about the other tools, I explain each one in-depth and teach you how to leverage them in your job search as part of my LinkedIn Unlocked course going live in September. Enrollment is only open until October 3rd, so enroll now!
I recommend LinkedIn Learning because I love and believe in the courses. They're a great value for job seekers, especially the free courses that LinkedIn offers to job seekers. Full disclosure: I am an affiliate for LinkedIn Learning and if you choose to sign up for a career premium plan, I do earn a small referral fee.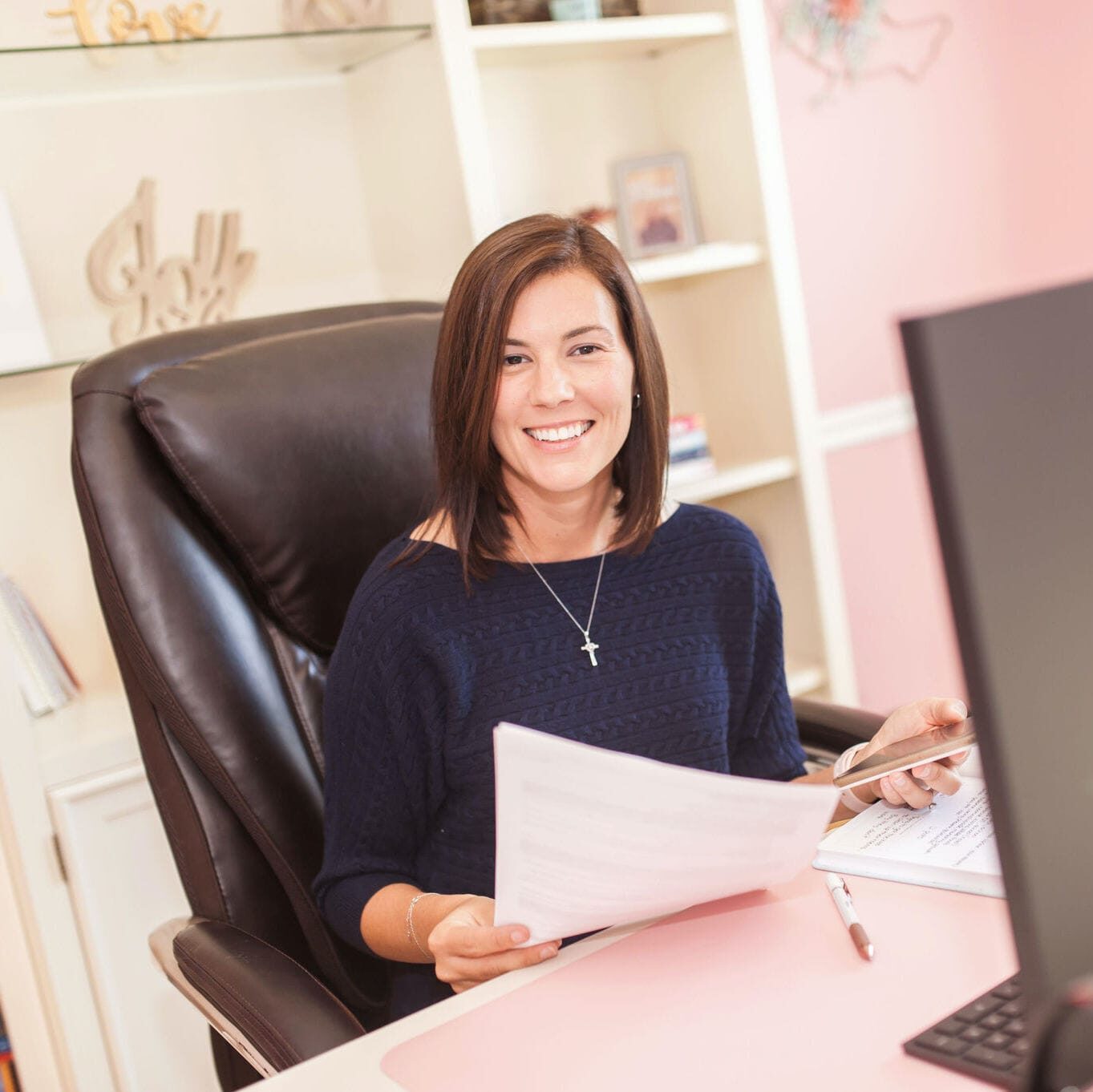 Jessica Hernandez, President, CEO & Founder of Great Resumes Fast
Hi, I'm Jessica. I started this company back in 2008 after more than a decade directing hiring practices at Fortune 500 companies.
What started as a side hustle (before that was even a word!) helping friends of friends with their resumes has now grown into a company that serves hundreds of happy clients a year. But the personal touch? I've kept that.
You might have seen me featured as a resume expert in publications like Forbes, Fast Company, and Fortune. And in 2020, I was honored to be named as a LinkedIn Top Voice of the year!
I'm so glad you're here, and I can't wait to help you find your next perfect-fit position!
Will your resume impress employers? Take this 2-minute quiz to find out.
Get your personalized plan for a resume that stands out and lands you your dream job!
Need a little help getting hiring managers to take notice? Find out what's standing between you and those magic words "You're exactly who we've been looking for!"