How to Write a Captivating LinkedIn Profile Headline
Contrary to popular job searching advice, the LinkedIn headline section is not the place to announce your availability for employment. Informing visitors to your profile that you're seeking new opportunities or are unemployed and looking (yes, I've seen this many times) doesn't attract the career leads you might think it would. It's the same theory behind why broadcasting a global announcement that you're single and ready to mingle doesn't exactly get you the right kind of attention and make potential partners want to bang down your door. The way you use social media affects your job search, and LinkedIn is where you need to be smart about how you write about yourself professionally in order to get search results and impress employers.
Your LinkedIn profile headline should not even be the default headline LinkedIn automatically inserts for you if you fail to change it on your own, nor should it be the suggested summary LinkedIn provides for you. It may be a boring headline of just your current job title, or a suggested clunky and inexact description of your work experience. At best, these are boring, and at worst, confusing to hiring managers. This isn't exactly the most effective way to promote yourself to the right audience of potential employers when you're in the job search market—or make the most of the 120 characters LinkedIn affords you in the headline section.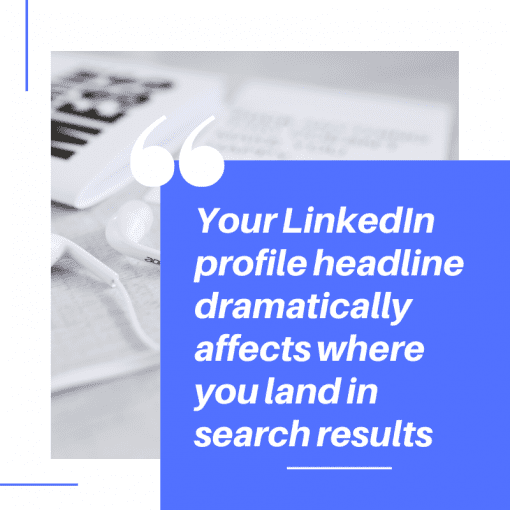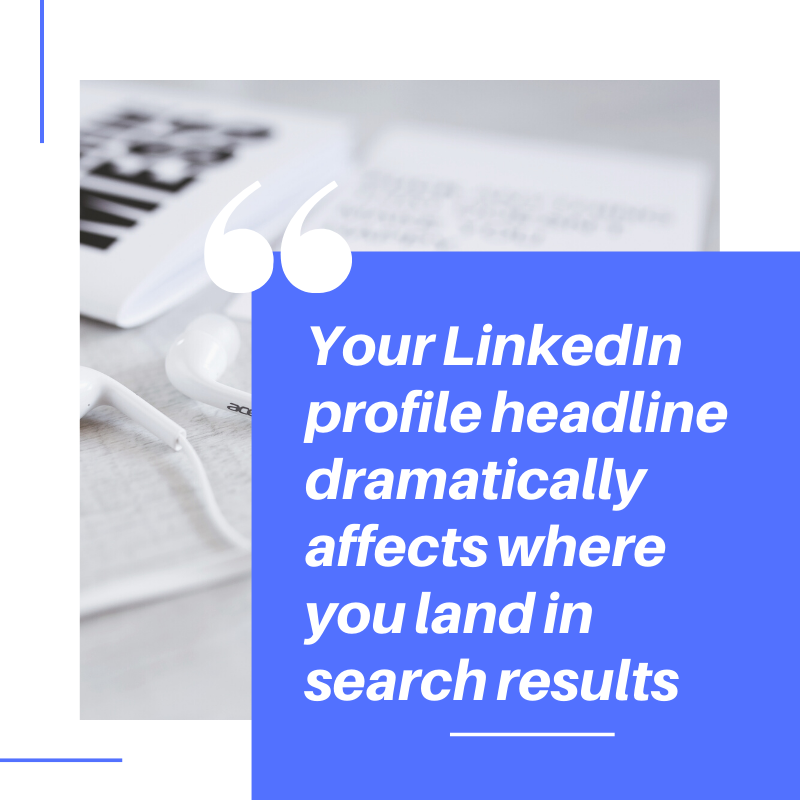 A captivating LinkedIn headline can mean the difference between recruiters or employers viewing your profile and contacting you about an opportunity and your being passed over. At Great Resumes Fast, we take LinkedIn profile headlines seriously because they have such an impact on our clients' search-result placement, and also help to determine whether our clients are contacted or not.
Did you know that your LinkedIn profile headline dramatically affects where you land in search results when an employer or hiring manager completes a "people" search on LinkedIn?
This means that you need to create a profile headline that does two things:
1. Your LinkedIn profile headline needs to be keyword specific to the position you want so that you'll get profile views.
2. The headline needs to compel the person reading it to review your profile so they can learn more about your skill set and career accomplishments—and be interested enough to hire you.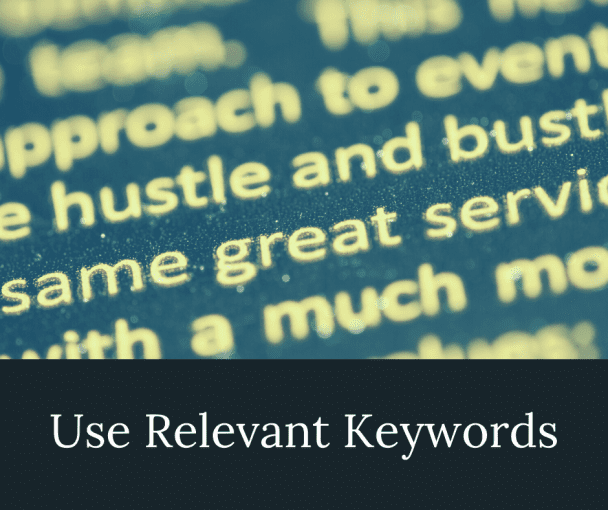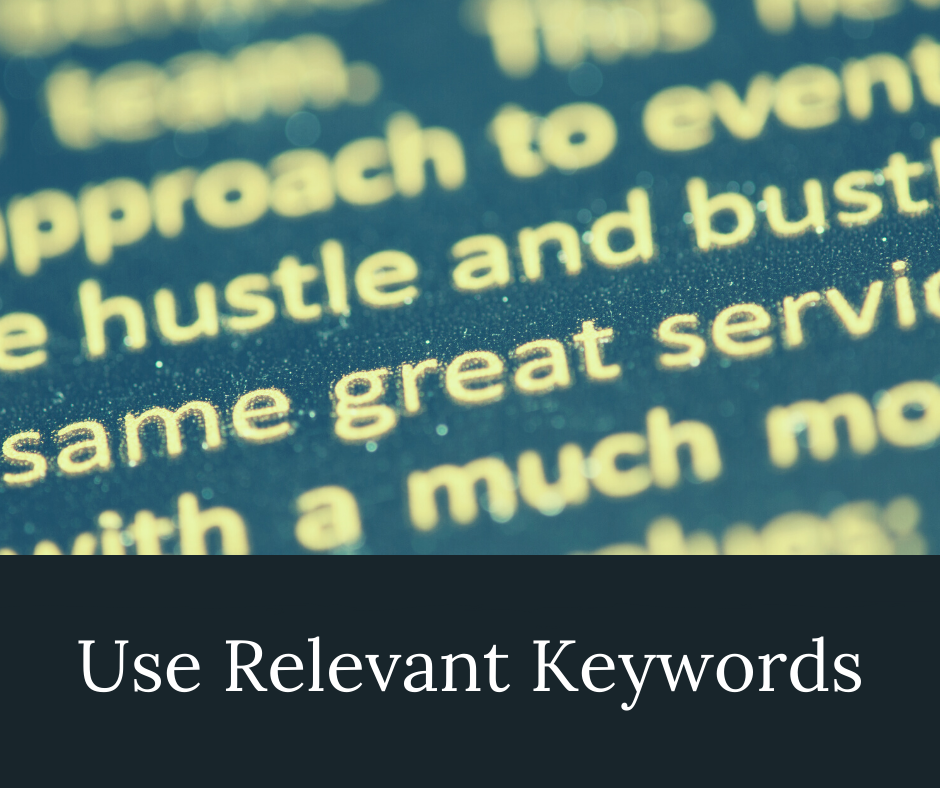 My LinkedIn profile headline reads like this:
Jessica H. Hernandez, Executive Resume Writer
Highly Acclaimed Executive Resume Writer | LinkedIn Profile Writer | President and Chief Executive Officer
My LinkedIn profile includes the words Executive Resume Writer and Executive because these are the keywords and key phrases I've used to optimize my profile so that it will attract executive-level potential clients.  It's more focused on that than on trying to distill all my experience into one short summary.
This method works well for someone in my position because I'm trying to place higher for the search term "Executive Resume Writer".  Anyone looking for an executive resume writer is my target audience for potential clients, for people to network with, and for those seeking general career and resume writing advice. So if that's who I want to connect with, that is the professional audience that my headline needs to be geared towards.
For someone looking for a different position, a one-line headline may work more effectively. I found this great article on LinkedIn profile headlines that includes some great examples of what others have done.
This one is my favorites:
"Copywriter who knows how to craft web content that goes viral. Oh, and you'll never beat me at Scrabble."
What's great about this headline is that it includes relevant keywords (copywriter and web content), and it's catchy and fun while staying professional! It also makes their word skills clear in a clever way.
Here's your takeaway … you need to take a second look at your profile headline. View it as a tool to leverage in your job search, and consider rewriting your headline to optimize it for your job search goals. It's a way to market yourself and establish your brand before a hiring manager or recruiter even knows that much about you. Explore headline examples and try writing several versions for your own profile before settling on one.
If you're not the creative type, and you'd rather leave the branding and strategy to the experts, we are happy to help. We write LinkedIn profiles that get attention, generate employer interest, initiate contact, and help you to reach your job search goals. Questions about our LinkedIn profile writing service? E-mail me today for more information.
Are you tired of your resume being rejected by applicant tracking systems? I know how frustrating it is to submit your resume and receive no response. I hate seeing qualified people never break through the screening process. It shouldn't be that way. That's why I created this guide and I encourage you to download the FREE PDF so you can start seeing better resume response rates!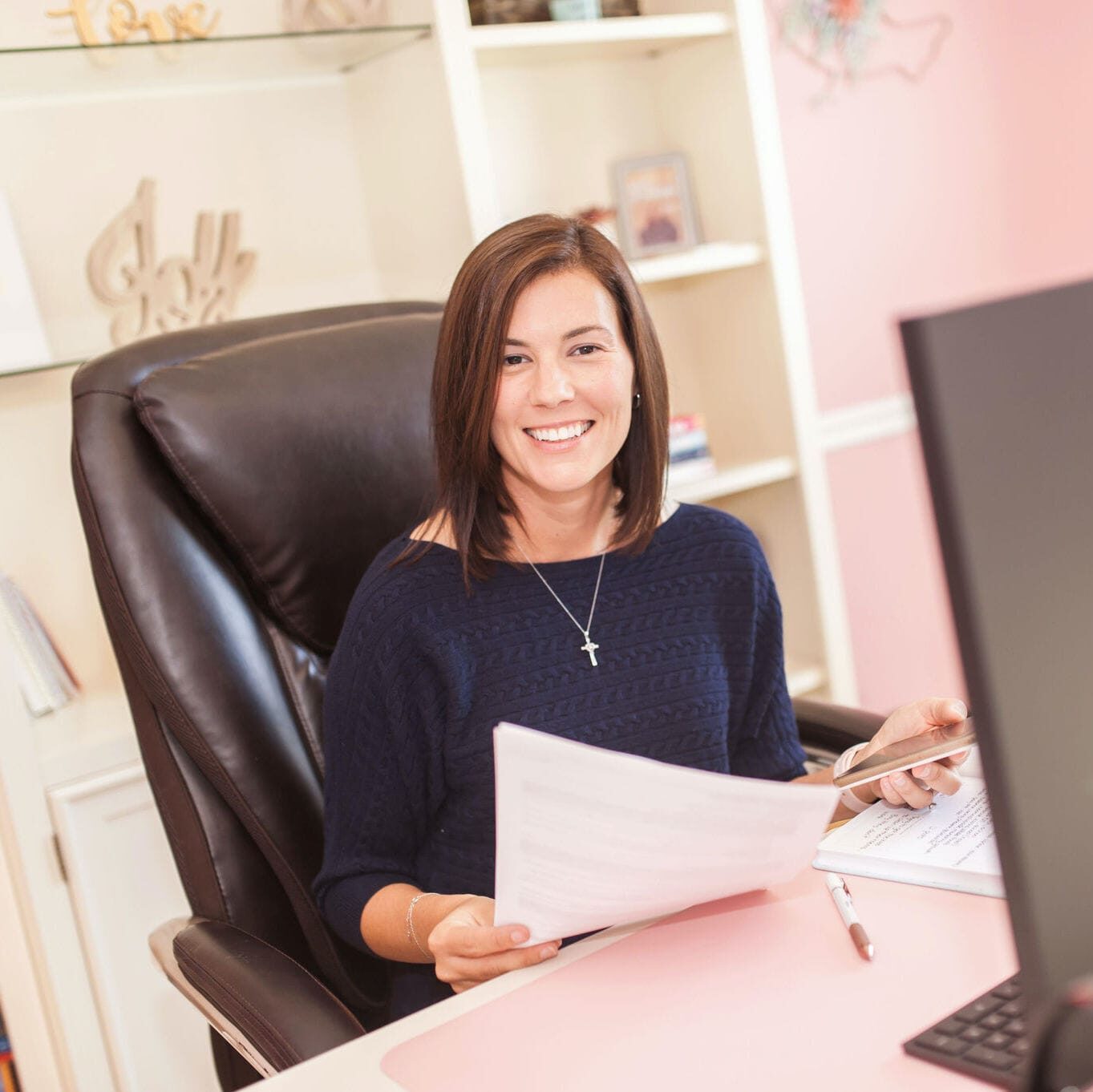 Jessica Hernandez, President, CEO & Founder of Great Resumes Fast
Hi, I'm Jessica. I started this company back in 2008 after more than a decade directing hiring practices at Fortune 500 companies.
What started as a side hustle (before that was even a word!) helping friends of friends with their resumes has now grown into a company that serves hundreds of happy clients a year. But the personal touch? I've kept that.
You might have seen me featured as a resume expert in publications like Forbes, Fast Company, and Fortune. And in 2020, I was honored to be named as a LinkedIn Top Voice of the year!
I'm so glad you're here, and I can't wait to help you find your next perfect-fit position!
Will your resume impress employers? Take this 2-minute quiz to find out.
Get your personalized plan for a resume that stands out and lands you your dream job!
Need a little help getting hiring managers to take notice? Find out what's standing between you and those magic words "You're exactly who we've been looking for!"