Great Resumes Fast Reviews – A full review of the executive resume writing service.
For ten years, Great Resumes Fast has been providing personalized service and polished resumes for executives looking to advance their careers. Our process, our team, and our company values have helped build Great Resumes Fast into a highly respected and highly-recommended resume writing service—something I am very proud of.
I'd like to share with you the background of the company and an inside peek at how our process for writing career documents works. When you are trusting a company to help you advance your career, you deserve to know the inside information about how we work and why we do the work we do.
How Great Resumes Fast Started

A decade ago, I was working in human resources as a manager and recruiter for Fortune 500 companies. For over ten years, I directed hiring practices for major companies, and I loved the work and everything I learned about hiring practices, resume writing, recruitment, and corporate life while there. The one thing I hated seeing was great candidates missing out on better opportunities because of their resume. I knew that if only people were aware of what hiring managers were looking for on a resume they'd get such better responses. So I decided to help! I started teaching people what employers wanted to see on resumes and began writing resumes for those who needed help.
Ten years later, Great Resumes Fast is a highly respected resume service that has worked with more than 10,000 professionals across numerous industries. The Great Resumes Fast team has written resumes for professionals at prominent companies as Amazon, Google, and USA Today.
When I started Great Resumes Fast, I wanted to provide a personalized resume service that was like no other in the industry. To do that, I've built a team of certified and talented resume writers as well as developed proprietary, innovative, and success-proven resume development and personal branding strategies that generate powerful results for our clients. With a 99% success rate, and incredibly positive reviews for Great Resumes Fast, I'm proud to know that the company I started ten years ago is helping professionals achieve their career goals and find more satisfaction in their careers.
Great Resumes Fast Reviews: The Great Resumes Fast Process – Why Clients Give Us Great Reviews
 Our high success rate and thousands of satisfied clients didn't happen by accident. At Great Resumes Fast, our process ensures that the executive resume writer writing your resume understands your industry, your skills, your experience, your goals, and who you are.
We don't put the work on you, either. Our clients never have to fill out questionnaires or worksheets. Instead, you and one of our writers will have an in-depth, 60-90 minute phone conversation that helps the writer best understand you, your career, and your career goals. All you have to do is send along your most recent resume draft, a link to your LinkedIn profile (if you have one), and any information on jobs that you have already identified as possibilities. Prior to the call, our resume writer will go over this information and use it to guide the phone conversation so that your time—and theirs—is used best.
During your resume branding and strategy call, your resume writer will:
Ask questions to clarify your brand, uncover your unique promise of value, and help to pinpoint target companies, positions, and industries.
Ask questions in order to extract compelling stories, meaningful accomplishments, relevant experience, and specific keywords.
Discuss your career history and future plans. We want to be sure that the vision and direction you want for your career comes across clearly.
We do our best to match our writers' industry expertise and experience with clients' industry experience and industry goals. While our resume writers are professionals and can write for any industry, I believe that inside industry experience provides knowledge and perspective that gives job seekers a leg up on their competition.
After the consultation, your writer will get busy drafting up your resume and any other career documents that you would like. From there, the steps to your final resume include:
Two rounds of revisions based on feedback that you provide
Revised documents will be sent back to you within 48 hours
After the second and final round of revisions, you receive your resume in several file formats (Word, PDF, ATS-optimized) and your other documents in Word
I am so confident that you'll love your new resume and working with your resume writer that I personally guarantee your satisfaction.
Great Resumes Fast Reviews: Is GRF Different from Other Resumes Services?
From start to finish, our process offers clients personalized and efficient service provided by experts. As I mentioned above, we don't make you fill out impersonal surveys or worksheets as you might find with other resume writing services. Instead, the writers at Great Resumes Fast have actual conversations with job seekers so that they can get to know them and their career goals. When I say it's a conversation, I mean that. It's not a Q&A session, it's an actual consultation and discussion so that our resume writers can understand and develop a personal brand for our clients.
And those writers? They're not entry-level writers that claim to be good at writing resumes. The Great Resumes Fast team has writers who have been published in resume writing books, have earned extra certifications or higher credentials, and have won resume industry awards. Our team is made up of veteran writers who know how to craft a resume that is brand-driven and accomplishment-focused.
I built Great Resumes Fast as a values-based company, and every member of our team operates under the core value of treating our customers as we would like to be treated. That's why I refer to us as a "Golden Rule" company. Our clients come away with valuable career documents, but also with a renewed sense of their own goals and experience thanks to our consultation and personalized service.
Even as our team grows, it's still important to me that I'm involved in the day-to-day resume writing and other services we provide. I make myself personally available to clients so that I can answer questions and assist them at any point during the process. It's important to me that clients know who they're working with and what we stand for. Most other resume services are not as customer-focused and transparent as we are.
Great Resumes Fast Reviews: Jessica Hernandez and Great Resumes Fast are Recognized and Respected Resume Writing Experts
In addition to writing resumes and providing advice through Great Resumes Fast, I also offer career advice through various media channels. Apart from writing resumes and working with clients, this is my favorite part of my job. It's an opportunity to share what I've learned over the years with a wider audience to help them in their careers.
You can find many examples of articles I've authored on the Great Resumes Fast blog, but I also regularly contribute articles to other prominent online publications.
As a member of the Forbes Coaches Council, I've authored articles on the platform and been featured as an expert in several, including:
Other places my advice has been featured include:
I'm also honored to be included with other industry experts on lists such as JobScan's Top 15 Career Experts to Follow on LinkedIn for 2019 and Top 15 Career Experts To Follow 2018 and to be one of the featured experts in CareerSherpa's 31 Tips For Your 2019 Job Search list. Great Resumes Fast has also been named one of the Top Career Advice Websites by CareerMetis.com
The work we do at Great Resumes Fast is exemplary, and reputable publications and our peers know that and are recognizing it. I am proud of that fact, and I am proud that our work helps others find success.
Are Reviews the Best Way to Analyze Which Resume Service I Should Use?
There are many factors you should consider when choosing a resume writing service. The credentials of the writers are a major one, as is the value you get for your money. Are you going to be paying up front with no guarantee about the quality of the resume? As you can see from reading about the Great Resumes Fast process and our 60-day interview guarantee that will never happen with us.
Carefully considering the process and credentials of resume writing services is important, but so are real reviews from real clients.
Let me emphasize that—real reviews from real clients. As we all know, it's pretty easy to make up information and put it on the internet, and no business is immune from negative reviews.
However, I strongly recommend that you consider the source of the review you are reading. Do your homework and be discerning while reading reviews. If a review appears to come from a competing resume service or seems to be far different from everything else you've read about a company, it probably isn't legitimate.
Also, an important, unbiased source to look to for information about resume services—or any company—is The Better Business Bureau (BBB). I encourage you to look at our BBB rating—it's an A+. Here, you can read a few customer reviews and see a little bit more information about our business.
You should also consider the positive endorsements that a company receives from within the industry. For example, Great Resumes Fast is recommended by Resume Remodeler, Resume Help, and Big List of Resume Writers independently run by recruiters. They each offer detailed reviews and endorsements of Great Resumes Fast.
Great Resumes Fast Reviews
While the whole team at Great Resumes Fast loves to see positive reviews from our clients, our biggest satisfaction comes from seeing clients have success in their careers. With a team built of human resources and career industry professionals, all of us work in this field for a reason—we like to help people attract employer attention, make a great impression and get a better job.
At Great Resumes Fast, we put our heart into every resume we create so that our clients are happy and find career success. Seeing that come to fruition day after day is the best reward my team and I could ask for.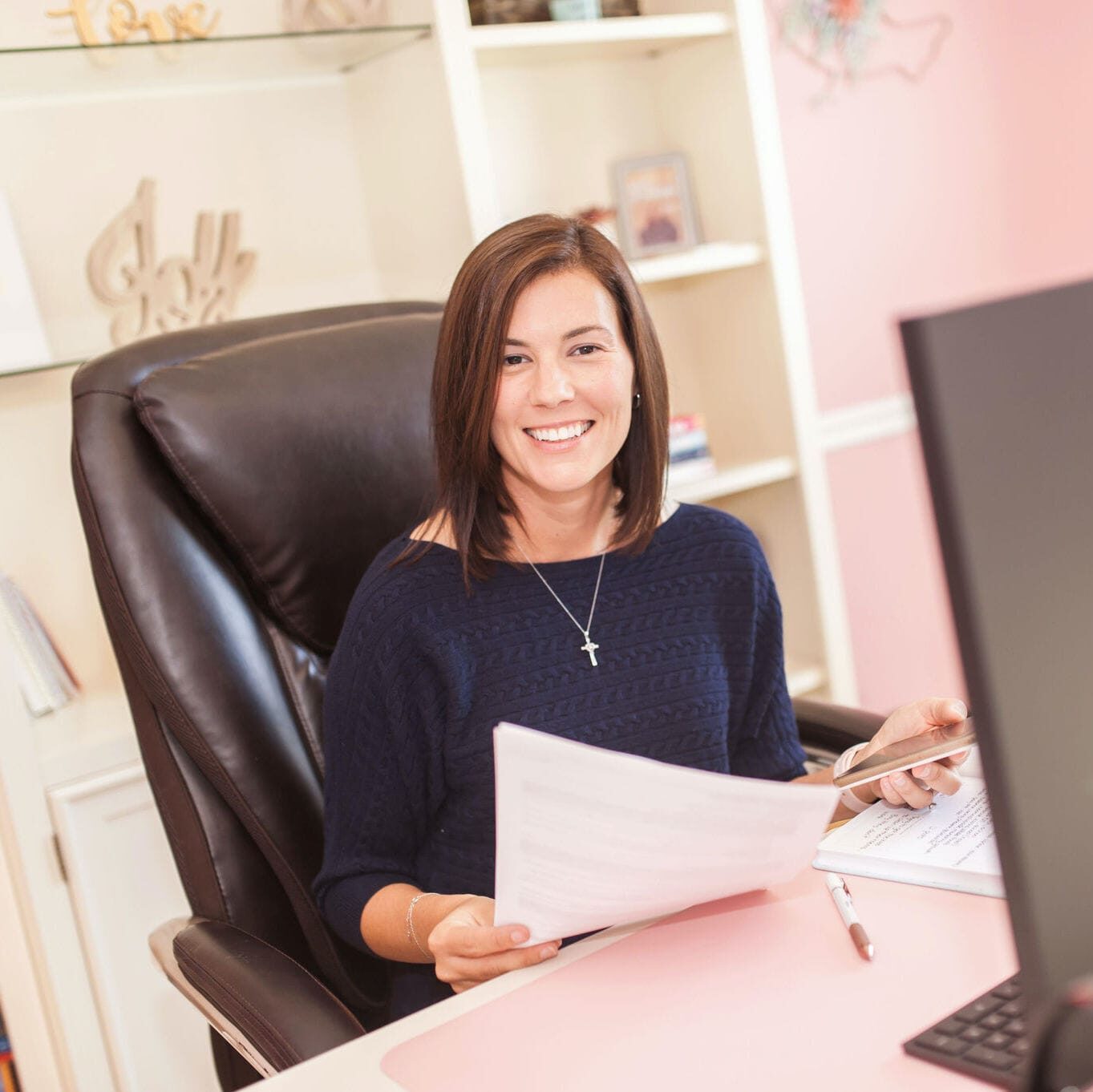 Jessica Hernandez, President, CEO & Founder of Great Resumes Fast
Hi, I'm Jessica. I started this company back in 2008 after more than a decade directing hiring practices at Fortune 500 companies.
What started as a side hustle (before that was even a word!) helping friends of friends with their resumes has now grown into a company that serves hundreds of happy clients a year. But the personal touch? I've kept that.
You might have seen me featured as a resume expert in publications like Forbes, Fast Company, and Fortune. And in 2020, I was honored to be named as a LinkedIn Top Voice of the year!
I'm so glad you're here, and I can't wait to help you find your next perfect-fit position!
Will your resume impress employers? Take this 2-minute quiz to find out.
Get your personalized plan for a resume that stands out and lands you your dream job!
Need a little help getting hiring managers to take notice? Find out what's standing between you and those magic words "You're exactly who we've been looking for!"