Executive resume writers are not like your average HR professional.
They're skilled at writing resumes and crafting personal brands that compete at the highest professional level. They're experts who know how to help candidates attract the attention of busy hiring teams and land six-figure deals.
And not many freelance resume writers have years of proven experience in this ultra-competitive realm.
LinkedIn ProFinder used to connect people seeking resume writers with LinkedIn Business members who fit the bill. However, LinkedIn discontinued the ProFinder feature in October 2021.
The social media platform now directs members to the LinkedIn Services Marketplace, a platform for freelancers to advertise their services and bid on projects in their local area.
Browse freelancers in the Coaching & Mentoring category, and you'll find 91k+ members offering resume writing and 63k+ who say they provide professional resume reviews.
So how does working with one of them compare to what you'll experience with Great Resumes Fast?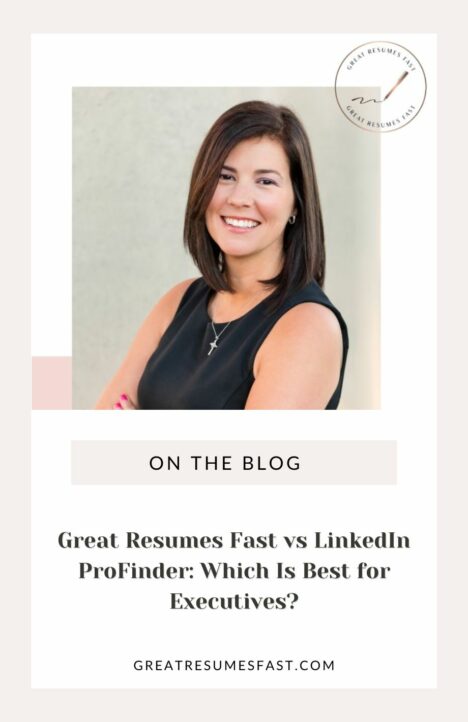 Before I compare both approaches in this post, let's start with a basic rundown of:
How LinkedIn ProFinder (now LinkedIn Services) Works
Let's say you're looking for a resume writer on LinkedIn Services.
Click that option from the homepage, and you'll need to answer a few questions to describe your ideal resume. After you select your city, LinkedIn will email five proposals from local providers interested in bidding on your "project."
You can scroll through each member's LinkedIn profile to read their About section, see their career history and experience, and check out the type of content they share. However, LinkedIn doesn't provide a space for freelancers to share samples of their work or testimonials.
If you find someone you'd like to work with, you'll message them directly on LinkedIn. You'll need to agree on the specific terms of your project, such as the price, when you'd like to receive your finished resume, how many rounds of edits you're entitled to, etc.
When all that's squared away, payment for your project happens outside of LinkedIn through whatever payment processing app your provider uses (Venmo, PayPal, etc.).
So now that we know how LinkedIn Services works, let's compare:
Great Resumes Fast vs LinkedIn ProFinder (now LinkedIn Services)
When comparing executive resume writing services, I always ask these five questions:
1. Who's Actually Writing My Resume?
The resume writing "professionals" on LinkedIn Services aren't LinkedIn employees; they're freelancers who match your search criteria and zip code or region.
On the other hand, everyone on the team at Great Resumes Fast is a US-based executive resume writer with 10+ years of experience on the hiring side. They're certified experts in what works and craft captivating resumes as their full-time careers.
Our writers also complete ongoing training to keep up with the latest hiring and resume trends. They know how to get your resume past applicant tracking systems, so it lands in a hiring manager's interview pile.
We'll even match you with a writer who intimately understands your specific industry and career level. They'll know precisely how to show off your value. LinkedIn Services doesn't tailor your provider to your industry, so your writer may not know the right keywords to explain why you're the perfect candidate.
2. How Will My Resume Be Personalized To Stand Out?
Because LinkedIn Services is essentially a freelancer marketplace, it's entirely up to your resume writer to decide on the process.
Some may ask for a copy of your current resume. Others may send over a lengthy questionnaire to fill out.
Great Resumes Fast does things differently. We'll ask you to hop on a 60 to 90-minute discovery call with the actual writer who will be crafting your resume and defining your personal brand.
This in-depth conversation allows your writer to get to know you and your career goals, achievements, and unique differentiators. They'll also discover key selling points that may be hard for you to articulate about yourself.
These "intangibles" tell hiring managers why you're the best fit for the role. So adeptly presenting these gems on your resume will help you land more interviews sooner.
3. What's the Turnaround Time?
The turnaround time for freelancers on LinkedIn Services varies by provider.
On the flip side, you can plan on receiving your Great Resumes Fast documents 3 to 5 days after completing your discovery call.
4. What am I Really Getting for My Investment?
Prices vary for resume writing on LinkedIn Services because they depend on each freelancer.
Great Resumes Fast delivers everything an executive needs to land their next-level position and attract fantastic job offers.
You'll receive three versions of your documents: a PDF copy, a Microsoft Word version, and an ATS-optimized format to minimize automated rejections from screening systems.
We also invest time and effort into your personal branding. Our e-note-style cover letters and SEO-optimized LinkedIn profiles will convey your value and help you get noticed by decision-makers.
5. What Happens If My Resume Fails To Gain Traction?
The freelancers on LinkedIn Services are not required to offer a guarantee for their work.
Great Resumes Fast takes the opposite approach:
If your resume doesn't help you receive an offer in 90 days, we'll troubleshoot your entire job search process to understand exactly what's going wrong — and then help you fix it.
We'll be right by your side until you get an offer.
Great Resumes Fast vs LinkedIn Services: Which One is Right For You?
I hope comparing the ins and outs of Great Resumes Fast vs. LinkedIn Services gave you some intel to consider. In the end, you have to go with the resume writing service that makes the most sense for your future — and remember that landing your dream role depends on it. 
If you're ready to get started with one of our certified resume writers, reach out today! We can't wait to collaborate on your next career move.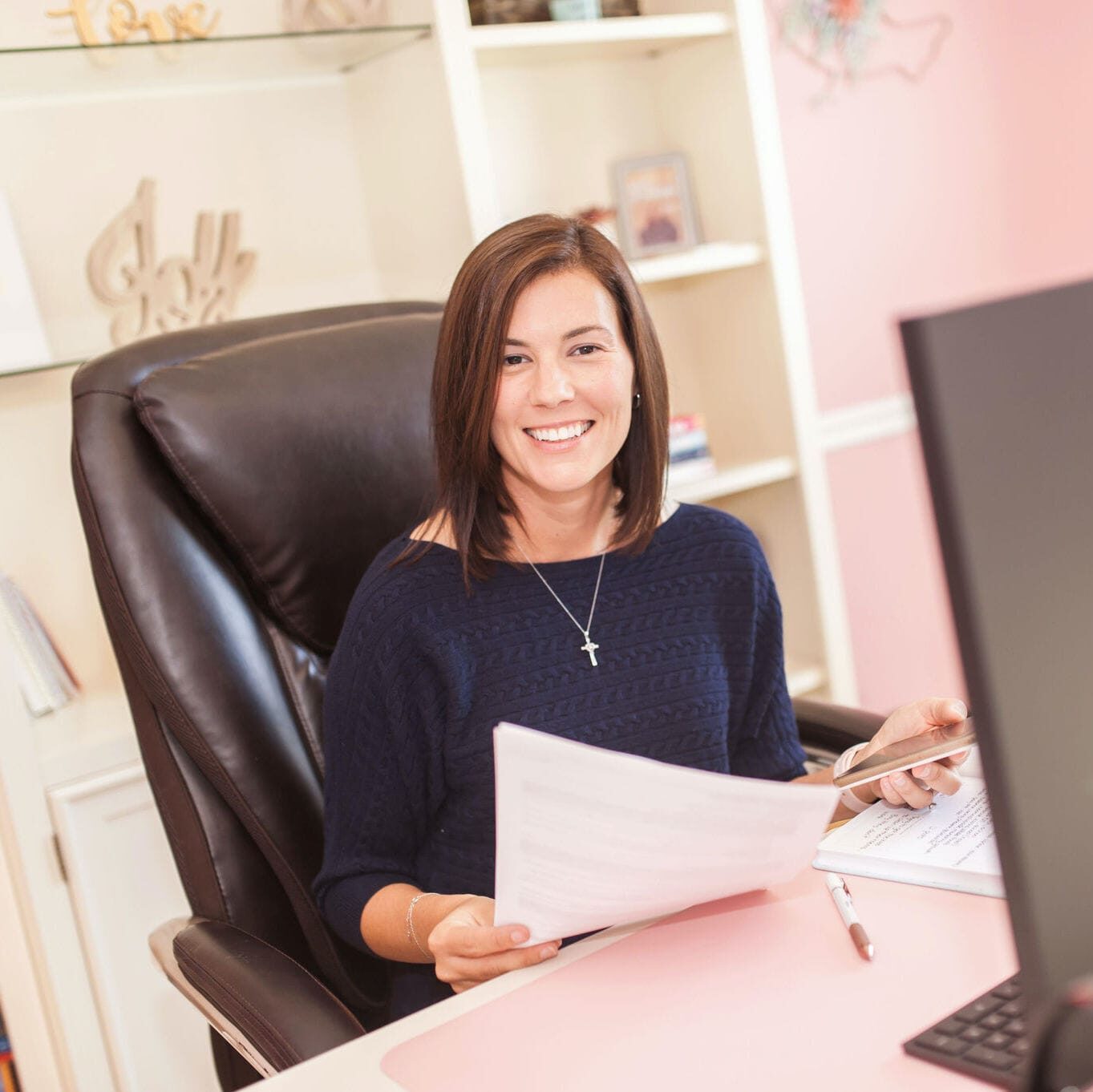 Jessica Hernandez, President, CEO & Founder of Great Resumes Fast
Hi, I'm Jessica. I started this company back in 2008 after more than a decade directing hiring practices at Fortune 500 companies.
What started as a side hustle (before that was even a word!) helping friends of friends with their resumes has now grown into a company that serves hundreds of happy clients a year. But the personal touch? I've kept that.
You might have seen me featured as a resume expert in publications like Forbes, Fast Company, and Fortune. And in 2020, I was honored to be named as a LinkedIn Top Voice of the year!
I'm so glad you're here, and I can't wait to help you find your next perfect-fit position!
Will your resume impress employers? Take this 2-minute quiz to find out.
Get your personalized plan for a resume that stands out and lands you your dream job!
Need a little help getting hiring managers to take notice? Find out what's standing between you and those magic words "You're exactly who we've been looking for!"