When it comes to hiring an executive resume writer, you need to be sure of two things:
First, that they're legitimate and talented.
Second, that he or she is an executive resume writer that you not only want to work with—but that you will be able to work well with.
How do you find and hire an executive resume writer that fits these criteria?
Like much else, the best way to hire an executive resume writer who will meet—or even exceed—your expectations for a professionally written resume and provide you with stellar career documents is to do your research.
After all, this is your career, your personal branding, and your professional reputation we are talking about. You do not want to put it (and your money) in the hands of some random person you found on the Internet just because they showed up early in Google results and had the cheapest price. Trust me, that's a bad road to go down when it comes to resume writers. An extraordinarily cheap resume writer is going to be using templates, which is an absolute no-go at the executive level—or they aren't going to be qualified and certified, and won't provide you with the professional resume you need.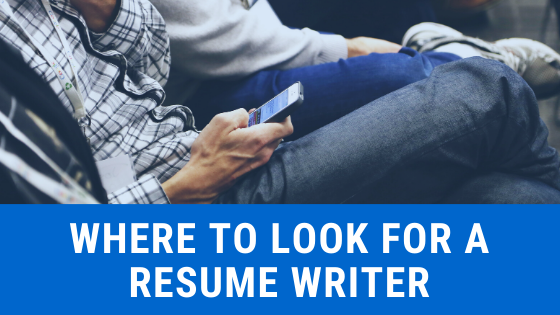 Where to Start Looking for an Executive Resume Writer
Google's a good place to start, but make sure you're doing your research with each link you click on. What's the executive resume writer's experience? Do they have certifications?
While you can certainly find legitimate, talented executive resume writing services using Google or another search engine, LinkedIn is an excellent place to look. Here, you'll find resume writers who are actively engaged with the professional community, both for their industry and others as well. You can look at their profiles, and articles they've published, to learn about each one's perspective on the hiring process and resume trends—and also see how others interact with them. Do they seem to be highly respected, engaging in conversations about resumes, career coaching, networking, and other topics related to job searches and relevant to people applying for C-level positions?
You can also ask colleagues and friends if they've worked with an executive resume writer and if they would recommend the writer or resume service they used. You might be surprised to discover how many people do hire professional resume writers when they are looking for a new position. It's certainly not unusual at the executive level. If they do recommend someone, ask about how their process worked; did your friend fill out a questionnaire, or did they have a conversation with the writer, or some combination of the two? If they are willing to share it, you should also take a look at your friend's/colleague's resume; this way, you can assess whether the writer is producing the type of career document you are looking for.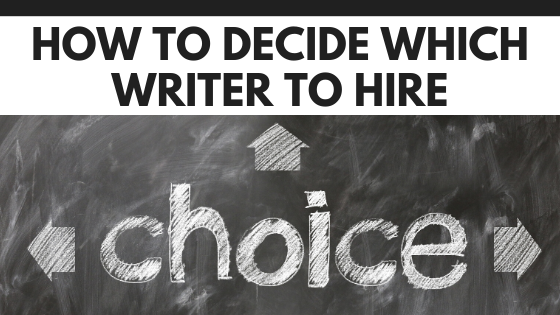 How to Decide Which Executive Resume Writer to Hire
Once you have recommendations for executive resume writers from friends and colleagues—or a list compiled from your own research—it's time to delve into decision making.
Here are some of the questions I recommend you ask about each potential resume writer or resume writing service:
What is their process to find out about my work history, accomplishments, skills, and career goals?  Do I fill out a questionnaire?  Have a phone conversation?  A combination of the two?  Or do they just take my current resume and put that information into a new format?
For this—the latter option is a red flag. Don't spend money on a resume writing service that just reformats your current information and doesn't find out about what you're trying to achieve, or if there's information missing that could be crucial to impressing prospective employers, etc. Your resume writer should want to find out more about you to write the best possible resume. Moving your current resume's information to a pre-created resume template is not worth the money, and it is not going to help you land a new job.
What are their certifications?
ACRW (Academy Certified Resume Writer), CPRW (Certified Professional Resume Writer) are two important certifications to look for on a resume writer's company website or LinkedIn profile to ensure they are a legitimate resume professional.
If they don't have resume samples on their website, they should be willing to send some to you via email. When you're looking at the samples, check to see if they cover the industry/position you are applying for, or if they cover a variety of industries and so would likely be able to easily write for your needs. Assess the resumes for a modern format, different phrases/keywords that indicate they are not just using a template, and to see if their style seems to fit what you are looking for.
Does the writer have positive reviews on his or her LinkedIn profile?
They probably have them on their website—and that's great.  But anyone can make up a quote and put it on their website. The review or recommendation is more likely to be legitimate on a website if it is accompanied by a photo. However, it's important to look on LinkedIn, because there you can see who the reviewer is and the industry they are in.
Do they publish content on LinkedIn, on a blog, or have articles featured in the media?
Engaging with the human resources/career advisory industry online is important for professional executive resume writers. It's not only a way for them to demonstrate their expertise for potential clients; it's also a way for them to learn. As you can see, on my LinkedIn profile I try to always have a conversation going with industry professionals, job seekers, and hiring managers. In this way, people are able to get perspectives from all sides of the hiring process. When you look at a writer's LinkedIn profile, assess the content being shared, commented on, and curated.  Keep in mind that you are trying to determine where the resume writer's expertise lies, whether he or she seems to be up to date on current resume trends, and whether their approach is one you want to work with.
Of course, when you hire a resume writing service you need it to fit into your budget. However, you cannot expect to get a quality resume for a bottom-level price. If the price seems too good to be true, it probably is. Remember, you're making an investment in your career. You should be hiring someone who has the experience and the talent to be worth a real investment. If you're looking to pay just $100 for an executive resume with a 48-hour turnaround time, you're going to get what you paid for—a poorly written resume, probably from a template. (Hiring managers and executive recruiters can tell when it's a template resume. Trust me—this kind of resume is not likely to get you an interview.) Along with the price, you should also check that they offer a satisfaction guarantee to back up what they are charging for writing resumes.
Once you've asked yourself these questions and narrowed down your list, don't be afraid to pick up the phone and call a resume writer to have a conversation about what they can offer you. This is the best way to determine how to make your final hiring decision.
WHY DOES A RESUME COST SO MUCH?

There's a story that Picasso was sitting in a bar in Paris and a woman approached him and asked if he could do a quick sketch for her on a napkin. He drew her portrait and handed her the drawing — and a request for a considerable amount of money. She was outraged. "But it only took you five minutes!" she protested. "No, madam, it took me all my life," replied Picasso.
When you have your resume created by a professional resume writer, the time invested in crafting a custom document is not limited to the effort required to gather information about your job target, previous experience and accomplishments, education, and value to your next employer — although this is significant. It's not limited to the several hours of time (and gallons of blood, sweat, and tears!) it takes your writer to carefully choose each word and phrase for maximum impact.
While there is significant time spent gathering and synthesizing the details of your career and designing a wholly unique and customized resume, the value of your professionally written resume originates in the skill of the writer — talent developed through the study of effective resumes, training in modern communication techniques, artificial intelligence, applicant tracking systems, and thousands of hours of writing experience.
You are also benefiting from what Picasso recognized as his biggest asset — a lifetime of knowledge and experience. Your professional resume writer knows how to paint a custom word portrait for you that is a snapshot of your career progression and ambition, designed to attract job interviews.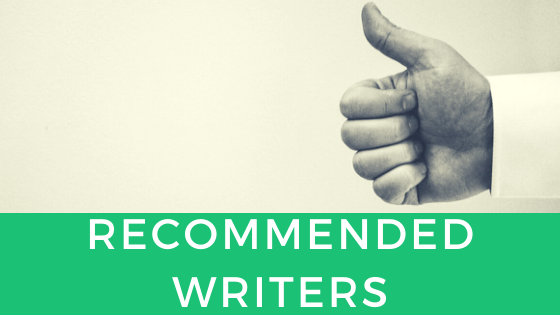 My Executive Resume Writer Recommendations
You may have landed on this article during your search for an executive resume writer or resume writing company, so I'd like to offer you some referrals to career experts and professional resume writers to help you with your search:
Erin Kennedy, the Founder and CEO of Professional Resume Services, Inc. is a highly respected member of the career industry. She's a fellow member of the Forbes Coaches Council and a Certified Master Resume Writer. You'll also notice she provides executive resume samples right in her LinkedIn profile.
Adrienne Tom is a professional resume writer based in Canada. She's also a member of the Forbes Coaches Council and has been called upon to share her expert career advice in several major media outlets. Find her on LinkedIn here, or head to the website for her resume writing company, Career Impressions.
Virginia Franco, Founder and Owner of Virginia Franco Resumes, also hosts the Resume Storyteller podcast and contributes articles to a number of publications. She is certified by the National Resume Writers Association, both for resume writing and for her expertise about using online platforms for job searching and career advancement. You can find her LinkedIn profile here.
And, if I may humbly include my own company, Great Resumes Fast. I am very proud of my team of industry insiders (former recruiters and resume experts) who join me in investing 400+ hours annually into training and staying at the forefront of the market, industry trends, and changes in the way employers hire. We devote 30+ hours to each individual client's project and use our proprietary and proven V.I.P. process to uncover and articulate your value, impact, and personal brand. You can review my professional credentials on my website or my LinkedIn profile. I'm also a member of the Forbes Coaches Council and have been quoted and featured in more than 500 different media outlets.
Writing resumes is about more than just listing dates and using buzzwords. It's about telling your career story—and telling it well. These professionals listed above, as well as my team of resume writers at Great Resumes Fast, write resumes that help advance your executive career. We want to create custom resumes, unique to your work history and career goals that help you find career success.
To learn more about Great Resumes Fast and our team of writers and their writing process, head to our about page.
For hundreds more resume writing tips, as well as advice on writing a cover letter, using LinkedIn well, and other career advice, visit our blog.
If you'd like to start working with the Great Resumes Fast writing service, contact us today. We'd love to have a conversation to determine whether our process matches your resume-writing needs.
Are you tired of your resume being rejected by applicant tracking systems? I know how frustrating it is to submit your resume and receive no response. I hate seeing qualified people never break through the screening process. It shouldn't be that way. That's why I created this guide and I encourage you to download the FREE PDF so you can start seeing better resume response rates!
Jessica Hernandez, President, CEO & Founder of Great Resumes Fast
Hi, I'm Jessica. I started this company back in 2008 after more than a decade directing hiring practices at Fortune 500 companies.
What started as a side hustle (before that was even a word!) helping friends of friends with their resumes has now grown into a company that serves hundreds of happy clients a year. But the personal touch? I've kept that.
You might have seen me featured as a resume expert in publications like Forbes, Fast Company, and Fortune. And in 2020, I was honored to be named as a LinkedIn Top Voice of the year!
I'm so glad you're here, and I can't wait to help you find your next perfect-fit position!
Will your resume impress employers? Take this 2-minute quiz to find out.
Get your personalized plan for a resume that stands out and lands you your dream job!
Need a little help getting hiring managers to take notice? Find out what's standing between you and those magic words "You're exactly who we've been looking for!"