Your resume format sets the tone for a hiring manager's first impression of your skills and career accomplishments. Learn which resume format is best to win the attention of hiring managers.
What should your resume format look like? Are you surprised to learn there's more than one to choose from?
A resume format refers to the template you'll follow to list your skills, work history, and career achievements. And like resume length, there's no one-size-fits-all answer as to which resume format is best suited for you.
However, since your resume's format is the first impression hiring managers will have, it's important to get this right from the start.
Chronological resumes, which most candidates use by default, tend to be less visually appealing than functional resumes. And they won't do you any favors if you have gaps in your career history. These issues can hurt your chances of getting noticed (or even having your resume read).
So while it's certainly easier to stick with a text-only resume following the usual chronological format, it may be worth the extra effort to change this up. Doing so may make all the difference between getting a call for an interview versus sending dozens of resumes and never hearing back.
In our opinion, hybrid and functional resumes are your best bet to stand out and adequately highlight your skills and experience.
Continue reading to see why, and learn a few helpful tips about how to make the most of your resume format now.
Table of Contents
Three Different Types of Resume Formats to Understand
You have a choice of three different resume formats to show off your credentials. Here's an overview of each option, and the pros and cons to explain when they work best:
The Chronological Resume Format
The chronological resume format is the one most people are familiar with, and it's the one most often used.
As the name suggests, this resume format is all about showcasing your work history in chronological order. It's organized by the dates that you worked at your previous roles with a short description of what you did at each one.
Most chronological resumes list your current role or the most recent role at the top and each previous job in descending order towards the bottom.
Pros of a chronological resume:
Straightforward style. Hiring managers have seen this format time and again. They can easily find the information they need by scanning your resume from your most recent position to your older roles without any surprises.
Organized paragraphs and visuals. Since each entry looks identical and is presented in the same format, your resume looks polished and flows methodically.
Rewards those with impeccable work history. Chronological resumes make sense if you've always been consistently employed. If you typically stay in a position for at least two years or get promoted within the same company, they show off your reliability and steadfastness.
Cons of a chronological resume:
Not exciting or modern. This tired resume format shows that you follow professional standards, but it won't catch the attention of a busy hiring manager. This potential snooze-fest may also date you.
Doesn't bode well for job-hoppers or people with large gaps in work history. If you chose to job-hop to find the right fit, or have significant gaps in your employment–such as being laid off, taking paternity or maternity leave, etc.–a chronological resume will highlight these issues. These gaps may detract from your appeal as the right candidate.
If you've always used a chronological format in the past, you should keep reading to see if another resume format might work better.
The Functional Resume Format
A functional resume is the second most common resume format. This style showcases your skills, accomplishments, and career highlights instead of only focusing on when you worked somewhere.
To create a functional resume, you'll list your most relevant abilities and achievements as they pertain to the job you're applying for first. This will take up the majority of the page. Then you'll get to your job history on a much smaller scale later.
Pros of a functional resume:
Spotlights your transferable skills. A functional resume is ideal when you want to show that you have the necessary skills and strengths to excel in the new role you're applying for. This should capture a hiring manager's attention and explain why you're qualified for the position before they notice gaps between the jobs you've held.
Draws attention to the value you'll bring a company. Leading with your best accomplishments and abilities instead of how long you've worked somewhere shows a hiring manager what they'll gain by hiring you.
Helpful for candidates with a limited or disjointed work history. If you're trying to change careers or you've had multiple roles within a short period of time, a functional resume will minimize your career history and large employment gaps by switching the focus to the skills you've picked up along the way.
Cons of functional resumes:
Tricky to pull off the first time. If you weren't in consistent positions for extended periods, you might feel tempted to exaggerate your skills to compensate. This is a giant red flag for hiring managers and must be avoided.
Before deciding if this resume format is right for you, continue reading to see what the final style entails.
A Hybrid Resume Format
As the name suggests, a hybrid resume format is a healthy mix of chronological and functional resume formats.
This option gives you the best of both worlds: it allows you to showcase the skills and accomplishments you've achieved at the top of your resume while also mentioning your chronological work history in the latter half.
Pros of a hybrid resume:
Adequately showcases your value, qualifications, and stellar career history. Your career highlights may take up the entire first page in a hybrid resume format. This is an ideal way to sell your transferable skills, whether you're changing positions or industries. Then your employment history proves you have the experience to back them up.
Cons of a hybrid resume:
May take longer to perfect. Since you're not favoring work experience or skills, you'll need to devote equal attention to both. Each half of a hybrid resume must be as strong as the other.
At this point, you may be wondering: How is a hybrid resume format different from a functional resume? And this is an excellent question.
In a functional resume, the goal is to minimize your job history while highlighting your skills first and foremost. The hope is that these accomplishments are strong enough to carry your application despite your work history.
With a hybrid resume format, however, you're not necessarily "hiding" your job history behind your abilities. You'll include it as a secondary, supporting piece of information that's just as important.
In this way, a hiring manager sees that you possess the skills and the experience necessary for the job, which will set you up favorably for an interview to discuss both.
So which resume format is right for you?
Deciding Which Resume Format to Use
From experience working with thousands of executive clients, we've found that the hybrid resume works exceptionally well because:
Hybrid resumes catch the eye of key decision-makers.
Hiring managers who are used to seeing the typical chronological format over and over again will pay attention when a hybrid resume lands on their desk. Plus, these modern templates are more visually appealing since they naturally create separate sections in the resume, making it easier to read.
Hybrid resumes provide an accurate picture of who you are as a candidate and potential employee.
They prove you have both the skills and work history to become the right fit for a position. This should impress a hiring manager enough to rank your resume higher than your competitors vying for the same role. And then they can decide whether you're worth pursuing during the interview process.
Hybrid resumes minimize, but don't hide gaps in your career.
While a chronological resume highlights your work history, some hiring managers see a functional resume as an immediate red flag that you're trying to hide jobs or unemployment gaps. A hybrid resume addresses both these issues: you won't draw too much attention or look like you're concealing anything.
We learned that job candidates are more likely to receive an invite for an interview when they use a hybrid resume format correctly.
You can see why by viewing our resume samples that showcase these points perfectly.
3 Resume Format Tips to Also Keep in Mind
There are a few other steps you can take to ensure your resume gets noticed and captures the attention of whoever reads it, such as:
Make it enticing and visually appealing. Add some white space between sections, use a mix of paragraphs and bullet points, and include visual elements (such as charts or graphs) to help improve your resume's readability. These are more appealing to the eye than straight walls of text.
Make sure your resume format reflects your brand. The chronological resume format can make you look outdated and out of touch, which could hurt your chances of landing your next role.
To add modern flair, use pops of color, logos of companies you've helped, and weave in testimonials. These will all jazz up your resume, reflect your unique style, and give someone a more accurate idea of who you are.
Taking these steps is a fantastic way to combat ageism by helping you look "younger" and more "with it" than your same-age counterparts also applying.
Link out to your website or LinkedIn profile for additional info. Rather than stuffing your resume with all your admirable accomplishments, include links to your website, professional online profiles, and publications. These entice readers to learn more about you without overwhelming them with intel immediately.
Check out more of the best resume format tips in this guide next!
Final Thoughts on Your Resume Format
Using a hybrid resume format and including the tips just mentioned will give you the best chance to stand out, impress, and secure an interview for the position(s) you've been eyeing.
If you're still not sure a hybrid resume is right for you–especially if you have gaps in your career history or you're not sure how to freshen up your resume to check all of these boxes–let our team of professional resume writers help.
We'll look over your resume, offer suggestions, and take care of the heavy lifting so you can leap out ahead of the pack.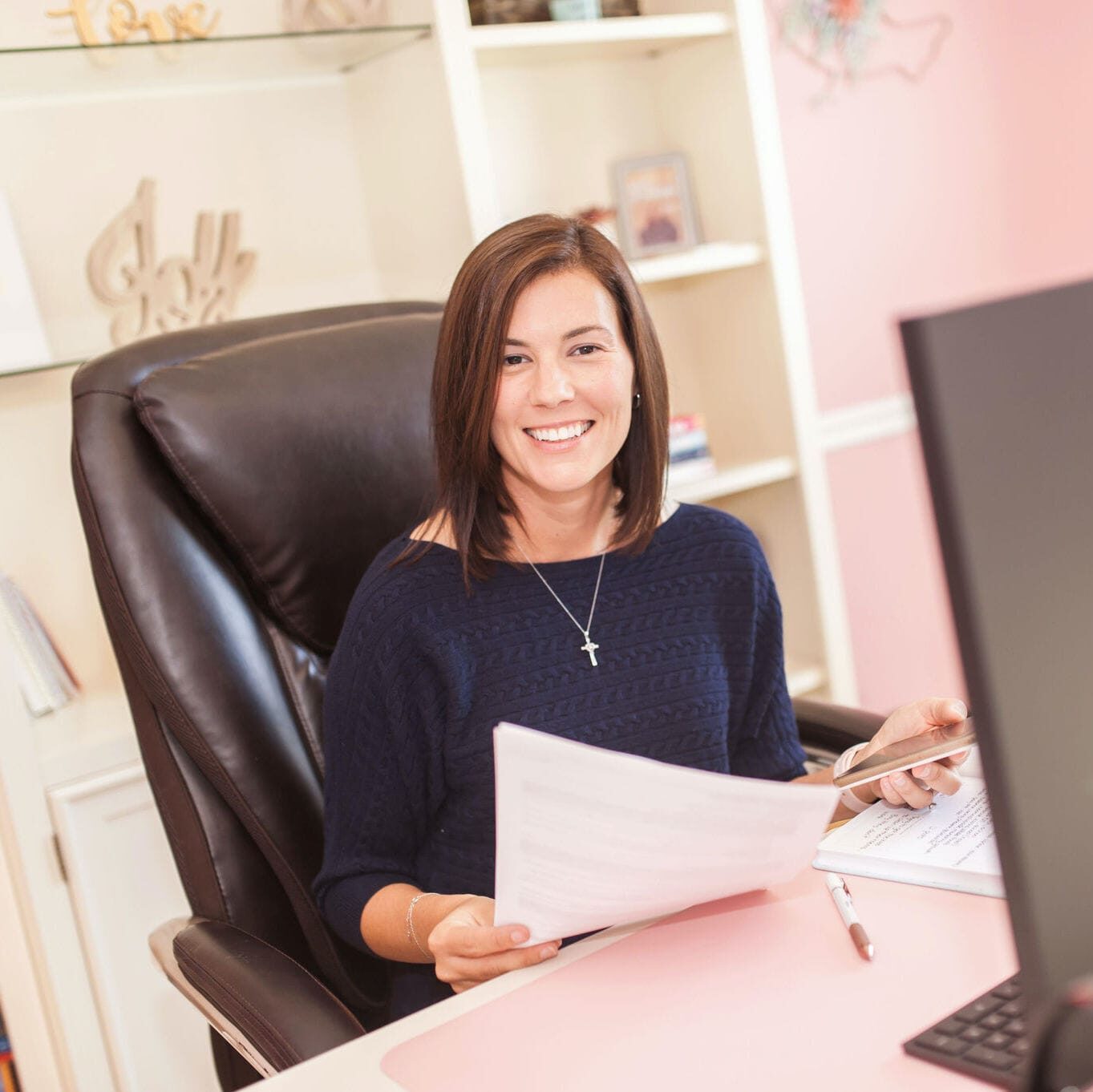 Jessica Hernandez, President, CEO & Founder of Great Resumes Fast
Hi, I'm Jessica. I started this company back in 2008 after more than a decade directing hiring practices at Fortune 500 companies.
What started as a side hustle (before that was even a word!) helping friends of friends with their resumes has now grown into a company that serves hundreds of happy clients a year. But the personal touch? I've kept that.
You might have seen me featured as a resume expert in publications like Forbes, Fast Company, and Fortune. And in 2020, I was honored to be named as a LinkedIn Top Voice of the year!
I'm so glad you're here, and I can't wait to help you find your next perfect-fit position!
Will your resume impress employers? Take this 2-minute quiz to find out.
Get your personalized plan for a resume that stands out and lands you your dream job!
Need a little help getting hiring managers to take notice? Find out what's standing between you and those magic words "You're exactly who we've been looking for!"