Should You Include a Resume Objective on Your Resume?
It's time to toss out the resume objective and replace it with a personal branding statement that helps you stand out and get noticed.
As I'll explain in this quick guide, the resume objective is outdated, overused, and focuses too much on what you want in a position instead of what you can do for the company hiring.
On the other hand, a personal branding statement can help prove you have the experience necessary for the role and shows how you'll bring value to an organization. These perks are worth their weight in gold to busy hiring managers.
So to learn more about why resume objectives are out and personal branding statements are in, I encourage you to keep reading.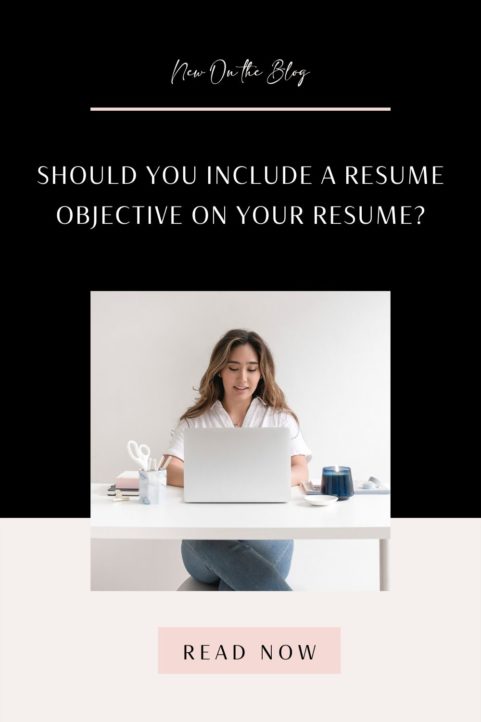 Here's a peek at everything I'll cover to answer this question:
Table of Contents
What Is a Resume Objective?
The term "resume objective" is pretty straightforward: it's a statement that lives at the top of your resume to list the specific position you're trying to obtain and your goals for landing this position.
Here are three examples of what a resume objective usually looks like:
Now, why do I consider these "bad" resume objectives?
That's not to say these candidates could have written a better version. It's because no one–not even entry-level candidates–should be using these types of one-sided statements on their resume anymore.
3 Reasons Resume Objectives Hurt, Not Help, Your Chances
If you've been writing objective statements on your resumes throughout your career, you're probably surprised to learn that you should stop this practice. So why do I encourage ditching them?
Resume Objectives Aren't Effective
This outdated trend didn't work 10 years ago, and it's even less useful today. Resume objectives are often so generic and too similar to what competing job candidates have on their resumes that they are often overlooked (and rightfully so).
These boring statements only reiterate that you're hoping to obtain the job advertised by the company. But this is obvious enough since you're clearly applying for the role.
Resume Objectives Focus on the Wrong Thing
These concentrate too much on what you want and not what you can deliver for the company hiring. So while it's great that you want to land the position, how does this benefit the company looking to hire you? The answer: it doesn't.
The reality is that employers don't want to hear about what you want–they want to know what qualifications you have and how your experience will help them.
Resume Objectives Are a Waste of Precious Real Estate
There are much better ways to let a potential employer know what position or type of employment you're seeking. This information can and should be added to your cover letter.
Ditching a resume objective frees up this critical space on your resume for strong keywords and statements describing your qualifications and value.
So rather than stating the obvious–that your goal is to land the job–you should use this important space at the top of your resume to showcase something much more powerful: your personal branding statement.
What Is a Personal Branding Statement? How Does It Differ from a Resume Objective?
The best way to describe a personal branding statement is that it's a killer one-liner that speaks about who you are and what you bring to the table in the most efficient way possible.
So the only thing a personal branding statement has in common with a resume objective is that it's one succinct line of copy displayed at the top of the first page of your resume.
But that's where the comparisons end.
As far as effectiveness, a personal branding statement blows a resume objective out of the water. While the former shows a potential employer what you can do for them and why you're the perfect candidate, the latter only reiterates what you want.
And that's not the only reason these work so well.
Why You Should Write a Personal Branding Statement Instead of a Resume Objective
Your personal branding statement is the perfect place to showcase your accomplishments and the value you'll bring to a company.
So you should use this prime space to quickly explain how your previous accomplishments have prepared you for this new role. You can also share your skill set–especially those skills that other job candidates may not have.
By doing this, you'll pique the interest of a busy hiring manager and make them want to learn more by reading the rest of your resume. And that's precisely what you need to move to the next round.
How to Create a Perfect Personal Branding Statement
Because the space at the top of your resume is so valuable and prominent:
Avoid overused, cliche phrases, such as "excellent written and verbal communication skills," "highly motivated," and "self-starter." Companies expect skills like this from candidates nowadays, so you won't stand out.
Tailor your points to each specific job. Highlight only the most relevant, impactful, and noteworthy accomplishments as they pertain to this particular position. You'll want to update your personal branding statement to reflect your strongest skills relevant to each role.
Explain how you plan to help the organization in this potential role. Detail how the concrete hard skills you possess (that other candidates don't have) make you the right person to help the company achieve its goals.
Tackle all three of these tips, and anyone reading your resume should immediately think, "I have to hire this person!"
At the very least, they'll be compelled to keep reading, which works in your favor if your resume packs a visually enticing punch.
Sometimes it's better to see a personal branding statement in action to understand what works well here.
3 Personal Branding Statement Examples
While you shouldn't copy these examples word-for-word, they can certainly show you the key ingredients of an effective personal branding statement. So use these as inspiration when writing your own:
Example #1
In this first example, our hopeful candidate uses specific keywords–such as chief software architect, start-up enterprises, and innovative data visualization. These keywords tell us more about him/her while making a strong impact.
They also mention their concrete skills/experience (with iPhone apps), and the market they're most familiar serving (young adults).
This example is probably the easiest to begin experimenting with since you can drop in your own experience using the same pattern.
Example #2
In this next example, the candidate chose to lead with their value right from the start. When a hiring manager sees someone who's been "pursued and retained by world-class organizations," they can't help but read on to discover why.
The candidate then follows this up with tangibles every company's looking for: repeated success catapulting bottom-line margins and propelling quality and service.
They also mention the size and budgets of the organizations they've helped–80 to 650 employees and $5M to $55M–to prove they have the right level of experience to manage a mid- to large-size company.
This candidate then wraps up their personal branding statement with their unique skill set: building strong teams and efficient systems, and positively impacting business start-up and growth.
So while this personal branding statement example is a bit longer, it hits on many essential points (a proven track record of success, previous experience, the value they bring, etc.), and does this exceptionally well.
Example #3
Our final example showcases a job candidate capable of wearing many hats as a human resources administrator.
He or she highlights descriptive words like "dynamic," "performance-driven," and "multidisciplinary industry expertise" instead of overused terms present on their competitor's resumes.
Their personal branding statement also describes where their experience lies–in records management, payroll, and accounts payable and receivables.
So try to use these personal branding examples as a template to mimic. Plug in your work history and experience to come up with a personal branding statement that's all your own.
Succeed here, and you'll have no trouble capturing someone's attention and encouraging them to read on to see what else your resume has to offer.
Final Thoughts on Using a Personal Branding Statement Instead of a Resume Objective
Now that you understand why a resume objective is no longer a good idea, and you know more about a personal branding statement, you're ready to start working on yours.
To do this, start with the job ad you're applying to. Review this to see what's most important to the company looking to hire for this position.
Then, try to connect the dots to show you're the right fit for this role by crafting a perfect branding statement that explains who you are, what you've accomplished, who you help, and how you plan to bring value to the organization.
This will probably take a few tries to get right, but it will be worth your time and effort in the end. A strong personal branding statement is the first step to moving out of the giant stack of applications and into the interview pile.
If you're worried that your personal branding statement isn't as impactful as it could be, or you're not sure how to create one that is, let our resume experts do the heavy lifting for you. We'll come up with a statement that helps you stand out and earn a call back for an interview. Get in touch today to learn more!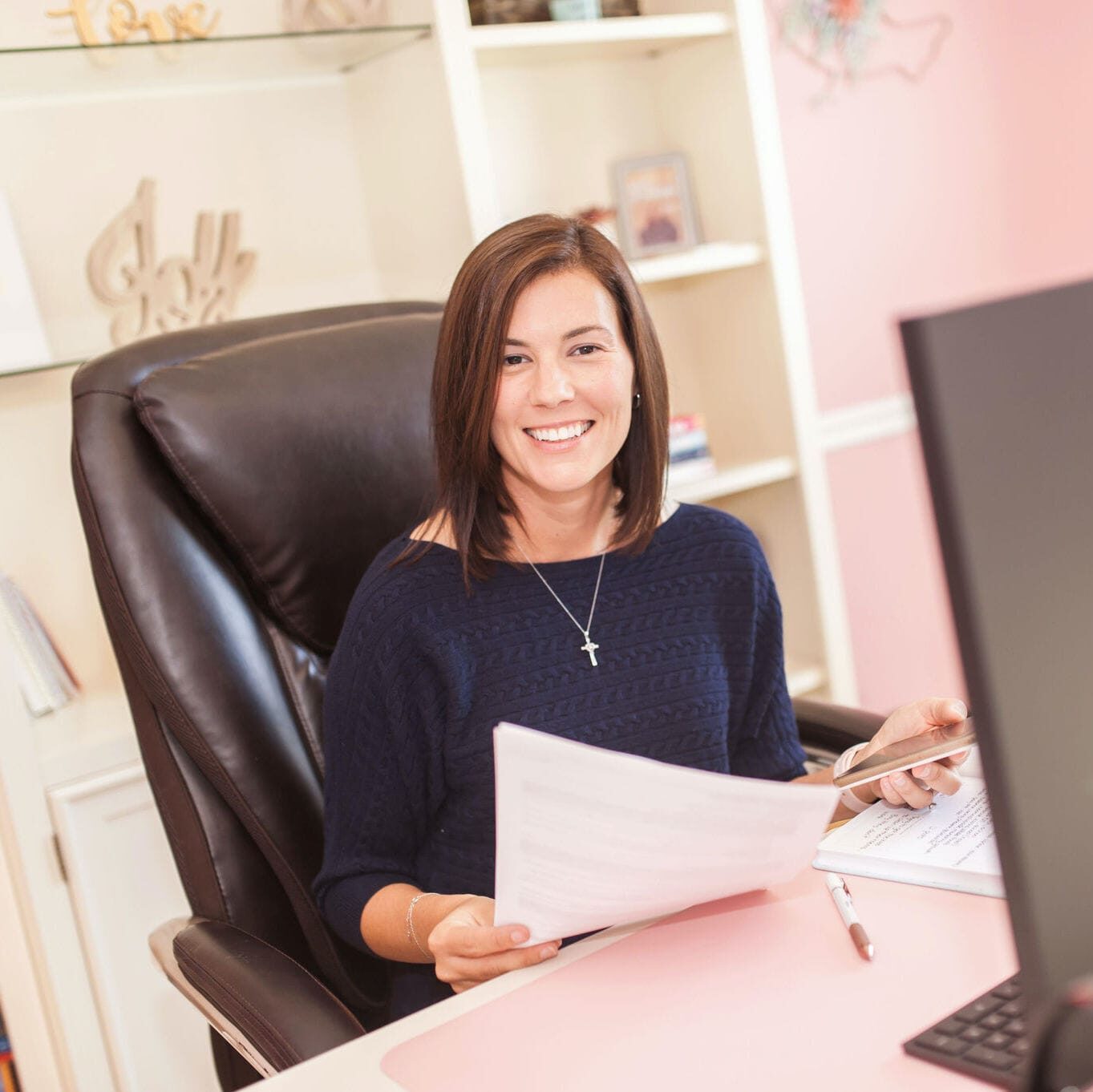 Jessica Hernandez, President, CEO & Founder of Great Resumes Fast
Hi, I'm Jessica. I started this company back in 2008 after more than a decade directing hiring practices at Fortune 500 companies.
What started as a side hustle (before that was even a word!) helping friends of friends with their resumes has now grown into a company that serves hundreds of happy clients a year. But the personal touch? I've kept that.
You might have seen me featured as a resume expert in publications like Forbes, Fast Company, and Fortune. And in 2020, I was honored to be named as a LinkedIn Top Voice of the year!
I'm so glad you're here, and I can't wait to help you find your next perfect-fit position!
Will your resume impress employers? Take this 2-minute quiz to find out.
Get your personalized plan for a resume that stands out and lands you your dream job!
Need a little help getting hiring managers to take notice? Find out what's standing between you and those magic words "You're exactly who we've been looking for!"