For many professionals, a new year brings new career goals. Are you considering a move up or transition to a new industry? Perhaps you were part of the recent wave of tech layoffs and you've found yourself in an end-of-year job search. No matter the reason, there are several ways you can prepare yourself for a 2023 job search.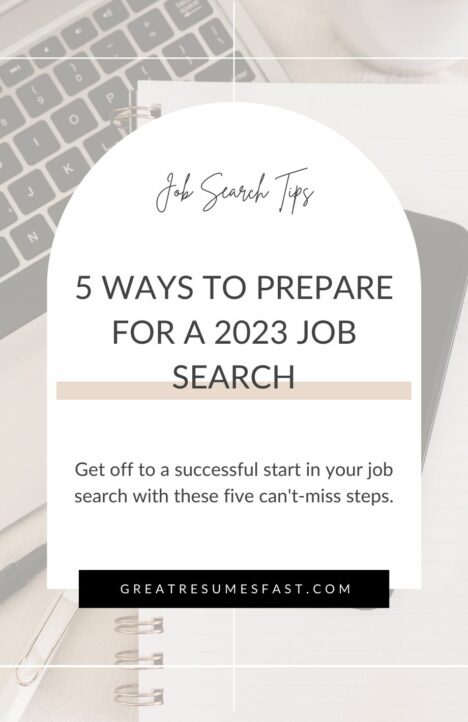 Get in touch with your network
If you haven't been keeping in touch with your network, the start of a new year is a great time to reestablish the connection. A simple question of "How were your holidays?" or a "Happy New Year!" message is an easy icebreaker for an email to someone you haven't spoken with in a while.
If you are fresh in people's minds, they are more likely to think of you if an opportunity arises in their company that matches your skills and career goals. You can mention that you are keeping an eye out for a new opportunity, but it is most important to just stay in touch with your network and not appear out of the blue only when you are asking for something. As I explain in this article, consistent networking is crucial for the continued growth of your career.
The role of weak ties in your 2023 job search
A Harvard study found that it's often our weak ties that lead to new opportunities — meaning it's probably not going to be someone you know but instead, someone they know who will lead you to your next career move.
To help facilitate those weak ties, it's a good idea to see who you're already connected to when you look at job postings on LinkedIn. One of the best-kept secrets of LinkedIn is that when you view a posting, it will often tell you if you have any connections who work at the company.
Ask for informational interviews to move your 2023 job search forward
Once you find that you have a connection, you can reach out to request an informational interview. Your goal for the interview isn't to ask for a referral. It's to ask for advice and information about the field, the contact's work/career progression, and any advice they have for you on making similar career progress.
Another way to find people for informational interviews is to look at alumni of your school and see who they work for — you might be surprised. LinkedIn reports that alumni are 3 times more likely to help you with your job search. Look for alumni in your industry/role, and reach out to them to request an informational interview.
Before wrapping up your informational interview, make sure to ask if there's anyone else in their network you should also speak to. Check in with your contacts once a week or every other week.
Assess and update your strengths
Before embarking on your 2023 job search, you should assess your strengths. They will certainly be different than when you last launched a job search. Perhaps you've taken on social media responsibilities at your new job, been promoted and now supervise a team, or have learned to prepare new types of reports that you never had to do in the past.
Social media skills translate to strengthened marketing and digital strengths; supervisory responsibilities mean new management and leadership skills; and any new kind of report or presentation means new strengths in data analysis and (possibly) new software skills.
Think about what you've taken on in the last few years, write it down, and then write down what you've learned from each new responsibility. You'll probably find that your skills and strengths have grown more than you realized and that you have new skills that will be particularly beneficial in the modern workplace for 2023.
Give skills prominence on your resume
When you're updating your resume and LinkedIn, make sure that the most important skills to your target role are front and center. I call them high-priority skills, and I recommend finding the top three that matter the most to your target role and putting them at the top of your resume underneath your position title as well as in your LinkedIn headline. This communicates quickly to the hiring manager that you possess the required skills for the job. Don't make them hunt for the skills. By sharing them upfront, you're eliminating any confusion and making yourself more visible to recruiters on LinkedIn.
Use and update your LinkedIn profile
I can't think of one online site more important to your 2023 job search than LinkedIn. If you're not sure how to really make the most of all the tools, features, and resources LinkedIn offers for your job search (and there are over 25!), I recommend checking out the course LinkedIn Unlocked. It covers everything you need to attract attention from recruiters and get great offers. Using just one of the strategies in the course can change your job search completely. It's only open twice a year and sells out quickly, so be sure to join the waitlist so you'll be the first to know when it reopens.
If you don't have a LinkedIn profile, you need to make one. If you do have one, you need to make sure it is updated for 2023 to reflect your current experience and skill level. Just as you would do with your resume, you should also make your LinkedIn profile aligned to your ideal position.
Use it to connect with your network, add connections that you have made since you last used your profile, and research the industry/positions that you have your eye on for 2023.
Pull up the company pages for your target employers and see what they are posting. Interact with their content and engage with their employee trending content. The reason we do this is because it spotlights your application when you apply to a job at that company. The recruiter will see that you've engaged with the company and are more likely to respond to their message.
Another tip is to set your LinkedIn profile to reflect that you are currently looking for work. Recruiters will be able to find you more easily, opening up more opportunities for you.
Update your resume
It probably seems obvious to say that you should update your resume, but there might be aspects of it that you haven't considered updating. After you've updated the dates and titles of your most recent job, take a look at:
● Strengths/Skills
● Accomplishments
● References
As I mentioned above, you should assess your strengths and skills as you prepare for your 2023 job search. Update your resume with what you've learned and improved upon, and your resume will be a better fit for the jobs you apply to.
In this example, you see how this job seeker listed out his strengths to both directly address the job he is applying for and also address areas of strength for which employers are looking in 2023. He lists specifics like CORE Development, which is important to his industry but also notes his strength in leading multicultural, cross-functional teams.
Along with updating your strengths, you also need to update your accomplishments. Perhaps some of your biggest accomplishments came in earlier jobs, but you need to include at least a couple from your current position to show your continued growth and continued contribution to the companies you've worked for.
Modernize your resume
Modernizing your resume is different from updating your resume. Modernizing it means your resume is ready for the digital world in which we live. You need to make sure it's AI-friendly as well as formatted to appeal to shorter attention spans, fitting in with the graphics-heavy world in which we live.
Many employers now use applicant tracking systems (ATS) to screen out resumes. You need to make sure your resume doesn't get blocked by ATS before it hits a human's desk. In 2023, this is a real concern for job searchers. Be prepared ahead of time, and know how to optimize your resume for ATS.
When I spoke with Arran Stewart, co-founder and chief visionary officer (CVO) of Job.com, he explained that ATS systems do use natural language. What does this mean for you? It means that you need to be very descriptive in writing your resume — name the companies you've worked for and the prominent clients you've served, and also include industry- and job-specific words throughout your resume. The ATS will flag the relevant words and keep your resume moving through the system while it discards other resumes that don't seem to have any relevant experience or connection to the industry.
Other tips for ATS include:
● Be specific with your dates — AI systems evaluate staying power.
● Pare down your skill set to what you are best at or what is most relevant to the industry.
● Keep your resume to the experience and skills that are relevant to the job for which you're applying.
The final thing to remember is that a human will still, at some point, be looking at your resume. So, keep it readable — use proper grammar, and don't overload it with buzzwords just to push it through ATS. It might get through ATS, but a human is just going to throw it away.
For more from my interview with Arran Stewart, as well as more detail on the use of ATS in recruitment and how you can optimize your resume to get through the system, check out my recent article Artificial Intelligence in Recruiting.
As for modernizing your resume's format for 2023, I recommend that you think about how websites are set up to optimize how people read them and gain information. If you look at modern resumes (some examples are available here), you'll see that there are several ways to offset and emphasize information while maintaining a neat, sleek, and modern look.
Some ideas for modernizing your resume format for 2023 include:
● Add a graphic — use shapes like arrows with text embedded inside them to denote forward motion or upward growth.
● Use bordered or color-filled text boxes within a section to emphasize specific information, such as particularly successful projects or impressive clients.
● Play around with fonts. This doesn't mean to use Comic Sans or a complicated script, but you can use different fonts to convey different ideas. If you're applying for a marketing job, you might use a font that's a bit more casual or creative than someone who is applying for an investment banking position.
● Include a graph to demonstrate sales growth or efficiency improvements due to your work.
Need more help improving your resume? Download this free executive resume template. It includes content prompts so you never have to guess what information goes where. Plus, you'll receive 10 emails with detailed advice for writing each section of your resume.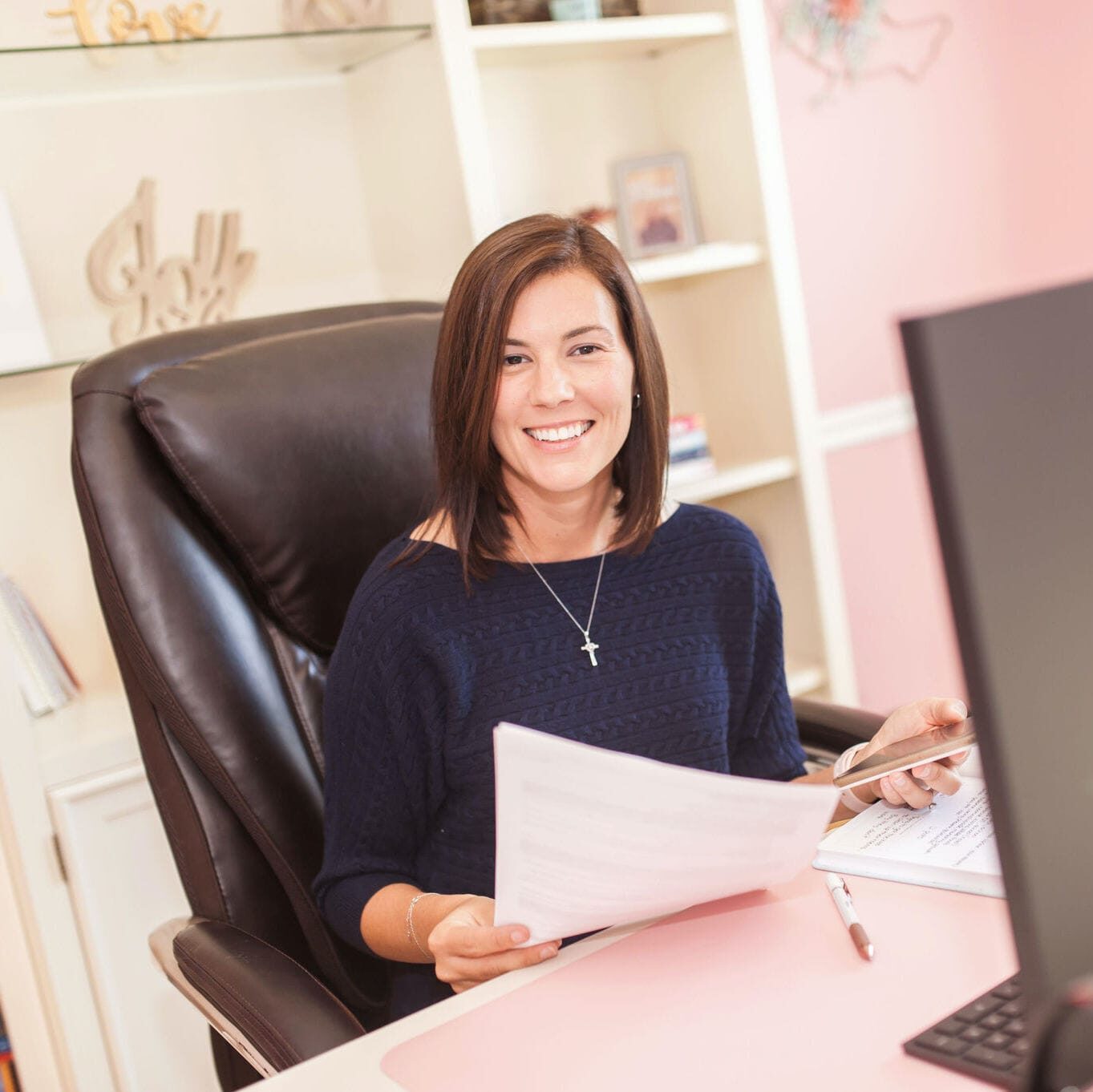 Jessica Hernandez, President, CEO & Founder of Great Resumes Fast
Hi, I'm Jessica. I started this company back in 2008 after more than a decade directing hiring practices at Fortune 500 companies.
What started as a side hustle (before that was even a word!) helping friends of friends with their resumes has now grown into a company that serves hundreds of happy clients a year. But the personal touch? I've kept that.
You might have seen me featured as a resume expert in publications like Forbes, Fast Company, and Fortune. And in 2020, I was honored to be named as a LinkedIn Top Voice of the year!
I'm so glad you're here, and I can't wait to help you find your next perfect-fit position!
Will your resume impress employers? Take this 2-minute quiz to find out.
Get your personalized plan for a resume that stands out and lands you your dream job!
Need a little help getting hiring managers to take notice? Find out what's standing between you and those magic words "You're exactly who we've been looking for!"