How LinkedIn's Newest Job Search Tool Open Candidates Can Help Your Job Search
I advise my clients that there's no one sure-fire method for landing your dream job. To get the best results from any career search, you have to employ a variety of methods and tools. LinkedIn® is one of the many applications you can use to your benefit while job hunting … and now it's even better. Recently, LinkedIn® launched a new tool for tapping into the job market for those interested in fresh career opportunities without letting their current employer find out about their wandering eye.
 Open Candidates
The free program, called Open Candidates, is a new feature that allows you to signal to recruiters on LinkedIn that you are job searching while hiding the signal from your current employer. Even better, the private signal allows you to specify the career roles and types of companies you are interested in. This potentially exposes your profile to hundreds of thousands of recruiters who search for professional talent through LinkedIn.
 How to Use Open Candidates
In order to use Open Candidates, you need to have a LinkedIn profile. Once you have a profile, the feature is easy to use. Simply go to your home page and open the "Jobs" tab at the top of the page. Once there, click on the "Preferences" tab and the window will appear where you can turn "On" the Open Candidates feature. In this window, you will need to fill out a quick batch of questions about the types of jobs and opportunities you are interested in, directing your search to match you with the right recruiters. The LinkedIn Official Blog has created a quick tutorial on how to use Open Candidates.
 How It Works
Once you have allowed your information to be shared, the feature will signal to recruiters that you are an open candidate. Potentially one of the best benefits of the new program, besides expanding your job search, is that your Open Candidates information is hidden from recruiters at your company as well as affiliated companies, so you don't have to worry about your current employer finding out that you are job hunting. There is a caveat to this, however, so be sure to see "The Downside to Open Candidates" below.
 Other Cool Tools on LinkedIn
There are more than six million jobs posted on LinkedIn that you can search through for your next career move. To make it easier to find what you are looking for, LinkedIn has also launched Career Pages to allow you to learn about the culture at companies you may be interested in. Another cool tool offered by LinkedIn is "Meet the Team." This feature lets you take a look at potential future colleagues at open jobs that catch your eye. One of the other benefits offered by LinkedIn is that you can locate companies where you already have a connection in common, which can aid with internal networking, positive referrals, and helpful references.
 LinkedIn Learning
This is a platform for acquiring new skills or just freshening up your existing skill set for the job you want. There is a wide variety of free courses from which you may choose on LinkedIn Learning, ranging from learning "How to Write a Press Release" to "WordPress Essential Training." You can even take a course on "Making Recruiters Come to You." By expanding your skills and sharpening the ones you already possess, you're making yourself that much more marketable and appealing to recruiters.
 Where Is It Available?
Open Candidates is currently available in the Unites States, the United Kingdom, Canada, and Australia, but LinkedIn intends to roll the program out globally in the near future. The new feature is usable on both desktop and mobile devices.
Getting the Most Out of Open Candidates
First impressions are important, so before you turn on your signal, I encourage you to take the time to review your LinkedIn profile. Make sure each portion is up to date since that's what recruiters will look at first. Be prepared to think about career types you are interested in, geographic locations you're searching, and a potential start date before you turn on your signal. You also need to consider ahead of time the size of the company you would like to work for.
The Downside to Open Candidates
According to a recent blog by Irina Shamaeva, "A Close Look at 'Open to New Opportunities", there are two major flaws with the Open Candidates feature. The first is that the signal that you are available for new opportunities is sent only to LinkedIn Recruiter product subscribers. This subscription carries a hefty price tag, which rules out many smaller companies and recruiting agencies who can't afford it. That means many potential employers will never know you're job searching using this method, so be sure not to put all of your eggs into this one basket.
The second issue that could become problematic is that while your company recruiters won't see your signal directly, companies in close partnership may. For example, divisions of your current company registered as separate organizations and third-party recruiters could still find out that you're job hunting. Furthermore, people from different companies who are friends could ask one another to search for people if they want to know who is looking around for potential moves. Even if your employer doesn't have their own subscription through LinkedIn, they can ask someone with one to look for them. If you are the least bit concerned about your current employer finding out about your eyeballing other employment options, this may not be a good fit for you.
A New Tool to Use
LinkedIn is a great use of social media for expanding your career options and networking with others in your career field. When it comes to your job search, I encourage you to use every tool available at your disposal, including the Open Candidates feature of LinkedIn. The benefits of this free tool far outweigh any potential risk that your current employer may discover that you are looking for novel career opportunities, though you should not consider this as your main route for reaching out to potential employers. Take a few minutes to freshen up your LinkedIn profile today and turn on your Open Candidates signal so recruiters can start finding the talent that is you.
I love to connect and network. Feel free to send me an invite on LinkedIn here.
You can also find me at Great Resumes Fast, where I help busy job seekers create interviewing-winning resumes, shorten their job searches, and increase their earning potential.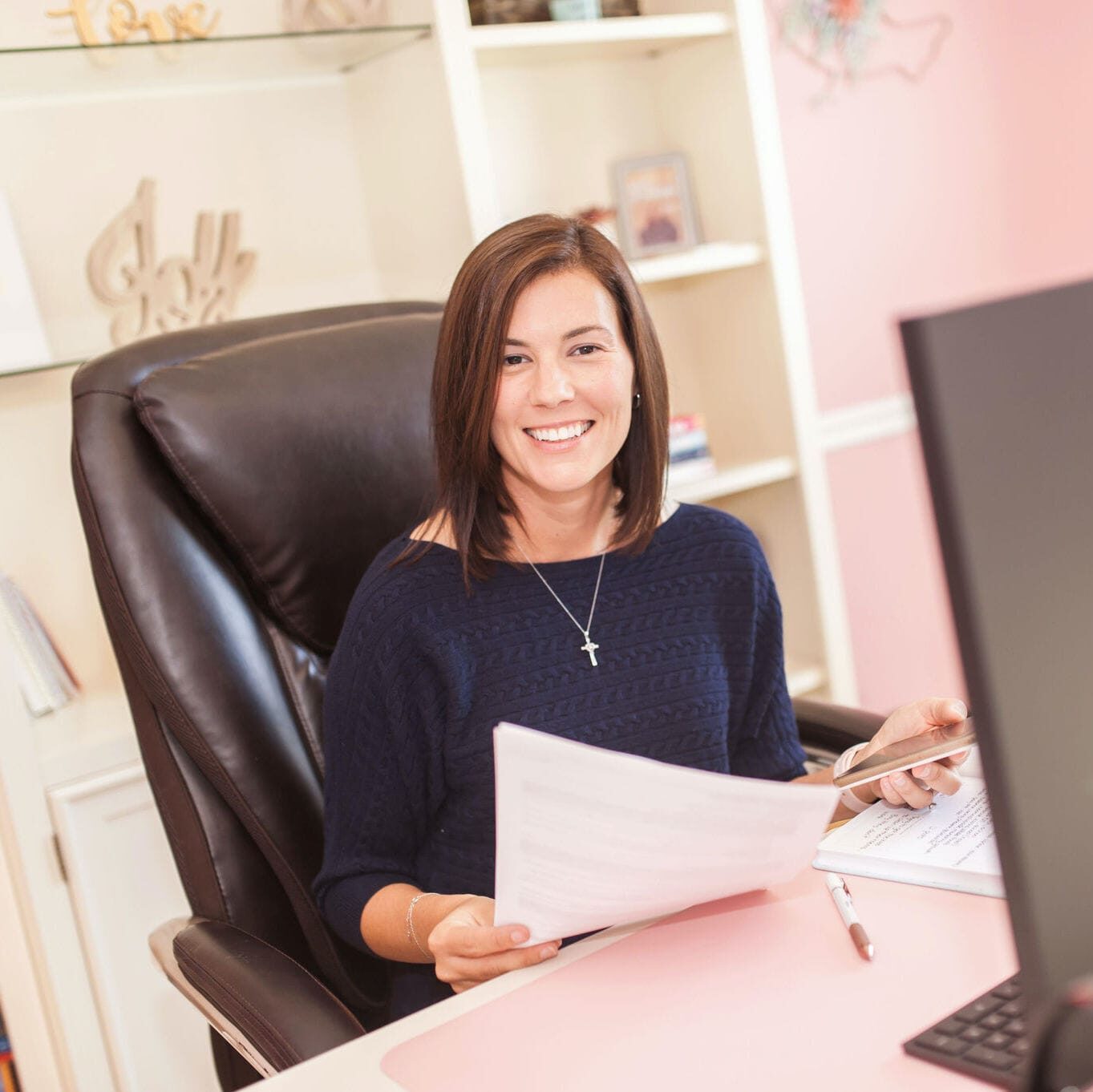 Jessica Hernandez, President, CEO & Founder of Great Resumes Fast
Hi, I'm Jessica. I started this company back in 2008 after more than a decade directing hiring practices at Fortune 500 companies.
What started as a side hustle (before that was even a word!) helping friends of friends with their resumes has now grown into a company that serves hundreds of happy clients a year. But the personal touch? I've kept that.
You might have seen me featured as a resume expert in publications like Forbes, Fast Company, and Fortune. And in 2020, I was honored to be named as a LinkedIn Top Voice of the year!
I'm so glad you're here, and I can't wait to help you find your next perfect-fit position!
Will your resume impress employers? Take this 2-minute quiz to find out.
Get your personalized plan for a resume that stands out and lands you your dream job!
Need a little help getting hiring managers to take notice? Find out what's standing between you and those magic words "You're exactly who we've been looking for!"