Why Your LinkedIn Profile Shouldn't Mirror Your Resume and How to Maximize the Differences
Why Your LinkedIn Profile Shouldn't Mirror Your Resume and How to Maximize the Differences
Concerned clients often share with me their belief that their resume and LinkedIn profile have to mirror each other or an employer may assume they're not being truthful on their resume. I assure them that nothing could be further from the truth—that employers are actually going to LinkedIn after they read your resume for the purpose of finding out MORE about you. They don't want to see what they've already seen on your resume; they want to know more. This is a great opportunity to capitalize on your job search! You have the opportunity to share even more about your personal brand, control your strategic marketing message, and give them a powerfully branded portfolio of your career story.
Here are 5 ways that your LinkedIn profile can differ from your resume (and it should)!
You Can Have a Conversation
Your LinkedIn profile can be a conversation between you and the reader—where the person reading your profile is engaged and interested. Keep in mind that you're writing your profile with a particular target/audience in mind, and this will determine who you're speaking to when you write.
A great LinkedIn profile summary written in a conversational/storytelling style will capture interest immediately and build connection and trust with the reader. It will use real, conversational language—not fluff, sales speak, or gimmicky content. You want to share about who you are, what you do, and some of your journey.
You Can Share More
One of the many wonderful facets of LinkedIn is that you have the opportunity to share more on your profile than you do on your resume. Although your resume should be targeted to a specific position, company, and/or industry, you have much more flexibility on your LinkedIn profile. You can dive into your career journey and share about what brought you to where you are now.
On my LinkedIn profile I discuss—in first-person language—why I started my company, the heart of my business, and what I and my dedicated staff do and what we believe in. It really resonates with people. When I switched over from a "resume-style" LinkedIn profile to a more personal, "portfolio-style" LinkedIn profile I saw a tremendous increase in potential clients reaching out to me—as well as in the number of connections I was making with my target audience.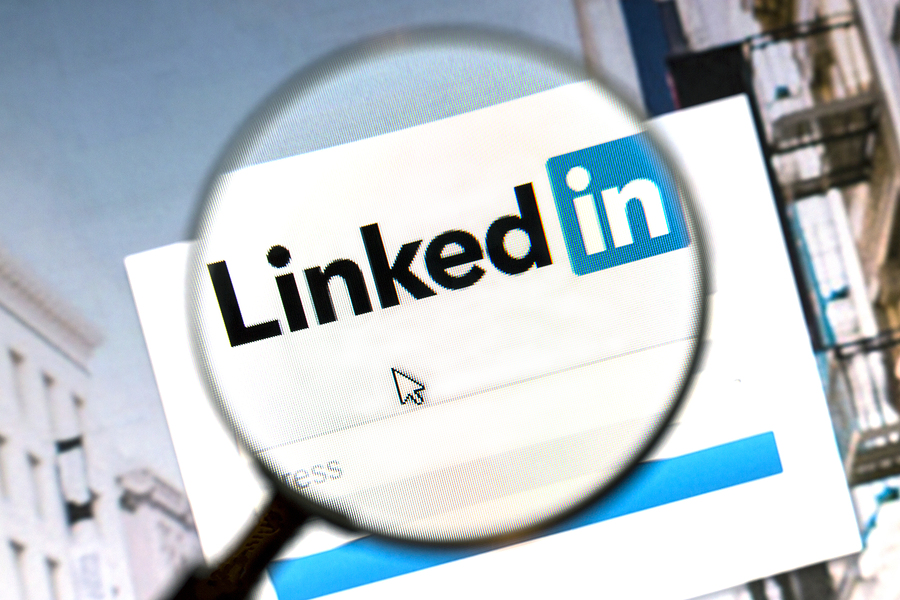 You Can Engage
Let's face it… we're all human—and humans love a good story. Don't believe me? Just look at the Star Wars franchise and all the fascination over the latest release in December 2015. Even neuroscience says we love stories. Our minds are incredibly attracted to and engaged by a good story. Here's a great article that supports my point about why storytelling is so powerful. This article is written from the point of view of ads, and branding in ads, but the implications can easily cross over. If you love a good story, then you love a good story. I particularly like the point in the article that concerns itself with how important storytelling is to your actual brand. It has to be believable—and it will affect the way people will think about you. The more engaged they are in your story the more willingly they act! Isn't that great inspiration?
I feel like I need to do a little convincing here because I know how we all get stuck in one way of doing something; and a dramatic change can make us nervous, but consider the impact that this can have on your networking, job search, and your career.
You Can Educate
While you're sharing that great story about your journey you're also educating your target audience. You're including important information—like your successes and accomplishments along the way, what motivates you, how you've met the need of past companies/employers, and how you're poised to meet the bleeding needs of your next great position.
You Can Interact and Direct
A portfolio-style profile that uses brand storytelling is also a great way to interact with your audience and your network. I can't tell you how many people have reached out to me because one line in my profile really resonated with them—whether it was my 2016 Best Resume Writer award or that I share that my company is a Golden Rule company and we strive to treat our clients the way we would want to be treated. The point is that the story I tell and the information I share are presented in a way that encourages my audience to interact with me when they read something that really resonates with them.
Another great benefit of using this method of LinkedIn profile writing is that you can direct your audience. You can grab their attention, get them to focus on what you want them to know, and share information that you otherwise couldn't elaborate on in your resume but that actually plays an integral part of your personal brand—who you are, why you do what you do, and why you're so darn great at it.
If you take anything away from this article I hope it's that I've convinced you that your LinkedIn profile does NOT have to be an exact copy of your resume—and that there's so much potential to do more.
So What's Your Takeaway?
What one thing are you going to do to change your LinkedIn profile so that it reflects more of a branded, portfolio-style account of your career story?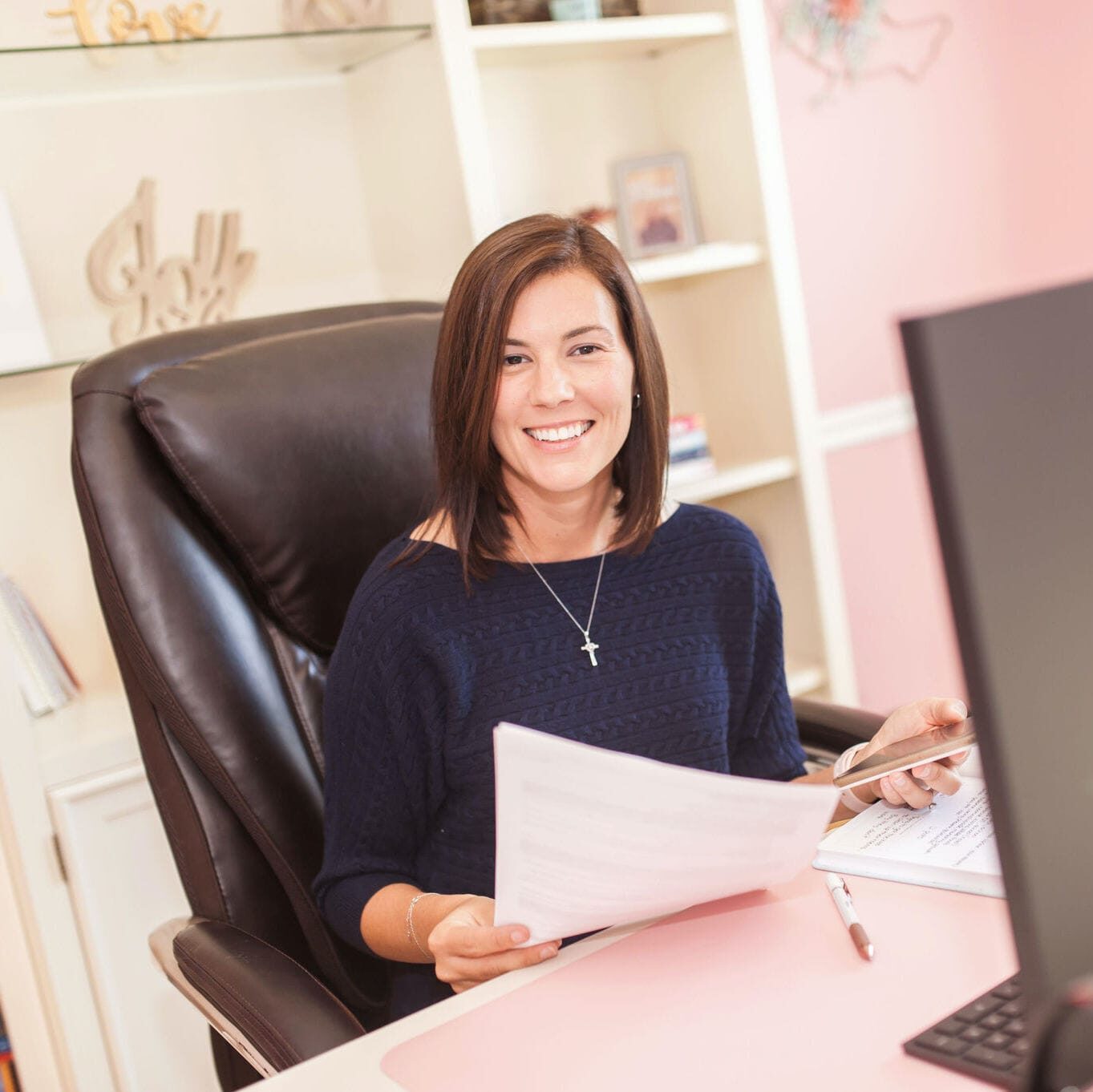 Jessica Hernandez, President, CEO & Founder of Great Resumes Fast
Hi, I'm Jessica. I started this company back in 2008 after more than a decade directing hiring practices at Fortune 500 companies.
What started as a side hustle (before that was even a word!) helping friends of friends with their resumes has now grown into a company that serves hundreds of happy clients a year. But the personal touch? I've kept that.
You might have seen me featured as a resume expert in publications like Forbes, Fast Company, and Fortune. And in 2020, I was honored to be named as a LinkedIn Top Voice of the year!
I'm so glad you're here, and I can't wait to help you find your next perfect-fit position!
Will your resume impress employers? Take this 2-minute quiz to find out.
Get your personalized plan for a resume that stands out and lands you your dream job!
Need a little help getting hiring managers to take notice? Find out what's standing between you and those magic words "You're exactly who we've been looking for!"