So much of the job search process is outside of your control—whether your application is rejected, whether you receive a response, if you get the interview or an offer.
It can be easy to view a job search as something that you can only react to instead of a circumstance that you can control. But if you want to be effective in your job search and see better results, then you'll need to take control of your job search.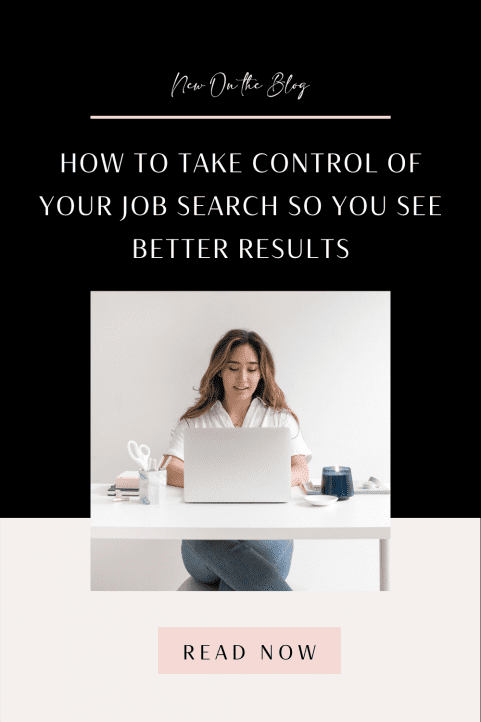 How exactly do you do that, though?
By being proactive and intentional in your search.

Reactive job seekers are focused on things they can't control (non-responses from applications, the complicated hiring process). Proactive job seekers are focused on things within their control (outreach, networking, informational meetings).

Here's the good news! You have more control over your job search than you probably ever realized.
In this article, I'm sharing with you the benefits of being proactive in your job search. But also, the specific activities that you can engage in to take more control over your job search.
First, we'll dive into why it's important to be proactive and intentional in your search.
Next, we'll cover:
Finding and connecting with hiring managers
Reaching out to your "wish list" employers
Daily proactive activities to gain more traction in your search.
Let's jump in!
The Benefits of Being Proactive
I'm a number person. So, let me start by sharing a few eye-opening stats with you:
Less than 1% of candidates who apply for jobs through job boards and career sites are offered the position. (Jobvite 2019 Recruiting Benchmark Report)
The most effective way to apply for jobs is directly to the hiring manager. Out of all candidates who apply this way, a staggering 19% lands the job. (Jobvite 2019 Recruiting Benchmark Report)
If you're not convinced that the numbers are against you when using job boards but for you when contacting the hiring manager directly, let me add one more persuasive piece of data to the mix:
Only 0.14% of candidates try to submit their resumes directly to the internal hiring manager.
So not only is it the most effective way to find a job, it's also the method that your competition isn't using.
Great ROI + No Competition = COMPETITIVE ADVANTAGE (Translation: more interviews + offers).
Have I convinced you yet?
I'm convinced!
When you are proactive in your search, you can see your progress and that progress helps to keep you motivated and resilient when the inevitable rejections come as part of the process.
If you're only applying to jobs online, and less than 12% of job board applications actually receive interviews, it can be really easy to start feeling the pangs of rejection or the thoughts of "settling" for something less than you wanted creeping in.
For your future career progression and current mental health, I encourage you to engage in proactive job search strategies.
When you reach out to connect with hiring managers, you're increasing the chances that you're going to get interviews.
When you network and get a referral, you're doubling your chances for an interview and increasing the likelihood that you'll get hired by 40%.
All this data and encouragement to say – take these proactive strategies seriously.
I know it's hard to fight the notion that using job boards feels productive.
I get that it feels like you're accomplishing something when you can say that you applied for x number of jobs today.
But the ROI on each of those applications is so minimal, AND if you didn't take the time to customize your resume and cover letter that you sent with that application, you've virtually guaranteed you'll be rejected. (In case you're looking for data to back that up, 61% of recruiters will reject a resume not customized to the role).
Finding and Connecting with Hiring Managers
The very first step is to find the hiring manager at the company you're interested in.
In a small company, this could be the owner or the person directly below the owner who reports to them. You can check the company's website and the About Us page to see if you can obtain this person's contact information.
At larger companies, this may be someone with "hiring manager" or "HR specialist" in their title. If you see a position you'd be an excellent fit for, it may even be beneficial to find the direct supervisor that you'd be working under. They may ultimately have the final say in your hiring. So when you google the company, see if you can find the department you're interested in and the person who manages it. You may also be able to find hiring managers on social media sites like LinkedIn and possibly Twitter. Search by job title and company to see what comes up.
Don't forget to see if you have any connections in common within your own personal network on social media and through professional associations. You may be able to find someone who can introduce you to this person, or at least give you their information, such as a name and an email address.
If you're not finding contact information for hiring managers online, but you can see their colleagues' information, you may be able to uncover how the company's email addresses are set up. So you may see email addresses in the following formats:
1. FirstName.LastName@companyname.com
2. FirstInitial_LastName@companyname.com
3. LastNameFirstName@companyname.com
Once you know the name of the person you're trying to reach, you can try these different email variations to see if you can get ahold of them.
If a search of their website isn't working, try a Google search. Here are some options:
Company name + hiring manager
Company name + talent acquisition
Company name + recruiter
Another great option for finding the hiring manager's contact information is using LinkedIn.
You can do a people search using the same terms as the Google search. Or, you can do a company search.
I also recommend going to the company page on LinkedIn. You can click on the "People" tab and it will show you connections you know who work for that company. On some company pages you can even see the jobs they have posted on LinkedIn and anyone you're connected to that works there already. On certain jobs LinkedIn has a "request a referral" connection. This makes it easy for you to request a referral from your connection to be introduced to the hiring manager or referred in for the job.
Use these tools! They will make your job search much more effective.
Once you find the person you're looking to reach:
1. Interact with them on social media. Especially LinkedIn.
See if you can connect with this person on social media. Follow their accounts, like their posts, and leave a comment on a recent blog post they've written.
Find them on Twitter too. Many hiring managers will share openings on Twitter.
2. Add them to your professional network.
Reach out directly and send a friendly introduction message or find a common connection who can introduce you two.
3. Connect on specialized directories.
You may find this person on industry directories or through a professional network you have in common. This also establishes a shared bond.
4. Introduce yourself at networking events or conferences—and follow up.
How many times have you met a hiring manager at one of these events when you weren't looking for a new job? Always add these new connections to your network when you meet them, and keep in touch in case new opportunities pop up unexpectedly.
Reaching Out to Your Employer Wish List
Do you have a dream employer list? You know the top few companies that you wish you could work for? How many companies are on your list?
I'm willing to bet your list doesn't include 30-40 potential employers. And if it does, skip this section and move on to the next one.
Another great way to be active in your job search is to create a wish list of companies that represent a good match for you.
Things to consider when creating your list are culture, values, mission, growth goals, opportunities for advancement, size, location, commute, etc.
Create a list of your top 30-40 companies and search through your network to see if you're already connected with someone from those companies. If not, start sending requests to connect, start following thought leaders, follow the company page, see who is a 2nd– or 3rd-degree connection and send an invitation.
You want to start taking steps to build and strengthen your network by increasing the number of connections you have at those companies.
The next step after connecting on LinkedIn is to engage with the company page and their status updates (like their posts, share them, and comment on them). The company will start recognizing your name and so will employees of the company who are following the company page.
Then, reach out to your connections and start a conversation. Pay them a genuine compliment, request information, advice, or guidance. Build up to requesting an informational meeting for coffee or via Zoom.
Send emails or LinkedIn messages to connections who've posted a job on LinkedIn. For instance, some jobs include a link to the profile of the person who posted the opening. If so, take the opportunity to reach out to them to express your interest.
Follow the steps for finding and connecting with the hiring manager once you've made contact with the decision-maker.
Daily Proactive Activities to Gain More Traction in Your Job Search
It doesn't take hours a day to touch base with your network or conduct research on your target company. Small daily actions add up towards major progress.
We tend to feel productive when we're applying to jobs because we can quantify those efforts, but many times it's the networking efforts that are harder to quantify but lead to more results.
The more you engage with your connections on LinkedIn, the more they will see your name and become familiar with your personal brand. I recommend commenting often as consistency is a pillar of personal branding.
Here are some tasks you can do if you only have five minutes:
Like three LinkedIn posts
Check a recruiters Twitter feed and engage with their tweet.
Send a thank-you email.
Comment on a company's Facebook post, a hiring manager's Facebook post, or a group post.
Send a connection request on LinkedIn.
Here are some tasks you can do if you have 10 minutes:
Email a network contact.
Write a LinkedIn status update.
Research a target company.
Introduce yourself to someone.
Find employees from one of your target companies on LinkedIn.
Have a little more time? Here are some 30-minute activities that you can do:
Write a LinkedIn article.
Comment on 10 posts on LinkedIn. Focus your efforts on those who are active on LinkedIn or in your industry, or a hiring manager at a company you're targeting.
Write a networking email.
Follow up with a network contact.
Follow up on an application.
Follow up on an interview.
I've purposefully made some of these activities quantifiable so that you can create a to-do list and check them off.
If you invest your time into finding and connecting with hiring managers, reaching out to employers on your wish list, and engaging in proactive job search activities daily, you'll feel more in control of your search and less like you're at the mercy of applicant tracking systems and a broken hiring process. You'll also start getting more responses and interviews.
Need help getting your resume, cover letter, and LinkedIn profile ready for hiring managers to review? Let our executive resume writers uncover what makes you the only one for the job. Schedule a free resume strategy session here.
You may also want to check out this one on Why Being a Proactive Job Seeker is the Key to Your Next Career.
If you are looking to maintain a positive attitude throughout your search, here are 3 Great Activities to Keep Your Job Search Moving – And They're Not Job Search Related!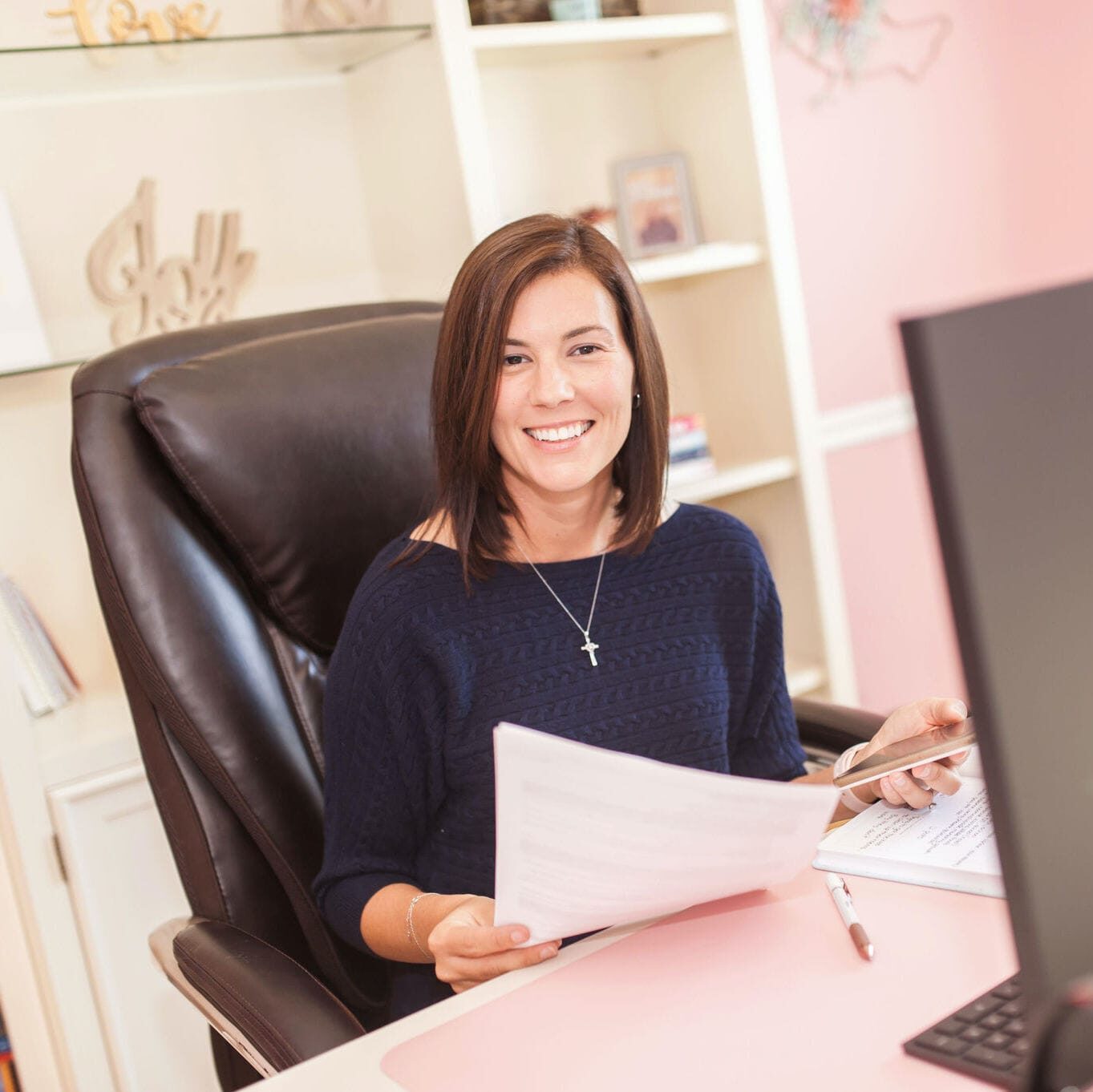 Jessica Hernandez, President, CEO & Founder of Great Resumes Fast
Hi, I'm Jessica. I started this company back in 2008 after more than a decade directing hiring practices at Fortune 500 companies.
What started as a side hustle (before that was even a word!) helping friends of friends with their resumes has now grown into a company that serves hundreds of happy clients a year. But the personal touch? I've kept that.
You might have seen me featured as a resume expert in publications like Forbes, Fast Company, and Fortune. And in 2020, I was honored to be named as a LinkedIn Top Voice of the year!
I'm so glad you're here, and I can't wait to help you find your next perfect-fit position!
Will your resume impress employers? Take this 2-minute quiz to find out.
Get your personalized plan for a resume that stands out and lands you your dream job!
Need a little help getting hiring managers to take notice? Find out what's standing between you and those magic words "You're exactly who we've been looking for!"