10 great questions you need to address so you can get hired. We think these tips are right on target and are happy to share with our readers what Christina has to say. Christina Archer is a career agent, expert resume writer, entrepreneur, and author.
Every candidate in the job market must be dedicated to out-performing their competition. With record number of applicants per opening, job seekers must tighten their interviewing skills, and give the employer what they need. This poses the question: What are companies looking for in their next hire? Remember, a candidate may need a job to pay their bills, but an employer is in need of quality help. Job seekers must recognize and articulate their value to the hiring manager, or risk receiving the turn-down letter. Here are the top ten questions every individual can answer, to illustrate their value, and ultimately, get hired by any company they interview with.
1.How are you going to make money for the employer? It goes without saying, this is the number one reason any candidate will get hired. A hiring manager has void in their department, and every day that job goes unfilled, they are unequipped to manage their work flow. Speak from the heart during the interview, and describe how you increased the bottom line for previous employers. Have a specific example or two, and don't be afraid to spend time addressing this issue.
2.Can save the company money? Depending on the position applied for, a job seeker may not be in a revenue generating department. As the old saying goes, "a penny saved is a penny earned." When an applicant can articulate ways in which they saved their former company money, and can apply those processes to the new organization, they are attractive to the hiring authority. Be prepared to address this concern, and utilize examples from past work experiences.
3.How will you save the new employer time? Time is money. When a job seeker can effectively discuss how their presence will create a savings for the company, they land the position. Do you work quickly? Have you received performance awards? Have you suggested new processes to former employers that have been adopted company wide? There are many ways to show a recruiter how you can save the company time. Practice answers in advance of the interview.
4.Can you make the work easier? Many companies have outdated procedures and processes. A candidate who brings fresh ideas and perspectives to the interview will be a step above their competition, and likely be hired. Applicants should take the time to research the company and position before the interview. Find out about their challenges, and problems. Come to the interview ready to give solutions.
5.Are you able to solve a specific problem? Employers love to speak with candidates who think "out of the box." When they come across an applicant who has done their due diligence, understands the inner workings of their company, and projects themselves as ready to join the team now, they want to hire them. One sure-fire way of getting the job is to offer solutions to an on-going problem the company faces. Items that are routinely problematic for organizations are customer service, website functionality, inventory control, etc.
6.What can you contribute to build relationships, brand, and image with customers, vendors, and the public? A quality employee strives to identify themselves with the company they work for. They see their employer as an extension of who they are. When a hiring manager interviews with a candidate who addresses this subject, they know they are dealing with a prospective hire. Consider the position you are applying for, and how you can help this employer enhance their image across the board.
7.Are you able to expand the company's business? The candidate who goes into the interview and describes their plan to grow the employer's business, will get hired. Are you prepared to discuss the ways you can make this business expand? Discuss expansion methods you implemented in former positions, and apply them to the hiring company's current needs.
8.How can the company attract new customers? You may not be looking for a job in the marketing department, but every employer loves great input on ways to attract new buyers of their product or service. Bringing innovative and creative ideas to the interview is another way for candidates to stand out from other applicants.
9.What can the company do to be more competitive? To properly address this question in the interview, research the employer's top three competitors. Know what those organizations are doing right and compare their processes to your prospective employer. Give specific suggestions based on your research, and how you can help make the hiring company the leader.
10.Can you help the employer retain customers? Customer retention is a hot button for a vast number of companies. Presenting new ways to keep customers loyal can bring value to you as a candidate. Know what strategies the employer is currently using, and try to introduce at least one new way to keep their current client base.
Candidates can land any job in any economy if they understand exactly what their prospective employer is looking for. Express clearly how you can meet the hiring organization's needs, provide solutions, and meet company goals, and become hired for any job.
Article courtesy of the Recruiting Blogswap, a content exchange service sponsored by CollegeRecruiter.com, a leading site for college students looking for internships and recent graduates searching for entry level jobs and other career opportunities.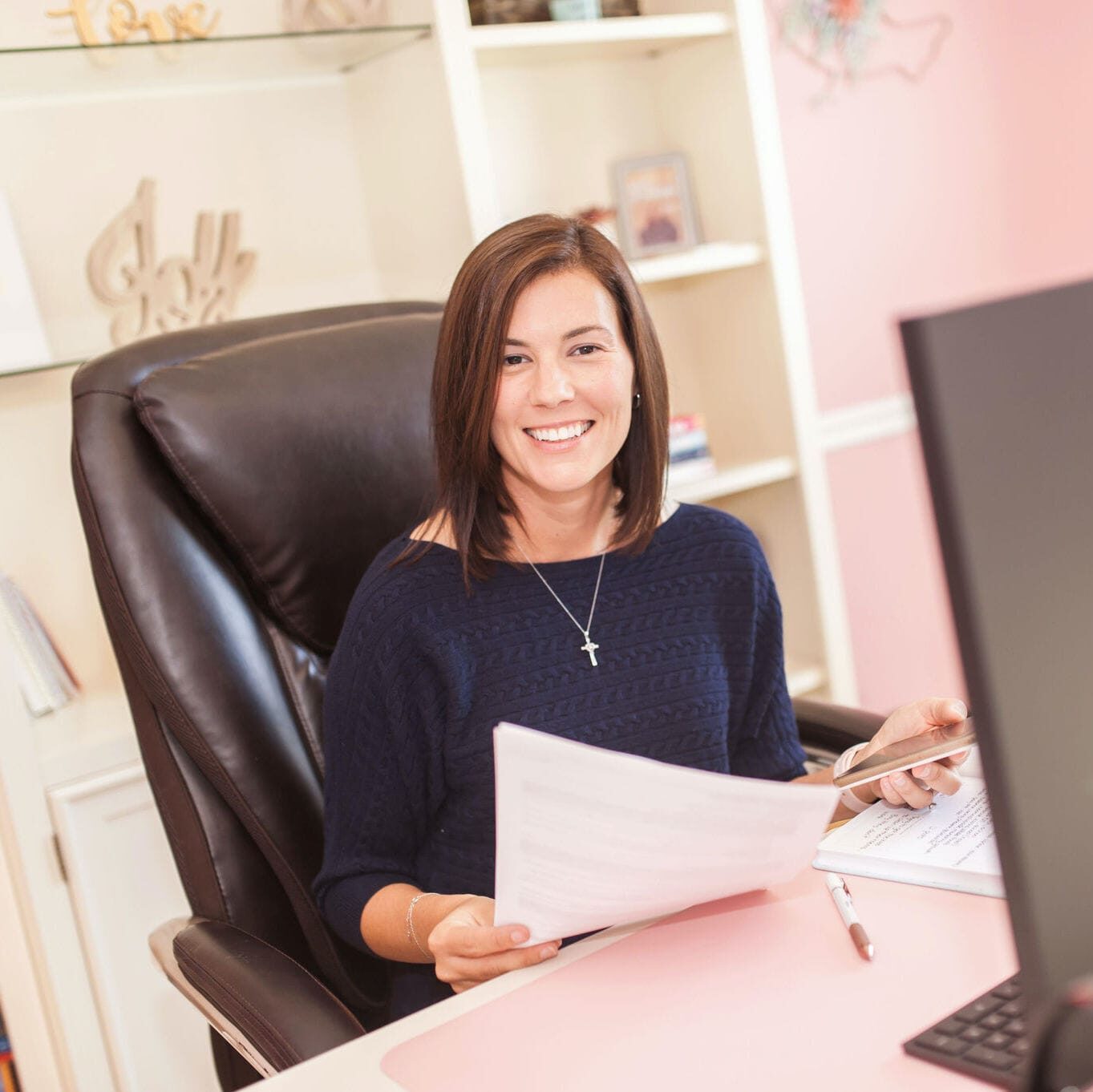 Jessica Hernandez, President, CEO & Founder of Great Resumes Fast
Hi, I'm Jessica. I started this company back in 2008 after more than a decade directing hiring practices at Fortune 500 companies.
What started as a side hustle (before that was even a word!) helping friends of friends with their resumes has now grown into a company that serves hundreds of happy clients a year. But the personal touch? I've kept that.
You might have seen me featured as a resume expert in publications like Forbes, Fast Company, and Fortune. And in 2020, I was honored to be named as a LinkedIn Top Voice of the year!
I'm so glad you're here, and I can't wait to help you find your next perfect-fit position!
Will your resume impress employers? Take this 2-minute quiz to find out.
Get your personalized plan for a resume that stands out and lands you your dream job!
Need a little help getting hiring managers to take notice? Find out what's standing between you and those magic words "You're exactly who we've been looking for!"