Have you ever wondered if that one-month stint at that "one place" should really be on your resume? Does it matter if you include it or not? In this article, I'm providing guidelines for whether to include a position on your resume and a checklist for helping you make the decision.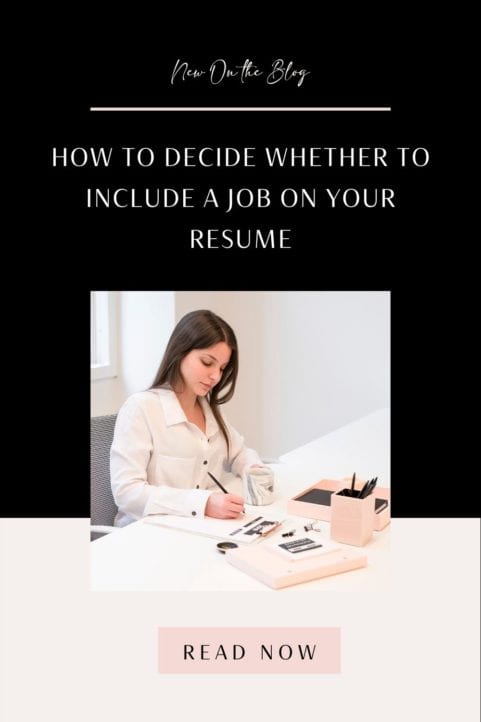 The first thing to consider when deciding whether or not to include a short-term position on your resume is whether it was planned as a short-term position, or if it simply ended up that way.
If the job was a contract (or a contract-to-hire role that didn't get picked up), the usual answer is: Yes, include the job on your resume. Make sure to describe it as such: "Hired for temporary, three-month role during maternity leave of key staffer" or "Contract-to-hire position ended prematurely due to termination of company relationship with client."
Hiring managers are often sympathetic to short-term engagements when the circumstances are explained.
If the position wasn't meant to be short-term, it may be wise to find a way to make it seem like it wasn't as short. You could include it on the resume but list your experience by year, instead of month/year to month/year.
For example, list the experience as Bumblebee Incorporated (2019) vs. Bumblebee Incorporated (March 2019 – August 2019).
Also consider whether you can "group" the role with other positions. For example, if you had several short-term roles—even if they were not technically temporary jobs—think about whether you can combine them into a single description.
For example, if you had a sales role with company ABC for eight months but left for a better opportunity with company XYZ—but only worked there for a year—consider listing the positions jointly as "Sales Representative, ABC/XYZ" with the inclusive dates. This only works, however, if the titles and work responsibilities are very similar.
If the job wasn't intended to be short-term—but ended up that way because you were fired, or you quit because you didn't like the job/company/people, consider leaving it off. But even in this situation, there are exceptions.
For example, did you learn any new skills in this role, or use any skills that aren't described elsewhere on your resume? If so, you may want to include the position so that you have the opportunity to showcase those skills.
Did you work for a name-brand company (for example, a well-known startup or Fortune 500 company) or did you work with a name-brand client in the scope of your work in that role? You may want to include the position on the resume to increase the search engine optimization (SEO) of the resume for applicant tracking systems—or simply to impress a hiring manager.
Will having this position on your resume help position you for a career change? Even if your time in the position wasn't long, if having that experience on there helps you bridge the transition from one career to the next, consider including it.
Finally, is this role your only work experience relevant to your job target? For example, if you are a recent graduate but were "last in and first out" at your first job, consider including it if you were on the job more than 90 days. (Often the most recent person hired is the first person let go, and most hiring managers recognize this.) Having some experience—even short-term experience—is better than having no experience.
And remember, if you were laid off because of the economy, loss of a key company customer, or another reason unrelated to your performance, include that in the resume (and possibly also the cover letter).
If, on the other hand, the role doesn't fit in the narrative of where you've been in your career—and, more importantly, where you're going—consider omitting it. Sometimes you take a job because you think it will open doors or lead you to a new path, and it doesn't end up that way. If including the job on the resume will raise more questions than it will answer, consider not mentioning it on the resume. Especially if omitting it wouldn't cause a significant time gap on the resume.
For example, Ted left the military after a career in naval intelligence and took a job at a startup software company, working in their security department. After being on the job for a few weeks, he decided that the laid-back company culture wasn't suited to his personality and he left the role. Instead, he went to work for a defense contractor, and has been there for two years and has now decided to look for a new job. Ted may choose to omit the position at the startup from his resume.
Remember, your resume is not an obituary that lists every job you've ever held. Instead, it's a marketing document whose content should support the job target you're seeking.
Consequently, you may choose to only include the most recent 10-15 years of work experience on your resume. Not only can this help reduce the likelihood of age discrimination, but in a world where things change at a rapid pace, your older experience may no longer be relevant. You likely have newer skills, experience, and projects that better reflect where you are going, not where you have been.
However, you should not leave a job off your resume that you held for any significant length of time (say, more than six months) just because you were fired (even for performance) because you don't want to talk about it. Instead, be prepared to address the reason for your departure (including taking responsibility for shortcomings in your performance) and being able to describe how you took corrective action to ensure the situation doesn't happen again.
For example, if you are sales professional who was let go because you missed two consecutive quarters of sales quotas, you might include the role on your resume (especially if you were selling a desirable product or working with high-profile clients) but be ready to explain that you didn't have the depth of product knowledge that you should have had in order to be successful in that position. This is a particularly effective strategy if you have been successful in previous sales roles, but just not in this one.
One important thing to note: If you are asked to complete a job application that requires you to list all positions you've held (read the application directions carefully!), you should include each and every role—no matter how short—particularly if you're required to sign the application (and, therefore, attest to the truthfulness of the information included).
But on the resume, you can decide which positions to include and exclude, and even how they are arranged.
Determining what to include—and what to exclude—on your resume to maximize your chances of getting an interview is one of the important functions a professional resume writer can assist you with. Having the guidance and experience of a professional to help you navigate your job search can save you time and money, landing you that dream job faster, and potentially even at a higher salary than you were expecting.
Checklist of Whether or Not to Include a Position on Your Resume
| | | | |
| --- | --- | --- | --- |
| Situation | Probably Include It | Probably Don'tInclude It | It Depends |
| A planned short-term position (temporary or contract role) | X | | |
| A contract role that didn't end up extending to a permanent role | X | | |
| Any job you held for less than 30 days | | X | |
| A job you had for less than six months that is completely unrelated to the kind of job you want next | | X | |
| A job you were fired from due to performance | | | X |
| A job you were fired from not due to performance (you were let go due to factors outside your control, such as the economy) | | | X |
| A job where you learned new skills or used skills not described elsewhere on your resume | X | | |
| A job where you worked for a high-profile company or with well-known clients | X | | |
| A job where you demonstrated experience that will be valuable in making a career change | X | | |
| The position is the only relevant work experience you have related to your target job or target career | X | | |
| A job that you held for more than 90 days but less than six months | | | X |
| A job that you held for more than six months | X | | |
Your words carry power. With our words we can paint a vivid picture for someone. If you are looking to increase responses to your applications, I have created this guide which includes 118 action verbs, 33 impactful phrases, and 27 strength descriptors because we all know how hard it is to convey our value and we definitely don't want to sound like we're bragging. Download your copy now!
If you have been unemployed for years but took on short-term or contract positions while waiting for a permanent position, here's how you can make a unique work history work for you and get you on your way to achieving your career goals: Resume Writing Strategies: Making a Unique Work History Work for You.
Accomplishments demonstrate your skills and experience. It's one thing to claim you can do something — it's another to prove you've done it. Check out this guide for the framework to collect your accomplishments.
Are you struggling to create an executive resume that will impress employers? Download this FREE executive resume template and receive a series of 10 emails with expert guidance on how to write resume content that resonates with employers so you get more interviews.
Sign up now to get your free executive resume template and improve your resume.
I would love to connect and continue the conversation on Linkedin. You can send me an invite here.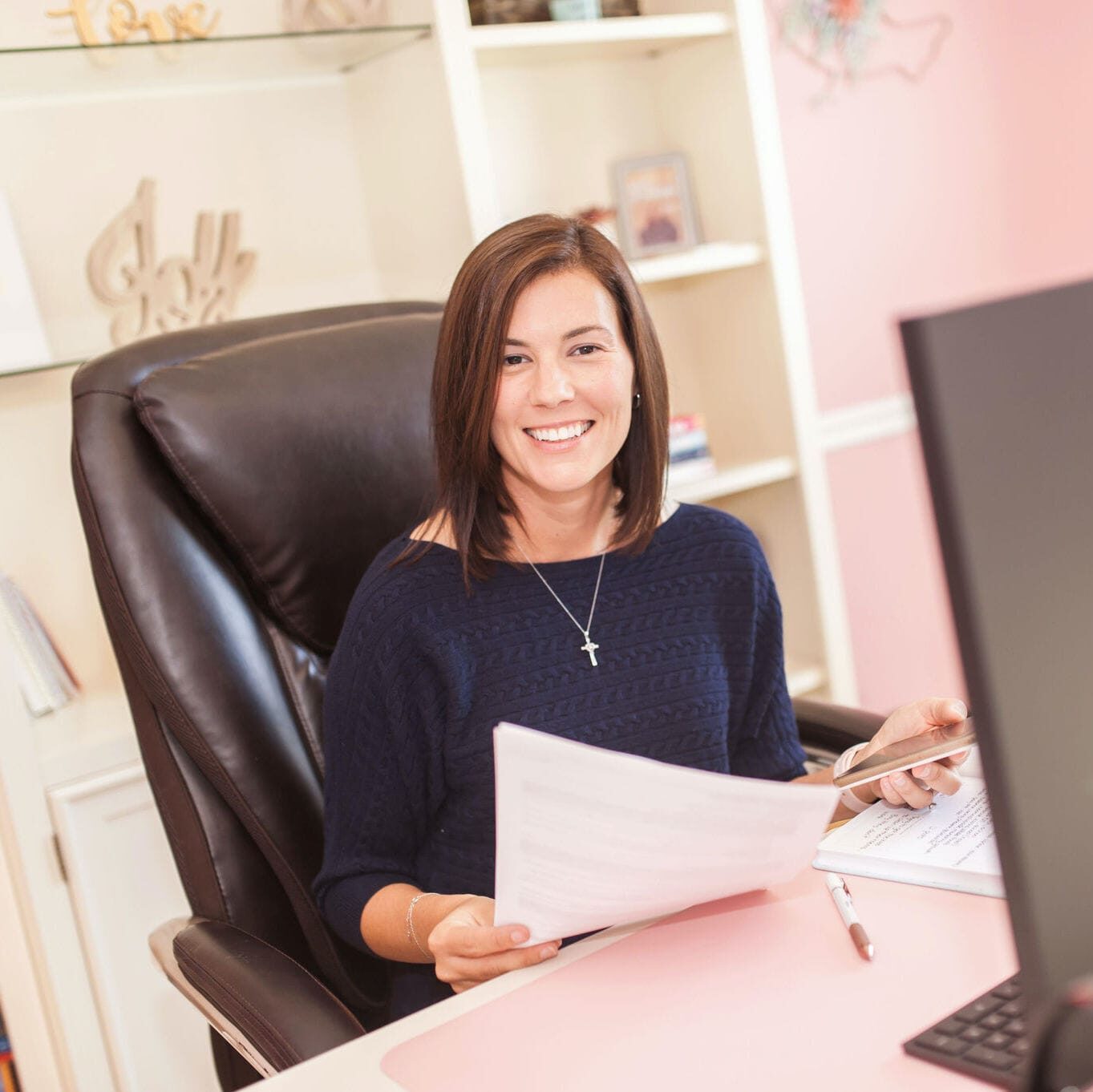 Jessica Hernandez, President, CEO & Founder of Great Resumes Fast
Hi, I'm Jessica. I started this company back in 2008 after more than a decade directing hiring practices at Fortune 500 companies.
What started as a side hustle (before that was even a word!) helping friends of friends with their resumes has now grown into a company that serves hundreds of happy clients a year. But the personal touch? I've kept that.
You might have seen me featured as a resume expert in publications like Forbes, Fast Company, and Fortune. And in 2020, I was honored to be named as a LinkedIn Top Voice of the year!
I'm so glad you're here, and I can't wait to help you find your next perfect-fit position!
Will your resume impress employers? Take this 2-minute quiz to find out.
Get your personalized plan for a resume that stands out and lands you your dream job!
Need a little help getting hiring managers to take notice? Find out what's standing between you and those magic words "You're exactly who we've been looking for!"