Resume Writing Strategies: Making a Unique Work History Work for You
Have you spent a portion of your adult life raising your children as a stay-at-home parent? Or have you been unemployed for years but took on short-term or contract positions while waiting for a permanent position? If so, you are saddled with a unique work history that might make writing your resume a bit of a challenge.
While employers are accustomed to giving first priority to an applicant with a straightforward professional history, they will make room for individuals who prove they are the best for the job even if they have employment gaps. With the right strategy for writing your resume, you can show a hiring manager that you are capable of success and deserving of the job. Here's how to make a unique work history work for you and get you on your way to achieving your career goals.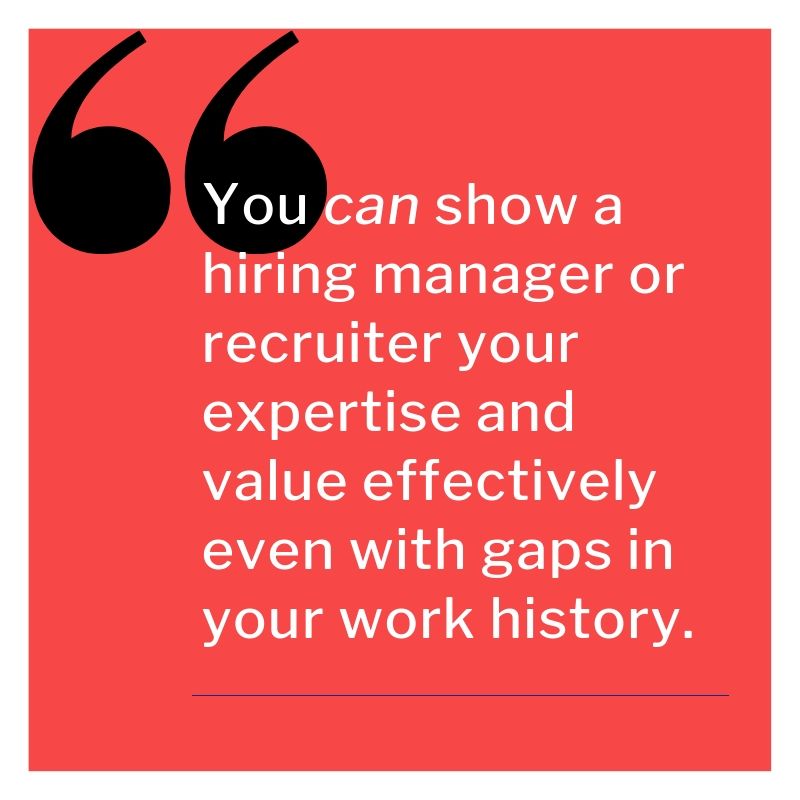 Strategically Address Gaps in Work History
Whether you've chosen to dedicate years of your life to taking care of your children, home, or a sick family member, or were laid off years ago during the financial crisis and had to put your career on hold, you may now have a gap in your work history that you're concerned could be frowned upon by hiring managers and recruiters.
In some cases, employers do feel a bit of discomfort with knowing a candidate hasn't worked in years, but there are ways to help you prove you are the right fit despite the gap in your professional work experience.
First, take time to round up any responsibilities you assumed that fall in line with the job you're applying for, whether you've volunteered for an organization or became a committee member for your church. Seeing that you have used your relevant areas of expertise to volunteer can be very attractive to a prospective employer.
The idea is to show that you've continued with some level of training and activity while you were not working that qualifies you to fill the new role effectively. So take a good look at the responsibilities and qualifications of the position you want, then list projects you've taken on that show you possess the skills they are looking for. Writing a resume is about more than just writing a chronological list of your jobs—it's about showing your skills and accomplishments. You can show a hiring manager or recruiter your expertise and value effectively even with gaps in your work history.
Organize Short-Term or Contract Positions into One Section
During a time period when you were not working in a permanent role, you may have accepted short-term or contract positions through a temp agency or by contacting an employer on your own. Did you work part-time or take on freelance projects? Put this on your resume.
In this case, as well as in the previous scenario where you've had huge gaps in employment and no work at all, it's a good idea to group those jobs or commitments together in sections that can highlight the period and show that you were busy and taking advantage of the opportunity to use your skills during that time frame, even if it wasn't through full-time employment.
You can label the section "Short-Term Position Highlights" or, in the latter case, "Volunteer Highlights," which shows that you recognize these periods in your life are not to be categorized with your professional work history but do play an important role in qualifying you for the position.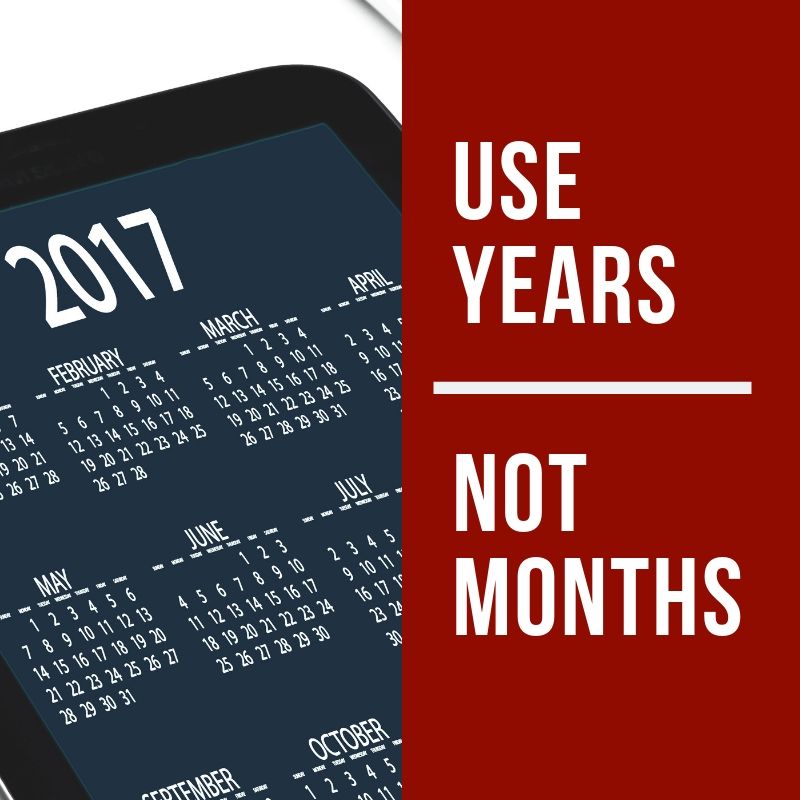 Use Years Instead of Months
When listing the work history that surrounds your short-term or volunteer experience, try using the years worked instead of specific months. Unless you have worked multiple jobs in one year (which can also raise red flags for Human Resources), writing out your dates of employment by just using years can help frame your employment history in a more favorable light.
There's no doubt that employers prefer hiring workers who have what they view as a solid work history. But by believing you're the right person for the job and utilizing pieces from your history to craft an effective resume that sells you as a great employee, your chances of getting an interview and being hired increase substantially.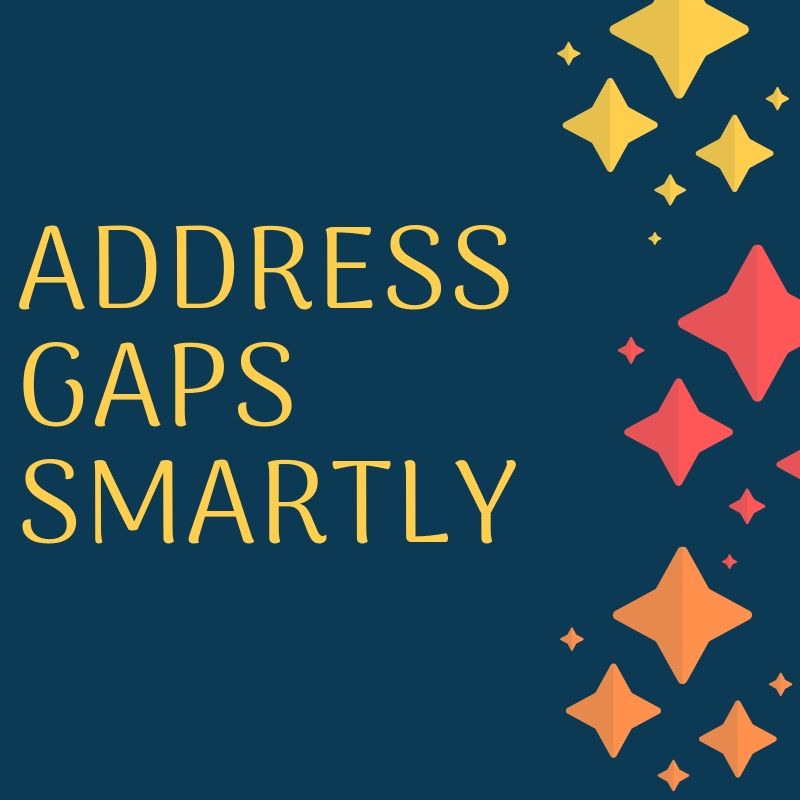 Address Gaps in Your Cover Letter
It is possible to effectively address gaps in your employment history in a cover letter as part of an effective strategy for showing that you are a valuable candidate for a job. This doesn't mean complaining about how the financial crisis made it impossible to find a job, or talking about how you couldn't handle the stress of a certain position so needed to leave. However, you can discuss in further detail how you utilized your skill set as a volunteer and link it directly to the position you are applying for. You can talk about why you are making a career transition now and why that makes you a good candidate for the job. Use your cover letter to build on what's in your resume, but keep it professional and don't delve into your personal life or into complaints about previous jobs or the economy.
When you're considering resume writing strategies to help you get back into the workforce, establishing a personal brand is an effective tactic for impressing hiring managers. It's important to remember to brand your resume before applying to each new position. For more information on building your personal brand, check out my recent article 5 Key Areas to Target When Branding Your Resume.
You can also get additional job search and career-related advice by checking out our blog or following us on Twitter @GreatResume. To see sample resumes written by the team at Great Resumes Fast, click here.
Are you tired of your resume being rejected by applicant tracking systems? I know how frustrating it is to submit your resume and receive no response. I hate seeing qualified people never breakthrough the screening process. It shouldn't be that way. That's why I created this guide and I encourage you to download the FREE PDF so you can start seeing better resume response rates!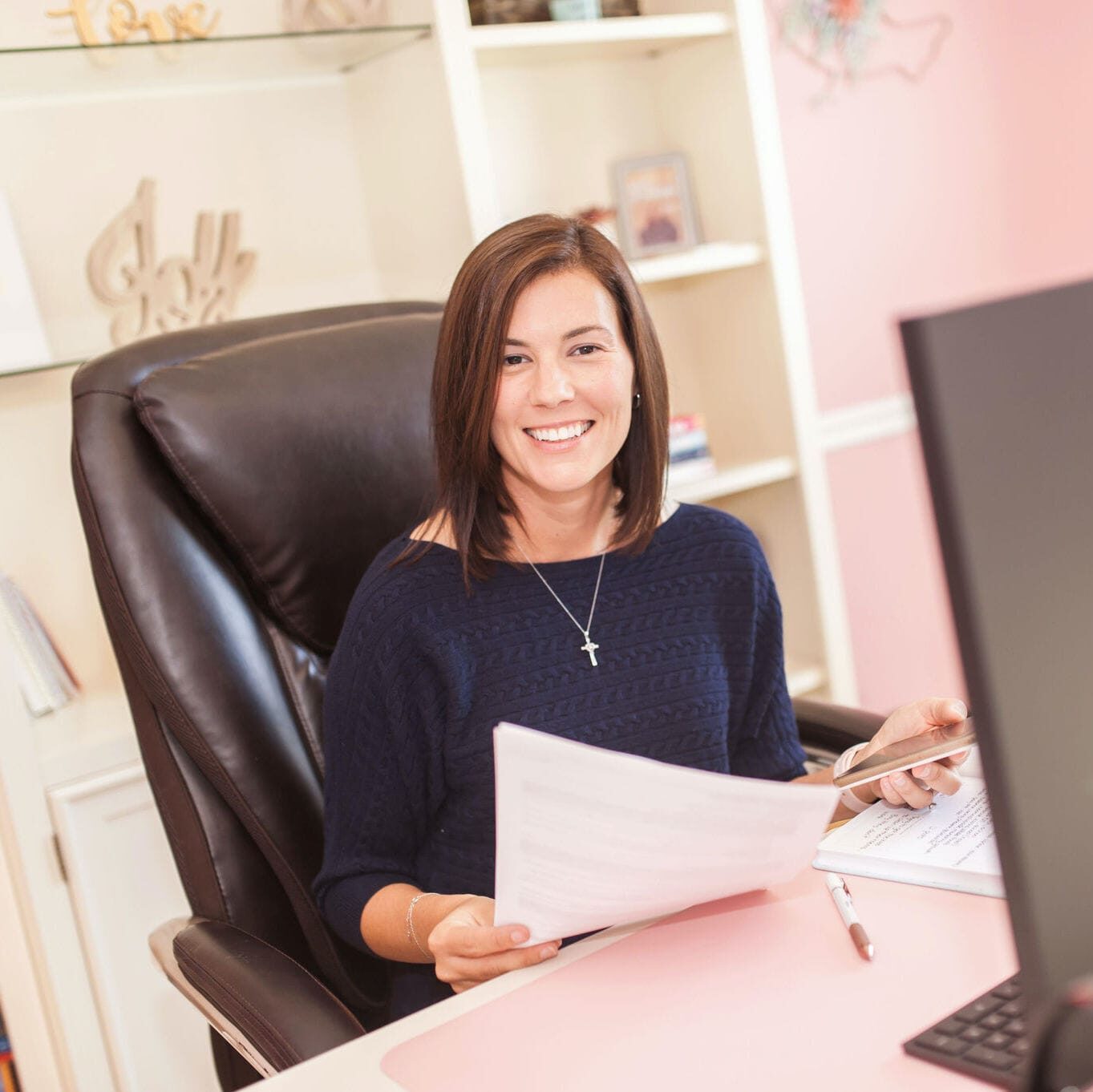 Jessica Hernandez, President, CEO & Founder of Great Resumes Fast
Hi, I'm Jessica. I started this company back in 2008 after more than a decade directing hiring practices at Fortune 500 companies.
What started as a side hustle (before that was even a word!) helping friends of friends with their resumes has now grown into a company that serves hundreds of happy clients a year. But the personal touch? I've kept that.
You might have seen me featured as a resume expert in publications like Forbes, Fast Company, and Fortune. And in 2020, I was honored to be named as a LinkedIn Top Voice of the year!
I'm so glad you're here, and I can't wait to help you find your next perfect-fit position!
Will your resume impress employers? Take this 2-minute quiz to find out.
Get your personalized plan for a resume that stands out and lands you your dream job!
Need a little help getting hiring managers to take notice? Find out what's standing between you and those magic words "You're exactly who we've been looking for!"