Our memories are short. Can you remember all the details of the project you worked on last week? How about last month? What about a year ago?
One of the best ways to prepare for a time when you will need to share your accomplishments is to collect details of your achievements as you go along — and there's no better time than now to start!
Accomplishments demonstrate your skills and experience. It's one thing to claim you can do something — it's another to prove you've done it.
In sports, we keep score. It helps us evaluate our progress compared to others. But in your career, it's sometimes harder to measure your progress. If your current boss doesn't provide performance evaluations, tracking your own accomplishments is even more important. You can track your metrics and communicate this information to your boss — you can provide it in an "end-of-year review," and even if you only submit the information in writing, it can help you showcase what you've done and the value you add to the organization.
This guide will give you the framework to collect your accomplishments.
When to Collect Accomplishments
There are many situations when you can benefit from a review of your accomplishments — and it's not just when you're developing your resume for the first time, or when it's time to update your resume.
Here are some other reasons for collecting your accomplishments:
For performance evaluations or an annual review
To set your personal and professional goals for the next year
Tracking the progress of projects you're working on
To support your candidacy and qualifications in a job interview
When you want to make the case for a raise or a promotion
To remind you of your achievements when you're having a bad day
When applying for recognition (awards or scholarships)
Quantifying your accomplishments also helps you stand out from others who do the work you do — whether you're using the information for a raise or promotion request, or when seeking a new job opportunity. But accomplishments go beyond the basic job duties and responsibilities.
There is also value in simply collecting and reflecting on your personal and professional accomplishments. If you don't "toot your own horn," who will?
Tracking and Documenting Your Accomplishments
There are several ways you can collect your accomplishments:
Online. You can create a Microsoft Word file to document your achievements. (Be sure to back up your file regularly.) In your email program, you can create a folder for accomplishments and send yourself emails to store in that folder. You can also use an app like Evernote.
Offline. Something as simple as a file folder or notebook can be used to track your achievements. You could also use a diary.
When you receive a "kudos" email, forward a copy to your personal email account. To help you organize it, tag or label it with a specific subject line (like "Kudos").
If you receive notes of appreciation from customers, coworkers, or your company, compile those. You can make a copy and keep it in hard copy form, or take a screenshot and keep a digital copy.
You should also print out and/or take a screenshot of any LinkedIn Recommendations you have on your profile. These are an important part of your accomplishments record as well.
Other ways to document accomplishments:
Take photos.
Collect news clippings (the digital equivalent is setting up a Google Alert for yourself)
Create a brag book or portfolio.
How often should you update your accomplishments? As often as necessary. For some, that may mean weekly updates (for example, if you're working on a series of projects); for others, that could mean a quarterly assessment. The most important thing is to take the time to do this on an ongoing basis. Put an alarm or task reminder on your calendar so you remember to set aside the time to track your accomplishments regularly.
Writing Up Your Accomplishments
Accuracy in collecting your accomplishments is critical. Quantify the scope and scale of the achievement in terms of percentages, numbers, and/or dollars. Be as specific as you can.
Make the statements as powerful as possible. Include action verbs in your accomplishment statements — in fact, try leading with one. If you are having a hard time thinking of your achievements, you can also review the verb list to brainstorm your accomplishments.
Here is a list of accomplishment-stimulating verbs:
Accelerated
Accentuated
Accepted
Accessed
Accessorized
Accommodated
Accomplished
Accountable for
Accounted for
Achieved
Acquired
Acted
Activated
Adapted
Added
Addressed
Adhered
Adjudicated
Adjusted
Administered
Admitted
Adopted
Advanced
Advertised
Advised
Advocated
Affected
Aided
Aligned
Allayed
Alleviated
Allocated
Altered
Amassed
Amended
Amplified
Analyzed
Anchored
Announced
Answered
Anticipated
Applied
Appointed
Appraised
Appreciated
Approached
Appropriated
Approved
Arbitrated
Argued
Arranged
Articulated
Ascertained
Assembled
Assessed
Assigned
Assisted
Assumed
Attained
Attended
Attracted
Audited
Augmented
Authenticated
Authored
Authorized
Automated
Averted
Avoided
Awarded
Balanced
Bargained
Began
Believed
Bestowed
Bettered
Bid
Blended
Booked
Boosted
Bought
Brainstormed
Bred
Briefed
Broadened
Brought
Budgeted
Built
Calculated
Calibrated
Campaigned
Capitalized
Captured
Carried out
Carved
Cataloged/Catalogued
Catapulted
Categorized
Caused
Celebrated
Centralized
Certified
Chaired
Challenged
Championed
Changed
Channeled
Charged
Charted
Checked
Choreographed
Chose
Circulated
Clarified
Classified
Cleared
Closed
Coached
Co-Authored
Collaborated
Collated
Collected
Combined
Commanded
Commercialized
Commissioned
Committed
Commoditized
Communicated
Compared
Compelled
Competed
Compiled
Completed
Composed
Computed
Computerized
Conceived
Conceptualized
Concluded
Condensed
Conducted
Conferred
Confirmed
Connected
Conserved
Considered
Consistently/Consistently found
Consolidated
Constructed
Consulted
Contacted
Contained
Continued
Contracted
Contrasted
Contributed/Contributed to
Controlled
Convened
Converted
Conveyed
Convinced
Cooperated
Coordinated
Corrected
Correlated
Corresponded
Corroborated
Counseled
Counteracted
Crafted
Created
Critiqued
Crystallized
Cultivated
Curtailed
Customized
Cut
Dealt
Debugged
Decentralized
Decided
Deciphered
Declared
Decreased
Dedicated
Deferred
Defined
Defrayed
Delegated
Delivered
Demonstrated
Deployed
Depreciated
Derived
Described
Designated
Designed
Detailed
Detected
Determined
Developed
Devised
Devoted
Diagnosed
Diagrammed
Differentiated
Diminished
Directed
Disbursed
Discerned
Disclosed
Discovered
Dispatched
Dispensed
Displayed
Dissected
Disseminated
Dissolved
Distinguished
Distributed
Diversified
Diverted
Divested
Divided
Divulged
Documented
Dominated
Doubled
Downsized
Drafted
Drew/Drew up
Drove
Earned
Economized
Edited
Educated
Effected
Elaborated
Elected
Elevated
Elicited
Eliminated
Emphasized
Employed
Empowered
Enabled
Enacted
Encouraged
Endeavored
Endorsed
Endured
Energized
Enforced
Engaged
Engineered
Enhanced
Enlarged
Enlisted
Enlivened
Enriched
Enrolled
Ensured
Entered
Entertained
Enticed
Entrenched
Equalized
Equipped
Eradicated
Escorted
Established
Estimated
Evaluated
Examined
Exceeded
Excelled
Exchanged
Executed
Exempted
Exercised
Exhibited
Expanded
Expedited
Experienced
Experimented
Expertise in
Explained
Exploded
Explored
Exported
Expressed
Extended
Extracted
Extricated
Fabricated
Facilitated
Factored
Fashioned
Featured
Fielded
Field-Tested
Filed
Filled
Filtered
Finalized
Financed
Finished
Fixed
Flew
Focused
Followed
Forecast/Forecasted
Forged
Formalized
Formed
Formulated
Fortified
Forwarded
Fostered
Fought
Found
Found and corrected
Founded
Framed
Fulfilled
Functioned as
Funded
Furnished
Furthered
Gained
Gathered
Gauged
Geared
Generated
Governed
Graduated
Granted
Greeted
Grew
Grossed
Grouped
Guided
Halted
Handled
Harmonized
Harvested
Hastened
Headed
Heightened
Held
Helped
Hired
Honed
Honored
Hosted
Hurried
Hypothesized
Identified
Illustrated
Imagined
Implemented
Imported
Improved
Improvised
Incorporated
Increased
Indexed
Induced
Influenced
Informed
Infused
Initiated
Innovated
Inquired
Inspected
Inspired
Installed
Instilled
Instituted
Instructed
Instrumental in
Insured
Integrated
Intensified
Interacted
Interpreted
Intervened
Interviewed
Introduced
Invented
Inventoried
Invested
Investigated
Invited/Invited to
Involved
Isolated
Issued
Itemized
Joined
Jointly acquired
Judged
Justified
Kept
Labeled
Launched
Learned
Lectured
Led
Lessened
Leveraged
Liaison between
Licensed
Lifted
Lightened
Liquidated
Listed
Listened
Litigated
Lobbied
Localized
Located
Logged
Lowered
Maintained
Managed
Mandated
Maneuvered
Manipulated
Manufactured
Mapped
Marked
Marketed
Mastered
Masterminded
Matched
Maximized
Measured
Mediated
Mended
Mentored
Merchandised
Merged
Met
Minimized
Mobilized
Modeled
Moderated
Modernized
Modified
Molded
Monetized
Monitored
Motivated
Mounted
Moved
Multiplied
Named
Narrated
Narrowed
Navigated
Negotiated
Netted
Networked
Nominated
Normalized
Notified
Obliterated
Observed
Obtained
Offered
Officiated
Opened
Operated
Operationalized
Optimized
Orchestrated
Ordered
Organized
Oriented
Originated
Outdid
Outlined
Outsourced
Overcame
Overhauled
Oversaw
Paced
Packaged
Packed
Paid
Painted
Parlayed
Participated
Partnered
Passed
Patented
Patrolled
Patterned
Perceived
Perfected
Performed
Permitted
Persuaded
Photographed
Piloted
Pinpointed
Pioneered
Placed
Planned
Planted
Played
Pointed out
Positioned
Posted
Practiced
Predicted
Prepared
Prescribed
Presented
Preserved
Presided
Prevented
Priced
Printed
Prioritized
Probed
Processed
Proclaimed
Procured
Produced
Professionalized
Proficient in
Profiled
Programmed
Progressed
Projected
Promoted
Promulgated
Proofread
Propelled
Proposed
Prosecuted
Prospected
Protected
Proved
Provided
Publicized
Published
Purchased
Pursued
Quadrupled
Qualified
Quantified
Queried
Questioned
Quoted
Raised
Ran
Ranked
Rated
Ratified
Reached
Read
Realigned
Realized
Rearranged
Reasoned
Rebuilt
Recaptured
Received
Recognized/Recognized need for
Recommended
Reconciled
Reconstructed
Recorded
Recovered
Recruited/Recruited by
Rectified
Recycled
Redesigned
Redirected
Reduced
Reengineered
Reestablished
Reevaluated
Referred
Refinanced
Refined
Reformed
Regained
Registered
Regulated
Rehabilitated
Reimbursed
Reinforced
Reinvigorated
Rejuvenated
Related
Remained
Remedied
Remodeled
Rendered
Renegotiated
Renewed
Renovated
Reorganized
Repaired
Replaced
Replicated
Reported
Repositioned
Represented
Reproduced
Requested
Required
Requisitioned
Rescued
Researched
Reserved
Reshaped
Resolved
Responded
Restored
Restructured
Resupplied
Retained
Retooled
Retrieved
Returned
Reused
Revamped
Revealed
Reversed
Reviewed
Revised
Revitalized
Revived
Revolutionized
Rotated
Routed
Safeguarded
Salvaged
Sampled
Satisfied
Saved
Scanned
Scheduled
Scouted
Screened
Scrutinized
Sculpted
Searched
Secured
Selected
Sent
Separated
Sequenced
Served
Serviced
Set strategy
Set up
Settled
Sewed
Shaped
Shared
Shepherded
Shipped
Shortened
Shot
Showed
Shrank
Signaled
Signed
Simplified
Simulated
Sketched
Slashed
Sold
Solicited
Solidified
Solved
Sorted
Sourced
Sparked
Spearheaded
Specialized
Specified
Speculated
Speeded
Spent
Spoke
Sponsored
Spread
Stabilized
Staffed
Staged
Standardized
Started
Steered
Sterilized
Stimulated
Strategized
Streamlined
Strengthened
Stressed
Stretched
Structured
Studied
Submitted
Substantiated
Substituted
Succeeded
Successfully
Suggested
Summarized
Superseded
Supervised
Supplemented
Supplied
Supported
Surpassed
Surveyed
Sustained
Synchronized
Synergized
Synthesized
Systemized
Tabulated
Tackled
Tailored
Tallied
Tapped
Targeted
Taught
Tended
Terminated
Tested
Thwarted
Tightened
Topped
Totaled
Toured
Traced
Tracked
Traded
Trafficked
Trained
Transacted
Transcribed
Transferred
Transformed
Transitioned
Translated
Transmitted
Transported
Traveled
Treated
Trimmed
Tripled
Troubleshot
Trusted
Tuned
Turned around
Tutored
Typed
Uncovered
Underlined
Undertook
Underwrote
Unified
United
Unraveled
Updated
Upgraded
Upheld
Urged
Used
Utilized
Vacated
Validated
Verbalized
Verified
Videotaped
Viewed
Vitalized
Volunteered
Waged
Weighed
Widened
Withdrew
Withstood
Won
Worked
Worked closely with
Wove
Wrote
To come up with accomplishments:
• Take a look at your past performance reviews
• Think about any awards or recognition you've received
• Answer the questions at the end of this guide
The most important part of the accomplishment is outlining your results. To be most effective, however, you also need to provide context for your accomplishment. There are several different formats to do this.
Here are three common formats: STAR, CAR, and PAR.
STAR
Situation
Task
Action
Results
An example of a STAR statement would be:
Recruited to revitalize an underperforming sales territory characterized by significant account attrition. (Situation) Tasked with reacquiring accounts that had left the company within the last six months. (Task) Developed contact list for lapsed accounts and initiated contact with decision-makers at each company. (Action) Reacquired 22% of former customers, resulting in $872,000 in revenue.
CAR
Challenge
Action
Result
An example of a CAR statement is:
Manufacturing plant recently had its third accident, leading to a line shutdown. (Challenge) Updated internal safety plan and instituted new training program for production employees to reduce accidents and injuries. (Action) Plant has been accident-free for the past nine months — the longest it has been without accidents in plant history. (Result)
PAR
Problem
Action
Result
A sample PAR statement would be:
Nursing home employee morale was at an all-time low, and long-time employees were leaving in droves. (Problem) Identified that new scheduling system was not well received by either new hires or long-time employees, resulting in significant dissatisfaction with employee schedules. Instituted new "employee choice" schedule system that increased employee cooperation in determining ideal staffing schedule and improved employee satisfaction as a result. (Action) Reduced turnover by 15%, saving more than $12,500 in hiring and training costs in the first three months after implementing new system. (Result)
Can you quantify your accomplishments through any of these superlatives?
• Only
• First/Last
• Best/Worst
• Most/Least
• Largest/Smallest
• Longest/Shortest
• Highest/Lowest
• Busiest
Think about achievements in these situations:
• Current job/most recent position
• Previous work experience
• Summer jobs/work-study positions
• Volunteer activities
• Temporary work
• Educational experiences (internships, class projects, group projects, study-abroad programs)
• Professional organizations
• Involvement in sports or other extracurricular activities
• Consulting or freelance projects
• Social networking accomplishments
• Events/conferences
When collecting accomplishments for a job search, consider the key areas of competency required for success in the position you are seeking. What are the key components of your job? You should be able to identify accomplishments directly related to this expertise.
Ask yourself: What does the person in this role need to actually do and accomplish in order to be considered successful?
This may include accomplishments related to:
• Budgets/Finances
• Promotions
• Employee Development
• Employee Recruitment
• Employee Retention
• Processes and Procedures
• Deadlines
• Revenue/Sales
• New Clients
• Information Technology
• Cost Containment
• Publications
• Team Leadership
• Product Launch
• Presentations
Here are some questions to help you come up with additional accomplishments.
Work Accomplishments:
What is unique about how you do your job?
What does your current boss praise you for?
Do you have quotas or goals in your current position? Are you able to meet or exceed them?
Were you hired to meet a particular challenge for the company?
Were you rewarded with any additional responsibility?
Have you done anything to improve customer relationships with the company?
Have you done anything to improve communications, either internally or externally?
What teams have you been part of?
What are you most proud of?
What would your co-workers say about you?
What do you enjoy the most?
How did you take initiative in your position?
What special projects have you worked on?
How did you set yourself apart?
How did you go above and beyond what was required?
What have you done to increase your responsibilities in your current job?
Which of your accomplishments are you most proud of?
Were you promoted in recognition of your work performance?
Did you increase sales or profits?
Did you recruit new customers for the business?
Did you save the company money?
Did you institute any new processes or procedures?
Educational Accomplishments:
What workshops have you attended?
Have you attended any conferences?
What seminars have you attended?
Have you taken any courses?
Have you achieved any new certifications?
Do you have any new skills? (These might be things like computer software, social media, blogging, etc.)
"Soft Skill" Accomplishments:
How have you demonstrated planning skills?
What have you done to demonstrate conflict management abilities?
How have you demonstrated time management skills?
What have you accomplished in terms of digital proficiency?
How have you demonstrated team coordination abilities?
How have you shown leadership skills?
Do you have achievements in terms of your language specialization (foreign languages)?
Recognition Accomplishments:
Did you receive any honors this year? (awards, recognition)
Did you earn any certifications or licenses?
Which of your contributions received the most recognition?
Have you received any notes, emails, or kudos from customers? From your boss?
Communication Accomplishments:
Have you done any public speaking or made any presentations? (Who did you speak to? On what topic? How many people were in attendance?)
Have you written any articles, whitepapers, or other documents?
Leadership Accomplishments:
Have you taken on any leadership roles — either within your job or in your volunteer work?
Have you led any significant projects?
Using Accomplishments for Reflection
Now that you've collected your achievements, it's the perfect time to set some goals for yourself. Another key part of accomplishments is using them to take a "big picture" approach to your life. Take some time to reflect. Finish these sentences:
I learned:
I made progress:
I'm able to:
I now know how to:
I discovered:
Next, I want to:
In the future, I want to:
Writing your resume is not just about what you DID. It's about what you ACHIEVED. Every time you write an accomplishment statement you're showing the employer how you made the last company better. And, since previous performance is the best indicator of future performance it's a great way to show a prospective employer what you're capable of doing for them.
Ready to maximize your job search efforts by working with a professional resume writer? Book a consultation now to discuss your resume, goals for your next career move and to see if/how we can help.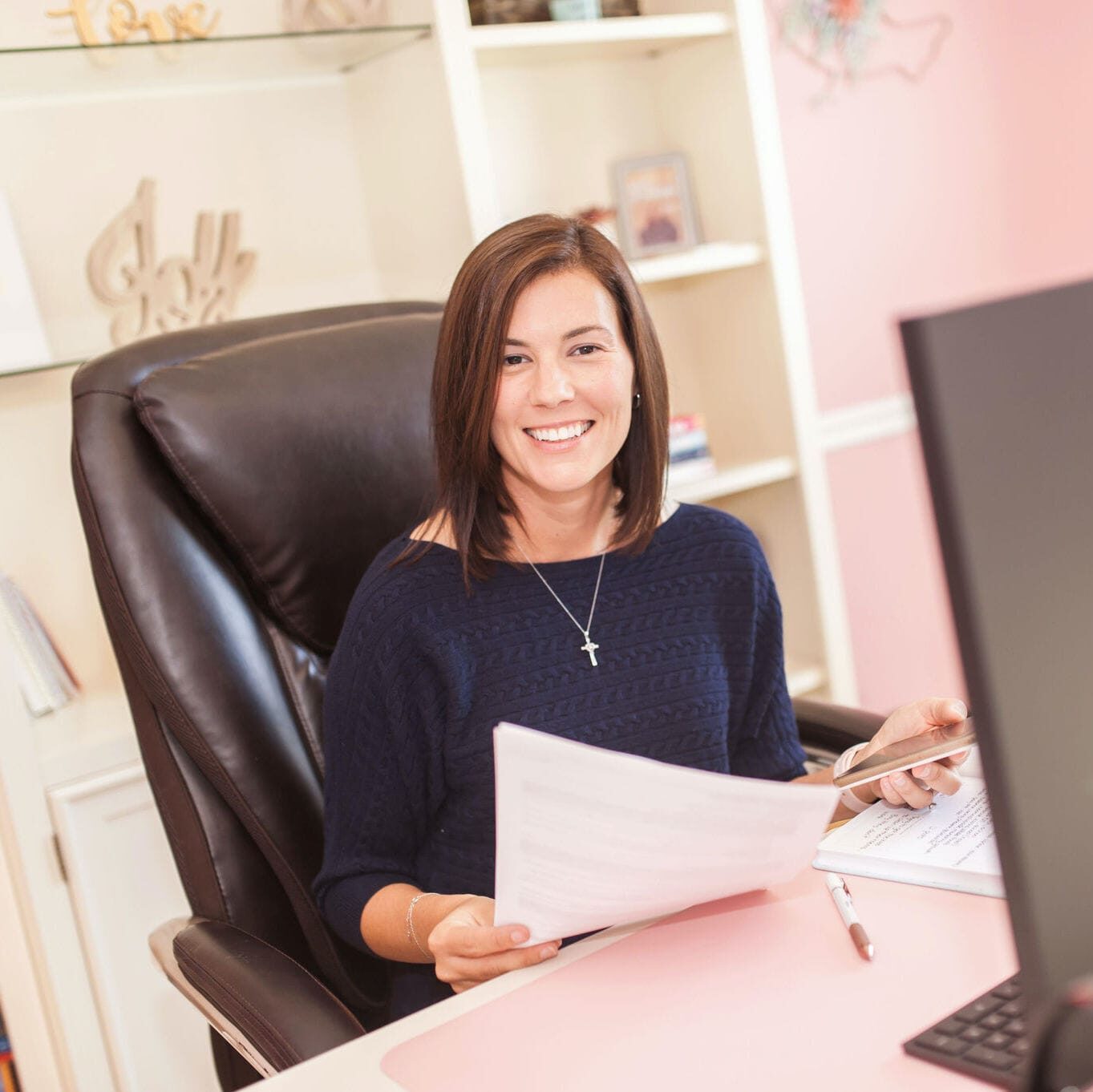 Jessica Hernandez, President, CEO & Founder of Great Resumes Fast
Hi, I'm Jessica. I started this company back in 2008 after more than a decade directing hiring practices at Fortune 500 companies.
What started as a side hustle (before that was even a word!) helping friends of friends with their resumes has now grown into a company that serves hundreds of happy clients a year. But the personal touch? I've kept that.
You might have seen me featured as a resume expert in publications like Forbes, Fast Company, and Fortune. And in 2020, I was honored to be named as a LinkedIn Top Voice of the year!
I'm so glad you're here, and I can't wait to help you find your next perfect-fit position!
Will your resume impress employers? Take this 2-minute quiz to find out.
Get your personalized plan for a resume that stands out and lands you your dream job!
Need a little help getting hiring managers to take notice? Find out what's standing between you and those magic words "You're exactly who we've been looking for!"