Resume keywords help you ace applicant tracking system screenings and boost your chances of landing an interview. This quick guide covers everything you need to know.
You may think your thoughtfully crafted resume shows hiring managers and recruiters why you're the perfect candidate. But if it doesn't include the right keywords, they may never even see it.
Resume keywords are used to separate qualified candidates from those who may not be the best fit. While they weren't as critical ten years ago, now they're the most important component of your resume.
When you apply for a position, companies and hiring teams use applicant tracking systems (ATS) to scan your resume for preselected keywords tailored for each role. These instantly weed out candidates whose resumes lack the keywords they're looking for.
Even if readers aren't using ATS, resume keywords add interest and highlight the most important traits you want to show off—quickly and efficiently.
Because resume keywords are literally everything, today's guide covers what you need to know to ensure a successful job search. I'll even highlight the best keywords to use. So let's get started!
Table of Contents
What Are Resume Keywords?
Why Are Resume Keywords SO Important?
Where Do Resume Keywords Go?
How Many Keywords Should You Use?
Types of Keywords to Use on Your Resume
How to Find the Best Resume Keywords
3-Step Resume Keyword Workflow
What Are Resume Keywords?
Resume keywords are buzzwords that relate to a specific position, industry, or profession. They can be nouns or action verbs, such as your job title or what you have experience with.
Examples of resume keywords include:
Budget oversight
Fundraising
Portfolio management
Customer retention
Project planning
Arbitration
Negotiation
Resume keyword phrases can refer to personal characteristics, action verbs, or strings of words that carry impact. They're not exactly the terms potential employers will use to search. However, they add clarity to your resume and pack a punch, so they're still important.
Examples of high-impact resume keyword phrases include:
Best-in-class
Entrepreneurial vision
Peak performer
Award-winning leadership
Team building
Can You Get By Without Using Resume Keywords?
No, you absolutely cannot.
If you haven't applied for a new position in a while, you may not believe a few keywords can hold so much power. A lack of keywords probably wouldn't have stopped a candidate from being considered for a position ten years ago.
But that's all changed. Keywords can make or break your chances of landing your next role. And chances are, the candidate with the most relevant keywords (and fitting experience) will get the interview.
Thanks to applicant screening software, it's the norm to have a computer or algorithm complete the first read-through of your resume, not an actual human. And that's only one reason the right keywords are so crucial for your job search.
Why Are Resume Keywords SO Important?
Keywords are how a potential employer, hiring manager, or recruiter will screen your resume. Sure, keyword mining will take a bit of time and work. But the right keywords will:
Unlock the First Door in the Hiring Process
Keywords can act like literal keys in your job search.
Like I mentioned before, hiring teams and recruiters use ATS software to help screen resumes. Rather than going through all 250+ resumes they may receive for one job post, they can program the ATS algorithm to parse resumes for preselected keywords pertinent to the position.
When a hiring manager or recruiter opens the application, they'll see an AI-selected handful of resumes that meet their criteria rather than all 250+. So if your resume contains these magical "keys," you'll pass the algorithm's test and unlock the first door. On the other hand, if you don't use the right keywords, the screening technology will route your resume to a decline folder where it may never get read.
Since keywords function as the backbone of resume-scanning technology, using the right ones gives your resume a higher chance of making it through the screening robots and into the hands of a human reader and decision-maker.
Show Up in Searches
If your LinkedIn profile functions as a net to catch jobs and networking opportunities, the right keywords can be used as bait to attract employer attention and compel them to connect with you.
Hiring managers and recruiters often search LinkedIn first for potential candidates to work with. Fill your profile with the right keywords, and you'll ensure your name always comes up in their searches. They may even reach out for a virtual meet-and-greet or interview to discuss what you can do.
Conversely, not including industry-specific keywords may lead to missed opportunities and potential connections.
Show You're a Strong Candidate Worth Checking Out
Without taking up much space on your resume (which is a commodity!), a single keyword conveys multiple skills and qualifications at once. They add depth to your skillset and address specific points hiring managers and recruiters in your field are looking for.
Use the keyword "sales," for example, and a hiring manager may assume you have experience in sales and also business development, sales closing, negotiations, and customer relations.
Remember, your resume isn't just a listing of your work experience; it's also an indication of your communication skills. A few well-placed keywords will help you express your achievements in the most impactful way.
Where Do Resume Keywords Go?
It's a smart idea to incorporate keywords into:
The Top Third of Your Resume
Hiring managers and recruiters usually only spend 10 seconds scanning a resume — and most of that time happens at the top third. Here's where they'll decide whether to continue reading or toss your resume in the bin.
Adding strong keywords to the top third will capture their attention and encourage them to find out more. Keywords up here also quickly give the scanning robots exactly what they're searching for to move you to the next round.
The top third of your resume includes your:
Job title. Your position/title can be a key search term employers use to screen resumes, so make sure it's at the very top.
Personal branding statement. A one-line personal branding statement underneath your position title should be packed with keywords about who you are in the workplace.
Career snapshot, which highlights your unique professional achievements, qualifications, and value you offer an organization.
A Separate Keyword Section
Grabbing the attention of human resource managers is easier when they have a quick keyword list to scan. So you may want to create a separate section titled "Executive Qualifications" (or similar) under your career snapshot that allows you to group several keywords together.
Add the most relevant keywords first to catch the reader's eye. Don't use more than 15 keywords here, or you may risk overwhelming them.
Bullet Points in Your Work History
Continue to sprinkle in relevant keywords throughout the rest of your work history as accomplishment-driven bullet points.
Bolding the keywords in your resume draws attention to the specific ones you want the reader to notice. Here's an example:
Account Management — Directed 50+ key financial accounts…
Customer Satisfaction — Skyrocketed customer satisfaction scores by 45%.
This format draws your eye to the main keyword you want the reader to see when scanning your resume. It also makes it easier to include more keywords so the applicant tracking software will pick them up.
Your Cover Letter and LinkedIn Profile
You can use keywords in your cover letter to highlight the qualifications and accomplishments that correlate to a specific company or position. These will immediately help you connect with hiring managers or recruiters as you introduce yourself.
I also recommend including industry-specific keywords in your LinkedIn profile headline, summary, and under each place of employment. Like we dished earlier, hiring teams are always searching LinkedIn for their next hire, and you definitely want to be in their searches.
How Many Keywords Should You Use?
There's no rule about how many resume keywords you should use. I advise you to include a keyword section at the top of your resume (as mentioned in the previous section) that would typically include 9-15 keywords. This section makes it easy for readers to scan and digest.
But what about the rest of your resume? That all depends.
Despite how crucial keywords are to your job search, stuffing too many in your resume or using keywords that don't pertain to the position you're seeking may do more harm than good. You don't want it to seem as though you're adding keyword phrases as fluff, nor do you want them awkwardly inserted so it's obvious you're just plugging them in as keywords.
Your goal should be to aim for a resume that balances relevant keywords with your natural way of speaking. Once you narrow down this list, mention each a few times throughout your resume until it feels authentic.
Types of Keywords to Use on Your Resume
The best keywords to use on your resume include:
Relevant, Industry-Specific Keywords
You have to make your resume FIT the position you are applying for. So your first keyword priority includes keywords, keyword phrases, and buzzwords most relevant to the job, industry, and company you're targeting.
So let's say you're applying for an executive chef position. Even though you may have social media or digital marketing experience, the best resume keywords/phrases to use should apply to a chef position and the hospitality industry, such as "high-volume/high-publicity experience," "guest-oriented," "zero-waste-focused," etc.
Hard Skills vs. Soft Skills
Hard skills are teachable abilities you can easily measure. Hard skills include a degree or certificate, language proficiency, typing speed, etc. Technical skills and hard skills make killer resume keywords because they show off the qualifications hiring managers and recruiters are most likely to search for.
Soft skills are interpersonal skills you can't easily measure. Communication, teamwork, and leadership are all soft skills. Hiring teams expect candidates to possess these at the executive level already, so listing them doesn't add anything special.
Action Verbs
Action verbs are words that describe your accomplishments, qualifications, results, and achievements in a direct, action-driven style. They're much more effective than using passive language on your resume.
In resume writing, the action verb is the first word in a sentence when you omit the "I." The idea is to communicate how you took action and what you accomplished as a result.
Examples of action verbs include achieved, created, designed, developed, pioneered, negotiated, managed, spearheaded, increased, delivered, etc.
15 Strong Yet Generic Resume Keywords Anyone Can Use
It's more important to add industry- and position-specific keywords to your resume than popular keywords that don't relate to the position for which you are applying.
However, there are a few generic keywords that work well at the executive level and often span multiple fields, such as:
P&L responsibility
New business development
Corporate administration
Organizational leadership
Crisis management
Multisite operations
Consensus building and teaming
Joint ventures and alliances
Best practices and benchmarking
Performance optimization
Budgeting and finance
Account management
Strategic planning
Profitability improvement
Project management
While using generic keywords is definitely a better strategy than using no keywords when you write a resume, I strongly urge you to think about using keywords that are more targeted to your field and the company to which you are applying.
Psst! Check out this list of resume keywords by industry on the Great Resumes Fast blog. You're welcome.
How to Find the Best Keywords
Grab a pen and a sheet of paper to begin your resume keyword mining. Look at the words that jump out when you:
Check the Job Ad Description
You don't need to be a mind reader to guess which skills hiring teams value most in a candidate. Employers often put the exact skills and experience they're looking for right within the job ad itself.
So read the job description or ad posting carefully, and write down a list of the most applicable keyword phrases. Then, try to incorporate the most important keywords as they relate to your experience in your resume.
You may want to visit the company's website to research keywords relating to the company and position more thoroughly as well.
Research Other Similar Positions
After keyword mining the job ad and company website, feel free to research similar positions on other job boards and career sites to see keywords used by other hiring teams.
Check sites like these to read up on general job descriptions and responsibilities:
These provide plenty of intel when researching industry-specific keywords to add to your resume.
Mimic Those Before You
LinkedIn isn't just useful for networking and job hunting. You can also perform searches to see what keywords other successful professionals in your industry or niche use on their profiles. While you shouldn't copy these word for word, they will provide inspiration and real-world examples to mimic.
3-Step Resume Keyword Workflow
To tackle writing a keyword-rich resume:
#1. Print out your current resume for brainstorming. Highlight all the relevant, industry- or position-specific keywords your resume already contains.
#2. Go keyword mining to come up with a new resume keywords list. Think about new keywords you could use to strengthen your executive resume and attract the attention of employers, hiring managers, and recruiters. These will best convey how your experience makes you an ideal fit for the new position.
Check the job description, company website and social media pages, other job boards, and LinkedIn professionals in your current or dream role. Make a rough list of what you need to add to your resume.
#3. Write several drafts and different versions of your new keyword-rich resume. Once you have a list of keywords, consider which most strongly apply to your experience and desires for employment—then incorporate these strategically throughout your resume.
Write and rewrite keyword phrases that effectively and smoothly communicate your skills, work experience, and accomplishments. When used well, these keywords should actually say something about your career and your value as an employee.
Make sure to tailor each resume you send for each role. This may mean drafting multiple versions of your resume with unique keywords. Rest assured, this bit of extra effort quite often pays off in the long run.
The Final Word
Resume keywords are essential to your job search. These industry- and job-specific buzzwords should be used skillfully and appropriately throughout your cover letter, resume, LinkedIn profile, and more.
Since both resume-scanning software and human hiring teams look for these relevant keywords, the more you incorporate (without spamming, of course), the more detailed and impactful your resume will feel. Use these keywords right, and you'll score a higher chance of making it past the first round of the hiring process and be well on your way to an interview.
Don't have time to research the best keywords for your resume? Frustrated that your resumes keep getting rejected by applicant tracking systems? It's so difficult to submit your resume and receive no response. So let our experienced resume writers craft a keyword-rich resume that breaks through the screening process and captures all the right attention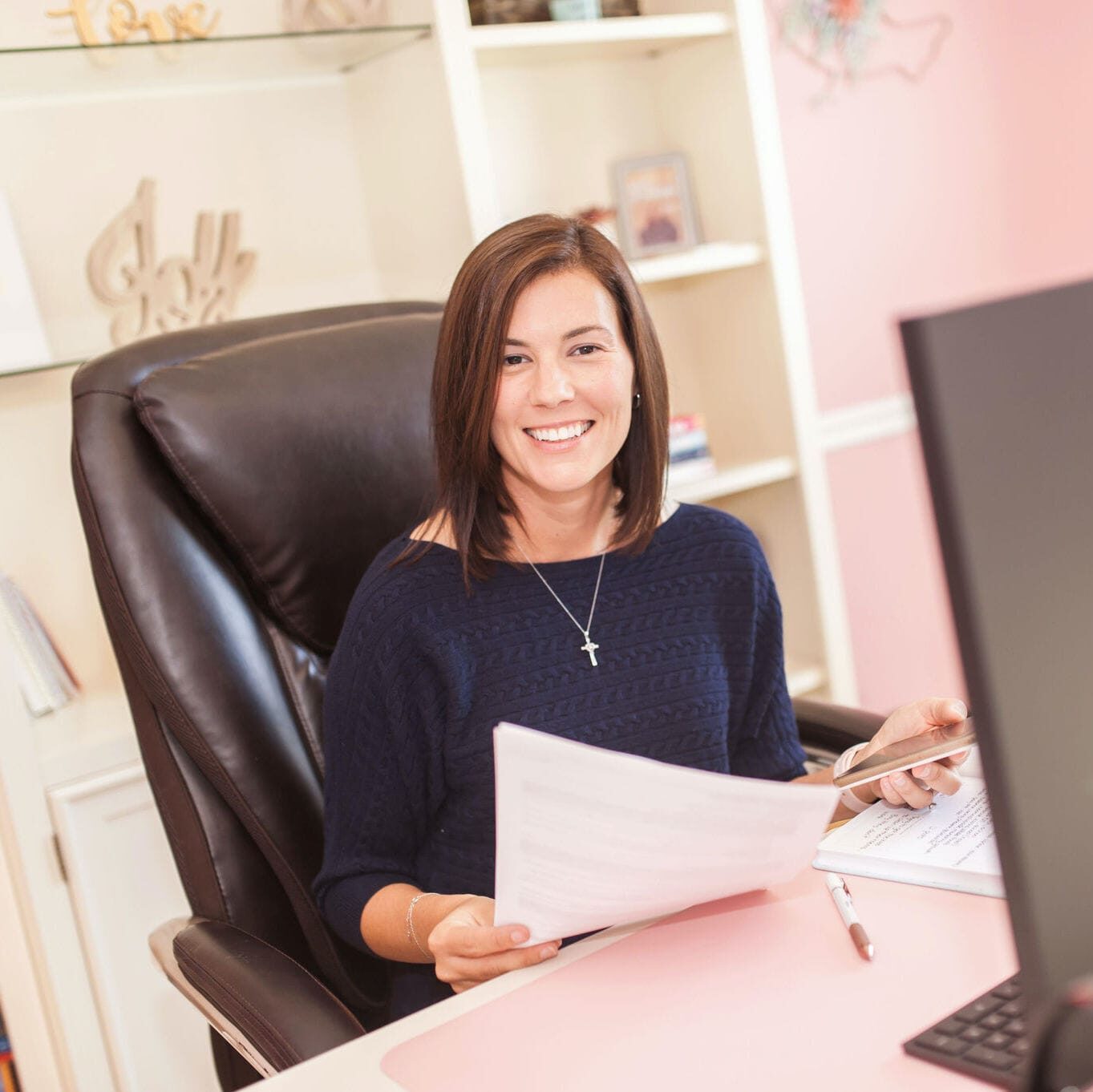 Jessica Hernandez, President, CEO & Founder of Great Resumes Fast
Hi, I'm Jessica. I started this company back in 2008 after more than a decade directing hiring practices at Fortune 500 companies.
What started as a side hustle (before that was even a word!) helping friends of friends with their resumes has now grown into a company that serves hundreds of happy clients a year. But the personal touch? I've kept that.
You might have seen me featured as a resume expert in publications like Forbes, Fast Company, and Fortune. And in 2020, I was honored to be named as a LinkedIn Top Voice of the year!
I'm so glad you're here, and I can't wait to help you find your next perfect-fit position!
Will your resume impress employers? Take this 2-minute quiz to find out.
Get your personalized plan for a resume that stands out and lands you your dream job!
Need a little help getting hiring managers to take notice? Find out what's standing between you and those magic words "You're exactly who we've been looking for!"