Telephone interviews can be difficult, but often they're the precursor to an up-close-and-personal opportunity to present yourself, so it's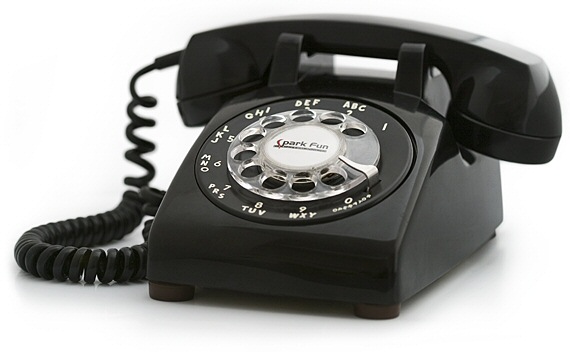 important to get it right. You're a voice on the phone, and you need to come across as professional and personable with none of the advantages of a great appearance and open, friendly body language. It's natural to be nervous, but if you follow the techniques outlined below, you'll be fine.
Use a Land Line
There are few things more embarrassing, unprofessional, and generally frustrating to all concerned than trying to conduct a telephone interview, only to have your cell phone blow out the interviewer's ear drum because of static—or cut out entirely. Use a land line. If you're one of those people who's foregone the landline in favor of exclusive cell service, get thee to a friend's house posthaste and borrow a land line.
Smile
I know, no one's seeing you. But take a tip from call center workers everywhere, who hear time and again from their supervisors, "Smile when you dial!" Believe it or not, it really does come through in your voice, and you want to come across as friendly and personable.
Keep Your Resume at Hand
When you're asked in your telephone interview about your employment history, the last thing you want to say is "Ummmm …." You want to be able to provide names, contacts, job descriptions, and dates of employment without hesitation. Remember, you're in a virtual meeting, and you need to be prepared.
No Pets!
I know, you love your fur kid. But you wouldn't bring him or her to a face-to-face interview, would you? It's beyond embarrassing to have to say to a potential employer, "Sorry about the noise, it's just Snuggles* yelping at the birds outside my window," or "Oops, sorry, Miss Kitty** wanted to be petted, and she knocked the phone out of my hand!" Unless you're applying for a job at an animal shelter, pet shop, or veterinary clinic, put the babies in another room. Actually, now that I think about it, that applies to human babies as well—but of course, SUPERVISED in the other room. J
Ask Questions
This applies just as much to a phone interview as it does when you're face to face. The employer wants to know that you're interested in the organization, so ask about their vision for the future, what challenges they're facing in today's economy, and how your specific skills can best be used to your mutual benefit.
Speak Considerately and Clearly
Be vigilant about not talking over or interrupting your interviewer. It's rude. You want a balanced conversation, not one where it's apparent that you just can't wait to be heard. Also, be sure to speak clearly—no mumbling. Avoid slang. Keep it professional!
Now you know how to ace a telephone interview. The next step is face to face, and that's one interview you can't do in your jammies!
* The dog's name was changed to protect the guilty.
** Miss Kitty is the real name of the cat because … well, who would want to hurt a cat?
Jessica Hernandez, President, CEO & Founder of Great Resumes Fast
Hi, I'm Jessica. I started this company back in 2008 after more than a decade directing hiring practices at Fortune 500 companies.
What started as a side hustle (before that was even a word!) helping friends of friends with their resumes has now grown into a company that serves hundreds of happy clients a year. But the personal touch? I've kept that.
You might have seen me featured as a resume expert in publications like Forbes, Fast Company, and Fortune. And in 2020, I was honored to be named as a LinkedIn Top Voice of the year!
I'm so glad you're here, and I can't wait to help you find your next perfect-fit position!
Will your resume impress employers? Take this 2-minute quiz to find out.
Get your personalized plan for a resume that stands out and lands you your dream job!
Need a little help getting hiring managers to take notice? Find out what's standing between you and those magic words "You're exactly who we've been looking for!"