People work for all manner of different reasons. Usually, of course, the primary motivator is the need for money. Fulfillment, however, is also a huge factor; and ideally, the two will go together. For Huffington Post blogger Stephanie Giese, however, it didn't quite work out that way to begin with. Stephanie lives in central Pennsylvania, and for the past six years, she's been a stay-at-home mother—but not entirely by choice.
It Was Fun for the First Year
When her first child was born, Stephanie decided to take a year off to be there for all those fabulous "firsts" that come with new motherhood. By the end of the year, though, she wasn't feeling quite as fulfilled as she thought she would. In fact, she was horribly bored and longed to reenter the work world. Child number two soon followed, though, and then child number three. By that time, she was actually in the position of not being able to afford to return to work, because daycare costs would have been ruinous.
Finding Balance
If you think this is going to be another of those "How I found happiness and meaning in my otherwise horribly bleak life by opening a daycare in my home" stories, you're mistaken. Stephanie did start a child-centric business; she opened a toy library, and was able to take her kids to work with her. She stayed busy. But then her firstborn was diagnosed with special needs, and she had to close the toy library in order to devote more time to him. She did find a part-time job teaching, though, and began to feel a little more balance in her life.
Even so, it seemed as though there should be more—so Stephanie began blogging. As her kids grew older, she began to actively promote her blog—and to apply for other writing jobs. She found opportunities for freelance work, and her blog networking led to collaboration on a humor anthology, "I Just Want to Pee Alone," that became an Amazon bestseller. Ultimately, she was offered a children's book contract.
Having it All
Stephanie firmly believes that it is possible to have it all; you're just not likely to have it all at once. And sometimes what you get isn't what you expected. If she hadn't walked away from her job to raise her first child—and hadn't ended up unable to afford to return to work—she'd never have found the fulfillment in her career that she now enjoys, working full-time at home.
This article is part of our Hope for Your Job Search Series. My goal is to bring you uplifting inspirational and hope-filled stories, tips and advice to encourage you during your job search.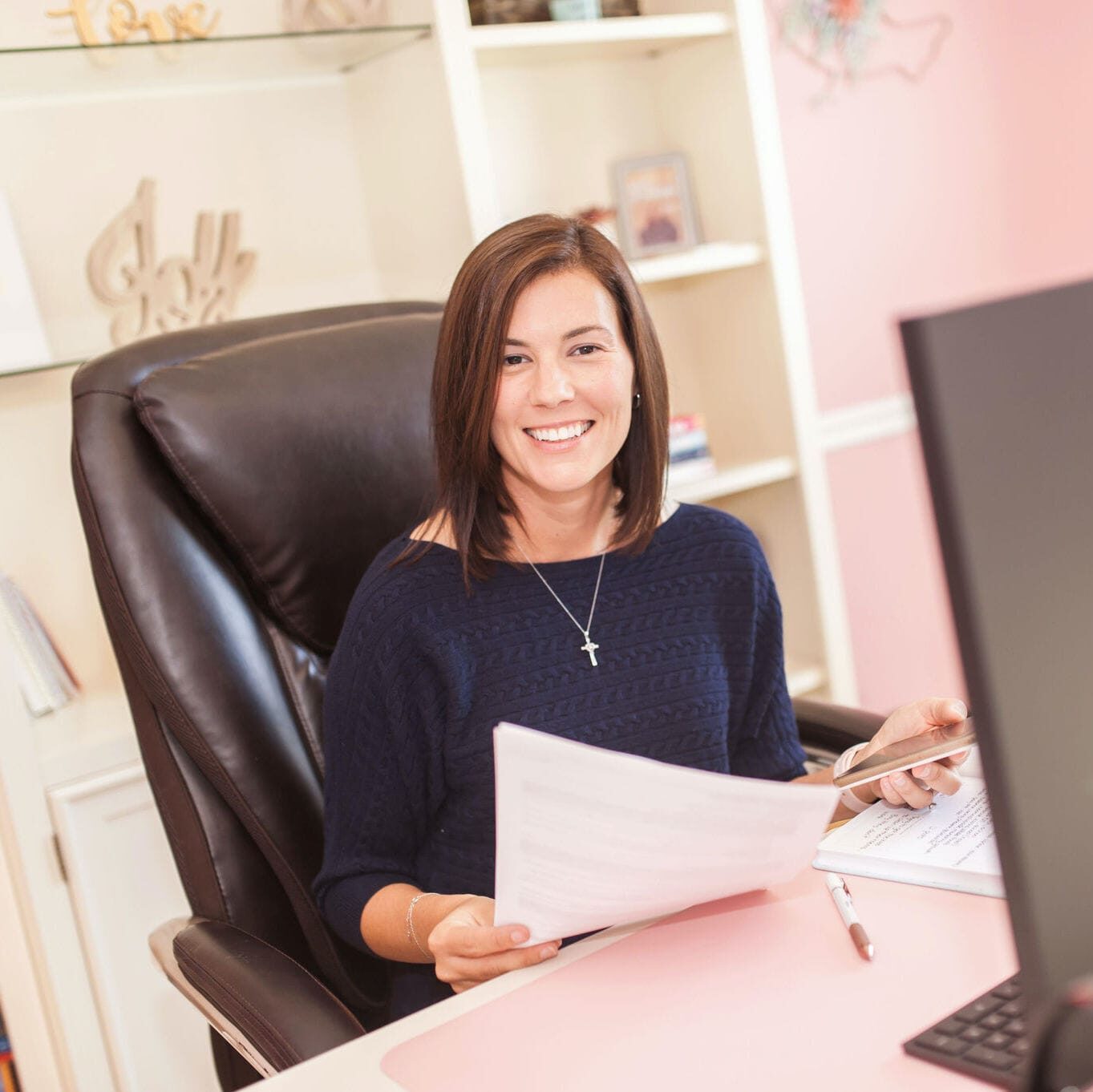 Jessica Hernandez, President, CEO & Founder of Great Resumes Fast
Hi, I'm Jessica. I started this company back in 2008 after more than a decade directing hiring practices at Fortune 500 companies.
What started as a side hustle (before that was even a word!) helping friends of friends with their resumes has now grown into a company that serves hundreds of happy clients a year. But the personal touch? I've kept that.
You might have seen me featured as a resume expert in publications like Forbes, Fast Company, and Fortune. And in 2020, I was honored to be named as a LinkedIn Top Voice of the year!
I'm so glad you're here, and I can't wait to help you find your next perfect-fit position!
Will your resume impress employers? Take this 2-minute quiz to find out.
Get your personalized plan for a resume that stands out and lands you your dream job!
Need a little help getting hiring managers to take notice? Find out what's standing between you and those magic words "You're exactly who we've been looking for!"