If you're in a job search—whether passively or actively looking—I've put together a list of 15 job search tips to remember for 2014 as you launch your New Year's job search.
Leverage Social Media-Enabled Job Boards
For those who've followed my blog and heeded my advice for some time now, you know I'm not a huge fan of job boards. In fact, I frequently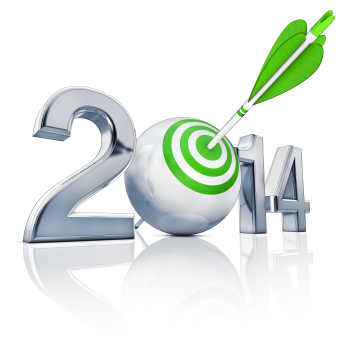 advise job seekers to use many other, more fruitful means to find a new position. However, I'm very impressed with social media-enabled job board www.simplyhired.com and its ability to tap into your network to find openings. You still have to do your part to research the openings and then make contact; but this is one sure-fire way to help you get your foot in the door. For more on social media-enabled job boards check out this post.
Facebook Friends and Who You Know
Check out your network of friends!  Review your friends' Facebook pages, research the companies they are employed by, and then go to those companies' Facebook pages to see if they have any openings for which you may be a good fit. Find one you're a great match for, and ask your friend to pass your resume on—or maybe mention your application—to the hiring manager. It's commonplace to ask friends if they know of any openings, but the truth is, they may not "know" of anything available at their company. It's much more effective for you to find the opening yourself and ask your friend to mention your name and hand your resume to the appropriate person.
LinkedIn Company Pages
I may start to sound like a broken record mentioning "research" so much. But, in actuality, a successful and effective job search is based on your willingness to conduct research—whether it's locating opportunities on job boards, talking to friends, looking up companies, or whatever the case may be. In this instance, my advice is to hop onto LinkedIn, check out a few select companies that you may be interested in working for, and see what they have available. You can apply directly this way—or take it one step further and see who, in your network, may be connected with the organization. And then reach out to them and request they pass your name or resume along to the appropriate person.
Start a Master Resume
Do you have a master resume? A master resume is one long chronological record of your career history, which you add to as certain accomplishments, successes, or results occur throughout your career. It's much easier to document numbers, metrics, facts, and figures if you keep track of them as they happen versus trying to remember them when you suddenly find yourself out in the job market and reworking your resume. If you already have a master resume, then commit to updating it at the beginning of 2014 so it's ready to go when you need it. As a resume writer, I find that my clients have the hardest time with recalling exact numbers. You'll thank yourself later for writing it down now. That number will be much more impressive than a vague statement on your resume.
Keep Up With the Experts
Great new advice regarding careers, job searching, resumes, and LinkedIn is always popping up on the Web. It can be daunting trying to keep up with it all, but you may be missing out on a great new job search tool if you're not staying in the loop. My advice here is to choose two to three career experts you really connect with, and make it a habit to follow them. Connect with them on LinkedIn, Twitter, and/or Facebook or subscribe to their blog feeds. Once each week, review any articles, tips, or material they've shared and commit to incorporating one or two tips they've suggested into your job search in the coming week. This way, you are making a plan, committing to the plan, and taking action—and you'll be able to see results.
Invest in YOU
As career industry professionals, we're always hearing about how important it is to earn more credentials, go to conferences, earn a new certification, or attend a workshop or new training program. The list could go on …  Have you thought about investing in YOU in 2014?  Is there something you could do right now that would make you a better candidate for the position you want?  Maybe it's earning a certification or credential, taking a course online, signing up for a workshop, or going to an industry conference. This year, invest in YOU—and increase your value proposition with employers.
LinkedIn: Tweak, Tweak, and Tweak Again
I am continually making adjustments to my LinkedIn profile to see what will help me place better in search results and draw more clients in. A huge part of my client base comes from job seekers who find me and connect with me on LinkedIn. I repeatedly research advice, tips, and strategies to improve my own profile—as well as my clients' profiles. I encourage you to do the same. Stay on top of what's new and changing on LinkedIn. Its platform is constantly evolving. Create a profile designed to attract your target audience. But don't stop there; keep tweaking and making improvements, and find what works best for you and your job search goals in 2014.
Become a Subject Matter Expert
What are you passionate about in your profession? Why not start a professional blog in 2014 that showcases your experience, expertise, and passion for what you do! Doing so positions you as a subject matter expert and can open countless opportunities you may have never considered. I cannot tell you how many newspapers, radio shows, and other career-related websites have contacted me and requested a quote because of articles I've written on my blog. And I can't even begin to estimate how many amazing new clients those opportunities have brought my way.
Monitor Your Online Image
The last thing you need is for someone with a questionable background popping up on Google when a potential employer searches your name online. Be purposeful in monitoring your digital image. Google yourself and see what pops up. The results may surprise you. Use websites such as mention.net to keep tabs on what's being said about you online and through social media.
Create A Network
If you've just been playing around on LinkedIn and Twitter until now, it's time to buckle down and be intentional. Start creating a network and become an active part of your network. You never know what kind of opportunities may arise from connections you've made and professional relationships you've started.
Cultivate Your Network
Once you've started networking, start cultivating your network and build meaningful relationships. Touch base with those in your network, keep in contact, and develop a great rapport. Your network has a better chance of helping you find a new job than any other means you will utilize in your job search. Purpose to make connections and build relationships.
Don't Just Click APPLY
Job searching is more than sitting on the job boards clicking APPLY all day. Thousands of other people—many who are not even remotely qualified—are flooding employers' in-boxes and applicant tracking software with their resumes and online applications. It makes it pretty difficult to stand out in stack of 500 other people. Go one step further … see who, in your network, may be connected with the organization, and then research who the hiring manager is, get a name, make a call, snail mail your resume—think outside the job board box. Use it as a basic tool to locate a position of interest, and then commit to going the extra mile to get your foot in the door.
Go to the Source
My previous point leads right into my next one. It's much more effective to go right to the source of the opening—the hiring manager. You can research on company web pages, LinkedIn, and through your network to find the hiring manager for an organization you're interested in working for. Then use snail mail as your ally; send a letter addressed to that person with your resume and cover letter enclosed. Handwrite on the envelope. It may appear to be "more professional" to have the name and address printed onto the envelope, or to use a label, but this only results in making the letter look like junk mail. And your resume and cover letter are far from being junk mail!  The hiring manager needs to see your experience and expertise and what a great fit you are!  So handwrite the name and address on it—and he or she will be much more likely to read it. It's surprising how that works, but trust me, it does.
Be Singular in Your Message. A Tip from the Team
Ensure all your areas of expertise are complementary, and that they all support one primary message about the precise value you bring to the table. – Jewel Bracy DeMaio, CPRW, ACRW, MRW, CEIP
CareerCloud – You Need to See This
Half of the great networking tips I've provided above can be accomplished on this one site: www.careercloud.com. A social resume, jobs with friends, and hidden jobs are three different ways you can use www.careercloud.com—and it will shake the foundation of your job search and how effectively you do it. Seriously, get on there and make something spectacular happen in your job search in 2014. I could gush forever about this site, but I'll stop now. Suffice to say, you need to see it for yourself. And by the way, I am in no way, shape, or form compensated for sharing this site. I just love it that much. Go there … today.
One Extra Tip Before You Go…Tap the Hidden Job Market
Piggybacking off of my last tip, I advise you to use CareerCloud's app, HiddenJobs, to start with when trying to tap the hidden job market. There is some ridiculous statistic that 80% of jobs are never posted anywhere online. Yikes!  That means you need to find them offline. This isn't as scary as you might think—if you're cultivating your network, making connections, and doing your research. I'll share a tip from my own experience: Way back when … I was looking to reenter the workforce as a recruiter after having been a stay-at-home mom with my daughter for her first year of life. When I was ready to hit the job market and get back into the field at the end of my year at home with her, I knew I wanted to get in with a staffing agency. So I looked up every agency within a 25- to 30-mile radius of my home (that's how far I was willing to commute). Lucky me, there were about 30 in my area—and I mailed each and every one a copy of my resume and cover letter. I fielded more calls from mailing my resume and cover letter than I did from all my other job search efforts combined. Of all the calls, five of them were for positions that had just become available, were not online, and the person was so impressed with my resume/cover letter and the timing, they just had to call me for an interview. The position I eventually chose was for a newly created role as the employment manager for a medical device manufacturer.
It's opportunities like these that are out there that you'll never know about if you don't take the time to do something different.
I realize I actually provided 16 tips, but I like to provide more than what's expected! I encourage you this New Year to be intentional in your 2014 job search. Take time to really commit to a new way of job searching. Don't feel overwhelmed and like you have to do every single one of these things this very moment. Choose one a week, or one a day, and implement it in your job search routine. You'll be surprised how quickly you'll see results.
Wishing you a wonderful 2014 and a quick and fruitful job search!
WANT TO WORK WITH US? If you would like us to personally work on your resume—and dramatically improve its response rate—then check out our professional and executive resume writing services at http://www.greatresumesfast.com and contact us for more information if you have any questions.
OTHER RELATED ARTICLES: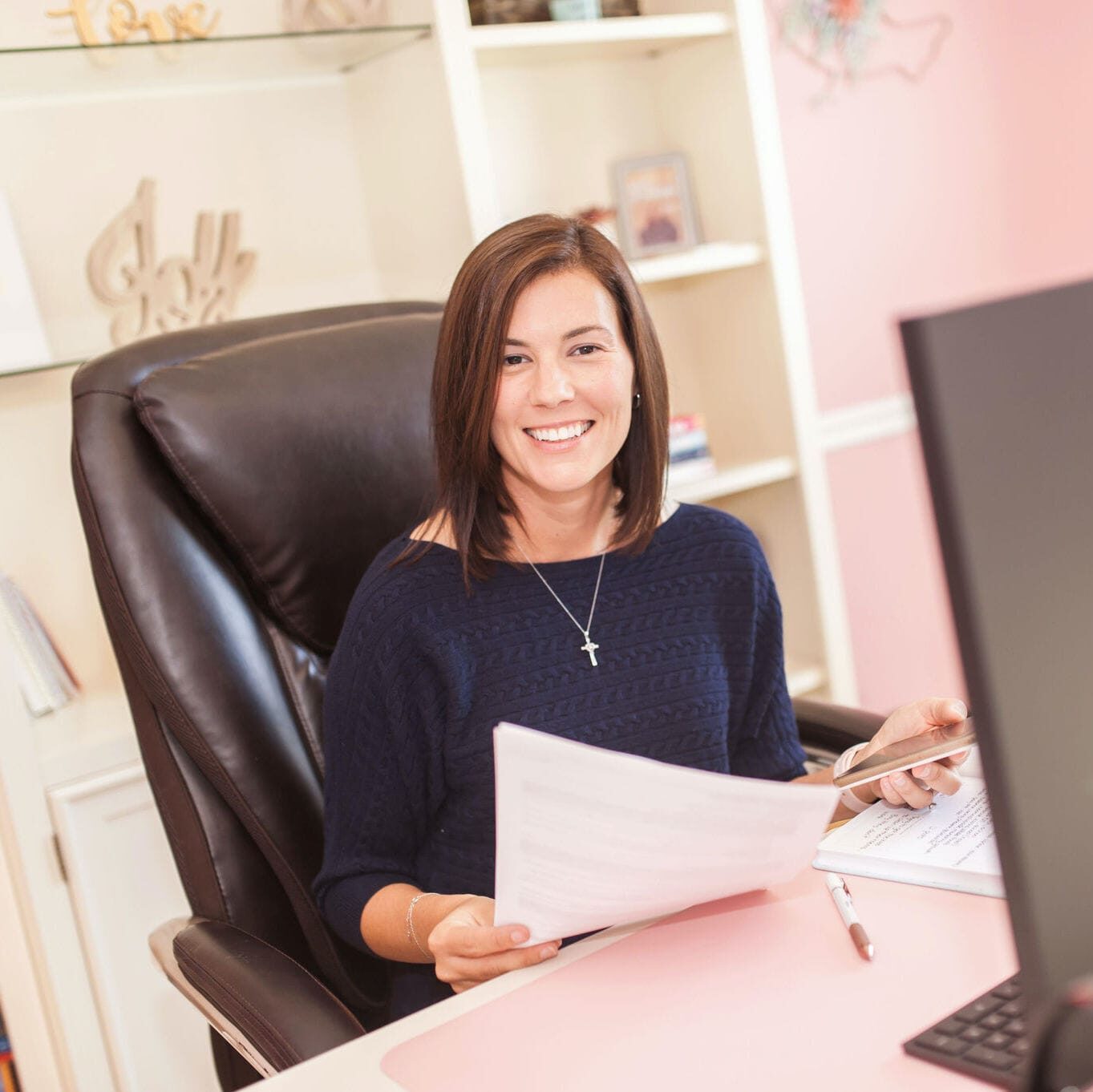 Jessica Hernandez, President, CEO & Founder of Great Resumes Fast
Hi, I'm Jessica. I started this company back in 2008 after more than a decade directing hiring practices at Fortune 500 companies.
What started as a side hustle (before that was even a word!) helping friends of friends with their resumes has now grown into a company that serves hundreds of happy clients a year. But the personal touch? I've kept that.
You might have seen me featured as a resume expert in publications like Forbes, Fast Company, and Fortune. And in 2020, I was honored to be named as a LinkedIn Top Voice of the year!
I'm so glad you're here, and I can't wait to help you find your next perfect-fit position!
Will your resume impress employers? Take this 2-minute quiz to find out.
Get your personalized plan for a resume that stands out and lands you your dream job!
Need a little help getting hiring managers to take notice? Find out what's standing between you and those magic words "You're exactly who we've been looking for!"