Securing a coveted interview with a potential employer means you have passed the first test to getting your foot in the door with a new organization. Congratulations! While being asked to interview is an achievement in itself, now is the time to prepare to wow the interviewer(s) with your knowledge of the business, relevant experience, and ability to meld with the company's corporate culture. The following are some signs you are not prepared for the big job interview with tips on how to get ready to rock it instead.
Not Knowing About the Company
You are not prepared if you know nothing about the company, what type of work it does, the company culture, or any details of the position you have applied for. It will be glaringly obvious to your interviewer if you didn't do your research ahead of time—and it will hurt your chances of being asked back.
How to Fix It
Do your homework ahead of time by researching the company. Visit the company website to learn about the company's services or products, what it does best, and the clients they serve. Also visit the company's LinkedIn and Facebook pages to get a better understanding of the company, any bleeding needs they have, and, most importantly, the company's culture. You could even reach out to a couple of the company's current employees to find out what they love most about working for the organization.
You Forgot Important Documents
If you did not bring your resume, cover letter, and references, you are not prepared and it will show. You should have several copies of these printed items with you on crisp, professional paper. When you get the call for an interview, be sure to ask how many people will be interviewing you so you know how many copies to take along. It also never hurts to have a couple of extra copies on hand.
How to Fix It
After you receive an invitation to interview, visit the company website and social media. Review the requirements of the position for which you are interviewing and adjust your cover letter and resume accordingly to demonstrate how well you will fit in and what you bring to the table. Be sure to run a spelling and grammar check. Print several copies two days before the interview on professional resume paper. This buys time to replace ink cartridges, correct glaring errors, and make necessary changes. You also don't have to panic about printing these the morning of the interview if you have taken care of this in advance.
You Failed to Dress to Impress
You didn't have proper interview attire, so you're not dressed appropriately. This is a big problem. Recruiters report that candidates not dressing appropriately for the position is a major factor in their hiring decision. The old adage "Dress to impress" still holds true.
How to Fix It
Dress for the job you want. Invest in at least one great interview outfit. Keep your look conservative and professional. Buy a black, gray, or blue suit that makes you look sharp for corporate jobs. Don't forget the tie, gentlemen. Also remember nice dress shoes that fit well and will be comfortable to wear. Try on your entire ensemble when you get home to make sure everything fits well and is comfortable far before the interview. This gives you time to make any necessary alterations and allows you to feel primed when the big day arrives.
You Weren't Ready to Talk About Yourself
Many interviewers will ask you to tell them something about yourself, but you don't know what to say. You weren't prepared to tell them why you want to work at this particular company at this time in this position.
How to Fix It
Be prepared to answer questions about yourself in advance and discuss how you are best suited to the organization's corporate culture. Without bragging, tell them about your previous experience, what it has taught you, and how it can help you in the role for which you are applying. This is your opportunity to explain why you are a great match and what you have to offer. Use real examples of relevant challenges you've faced, how you addressed them, and the results. This tells employers you know what you're talking about and that you can do the job. Make sure, during the interview, that you address cultural fit. According to a 2016 Recruiter Nation survey, 60% of recruiters reported that culture fit was a key part of their hiring decision.
You Didn't Prepare Any Questions
At the end of the interview, when the hiring manager asks if you have any questions, you say no. A candidate should always prepare questions in advance. It shows interest in the organization you are hoping to work for.
How to Fix It
Express enthusiasm during the interview and have several questions prepared in advance! Excitement about the position is a major factor in the hiring decision. By asking questions about the company, its mission, or why employees love working there, you're showing a genuine interest in learning about the company that you want to work for.
Get Ready! Get Set! Go Get the Job!
As a candidate, now you know what it takes to be prepared for your next interview. Start by researching the company in advance, preparing your documents ahead of time, and dressing appropriately. In addition, think about what you want to say about yourself and your abilities. Prepare thoughtful questions to ask at the end of your interview, ensuring the position is a good fit for you—while demonstrating your true interest in the position. Now go get your new job!
I love helping executives (and rising stars!) overcome career obstacles and achieve their goals. I created Great Resumes Fast for this reason. I understand the pressures that busy executives contend with every day, and I know firsthand that a powerfully branded executive resume and LinkedIn profile can change a person's life for the better.
Career satisfaction.  Joy.  Financial freedom.  Work-life balance.  They are my WHY behind what I do.
My background includes unique credentials: I'm a veteran career expert and executive resume writer, Certified Social Branding Analyst, and former recruiter for global Fortune 500 companies who has been cited hundreds of times in major media outlets from The Wall Street Journal and Huffington Post to Monster.com and Yahoo. With that said, the only thing that makes me happier than our clients' success is our track record within the industry. Great Resumes Fast, a values-based business, has received nearly a dozen awards for excellence, including five consecutive honors for Best Resume Writing Service.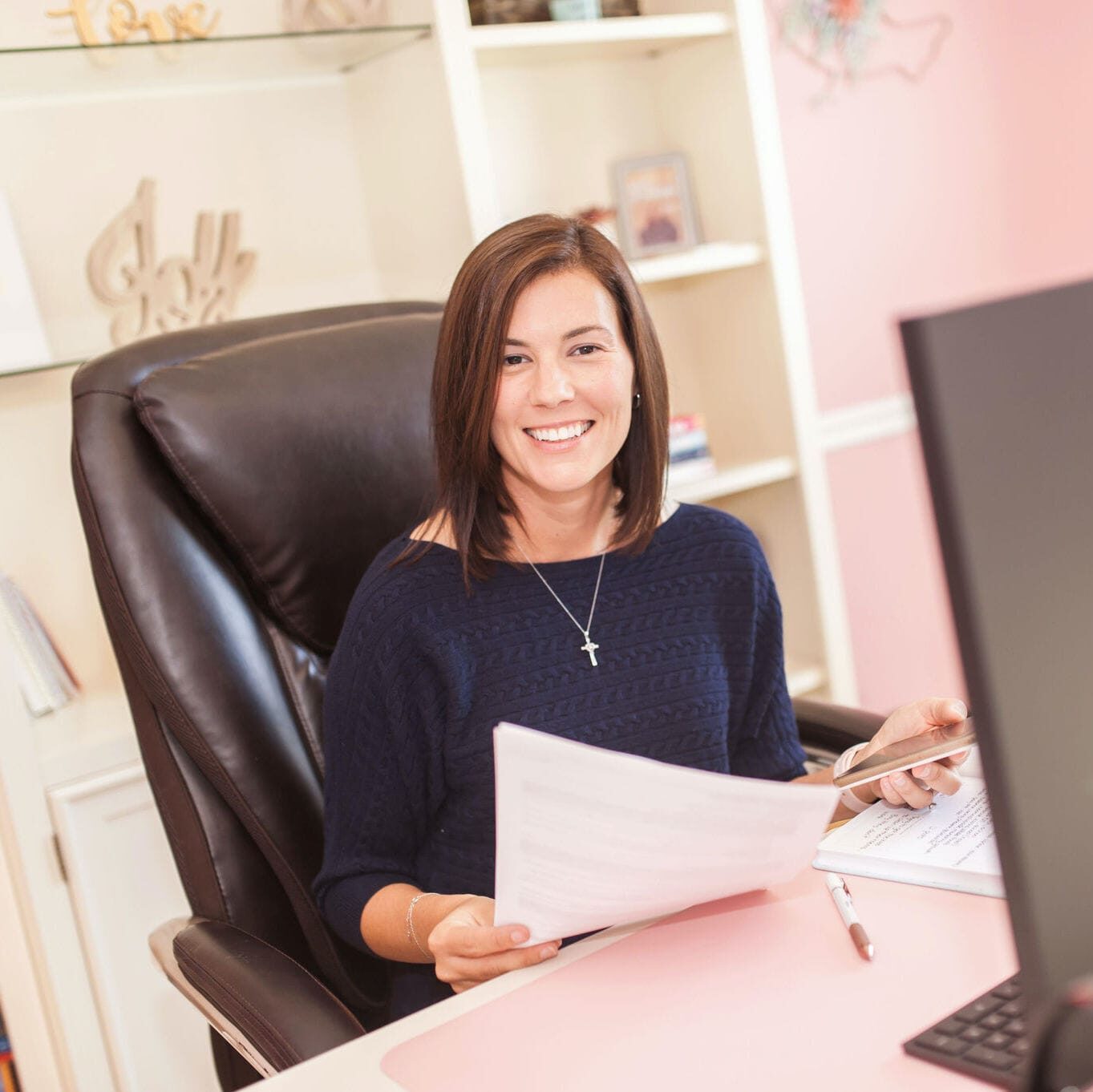 Jessica Hernandez, President, CEO & Founder of Great Resumes Fast
Hi, I'm Jessica. I started this company back in 2008 after more than a decade directing hiring practices at Fortune 500 companies.
What started as a side hustle (before that was even a word!) helping friends of friends with their resumes has now grown into a company that serves hundreds of happy clients a year. But the personal touch? I've kept that.
You might have seen me featured as a resume expert in publications like Forbes, Fast Company, and Fortune. And in 2020, I was honored to be named as a LinkedIn Top Voice of the year!
I'm so glad you're here, and I can't wait to help you find your next perfect-fit position!
Will your resume impress employers? Take this 2-minute quiz to find out.
Get your personalized plan for a resume that stands out and lands you your dream job!
Need a little help getting hiring managers to take notice? Find out what's standing between you and those magic words "You're exactly who we've been looking for!"