While it is increasingly normal for people to have many jobs over the course of their careers, there is still a stigma attached to "job hopping." Switching jobs happens, and it happens for many reasons. Sometimes it is the employer's fault, and other times an employee has plenty of good reasons for leaving: wanting a higher salary, better job satisfaction overall, or perhaps even just a much-needed career change. Long gone are the days of staying with one company for decades. However, employers and recruiters still want to be able to have some confidence that job seekers aren't going to get hired then skip out on them after only a year or two—or less.
The way your resume portrays your work history can have a major impact on the success of your current job search. The most effective resume needs to speak to a potential employer's needs while demonstrating that you are a top-notch, qualified, and trustworthy candidate.
If your resume's work history shows that you jump from job to job, prospective employers may infer that you are not a loyal employee, or that you are difficult to work with. But that is not always the truth. If you are job searching and worried that your work history makes you look like a job hopper, there are some strategies you can use to demonstrate that you are in fact a valuable employee—even if you have had some short stints at several jobs.
To show you some tips to tailor your resume in order to prevent scaring off potential employers, I'll take you through the changes made to Bryan Keppler's resume, as well as to that of a healthcare executive.
Bryan, a passionate conservationist, had the bad luck of going from one habitat restoration company that collapsed a few months after he joined to another that failed to send his paycheck regularly. In spite of having done absolutely nothing wrong, Bryan was having a very difficult time finding a new job with these two experiences appearing front and center on his resume—and positioning him as a dreaded "job hopper." He didn't just up and quit for no good reason—his previous employers were the problem, not him. Nonetheless, the employment dates were putting off potential employers before he even had a chance to prove himself as a skilled, loyal employee.
Here are the four resume tips I recommend that you can also use if you are worried about job hopping—or just the appearance of it—hurting your job search. Even if you have left because of low job satisfaction, an issue with pay, or a bad work environment—and done so through your own choice—you can implement some of these tips to help improve your resume and the chances of your hiring at a new company.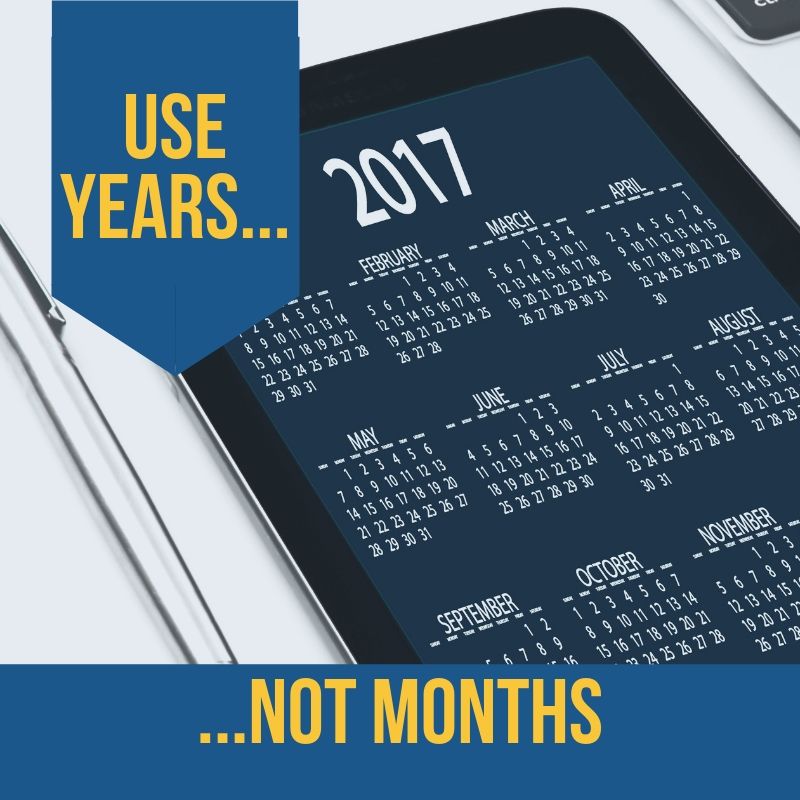 1.) Be Strategic with Your Dates of Employment
In Bryan's case, one of the easiest and most basic strategies to downplay the appearance of job hopping was to remove the months from the dates on his work experience. The original entry read:
Company 2, Toledo, OH
July 2017 – Present
Company 1, Bowling Green, KY
November 2016 – March 2017
The updated entry:
Company 2, Toledo, OH, 2017 – Present
Company 1, Bowling Green, KY, 2016 – 2017
There were actually two key changes made here. The first was actually formatting within the employment history section—pushing the dates together with the company name and location so as to call less attention to them. The second was to remove the months, which helps by not calling attention to the fact that he worked for both companies for less than six months. It also removes the four-month employment gap between March and July of 2017.
If you have multiple short periods of employment, or employment gaps, simply removing the months from your resume's employment history can make a big difference to how a prospective employer considers your application. If you're looking at your resume and wondering "How often is too often to change jobs? Are my multiple job changes hurting me?," then you are probably a good candidate for removing the months on your resume's employment history and just including the years.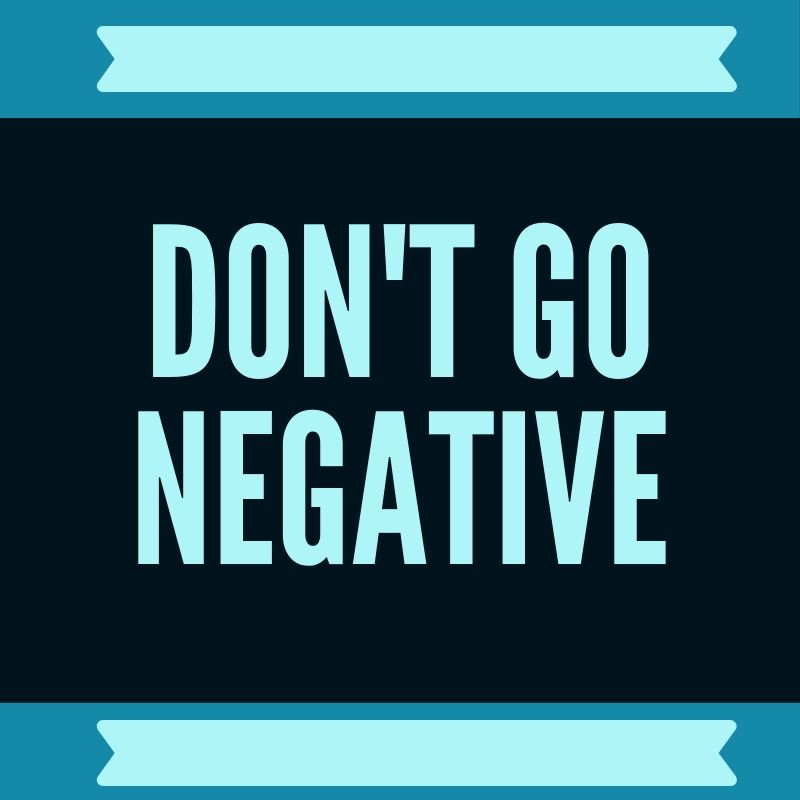 2.) Keep the Current Position Short and Sweet
Bryan knew very well that badmouthing his current employer on his resume would not play very well. Unfortunately, there is no way to effectively state on your resume that your employer is shady and failing to send a paycheck without casting yourself in a negative light as well. Even if it is true, it does not belong on a professional resume. When you talk about a previous employer like that, a prospective employer may read it and wonder what you'd be willing to say about them.
Instead of badmouthing the previous employer in the cover letter or the resume, we crafted a short entry of no more than three lines playing up the role as a temporary position he took in order to help with several forest ecology projects. It demonstrated his skills and experience without potentially damaging his character.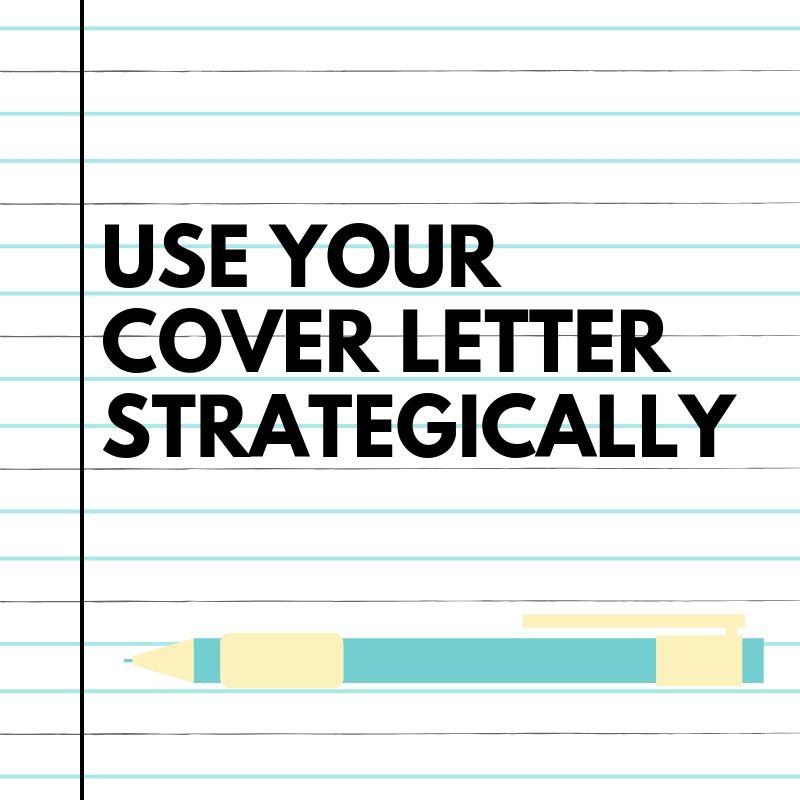 3.) Use Your Cover Letter Strategically
In Bryan's case, we used the cover letter to address the appearance of job hopping by mentioning that while he had to relocate for family reasons from Bowling Green, Kentucky, to Ohio and took a temporary position in the meantime, he is excited to take on a new challenge and become a loyal, long-term employee at a company where his passion for conservation and teamwork would add value.
Your cover letter can be a place to discuss your reason for leaving a job, your gaps in employment, or other issues that might contribute to the appearance of job hopping on your resume. However, as noted in tip #2, you have to be careful that you are not badmouthing a previous employer or casting yourself in a negative light through your explanations.
And if you get an interview, follow the same rules for discussing previous employers and your reasons for leaving as you follow in your cover letter and resume. Doing so will build the trust of a prospective employer.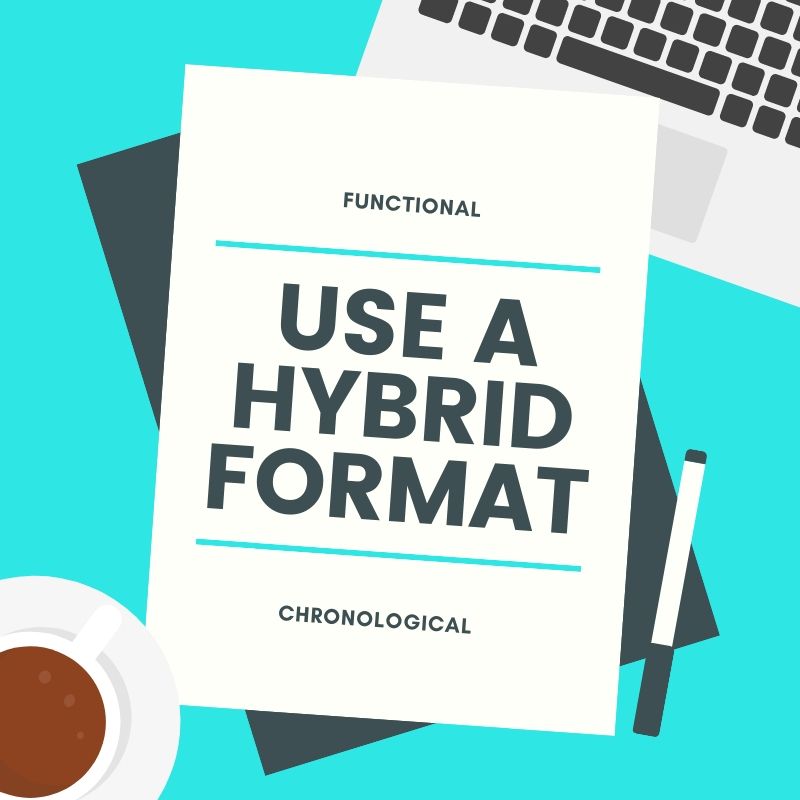 4.) In Extreme Cases, Consider a Hybrid Functional Resume / Chronological Resume
If you have spent less than a year at your last three or more jobs or if you have several significant employment gaps on your resume, another option is to push the chronological list of your employment history to the end of the resume and keep the focus on relevant achievements rather than on your career chronology and the years spent at each job.
The format of this kind of resume looks similar to a standard resume with a primarily chronological format, but rather than diving into the work history chronology after the career summary statement or introduction, it includes a section for relevant experience highlights and accomplishments—highlights and accomplishments that set you apart and show your value, not a boring list of job duties and soft skills. For a senior healthcare executive who wanted to downplay his employment gaps while showcasing his qualifications, this section took shape as follows:
Executive & Strategic Leadership Highlights
(Followed by several bulleted achievements related to his patient-retention metrics, operational leadership, budget management, and key role in implementing a new Medicaid ACO contract.)
Population Health Management & Financial Analysis Highlights
(Followed by several bulleted achievements across cost savings, patient satisfaction scores, and post-acute care process improvements.)
This information took up the entire first page and perfectly positioned him as a qualified, promising applicant for the healthcare executive roles he was targeting. By the time the hiring manager got to the second page—what, a two-page resume?! Yes—it's okay and often a good idea—to see the career chronology and his employment gaps, they were already excited about his accomplishments and overall value proposition.
While no one should ever lie or be misleading on their resume (not only is it unethical, but it will almost certainly come back to haunt you) the purpose of marketing collateral is to cast your experience in the best possible light to a recruiter or hiring manager. You need to make yourself stand out as an applicant, and downplaying negative aspects of your career helps you do that. If you are struggling with the appearance of job hopping or with employment gaps as you write a resume, feel free to contact us at Great Resumes Fast for help with your professional resume and get started with achieving your career goals. You have the skills and the qualifications—let us help you craft them into an outstanding, effective resume.
For more resume writing tips, dos and don'ts, insights into the hiring process, and general career and job search advice, head over to the Great Resumes Fast blog archives.
Are you tired of your resume being rejected by applicant tracking systems? I know how frustrating it is to submit your resume and receive no response. I hate seeing qualified people never breakthrough the screening process. It shouldn't be that way. That's why I created this guide and I encourage you to download the FREE PDF so you can start seeing better resume response rates!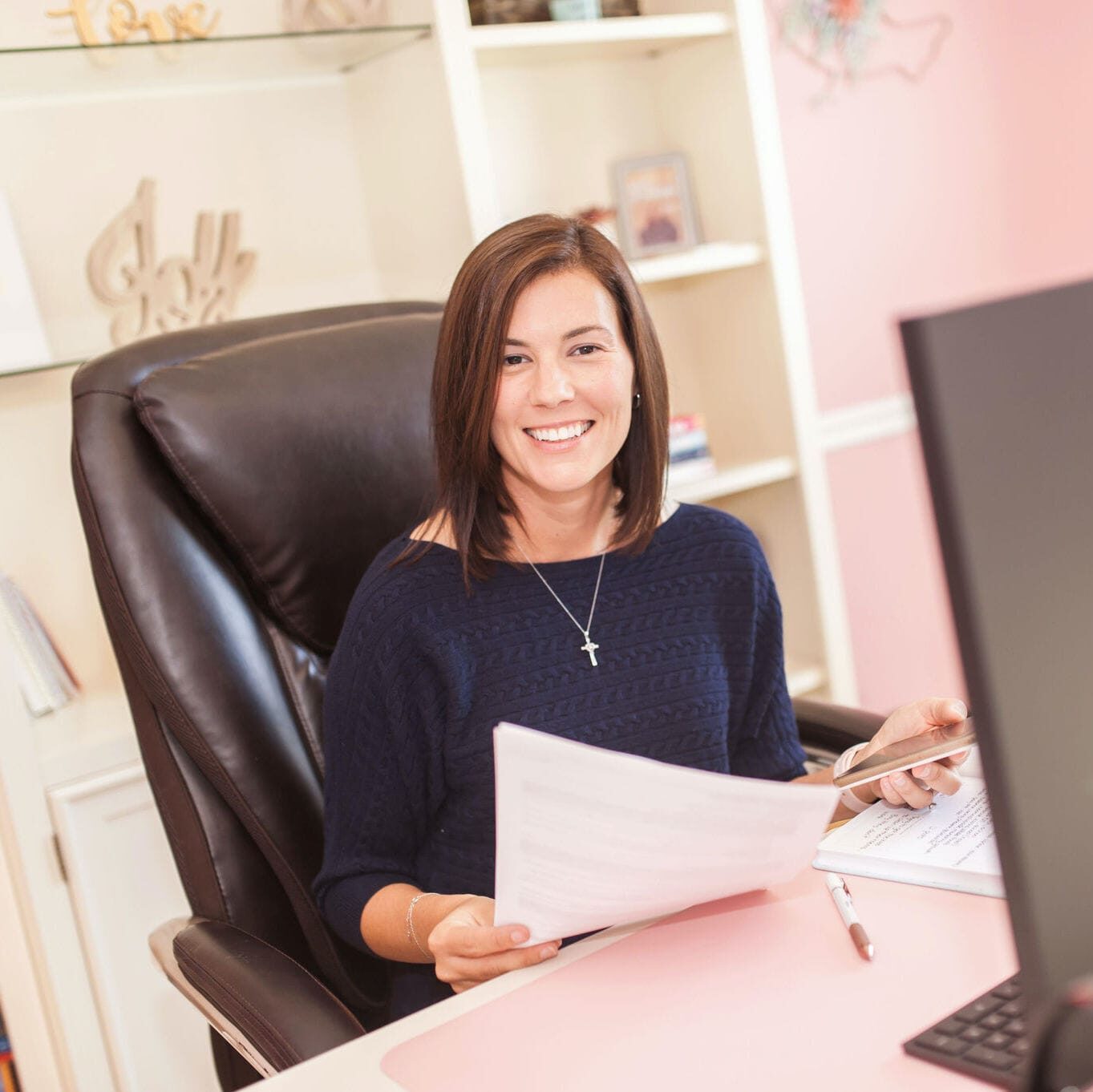 Jessica Hernandez, President, CEO & Founder of Great Resumes Fast
Hi, I'm Jessica. I started this company back in 2008 after more than a decade directing hiring practices at Fortune 500 companies.
What started as a side hustle (before that was even a word!) helping friends of friends with their resumes has now grown into a company that serves hundreds of happy clients a year. But the personal touch? I've kept that.
You might have seen me featured as a resume expert in publications like Forbes, Fast Company, and Fortune. And in 2020, I was honored to be named as a LinkedIn Top Voice of the year!
I'm so glad you're here, and I can't wait to help you find your next perfect-fit position!
Will your resume impress employers? Take this 2-minute quiz to find out.
Get your personalized plan for a resume that stands out and lands you your dream job!
Need a little help getting hiring managers to take notice? Find out what's standing between you and those magic words "You're exactly who we've been looking for!"