15 Expert Tips for Using LinkedIn in Your Job Search in 2014
15 Expert Tips for Using LinkedIn in Your Job Search in 2014
It's no wonder that LinkedIn has become such a critical tool in a successful job search—with job boards charging hundreds of dollars to post openings and hundreds of unqualified applicants flooding employers' in-boxes, LinkedIn has exactly what HR is looking for—free or low-cost resources and a trusted network of connections right at its fingertips. So I tapped into my wonderful network of colleagues and asked them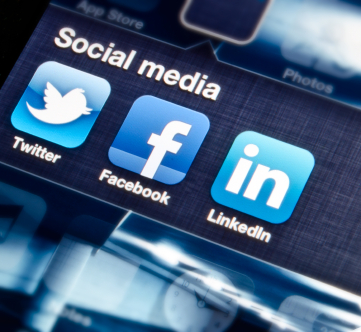 to provide their best LinkedIn job search tips to share with you. I just couldn't tackle a topic so near and dear to my heart without some expert help. What does that mean for you? You're going to get the best expert tips on leveraging the power of LinkedIn for your job search in 2014 — right now. Below I'm going to share with you their LinkedIn tips … and may your social networking on LinkedIn be forever changed—for the BETTER! You're going to love this list!
BE CREATIVE
Job seekers should create a lively, intriguing visual portfolio using the newest "links or uploads" feature in your bio and work history. Employers love to scan profiles; show them something you've done that's impressive, whether it's a publication, article contribution, presentation, or fiscal predictions. Get creative! —Ritika Trikha, CareerBliss Writer
BE PROFESSIONAL
Show your professional side on LinkedIn. Avoid overly casual or provocative pictures. Be personable and warm but not questionable in your communications. Always remember that potential employers may be viewing your activity and forming a judgment—either positive or negative—about you. —Jennifer L. Lopez, Project Assistant: Social Media • Blogging • Marketing DiscoverCorrections.com
STAY IN CONTACT
Keep in regular contact with your LinkedIn Connections by using the 'last contacted by' feature in the LinkedIn Contact list section. Tells you when you last spoke with someone, so you'll know the right time to reach back out. —Lisa Rangel, Managing Director, www.ChameleonResumes.com
MONITOR WHAT OTHERS SEE
In the process of revamping your LinkedIn profile? Deselect "Let people know when you change your profile, make recommendations, or follow companies" under the Profile Privacy Controls section. Then you can make as many edits as needed without notifying your contacts each time that that you do. —Jennifer L. Lopez, Project Assistant: Social Media • Blogging • Marketing DiscoverCorrections.com
Check the success of your LinkedIn posts. A new section called "Who's Viewed Your Updates," located below the ticker that counts your profile views, tells you whether and how many times your posts and shares are read, clicked, and commented on. —Amy Adler, Five Strengths Career Transition Experts
KEYWORDS
What phrase would you search to find someone like you? Use long-tail keywords in your headline, body, and throughout your profile that uniquely describe your professional expertise. —Amy Adler, Five Strengths Career Transition Experts
Keep a keyword count. Choose 1-2 keywords most relevant to your job search goals, and make sure those keywords are incorporated within the sections of your profile that rank keywords highest: your headline, previous job titles, career summary, and work history descriptions. On LinkedIn, the people with the most instances of a particular keyword within these sections of their profiles rank highest in search results. The only way to be ranked higher than someone who has fewer occurrences of that particular keyword than you do is to have more recommendations from connections. —Jessica Hernandez, President of Great Resumes Fast
A well-written LinkedIn profile can not only support your job search but also dramatically shorten it.  My strategy, as a writer, is to convey the applicant's professional brand through a professional and personalized profile that maximizes career-specific keywords while still giving focus to the unique strengths and contributions of the individual.  The keywords will help cause the profile to be captured through electronic search efforts, and the personality will capture the reader's attention. Amy Maerten, Professional Resume Writer
MAXIMIZE YOUR PROFILE
Don't get hung up on the number of profile views that LinkedIn charts every week. Quality means more than quantity, so it's better to attract the right audience by using the right keywords than trying to appeal to a large, diffuse audience. —Amy Adler, Five Strengths Career Transition Experts
Request recommendations from appropriate connections within your network. Recommendations will cause you to rank higher in search results for your chosen keywords, and they speak volumes about who you are and the value you offer potential employers. —Jessica Hernandez, President of Great Resumes Fast
So you're not feeling creative today? That's just fine: Curating content as a method of engagement is as valid as developing your own. Figure out what your target audience likes to read, then post interesting links to articles from those journals, sites, and industry publications. Introduce each link with a sentence or two that describes what you found interesting in particular. —Amy Adler, Five Strengths Career Transition Experts
Utilize the publications section within your profile to cement your position as a subject matter expert. It doesn't have to be in print to be included. I post links to articles I've written that are published on the Internet. The links can be to your own blog articles too. Showcasing your writing about your professional area of expertise on your LinkedIn profile increases your SEO, promotes your personal brand, and substantiates your subject matter expertise. —Jessica Hernandez, Great Resumes Fast
Remember the medium, and make your LinkedIn profile easy to read. Your LinkedIn profile is Web content, so it's more likely to be scanned initially than read thoroughly. Design your content out for an online audience using short paragraphs, bullets, and appropriate amounts of white space. —Amy Adler, Five Strengths Career Transition Experts
Direct which skills you're endorsed for by controlling which skills are listed on your profile. You can include up to 50 skills on your profile, but that doesn't mean you need to use all of them. If there are a few keywords that are most relevant to what you do and the type of position you're pursuing, list those skills first. LinkedIn automatically asks visitors to your profile to endorse you—and you don't get to choose which skills LinkedIn presents to others, asking on your behalf for endorsements. However, you can influence the choices offered to others by limiting the number of skills contained within your profile to only those that are most relevant to the position you're seeking. —Jessica Hernandez, Great Resumes Fast
Don't necessarily accept the status quo: If you don't like the standard order of elements in your profile, switch it up so that the experience you want to emphasize the most is placed up front. —Amy Adler, Five Strengths Career Transition Experts
Start your 2014 job search off by improving and optimizing your LinkedIn profile with the expert tips listed above. Have a tip of your own? We'd love to hear it!
WANT TO WORK WITH US? If you would like us to personally work on your LinkedIn profile and dramatically improve its response rate, then check out our LinkedIn profile writing service or contact us for more information if you have any questions.
RELATED ARTICLES:
15 Expert Job Search Tips for 2014
Top 9 Cover Letter Tips for 2014
Top Cover Letter Trends for 2014
Jessica Hernandez, President, CEO & Founder of Great Resumes Fast
Hi, I'm Jessica. I started this company back in 2008 after more than a decade directing hiring practices at Fortune 500 companies.
What started as a side hustle (before that was even a word!) helping friends of friends with their resumes has now grown into a company that serves hundreds of happy clients a year. But the personal touch? I've kept that.
You might have seen me featured as a resume expert in publications like Forbes, Fast Company, and Fortune. And in 2020, I was honored to be named as a LinkedIn Top Voice of the year!
I'm so glad you're here, and I can't wait to help you find your next perfect-fit position!
Will your resume impress employers? Take this 2-minute quiz to find out.
Get your personalized plan for a resume that stands out and lands you your dream job!
Need a little help getting hiring managers to take notice? Find out what's standing between you and those magic words "You're exactly who we've been looking for!"