It's not always easy when you're unemployed, and you have been for a while. You're going through a very challenging time, and I'm not making light of it. I know it can be stressful and frustrating. To see the positive in unemployment you have to look for opportunity.
The Opportunity to Socialize (errr … network)
The worst thing you can do is become a recluse. Most of the time, people do this out of a sense of shame or embarrassment about being unemployed, and this leads them to avoid family and friends. And it can be even more serious. The depression brought on by the realization that we are NOT, in fact, indispensable—compounded by the stress that comes from worrying about finances—can cause people to withdraw from societal relationships and seek an isolated existence. Keep in mind that you'll get through this difficult time much more easily if you accept the support other people can offer. In addition, during this time it's important to network – lunches, informational interviews, telling those you know about what you do and what you're looking for can open many doors of opportunity.
The Opportunity to Figure Out What You Want to Be When You Grow Up
So many clients tell me that they're still trying to figure out what they want to be when they grow up. Well, now's the perfect time to figure it out! Do some soul searching; volunteer for organizations you care about; explore opportunities in areas you think you might be interested in, and talk to people who are currently doing what you think you might want to do; ask questions and get more information. This is a great time to hold informational interviews with contacts who are successful in their given industry. Go here to read about using Informational Interviews to your advantage. The statistics of people who aren't doing what they LOVE to do are staggering. Use this as your opportunity to figure out what you LOVE—and then pursue that.
The Opportunity to be Positive
Studies conducted on the average length of a job search during the 2008-2009 economic downturn found that job seekers who maintained a positive disposition and outlook about their job search found work much more quickly than those who viewed their situation with extreme negativity. There's something to be said about positivity. I think the quote: "Whether you think you can or whether you think you can't, you're right" fits perfectly here. Use this time to believe in yourself and THINK YOU CAN. Because YOU CAN and YOU WILL.
The Opportunity to Invest in Yourself
I coach clients through career changes and gaps in employment as part of our resume development process. One of the first questions we ask clients with gaps or unemployment in their career history is: what did you do during the gap? What did you do while you were a stay-at-home mom? Chances are they volunteered, ran committees, planned projects, meetings, trips, took classes, continued their education, received new certifications—the list could go on and on. So here's my point—if you're unemployed, look for the opportunity to invest in yourself (and your future career). Take classes, earn credentials or certifications, participate in events, volunteer. And keep track of what you're doing in the gap. Because that information can be invaluable in your job search—and on your resume.
Unemployment—or a gap in employment on your resume—isn't the end of the world … or the demise of your job search or career.  Look for the opportunity! The opportunity to socialize/network, to figure out what you want to be when you grow up. To be positive and to invest in yourself—all while conducting your job search!
Speaking of socializing, I mean networking! Let's "network" on LinkedIn! You can send me an invite here.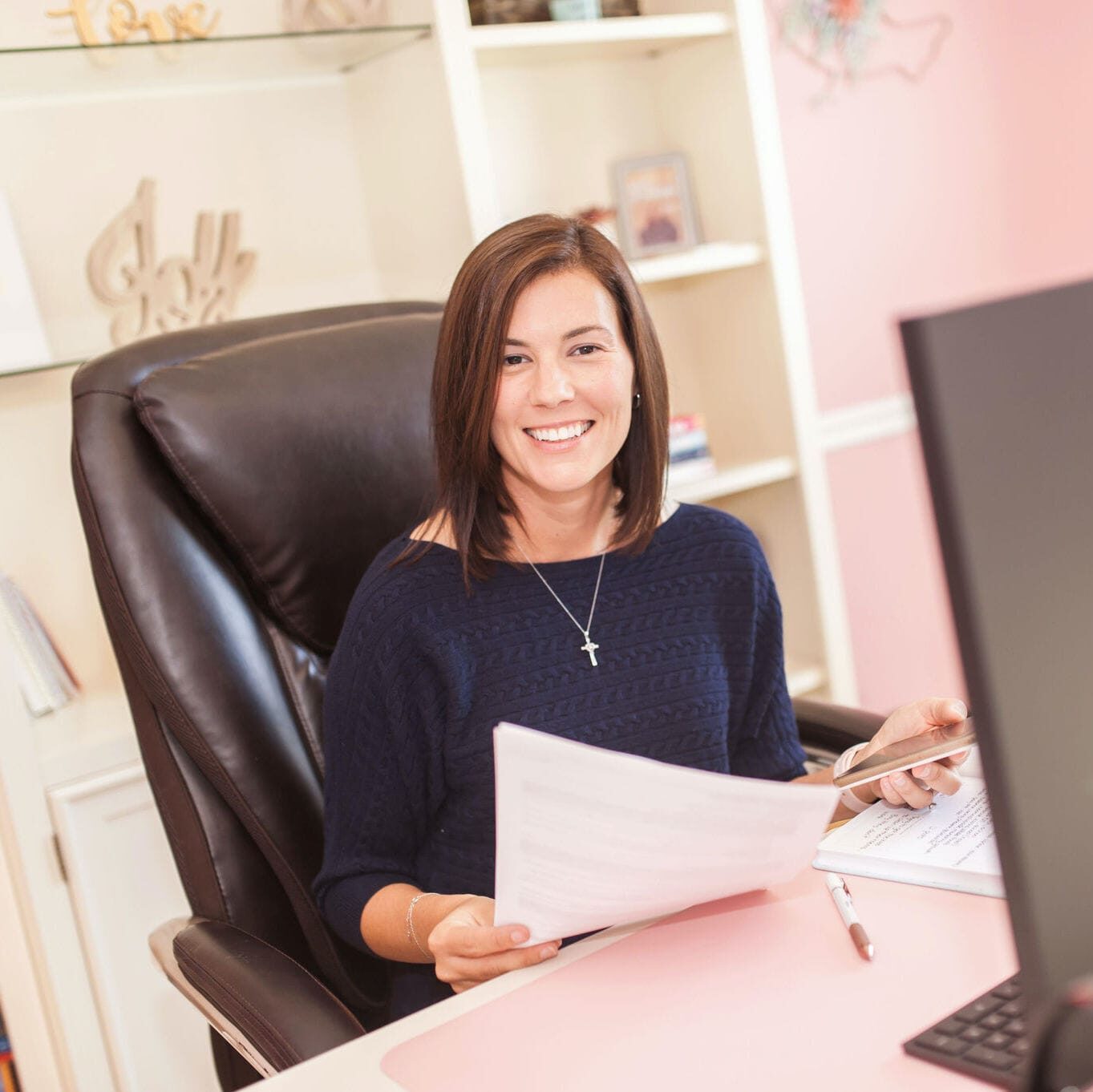 Jessica Hernandez, President, CEO & Founder of Great Resumes Fast
Hi, I'm Jessica. I started this company back in 2008 after more than a decade directing hiring practices at Fortune 500 companies.
What started as a side hustle (before that was even a word!) helping friends of friends with their resumes has now grown into a company that serves hundreds of happy clients a year. But the personal touch? I've kept that.
You might have seen me featured as a resume expert in publications like Forbes, Fast Company, and Fortune. And in 2020, I was honored to be named as a LinkedIn Top Voice of the year!
I'm so glad you're here, and I can't wait to help you find your next perfect-fit position!
Will your resume impress employers? Take this 2-minute quiz to find out.
Get your personalized plan for a resume that stands out and lands you your dream job!
Need a little help getting hiring managers to take notice? Find out what's standing between you and those magic words "You're exactly who we've been looking for!"