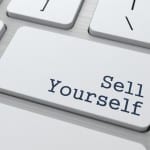 Resume writing can be a daunting task, and it can be tough to know what to include and what to leave out. When it comes to applying for a new job, one of the first questions people ask is what skills to include on a resume. My advice is always to focus your resume on the experience and key skills that a specific employer is looking for. More often than not, this means leaving generic soft skills off when you list skills on your resume.
But to my dismay, too many job search articles discuss the importance of "soft skills," how critical they are on your resume, and how to list soft skills on a resume. I've even seen so-called experts list the top 10 critical soft skills that must be on your resume. Hard and soft skills say different things to potential employers, and you want to be speaking the language of hard skills. Soft skills are particularly detrimental to an executive resume, where it is just assumed that you should have many soft skills and your time should be spent discussing achievements. When writing a resume, you need to impress immediately. Soft skills simply don't do that for you.

What are soft skills as opposed to hard skills?
A soft skill is one that quite frankly doesn't say much about your actual work experience or accomplishments. Soft skills are often skills that it's assumed you should have, especially once you have reached a certain point in your career, and shouldn't need to be pointed out on a resume. Instead, your accomplishments should demonstrate that you have these soft skills rather than you having to explicitly spell them out. Plus, most of the soft skill terms are general clichés that can be cherry-picked at random by you to help beef up a resume. That's not helpful to you or to a hiring manager.
Problem-solver, team player, and great communicator tend to top the list of desirable soft skills; but what does the hiring manager reading your resume actually think about these terms?
Frankly, these soft skills are applicable to any job seeker in the market. Almost every job requires them, and they probably appear on nearly every professional resume and are sprinkled throughout almost every cover letter a hiring manager or recruiter looks at. Therefore, they fail to differentiate you and your expertise, and don't necessarily speak to why you are a good fit for the particular job you are applying to. In fact, a recent study conducted by the Harris Poll on behalf of CareerBuilder confirms this point of view: 2,200+ hiring managers ranked the worst terms to use on a resume—and some of the worst offenders? Soft skills!
• Best of breed
• Go-getter
• Think outside of the box
• Synergy
• Go-to person
• Thought leadership
• Value add
• Results-driven
• Team player
• Bottom line
• Hard worker
• Strategic thinker
• Dynamic
• Self-motivated
• Detail-oriented
• Proactive
• Track record
I'm going to add some of the worst offenders that I see, too:
Time management: If you have to tell a hiring manager that you are able to manage your own time, they aren't going to be impressed—after all, that's just part of being an adult, never mind a professional with a successful career.
People skills: Okay, there are some jobs in today's technology-heavy world that don't necessarily require strong people skills, but without them you probably aren't going to get past an interview—and you'll never get to the interview if you don't have a solid list of technical skills on your resume.
Critical thinking: Again, this is easy to show by instead describing specific challenges you have faced in your career and how you have successfully found solutions.
Communication skills: Trust me, a polished resume that concisely and clearly speaks to your accomplishments and why they would benefit a potential employer says much more about your communication skills than typing out a generic "communication skills" under the strengths section of a resume.
Organizational skills: Similar to time management, if you can't keep yourself organized or have had such a problem with it in the past you feel it's worth bragging about, then it might be more of a red flag than a positive skill to a potential employer. A job like scheduler or executive assistant may specify the need for "organizational skills," but instead of just saying that you have those skills, tell how you have used them—orchestrating meetings, making travel arrangements for multiple executives, coordinating conventions, etc.
Strong work ethic: Again, if you have to point this out, an employer won't be impressed. They want to see accomplishments and work experience that demonstrate your strong work ethic. Saying you have a good work ethic is just taking up valuable space on your resume.
Leadership skills: But how have you been a leader? Don't waste a recruiter or manager's time with this phrase. Skip it, and describe times you have been a leader instead.
Positive attitude: No one is going to call themselves a grump on a resume. Just leave this out–if an employer likes what they see for your skill set and work experience they will be able to learn about your attitude from references or at an interview.
How to Improve Your Resume Without Soft Skills
Use keywords instead of soft skills, and ensure your resume touches on every requirement within the job ad and how you've met or exceeded them. Pay special attention to the "hard skills" requested—specific knowledge and abilities that you should tailor your resume towards. A job description will almost certainly have a listing of skills required for you to work from. As you look over your resume, ask yourself if it could be sent in for any job from teacher to banker to government staffer. If it could be, then you need to focus more on hard skills and focused accomplishments and less on phrases that sound good and professional, but really aren't helping you get where you want in your career. An employer wants to know what you can do for them, not for anyone and everyone who's out there hiring.
If a job description asks for "customer service skills" or problem-solving skills" don't just add those exact words to your resume even if it is a strong ability of yours—show examples of how you have successfully used those skills to benefit prior employers, as I described in the example about organizational skills above. Soft skills are transferable skills, and this makes them valuable if you are changing industries or trying to find a job early on in your career, but you still need to adjust how you represent them on your resume to be more angled toward hard skills and hard examples. You have professional experience to talk about, so do it!
You should also quantify information and use numbers or percentages anytime you can on your resume. Include sales numbers, growth numbers, number of events organized and for how many people, etc., etc. Numbers speak far more loudly than clichés in the world of business.
For a jumpstart on writing your resume and figuring out how to describe your relevant skills for resume success, I've put together a list of alternative words to use on your resume. Spoiler: many are action verbs or relate to quantifiable achievements. Why? Because those are the way to describe skills for resumes that get results. Here are the 15 Best Words to Use on Your Resume: https://greatresumesfast.com/hiring-managers-reveal-the-15-best-words-to-use-on-your-resume/
Let Resume Writing Experts Help
Writing your own resume can be a difficult task, especially if you've had a long career and are looking to move within or up to the executive or C-suite levels. A resume writer like the experts that we have at Great Resumes Fast can help you weed out the soft skills and clichés, and turn them into attention-grabbing descriptions of achievements and work experience to impress potential employers. If you're looking to take the next step to advance your career, using executive resume writing services could provide you with the extra edge you need to achieve your career goals.

Are you tired of your resume being rejected by applicant tracking systems? I know how frustrating it is to submit your resume and receive no response. I hate seeing qualified people never breakthrough the screening process. It shouldn't be that way. That's why I created this guide and I encourage you to download the FREE PDF so you can start seeing better resume response rates!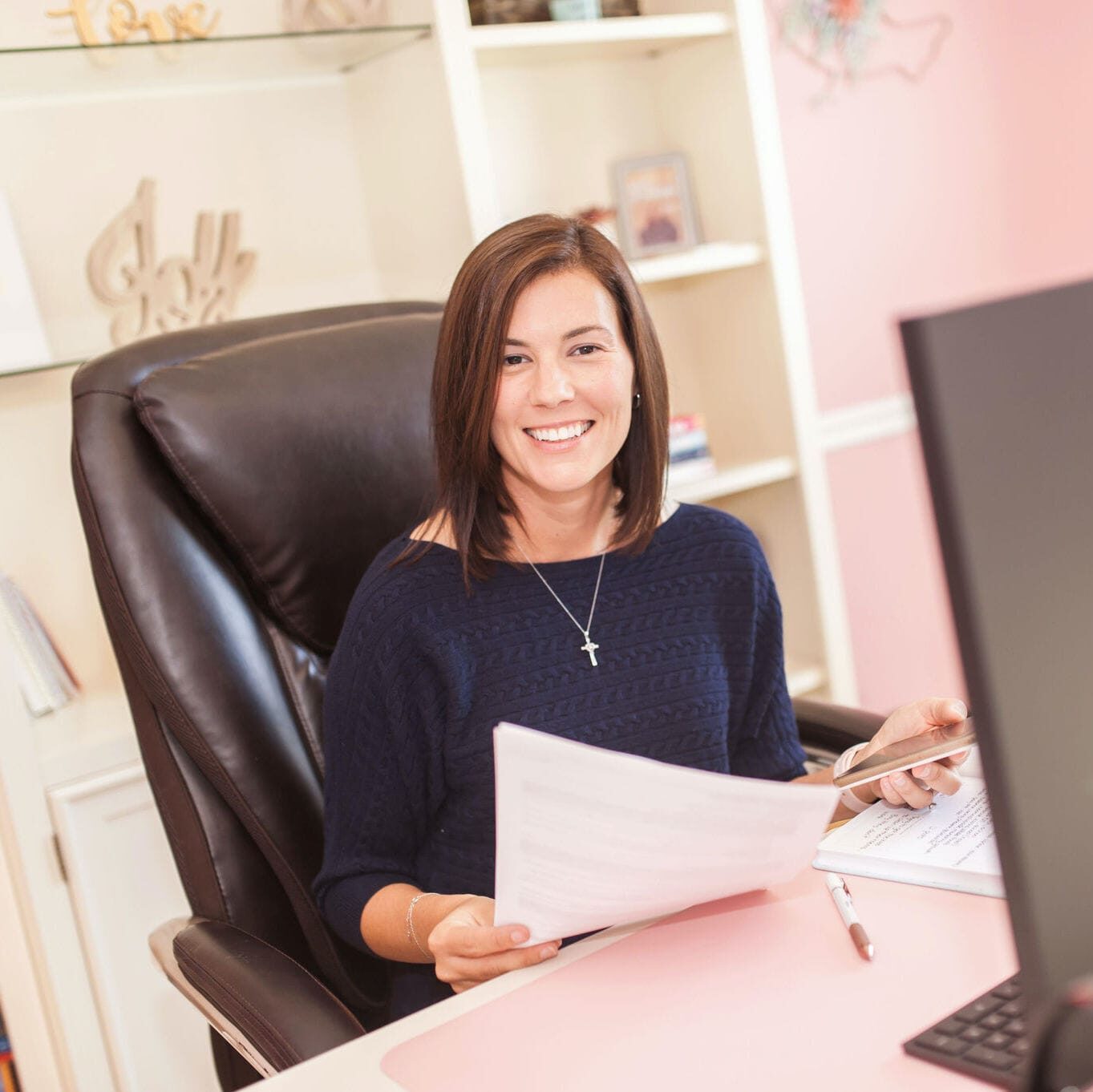 Jessica Hernandez, President, CEO & Founder of Great Resumes Fast
Hi, I'm Jessica. I started this company back in 2008 after more than a decade directing hiring practices at Fortune 500 companies.
What started as a side hustle (before that was even a word!) helping friends of friends with their resumes has now grown into a company that serves hundreds of happy clients a year. But the personal touch? I've kept that.
You might have seen me featured as a resume expert in publications like Forbes, Fast Company, and Fortune. And in 2020, I was honored to be named as a LinkedIn Top Voice of the year!
I'm so glad you're here, and I can't wait to help you find your next perfect-fit position!
Will your resume impress employers? Take this 2-minute quiz to find out.
Get your personalized plan for a resume that stands out and lands you your dream job!
Need a little help getting hiring managers to take notice? Find out what's standing between you and those magic words "You're exactly who we've been looking for!"