Fixing This One Resume Mistake Helped A Top Executive Land His Dream Job with a 30% Salary Increase and Paid Relocation
One of our clients, Jeff, was frequently contacted by recruiters but was having  challenges getting positions at the senior executive level (he was in the $300K+ salary range). He also wanted to move his family from the East Coast to the West Coast. One resume mistake was holding him back.
His old resume was very wordy, with 10+ bullets under each position. It listed what he DID—not what he had ACHIEVED.
Over the past 12 years, I've reviewed tens of thousands of resumes, and there's one thing I've discovered most people put on their resume that almost guarantees it will get kicked out of the screening process.
You may already know that to meet today's standards, your resume needs to include the following:
– The right keywords
– Clear focus
– A targeted audience
– Authentic branding

However, even if you get all of these items in your resume correct, this one common mistake will hinder your chances of getting interviews.
What is the most common mistake people make on their resume?
Using duties versus accomplishments. They write about what they DID—and not what they had achieved.
How do you know if you've made this mistake?
Here are a few common bullet points we see on our clients' resumes when they first come to us:
Responsible for …
Duties included …
Demonstrated ability to …
When you use duties vs. accomplishments, you're not telling the full story of your impact, and you need the whole story if you're going to spark the interest of hiring managers.
For a task to become an accomplishment, think about dollars or percentages, as well as the impact, increases, or decreases.
We worked with Jeff to understand what his top achievements were for each organization. We asked: "How is the company better because of you?"
We optimized his LinkedIn profile to reflect his level and attract the right interest.
His new resume presented him at a higher level and highlighted accomplishments that would be relevant and of interest to his future employers. Getting them to say: "Look what he did for Company X. He can do the same for us!"
After using the new resume and LinkedIn, he landed his dream job at a higher-level position with a progressive company, a 30% salary increase, and a fully-paid relocation out West.
If you're struggling to get attention for higher-level roles, try the following:
– Ask: How is this company better because of me?
– Highlight relevant accomplishments so employers will say "Look what they did, they can do the same for us."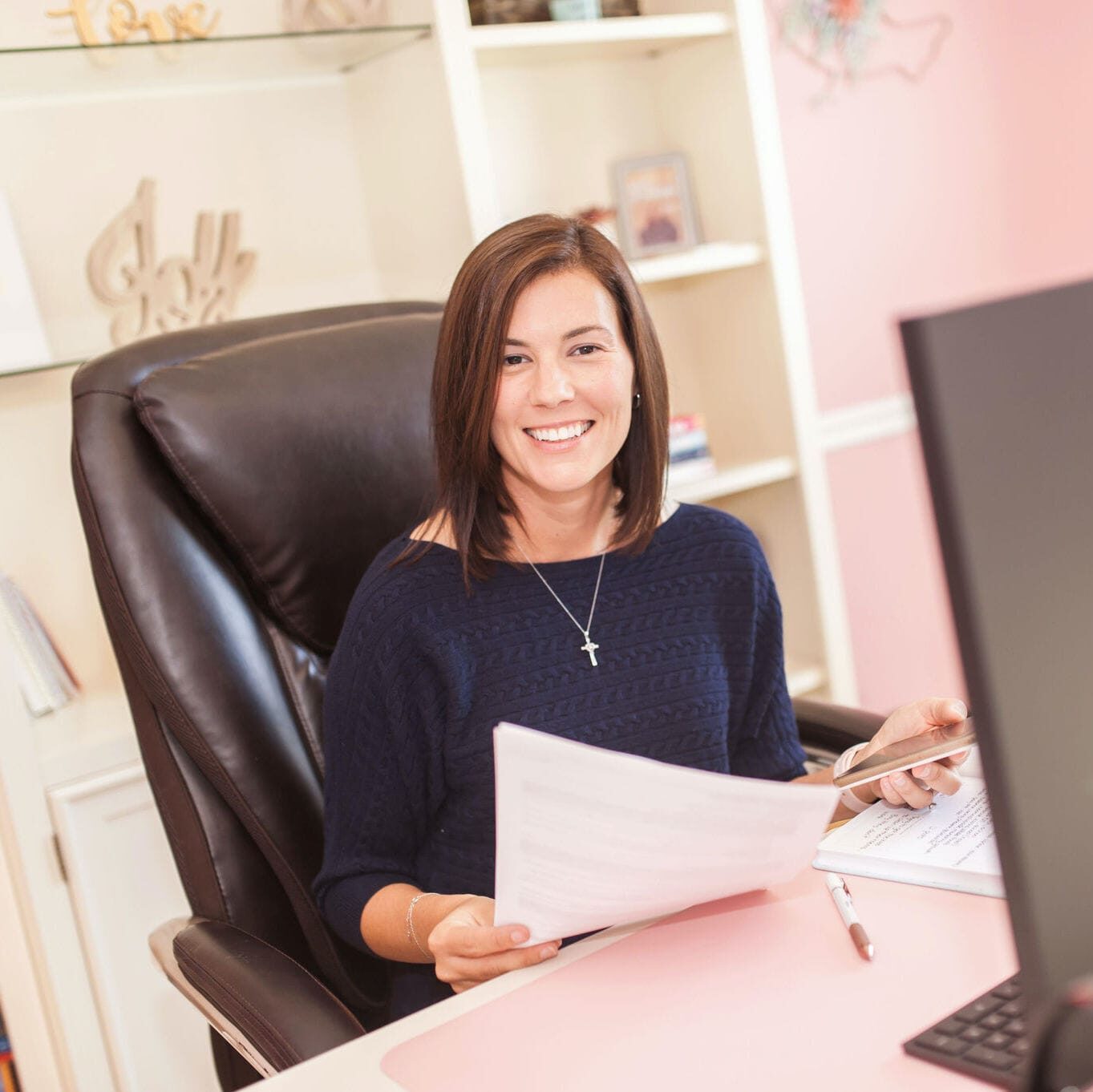 Jessica Hernandez, President, CEO & Founder of Great Resumes Fast
Hi, I'm Jessica. I started this company back in 2008 after more than a decade directing hiring practices at Fortune 500 companies.
What started as a side hustle (before that was even a word!) helping friends of friends with their resumes has now grown into a company that serves hundreds of happy clients a year. But the personal touch? I've kept that.
You might have seen me featured as a resume expert in publications like Forbes, Fast Company, and Fortune. And in 2020, I was honored to be named as a LinkedIn Top Voice of the year!
I'm so glad you're here, and I can't wait to help you find your next perfect-fit position!
Will your resume impress employers? Take this 2-minute quiz to find out.
Get your personalized plan for a resume that stands out and lands you your dream job!
Need a little help getting hiring managers to take notice? Find out what's standing between you and those magic words "You're exactly who we've been looking for!"