LinkedIn Profile Character Counts for 2020. All the Numbers and Guidelines You Need to Know For Your LinkedIn Profile.
Whether you're happily employed in your current position, actively job searching, or somewhere in between, you need to have a LinkedIn profile in 2020. Clients, hiring managers, prospective employers, prospective employees … anyone who might want to network or know more about your business—or you—will be looking on LinkedIn, the world's largest professional network online. Even if you have profiles on other social media accounts, as a professional, LinkedIn is a social media platform on which you need to be spending time.
To have a solid presence on the platform, you should have as many fields as possible filled in and also have good quality pictures on your profile. These might seem like obvious LinkedIn tips, but they are worth delving a bit deeper into.
As you plan out what you're going to be writing in your profile and are choosing a profile photo and cover picture, you should be basing your draft content and your photo choices on the guidelines that LinkedIn provides for its platform. The last thing you want is a profile picture that's blurry, or sentences that don't sound quite right because you met the character count, lost track of time, and just wanted to hit save and be done with your profile. It's 2020—your online presence matters for your professional reputation and it will impact your job search as employers look for you online.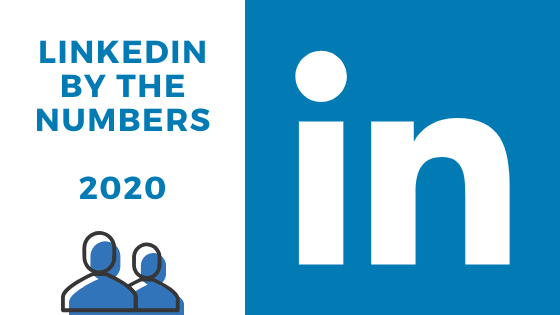 Here are the guidelines you need to follow for your LinkedIn profile in 2020:
LinkedIn Character Count for the Name field:
First name: 20-character limit
Last name: 40-character limit
This field should be self-explanatory—use your real name. When prospective employers or other potential connections search LinkedIn for you, they don't want to see some cutesy username. They want to see what's on your resume. Remember, LinkedIn is the social media platform for your professional presence.
LinkedIn Character Count for the Headline:
120-character limit
The headline on your LinkedIn profile is one of the first things a visitor to your profile sees. It needs to be impactful and it needs to market your skill set. For active job seekers, it should also be relevant to the position you want. This can be tough to do in 120 characters or fewer, so spend some time drafting headlines before you settle on one.
LinkedIn Character Count for the About section (formerly "Summary"):
2,000-character limit
The LinkedIn About section is where you have a bit of space to offer a description of your career, your skills, and your professional brand in your own words. Especially if you're in the midst of a job search, you should tailor the About section to focus on the aspects of your experience and your accomplishments that will be most helpful in landing you the job you want.
Here, the LinkedIn Talent Blog provides examples of excellent About sections/profile summaries.
About section/Profile summary preview:
Depending on the device being used (desktop vs. mobile), LinkedIn will show the first couple of lines of the About section (and then a prompt to "See More"). On a desktop, the preview is approximately 25-40 words (or 270-320 characters). On mobile, viewers see approximately 20-25 characters and then "See More."
Take advantage of this feature on your LinkedIn account—make sure the first few words of your About section are interesting and make people want to learn more about you and your career.
LinkedIn Character Count for the Vanity URL (customizing your LinkedIn public profile URL):
30-character limit (5-character minimum)
The Vanity profile URL feature of LinkedIn is the part of the profile address that follows http://www.linkedin.com/in/__.
In addition to the character limit, important things to note about the Vanity URL are:
● Cannot use spaces, symbols, or special characters.
● The customizable part of the URL is not case sensitive (SeanJobseeker, seanjobseeker, and Seanjobseeker will all point to the same profile).
● The URL can be changed up to five times within six months (however, changing your URL frequently is not recommended). If a URL has been used and then changed, that URL will be unavailable for use by anyone else for six months.
LinkedIn Character Count for the Website URL (links):
256-character limit, plus the text you use to describe the URL has a maximum of 30 characters
To avoid broken links and frustrated potential employers, shorten website URLs before adding them to your LinkedIn profile by using a tool like tinyurl.com. You don't want a prospective employer to be interested in seeing your professional portfolio only to encounter a broken link on their way to your website.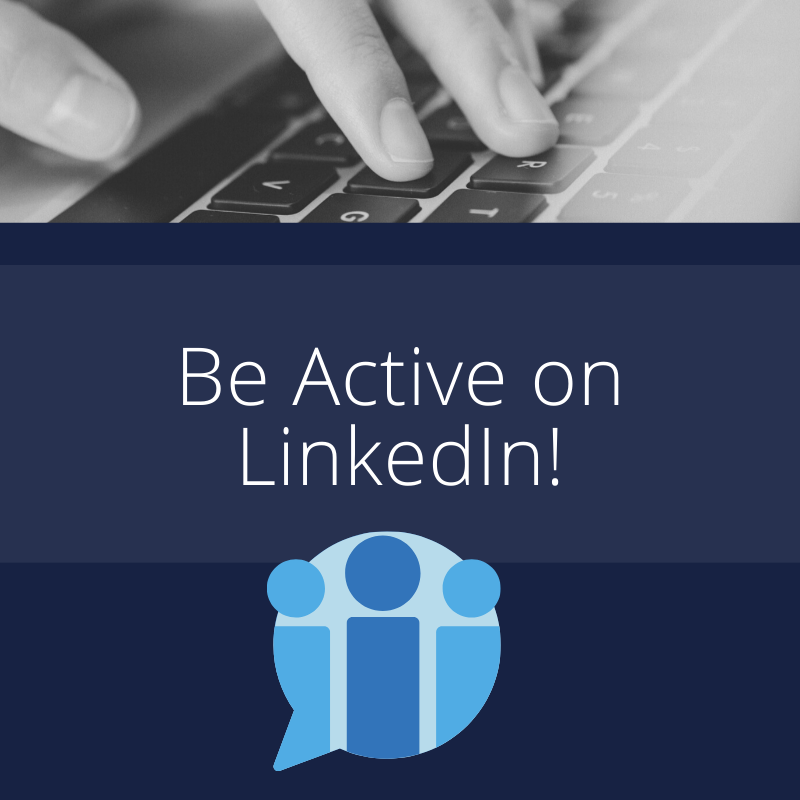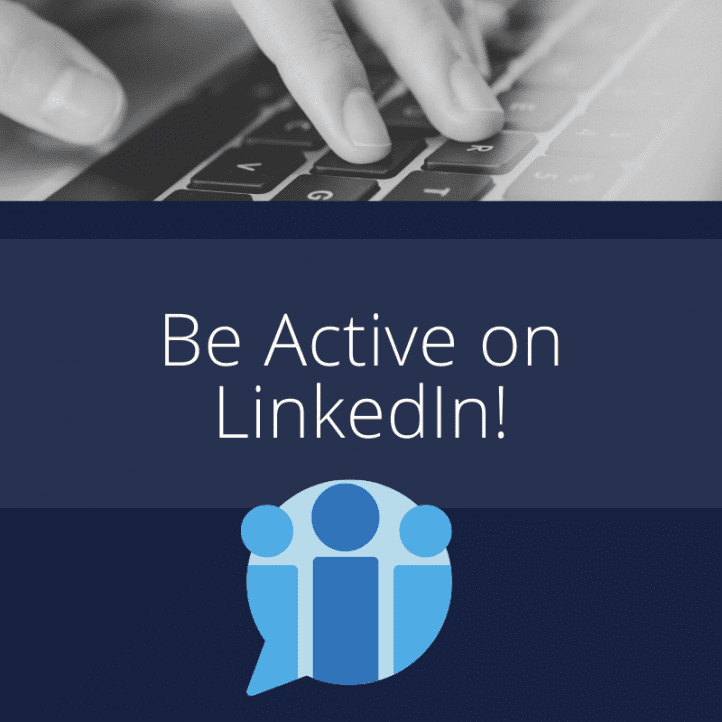 LinkedIn Character Count for Status Updates:
600-character limit
Your LinkedIn status isn't like your Facebook status. It's not for writing a post about where you're out on a Friday night or what funny thing your kid just did. It's a way to add your insightful commentary to articles that you're sharing, ask a question of your network to get feedback from professionals on a matter of industry importance, or to let people know what you've just learned at a professional development event, networking breakfast, or something along those lines. Undercover Recruiter offers some advice on writing intriguing status updates here.
LinkedIn Character Count for LinkedIn Publishing:
Headline: 100-character limit
Article: 40,000-character limit
Photo credit: 250-character limit
LinkedIn Publishing is an excellent way to gain visits to your profile while establishing yourself as a thought leader in the field. If you're writing an article for another platform, be sure to stick within the LinkedIn character limit (or have an idea in mind of how to cut it down for LinkedIn) so that it can be easily used as a piece on LinkedIn Publishing without a lot of extra effort on your part. Thought leadership can be key to career advancement, and LinkedIn Publishing is a relatively simple way to begin emerging as a thought leader by writing and posting articles.
LinkedIn Character Count for the Experience Section:
Job title: 100-character limit
Position description: 2000-character limit (200-character minimum)
If you have to shorten job titles to fit in the character limit, make sure it still includes keywords. When you write your position description for LinkedIn, don't just copy and paste from your resume. Remember, recruiters and prospective employers will likely already have a copy of your resume or will be receiving one shortly. You can use some of the same language, and hit the same high points, but don't make them identical. As you would on your resume, though, mix in bullet points and short paragraphs so that there aren't huge chunks of words that are overwhelming to the reader.
LinkedIn Character Count for Recommendations:
3,000-character limit
Having quality recommendations on your LinkedIn profile is a good strategy that will help you to stand out to recruiters and prospective employers. If they see job seekers are respected—and recommended—by other, real people, they're going to be more interested in you. Take advantage of this feature by asking others to write a LinkedIn recommendation for you—and be sure to return the favor by writing recommendations for colleagues.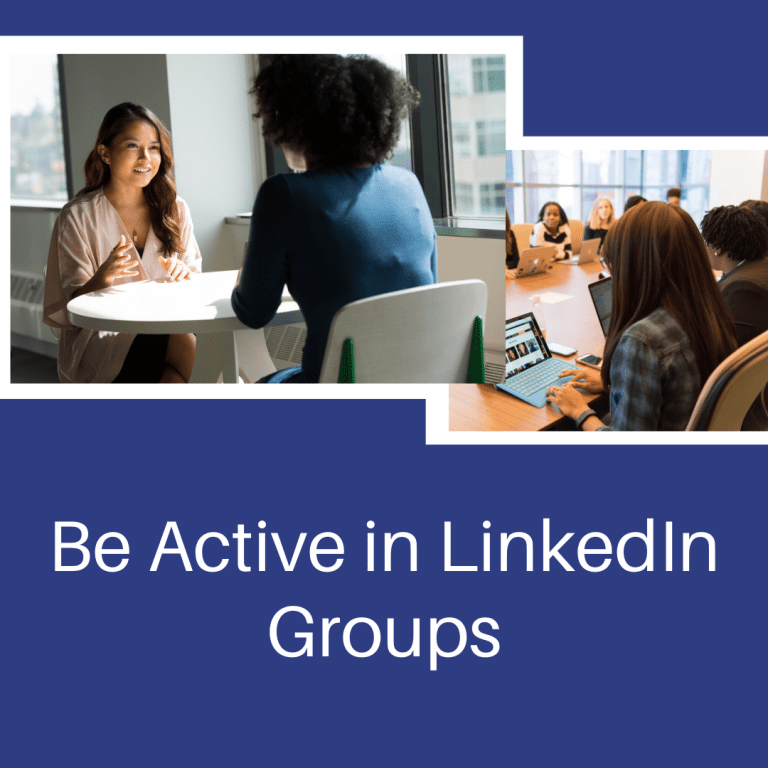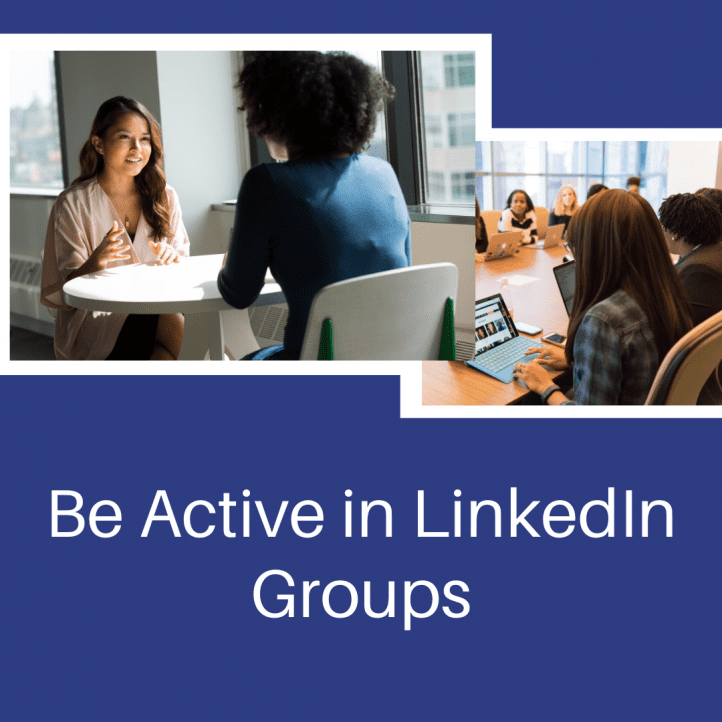 LinkedIn Character Count for LinkedIn Groups:
Conversation title: 200-character limit
Body: 2,000-character limit
Comments: 1,000-character limit (per comment)
LinkedIn Groups is a way for you to connect and engage with like-minded people or people in similar industries or positions as yourself. Using Groups is a way to expand your network, gain valuable insights, and share your knowledge and expertise with people who might be good target audiences as prospective employers, clients, or general professional contacts. It is possible to be social and professional! If you've not yet joined any groups, you can do so by going to https://www.linkedin.com/groups/ and clicking on Discover Groups.
Maximum Number of First-Degree Connections:
30,000
Make connections! But use them wisely—people are much more likely to engage with those they actually know, have a real-life connection to, or are able to learn from and productively converse with. If you're wondering where to start, think back through your work experience, and connect with old colleagues—even if you haven't seen them in a while. Chances are, they'll be glad to hear from you and to have a new connection and new opportunities to network.
LinkedIn Graphics Sizes:
Personal Profile Picture Header:
400 x 400 (4:1 ratio)
Maximum File Size: 8 MB
Acceptable File Formats: PNG, JPG, GIF
Your profile photo matters. Keep it professional—ideally, a headshot in which you're wearing business casual or business attire. Remember, you're marketing yourself to a professional audience that you want to respect you and hopefully hire you. A professional headshot isn't necessary, but if you already have one or have the means to get one, it can be a good idea.
Personal Background Image:
1584 x 396
Maximum File Size: 8 MB
Acceptable File Formats: PNG, JPG, GIF
Having a background image or cover photo on your personal profile is a good way to establish a personal brand. Perhaps it's a photo of yourself at an impressive event, or the logo of the company you founded, or even a graphic of a motivational quotation—whatever it is, it shouldn't be blurry, it should fit the space well, and it should add something to your professional image.
LinkedIn Publisher Photo Cover Image:
698 x 400
Maximum File Size: 8 MB
Acceptable File Formats: PNG, JPG, GIF
When you publish an article on LinkedIn Publisher you'll have the opportunity to add a photo. Just like with your own profile, you want to use a photo that is of good quality and of the right specifications so that it does not get blurry and detract from the quality of your article.
I encourage you to network on LinkedIn more in 2020 if you haven't been spending much time on the platform. Even if you're not job searching, it's a good idea to be active on LinkedIn. It can be a valuable tool for keeping up with industry trends or simply networking with other professionals. I am quite active on the platform, and have found it to be an excellent way to connect with others in my industry as well as for making contacts and finding clients. Connect with me on LinkedIn!
To get the most out of using LinkedIn and get profile views, you need to be active (after all, it is considered a social media site) but you also need to have a profile that is compelling, informative, and is easy to read. You should also have a complete profile—or as complete as possible. Use the specifications in this article to get started, and for more information about optimizing your profile, read this article from the Great Resumes Fast blog. You can also use the search function on our blog to find more LinkedIn profile tips as well as resume, cover letter, and general career advice.
If you'd like to work with the team of professional writers at Great Resumes Fast to create an engaging LinkedIn profile, get in touch with us today.
Are you tired of your resume being rejected by applicant tracking systems? I know how frustrating it is to submit your resume and receive no response. I hate seeing qualified people never break through the screening process. It shouldn't be that way. That's why I created this guide and I encourage you to download the FREE PDF so you can start seeing better resume response rates!
Jessica Hernandez, President, CEO & Founder of Great Resumes Fast
Hi, I'm Jessica. I started this company back in 2008 after more than a decade directing hiring practices at Fortune 500 companies.
What started as a side hustle (before that was even a word!) helping friends of friends with their resumes has now grown into a company that serves hundreds of happy clients a year. But the personal touch? I've kept that.
You might have seen me featured as a resume expert in publications like Forbes, Fast Company, and Fortune. And in 2020, I was honored to be named as a LinkedIn Top Voice of the year!
I'm so glad you're here, and I can't wait to help you find your next perfect-fit position!
Get your personalized plan for a resume that stands out and lands you your dream job! Need a little help getting hiring managers to take notice? Take this 2-minute quiz and find out what's standing between you and those magic words "You're exactly who we've been looking for!"