Writing your own executive resume can feel extremely intimidating if you've grown accustomed to having professional resume writers do the work for you. While a professionally written resume has many perks, there's something to be said for taking a look at yourself and your career and finding your own words to describe who you are and what you've accomplished. Resume writing gives you the opportunity to really dig into what you want from your career.
One piece of your resume that does an amazing job of describing your accomplishments and conveying your potential value to a company is the branding statement on your executive resume. There are many examples out there that can help you get started on writing an executive branding statement, but no generic sample will help you deliver your message as authentically as when you start from scratch to craft your own fresh, high-quality, personal branding statement for professional purposes. An effective resume is unique to you and your professional reputation while being focused on the needs of the job or company you are targeting.
What Is a Professional Branding Statement?
If you're reading this, you likely already have an idea about what a professional branding statement is. However, if you haven't had to write a resume in the last decade or so, this might be a new term for you. You might not only be wondering what one is, but even wondering why you need a personal brand statement?
Essentially, a professional branding statement has taken the place of the generic "career objective" at the top of a resume. Rather than saying what job you are looking for, and doing so in the same way every other applicant does, a personal branding statement instead speaks to what differentiates you from other applicants and what you bring to the company. In short, it establishes your professional brand.
A professional branding statement needs to get the attention of hiring managers and make them want to continue reading your resume to learn more about your experience, accomplishments, strengths, and skills. The quicker you can get the attention of potential employers, the better. Remember, you are marketing yourself to an audience of potential employers with your resume so use your persuasive writing skills to let them know why you are the perfect fit for their business.
What Makes a Quality Executive Branding Statement?
A quality personal branding statement accomplishes a number of goals. It needs to have a focus, but it is more than a one-sentence or short-phrase tagline—an executive branding statement should essentially be a short paragraph, though it does not need to have full sentences like a formal essay or your cover letter does.
A personal branding statement for an executive resume needs to show prospective employers just how many skills and achievements you bring to the table from your previous work history. Also, it provides examples of just how those qualities align you with the goals they hope to accomplish for their business. In other words, your branding statement stands as a testament to exactly why you're the right person for the job. It is an opportunity to set yourself apart from the other competitors for the job immediately.
Wonder what a quality branding statement looks like? Here is an example branding statement to consider:
"Senior executive with proven year-after-year success achieving profit and market growth objectives. Highly successful in building client relationships that drive margin increases and cost reduction. Extensive experience in reengineering organization templates and showcasing an understanding of critical business drivers in multiple markets. Led and motivated teams surpassing 750 employees. Conversant in French and Spanish."
The reason this branding statement works is that it takes time to establish this executive as a person who has achieved a number of goals that any business would love: profit and market growth, building relationships with clients, and reengineered organization templates, among others. It appears that this executive is prepared to hit the ground running and has the skills, expertise, and confidence to take any company in new and exciting directions. And, importantly—the statement lays this clearly right out in front of the hiring manager. Doing so saves their time, and prevents them from missing a point that you hoped would come through but doesn't just from a list of your work history. Sure, an employer wants to know your years' experience in the industry, but just knowing a number of years doesn't say as much as what you accomplished in that timeframe does.
How to Create a Fresh Branding Statement
The key to writing your own fresh, high-quality branding statement for an executive resume is by not relying on the examples of others. Of course, there's nothing wrong with having a little inspiration to get yourself going, but plugging your own details into one that's already been written for another person or has been included in a generic executive resume, robs the reader of the ability to get to know the real you. If you do need inspiration, take a look through several personal branding examples. Look through personal branding examples both from within and outside of your industry—you might find inspiration in an unlikely place. The more personal branding examples you see, the more ideas you will have to inspire you about your own personal brand and the less likely you will be to end up defaulting to overused, clichéd phrases. Your career experience is unique, and your brand should be, too.
So how can you start developing your own fresh branding statement to impress the right people? A great strategy for getting started is to ask yourself the following questions:
–        How have I evolved over the course of my career?
–        What specific and general contributions have I made to each employer I've worked for, as well as my field as a whole?
–        What vision do I hold for my career and field?
–        What are my professional goals?
–        What are my personal brand attributes (adjectives to describe key accomplishments, skills, etc.)?
–         How does my experience and skill set align with the company's vision and mission?
–        What are the core values of my professional life?
There's no doubt that writing a quality branding statement from scratch requires deep introspection. But by taking this step, you will be improving your resume overall by setting the tone of it and establishing your overall brand before you begin writing the nitty gritty parts of your resume. You'll be improving your resume, but you'll also be enabling yourself to further examine the direction of your career and perhaps come to some new conclusions about your career aspirations.
It's important to remember to brand your resume before applying to each new position. For more information on branding check out my recent article 5 Key Areas to Target When Branding Your Resume. You can also get additional job search and career-related advice by checking out our blog or following us on Twitter @GreatResume.
If resume writing is just not something you want to tackle or have time for, the professional executive resume writers at Great Resumes Fast are here to help. Our team of professional resume writers takes the time to get to know the people we are writing for so we can use your work experience, skills, and career goals to help shape a professional brand identity for you that shines through in your executive resume. Not all resume writing services are created equal, and we pride ourselves on crafting individualized resumes that get the attention of hiring managers and recruiters so you can get an interview and advance your career.
Are you tired of your resume being rejected by applicant tracking systems? I know how frustrating it is to submit your resume and receive no response. I hate seeing qualified people never breakthrough the screening process. It shouldn't be that way. That's why I created this guide and I encourage you to download the FREE PDF so you can start seeing better resume response rates!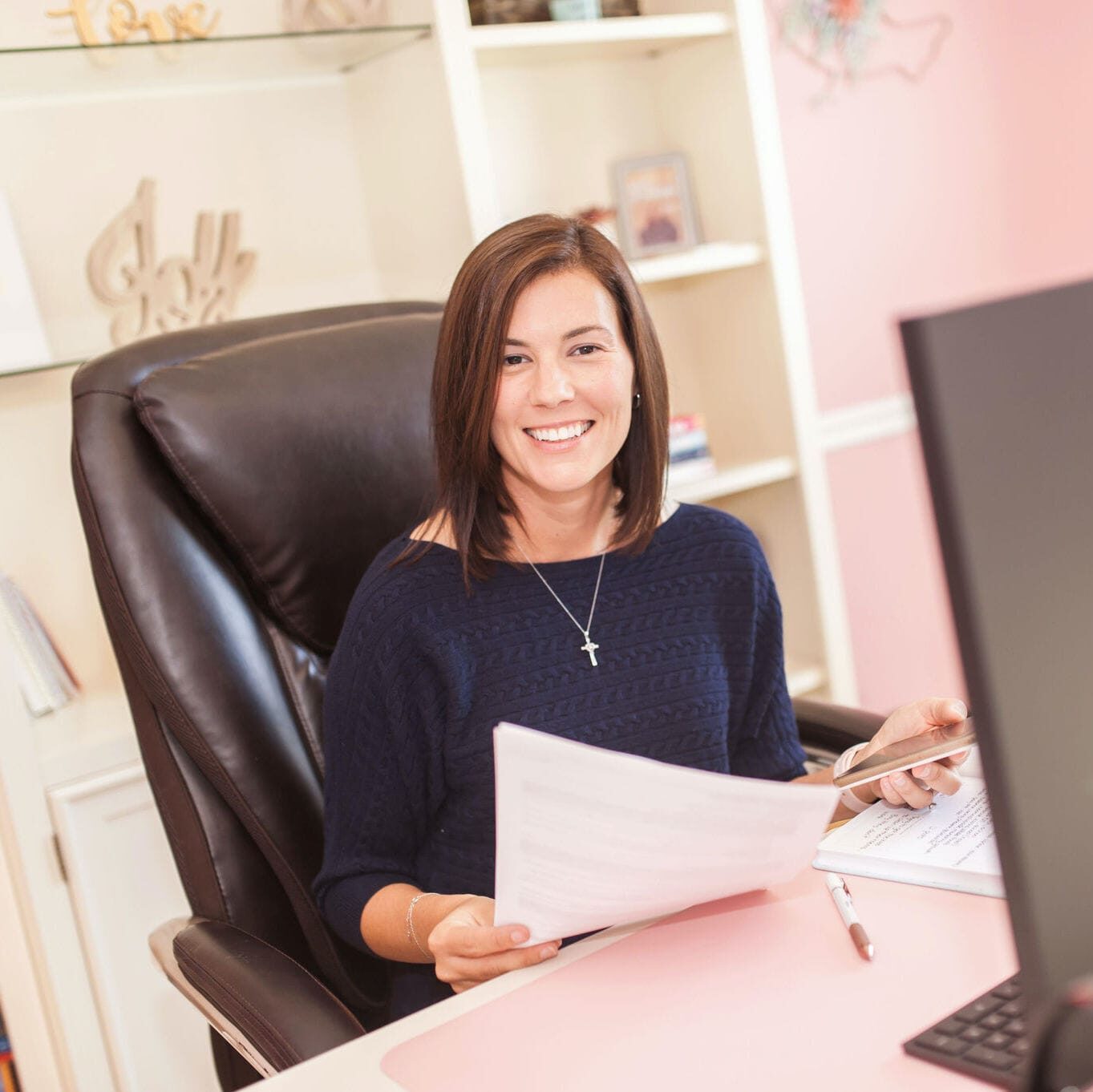 Jessica Hernandez, President, CEO & Founder of Great Resumes Fast
Hi, I'm Jessica. I started this company back in 2008 after more than a decade directing hiring practices at Fortune 500 companies.
What started as a side hustle (before that was even a word!) helping friends of friends with their resumes has now grown into a company that serves hundreds of happy clients a year. But the personal touch? I've kept that.
You might have seen me featured as a resume expert in publications like Forbes, Fast Company, and Fortune. And in 2020, I was honored to be named as a LinkedIn Top Voice of the year!
I'm so glad you're here, and I can't wait to help you find your next perfect-fit position!
Will your resume impress employers? Take this 2-minute quiz to find out.
Get your personalized plan for a resume that stands out and lands you your dream job!
Need a little help getting hiring managers to take notice? Find out what's standing between you and those magic words "You're exactly who we've been looking for!"