Do you want a career in a fast-growing industry with opportunities for just about everyone? Where you can find a job as a creative, techie, or even as a mathematician?
Do you want a career where you can work with a stable company or have the freedom to work at home, or even go freelancing?
Digital marketing might be the career for you.
What is Digital Marketing?
Traditional marketing, as most people know it, is about reaching out to your audience wherever they may be. Print ads, billboards, TV commercials, and radio advertisements are all traditional marketing channels.
Digital marketing has a similar goal—the only difference is the choice of media. As the name implies, "digital" marketing connects businesses to their audience via digital channels, such as social networks, emails, websites, and mobile phones.
How Much Do Digital Marketers Earn?
A digital marketer's salary depends on their specialty and level of expertise. Below is the average annual salary for various digital marketing positions in the US, according to Paysa:
• Social Media Marketing Manager: $68,553
• SEO Specialist: $69,062
• Digital Marketing Manager: $82,450
• Data Analyst: $82,965
• Website Designer: $55,150
• Copywriter: $68,618
Are You Ready to Start a Career in Digital Marketing?
1. Study
Now that I've got you hooked or at least intrigued by the possibility of a career in digital marketing, let's talk about what you need to do before starting down this path.
The great thing about this industry is it encompasses a wide array of services, so even people with no formal education in marketing can get a job.
Personally, my educational background is in hospitality management while my professional history is in management and finance. Would you believe I now work as a copywriter and social media specialist? Don't worry if you don't have the right degree—in some roles, a degree in mathematics or finance, arts, or IT is preferred instead of marketing.
Below is a list of services or specialties under the digital marketing umbrella:
• Affiliate Marketing
• App Marketing
• Content Marketing
• Conversion Rate Optimization (CRO)
• Copywriting
• Funnel Building
• Growth Hacking
• Lead Generation
• Pay Per Click (PPC)
• Search Engine Optimization (SEO)
• Website Analytics
• Website Design
For beginners with no digital marketing background, it's easier to get a basic understanding of the different services first before deciding on a career path.
You'll find that some of these skills may be related to your education or existing skills. For instance, those with a background in finance or mathematics can work in website analytics or PPC roles.
Unfortunately, the world of digital marketing is so saturated with information that it can be confusing for a beginner to find the right place to start. I recommend you start your learning with industry-leading publications, such as:
• Marketing Land
• Search Engine Land
• Moz Academy
• Copyblogger
• Hubspot
You can also read free guides on the different specialties mentioned above:
• Beginner's Guide to Content Marketing
• Facebook Marketing Course
• Email Marketing Course
• SEO Guide to Creating Viral Linkbait and Infographics
• Social Media Marketing Training
• The Beginner's Guide to SEO
• The Definitive Guide to Growth Hacking
• How to Use Google Adwords
• Understanding the Marketing Funnel
2. Pick a Specialty
Don't be a jack-of-all-trades. Pick one or two skills that complement each other and specialize in those services instead. For instance, copywriting and social media marketing go together because social media marketers often do lots of writing. Funnel building and PPC skills also go well together as PPC specialists often have to build funnels for lead generation and product campaigns.
Specializing in one or two skills will also make it easier for you to promote your services, and keep up to date with changing trends in this fast-paced industry.
3. Build Your Portfolio
Now that you've chosen your core competencies, it's time to flex your muscles and start practicing them. Knowing how to do SEO or promote stuff on social media isn't the same as applying it on a real project. Fortunately, you don't need to find a paying client to start practicing your skills.
You can do this for yourself. Start improving your existing social media profiles to get more views and followers. Doing this will not only increase your chances of getting a job in this niche, but you'll also have solid proof to show potential clients. You can also offer design services or PPC services to friends with no digital marketing background.
Now you might think that working for free is akin to devaluing yourself. You might think that you don't need a portfolio because you're not starting a digital marketing agency—you're just one person trying to get a job.
But it doesn't matter if you're one person offering one service. Digital marketing is a competitive industry, so you need to present yourself as a professional business selling premium services—only then will other companies treat you as such. The first step in making that happen is building a portfolio with tangible proof showing you have the skills you claim to have.
Don't worry; you only need to do this until you have enough samples for your portfolio. Some applicants don't even need to work for free if their former job is closely related to the digital marketing skill they want to break into. They can just repurpose samples from their previous job.
4. Decide What to Charge
What you charge as a monthly salary or freelancing rate can set up your career for success, or take it down a long road of financial troubles.
The easiest way to determine your rate is to research what other people with your skills are charging and use that as a starting point.
You have to be honest. Don't compare yourself to someone with five years of experience under their belt if you're just starting out.
If you decide to do this as a freelancer, don't make the mistake of basing your rate from your annual salary. If you were earning $50,000 annually or about $25/hour, you can't just assume that as your hourly rate. That computation doesn't account for additional expenses such as health insurance, electricity, laptop, and internet connection, which you have to pay on your own if you work at home or freelance.
5. Find Clients
You now know the services you want to offer and what you want to earn. Now you're finally ready to earn some money!
Yes, finding a job in a new industry won't be a walk in the park and you'll probably have to spend lots of time applying for jobs.
Don't lose heart.
Below are three common methods digital marketers use to find work:
• Ask friends and family for referrals: Talk to or email your colleagues and friends to let them know that you're working in a new industry. Ask them to recommend you to anyone they know who might be in need of your services.
• Work with digital marketing agencies: Digital marketing agencies hire a combination of full-time staff and freelancers, whom they work with on an as-needed basis. You can easily find them by doing a Google search for digital marketing agencies in your area and then checking if they have an opening for someone with your skills. Working with an agency is a great way to build a portfolio, while learning how the different areas of digital marketing work together to promote a business.
• Browse job boards: Did you know that there are tons of job boards where you can find digital marketing jobs?
Job boards:
– LinkedIn Jobs
– Media Bistro
– FlexJobs
– Problogger
– ClearVoice Marketplace
– RemoteOK
– Upwork
– 99designs
6. Close the Deal
Forget what you've previously heard about negotiations. It's not about sleazy tactics, hardcore sales, or trickery, it's an open dialogue between a service provider (you) and a business in need of said services.
Tons of materials exist on this subject, so you'll have to test a few techniques to see which work for you. Here are some guides to help you get started:
• 6 Things You Should Negotiate for as a Freelancer (That aren't Money)
• How to Negotiate Your Salary via Email (With Killer Tips + Examples)
• How I Quit My Job (Cold-Turkey) and Made My First $10,000 Freelancing in 90 Days
• How to Close a Deal With a Big Client: Get Even the Most Resistant Prospect to Say 'Yes'
Never Stop Learning
Digital marketing is a fast-paced industry that can change at a moment's notice because of evolving technology and changing trends. So don't rest on your laurels after landing a few clients.
Keep learning, keep hustling. Only by keeping yourself competitive will you move up and earn more money. Don't rely on your employer to teach you new skills—they don't have the time and in some cases, the resources to teach you. If you want to earn more, you have to be proactive in training yourself.
Do you have any questions about starting a career as a digital marketer? Give me a shout in the comments section.
Are you tired of your resume being rejected by applicant tracking systems? I know how frustrating it is to submit your resume and receive no response. I hate seeing qualified people never breakthrough the screening process. It shouldn't be that way. That's why I created this guide and I encourage you to download the FREE PDF so you can start seeing better resume response rates!
Charley is a freelance copywriter and content marketer specializing in recruitment and entrepreneurship. When she's not stringing words for her latest copywriting project, you'll find her starting another side business, or planning yet another trip.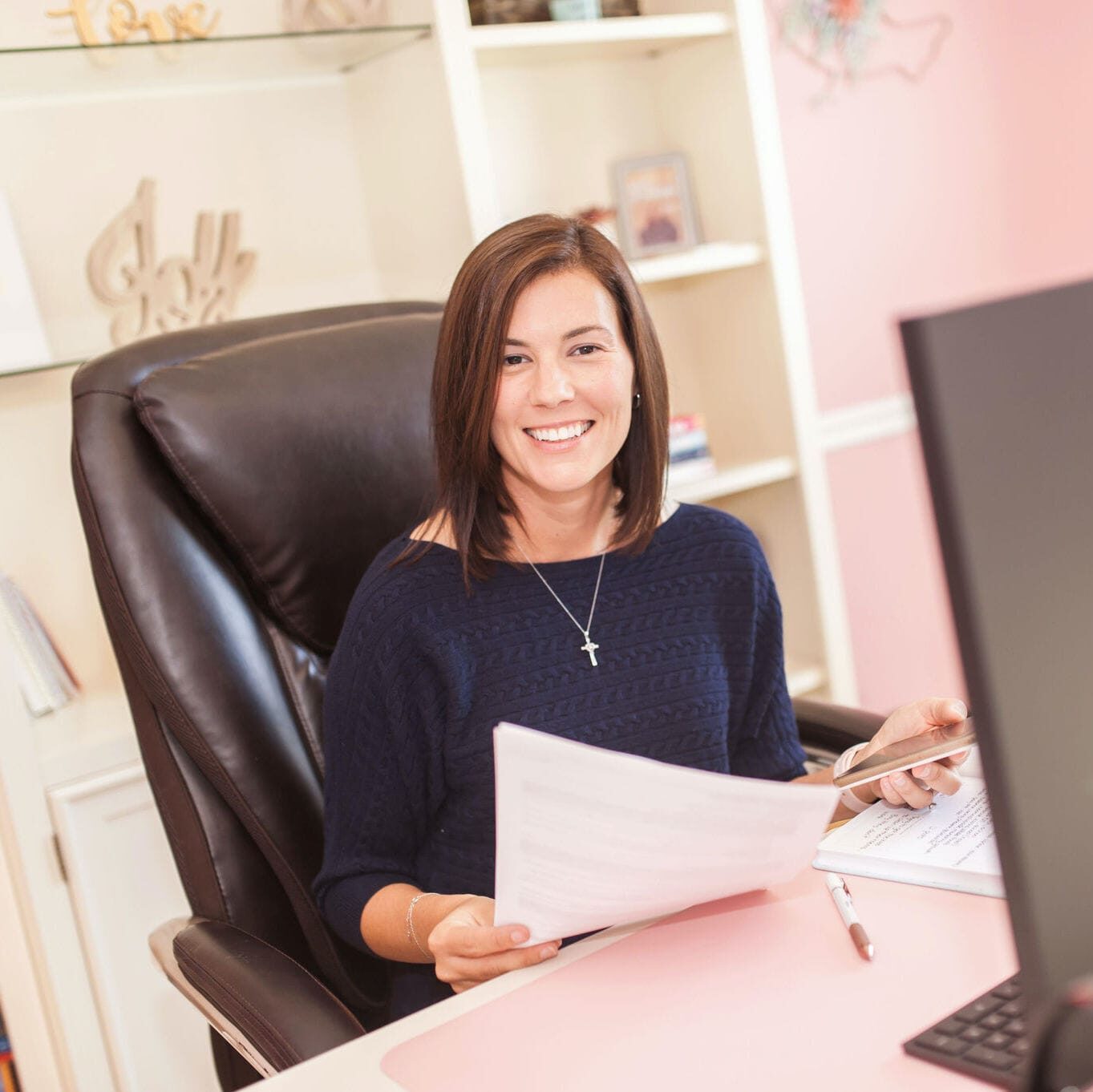 Jessica Hernandez, President, CEO & Founder of Great Resumes Fast
Hi, I'm Jessica. I started this company back in 2008 after more than a decade directing hiring practices at Fortune 500 companies.
What started as a side hustle (before that was even a word!) helping friends of friends with their resumes has now grown into a company that serves hundreds of happy clients a year. But the personal touch? I've kept that.
You might have seen me featured as a resume expert in publications like Forbes, Fast Company, and Fortune. And in 2020, I was honored to be named as a LinkedIn Top Voice of the year!
I'm so glad you're here, and I can't wait to help you find your next perfect-fit position!
Will your resume impress employers? Take this 2-minute quiz to find out.
Get your personalized plan for a resume that stands out and lands you your dream job!
Need a little help getting hiring managers to take notice? Find out what's standing between you and those magic words "You're exactly who we've been looking for!"