I recently surveyed 26,384 job seekers about using LinkedIn. The number one challenge I heard was that most didn't know how to use LinkedIn to its fullest potential in their job search. They knew there was more they could be doing but they didn't know what.
The truth is that we don't know what we don't know, and if you've never invested time into learning how to use LinkedIn aside from scrolling the feed, sending connection requests, and applying to posted jobs, then you're missing out on dozens of job search tools, features, and best practices that can help you land your next role.
If you're wondering if you should give up on LinkedIn and try other methods or if you're simply trying to figure out how to use LinkedIn effectively, start by asking yourself these three questions.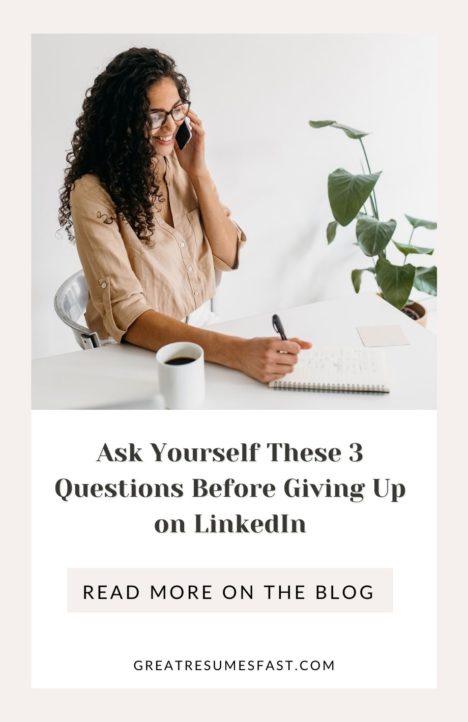 Am I Using LinkedIn to Its Fullest Potential?
Before giving up on LinkedIn as an asset to your job search, let's evaluate if you're using it to its fullest potential.
Karin Kimbrough, the chief economist for LinkedIn, recently shared on a 60 Minutes special that someone is hired every 15 seconds on LinkedIn. This is up from three hires every minute in 2021.
LinkedIn works. You just need to make sure you're making yourself visible. To make sure employers and connections find you and want to connect, do these three things:
Add a professional profile picture. LinkedIn profiles with professional pictures result in 21x more profile views and 9x more connection requests. That's a big difference.
Use a keyword-rich headline. Don't talk about being a ninja, superstar, or purple unicorn if you're trying to get discovered by employers. They don't use these terms. Instead, use your target job title, three high-priority, hard-skill keywords relevant to the role, and a one-sentence branding statement. This is your unique differentiator.
Add education and skills, and completely fill in—with descriptions—at least two roles. Employers want to find out more about you when they visit your profile. Too many job seekers list their employers but don't go on to share details. Your connections and potential employers need to know what you've accomplished.
These are only three ways that you can improve your discoverability on LinkedIn. In my LinkedIn Unlocked course (enrollment opens in September), I'll share dozens of improvements you can make to be seen by recruiters including changes that make you 27x more likely to be contacted by an employer than members who don't make the improvements.
For a preview of the type of content that I'll be sharing in the course when it releases in September, you can check out this free 5-day mini-course that I created this week where I show you via short videos exactly how to do the strategies I mentioned above using my husband's LinkedIn profile as an example. 
He launched his job search last Monday and he started his LinkedIn profile from ground zero. Within 24 hours he received his first recruiter message, within 48 hours we had quadrupled his LinkedIn connections and his profile views shot up 8,500%.
You can sign up to receive the 5-day email course on Leveraging LinkedIn here. 
Am I Using All the Job Search Tools Available to Me?
Job Search Alerts
Did you know that you can do more than search for relevant jobs on LinkedIn? You can also set up job alerts. You can create a job alert for a specific company or for a recent search that you've conducted. Both types will save you time. LinkedIn will let you know when a new job is posted that fits the company or search parameters you've set. This saves you time so you're not scrolling endlessly through the 14 million jobs posted on LinkedIn.
Open to Work
Have you enabled the Open to Work feature? LinkedIn members with the #Opentowork photo frame receive 40% more Inmails from recruiters. Just by adding the green frame to their profile picture.
Skill Assessments
Have you taken any Skill Assessments to validate your technical, business, or design skills? Taking a skill assessment adds a badge to your profile and also increases your visibility in search results. If an employer is searching for a Quickbooks expert and you have the badge on your profile because you passed the skill assessment, your profile will show up higher in the search results and you're more likely to be contacted by the employer.
These three are only the tip of the iceberg when it comes to the job search tools and features that LinkedIn makes available to its members.
I haven't even discussed the resume assistant feature, interview preparation feature, or the 12 other tools currently available. If you want to know more about the other tools, I cover each one in-depth including how to leverage them in your job search as part of my LinkedIn Unlocked course.
Am I Finding and Connecting with the Right People?
One thing I hear from job seekers is that they reach out to connections, hiring managers, or recruiters but they don't get a response. Yes, this does happen from time to time. But, 99% of the time it's usually not ghosting or rejection as most people interpret it.
Life happens, people get busy, they forget, LinkedIn's inbox is atrocious to manage (ask me how I know!), and some people just aren't very active on LinkedIn. They may create a profile but then not log in for months at a time. Not everyone on LinkedIn is an active, everyday user.
However, there are ways that you can research people and companies so that you can find the right contacts who are more likely to respond. There's also a right and a wrong way to message connections, hiring managers, and recruiters.
Use the right way and you're more likely to get a response. Use the wrong way and your message will be ignored.
Alumni
Have you tried connecting with alumni? LinkedIn reports that alumni are 3x more likely to help than any other type of connection. Also, the more common points of connection between you and another member, the more likely they are to connect and help you.
To find alumni, go to your school's page on LinkedIn. Click on the alumni tab to see filtering options. Then, filter your search by location, industry, graduation year, and job title. Use a combination of filters to find the people who work in your industry or desired industry and who may be close to where you live.
If you search for connections by the school, location, and industry, you already have three common points of connection. When you message them to connect and add a note mentioning the common points of connection, they'll be way more likely to accept your message and connection request.
Check for activity
Not everyone is an active LinkedIn member. Some people come to LinkedIn, create a profile, and don't look at it again until they're ready to job search. This isn't the best use of LinkedIn, but that's a topic for another day.
Instead, I want you to search for possible connections who are active. Let's go back to our alumni search. Let's say you've narrowed down your search and found a list of ten people who live in your town, went to your same alma mater, and who are in your same industry. Next, you visit each of their profiles and click on the activity button. You see that four of the ten people are actively commenting on other people's posts, sharing their own updates, and logging in pretty regularly.
These four people are your priority. You want to connect with people who are active and engaging on LinkedIn because then you can build a relationship with them over time by commenting on their posts, and they're more likely to engage with your posts.
Then, you see that three people don't post on LinkedIn but they regularly log in and they comment, like, and engage with other people's posts. These are your second-tier connections. These are what we often refer to as "scrollers." They're the people who don't post on LinkedIn but they scroll through their feed and support their connections' posts through likes and comments. These three people are likely to see and interact with your posts although it will take longer to build a relationship because they're not actively posting to LinkedIn, which makes it more difficult for you to interact with their posts.
Lastly, you see that the other three people in your search results haven't commented, engaged with, or shared anything on LinkedIn in a year or longer. These connections may be nice to have to expand your network (you will become second-degree connections to all their first-degree connections) but they're unlikely to respond, engage with you, build a relationship, etc., because they're simply not active on LinkedIn.
You can also use LinkedIn to search and connect with key decision-makers, hiring managers, recruiters, and industry leaders. I cover who to connect with, how to connect with them, and what to say and not say in my new LinkedIn Unlocked course which you can find out more about here.
I've only barely touched the surface of the different ways you can effectively use LinkedIn as part of your job search or long-term career management. It's exciting to think about all the different tools, features, and best practices that are available to us but that people are unaware of. I can't wait to share more of them with you in my course LinkedIn Unlocked: Attract Recruiters, Network with Ease, and Master Job Search Shortcuts.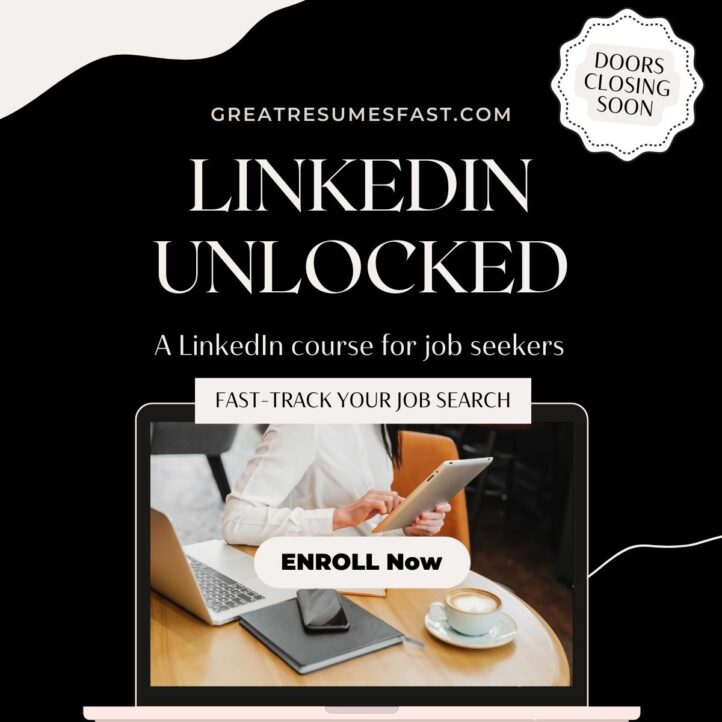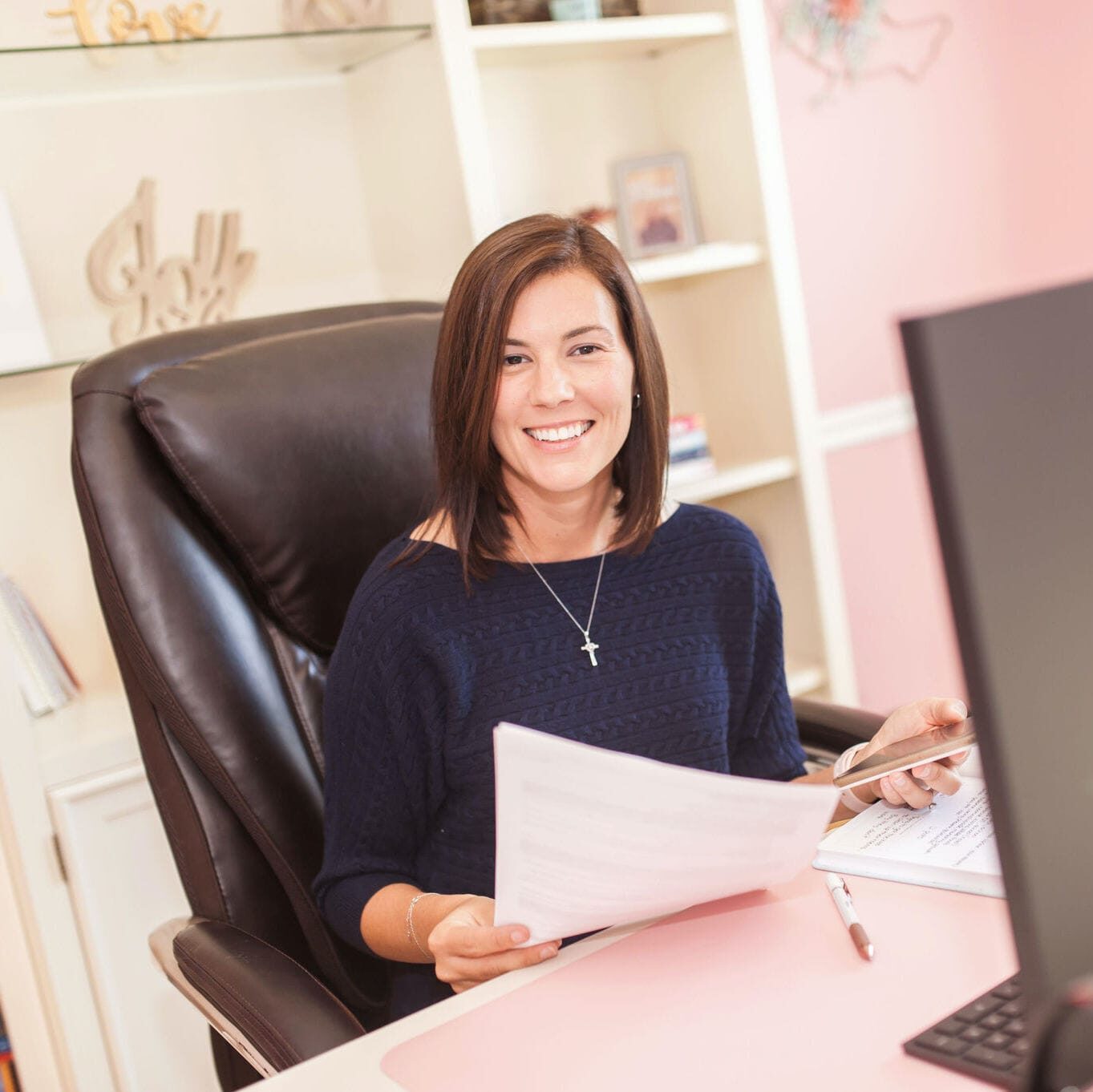 Jessica Hernandez, President, CEO & Founder of Great Resumes Fast
Hi, I'm Jessica. I started this company back in 2008 after more than a decade directing hiring practices at Fortune 500 companies.
What started as a side hustle (before that was even a word!) helping friends of friends with their resumes has now grown into a company that serves hundreds of happy clients a year. But the personal touch? I've kept that.
You might have seen me featured as a resume expert in publications like Forbes, Fast Company, and Fortune. And in 2020, I was honored to be named as a LinkedIn Top Voice of the year!
I'm so glad you're here, and I can't wait to help you find your next perfect-fit position!
Will your resume impress employers? Take this 2-minute quiz to find out.
Get your personalized plan for a resume that stands out and lands you your dream job!
Need a little help getting hiring managers to take notice? Find out what's standing between you and those magic words "You're exactly who we've been looking for!"