Do you struggle to know what sets you apart from other candidates? Are you unsure how to reflect your value on your resume or present your accomplishments in a way that gets you noticed by employers? In this article, I'll share how to identify what sets you apart and how to convey that on your resume.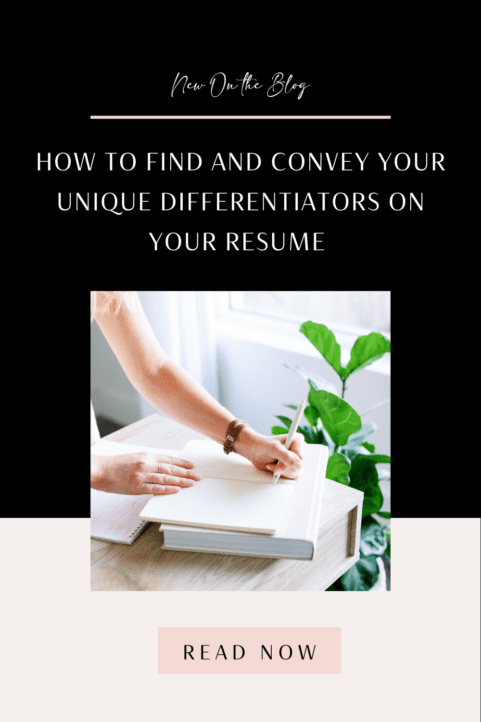 Kathryn was a global communications executive who was extremely committed to her work. She worked 18-hour days and managed and built departments from scratch. She wrote all the company's communications, bids, and proposals. She was so committed to her work she had only taken two days off in two years. But the long, hard days were beginning to wear on her.

She was incredibly successful and made great money. However, her company had been engaging in some activities that lacked integrity, and she and eight other employees resigned as a result. Four weeks prior to working with me, Kathryn went to a large resume service provider that took her current resume content and input it into a new format without changing her content, communicating her value, or presenting her accomplishments in a way that made her stand out to hiring managers.

After four weeks of job searching with zero interviews, she was beginning to feel desperate and doubt her own value to potential employers. That's when she reached out to me for help. Kathryn was a connection of mine on LinkedIn and had followed several of my social media posts. She was getting stuck in the ATS and couldn't get in front of the hiring manager.

I discussed how applicant tracking systems worked, explained what HR looks for on resumes, and how templates typically don't produce results.

We discussed her current job search strategy and the struggles she faced around communicating how she was different compared to other similarly qualified candidates. She didn't know her personal brand or unique selling proposition.

We worked with Kathryn through our five-step VIP branding process and through our job search strategy coaching to flesh out her personal brand and value proposition. We dug deep to uncover her key differentiators during her phone interview so that when we created her resume the content spoke to the value she could deliver for a new company.

Her resume showed what she had achieved, not just what she did, and because past performance is an indicator of future success, employers love to see the challenges, actions, and results in each recent position held.

We ensured her resume reflected her value and accomplishments and resonated with employers.

Kathryn landed interviews with five of her top employers in Silicon Valley: Amazon, Facebook, and three others. She accepted a great new role with Amazon in less than 30 days.

She followed up with me recently to tell me that within eight months she was promoted.

Kathryn was stuck, using a template that wasn't working, and couldn't get through applicant tracking systems. She didn't know how to reflect her value or present her accomplishments on her resume. She also didn't know what set her apart from other candidates. She needed an outside perspective.

If you're struggling, here are some tips to help.
How to Find Your Unique Differentiators
Resume writing is a personal process, and sometimes you need an outside perspective to help you see the greatness you have and to be able to articulate that on your resume.
One of the ways that you can dig deep to uncover your value and personal brand is to answer questions like these that we use internally with our clients to write their resumes.
What do you do better than anyone else?
What is unique about how you do what you do?
What do others tell you is your greatest strength? What words do they use to describe you when they introduce you to others?
What is your favorite part of your job?
What do people come to you for?
What are you most proud of?
The above questions will help you identify your personal brand. The following questions will help you to pull meatier content as you write about your accomplishments.
What problems did you encounter and how did you overcome them?
How did you make that company better, stronger, more competitive, more efficient, more profitable?
How did you benefit coworkers, clients, and customers?
What ideas did you come up with, and what were the benefits?
How did you save money, cut costs, improve productivity, increase efficiency—and by how much?
Gather the answers to the questions above and use the next tips to help you flesh out the content for your resume.
How to Show Your Unique Differentiators
Understanding and expressing your unique differentiators is what will get you in front of hiring managers and earn interviews.

One of the best ways to do this is by using a C.A.R. format—this stands for challenge, action, and result.

For each position, focus on the challenge you faced, the action or actions you took to address the problem or challenge, and the results of the action you took.

An example of a resume bullet written using this format is:

Secured $2.1M+ savings in banking fees across all UAE markets by negotiating RFPs. Created new platform, implemented SEPA-compliant services, and restored troubled bank relationships to optimize payment services.

The result is that the client secured $2.1M in savings.

The action is negotiating RFPs, setting up a new platform, implementing SEPA-compliant services, and restoring bank relationships.

The challenge is implied—restoring troubled relationships

Notice how we used action verbs to communicate what the client achieved?

Secured, created, implemented, restored

Try doing the same when writing about your own unique differentiators.

Start with an action verb, follow it up with a quantifiable result, and then show how you delivered the result and the challenge you faced.

If you'd like a list of action verbs, check out this free PDF list I created with 170+ resume action verbs and high-impact phrases.

Sometimes you can leave off the challenge and just mention the action and the result. An example of a resume bullet that's focused on just the action and result looks like this:

Transformed Prudential's treasury organization to support EMEA, achieving $2.2M savings by consolidating treasury into a centralized operating model.

Pro tip: Use bolded text to draw more attention to the result you want the employer to read.
If you are looking to brand your resume, here are 5 Key Areas to Target When Branding Your Resume.
Do you feel like you should be at the next level in your career? Possibly in a leadership position? Or are you unsure if your resume is representing your value for the higher-level role and income you deserve? If you're ready to move forward in your career with a clear path and a stronger resume, let's schedule a discovery call today to discuss if our resume writing services are the right fit for you.
Also, let's connect and continue the conversation on Linkedin. You can send me an invite here.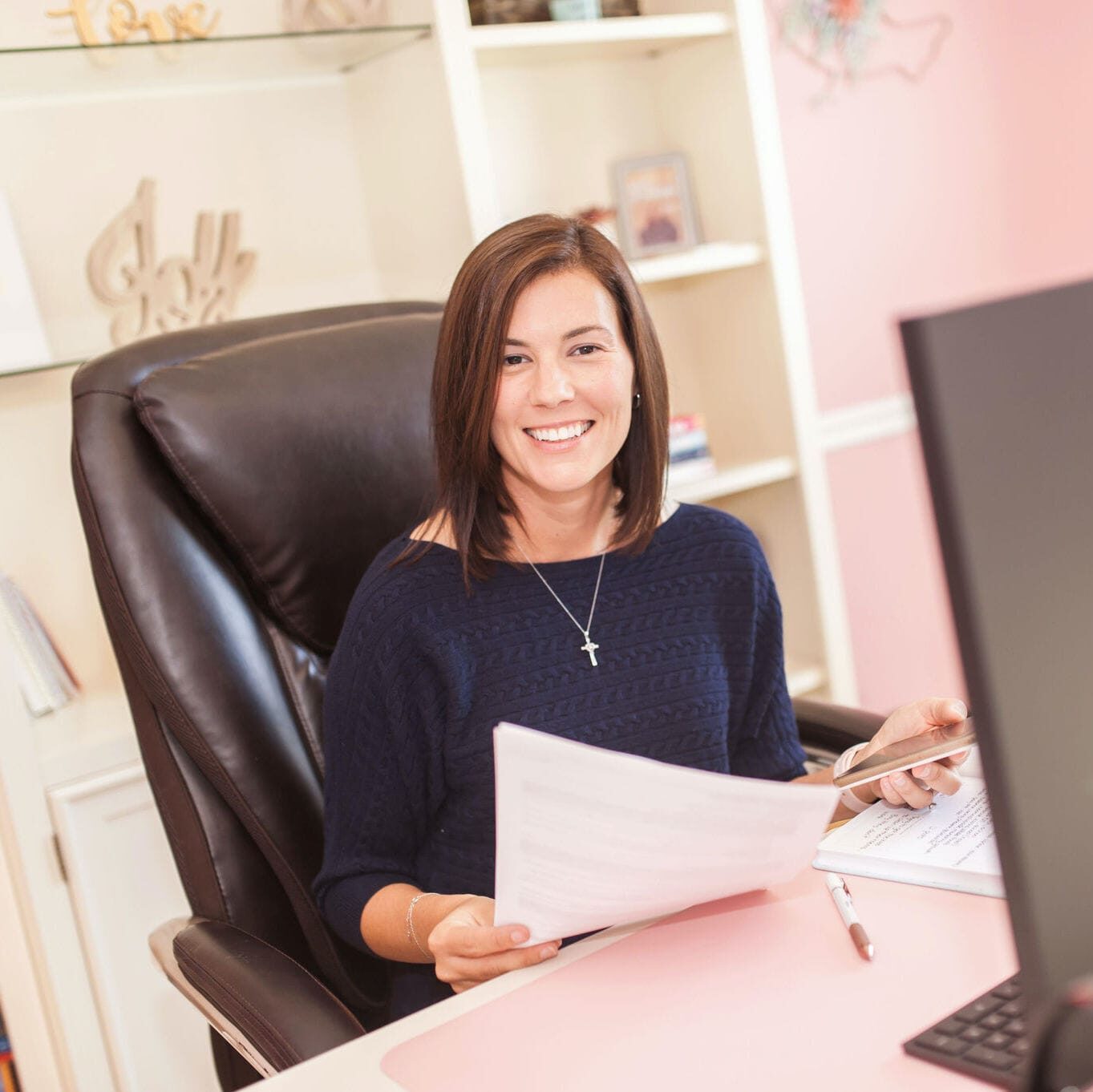 Jessica Hernandez, President, CEO & Founder of Great Resumes Fast
Hi, I'm Jessica. I started this company back in 2008 after more than a decade directing hiring practices at Fortune 500 companies.
What started as a side hustle (before that was even a word!) helping friends of friends with their resumes has now grown into a company that serves hundreds of happy clients a year. But the personal touch? I've kept that.
You might have seen me featured as a resume expert in publications like Forbes, Fast Company, and Fortune. And in 2020, I was honored to be named as a LinkedIn Top Voice of the year!
I'm so glad you're here, and I can't wait to help you find your next perfect-fit position!
Will your resume impress employers? Take this 2-minute quiz to find out.
Get your personalized plan for a resume that stands out and lands you your dream job!
Need a little help getting hiring managers to take notice? Find out what's standing between you and those magic words "You're exactly who we've been looking for!"