Your resume looks fabulous, and you've been getting tons of calls from companies that want to interview you.  Your interview preparation should include looking at the employer's Web site in order to familiarize yourself with the specifics of the business.  However, keep in mind that employers already know about their company, and therefore are most interested in learning about YOU during an interview.  Here are some questions interviewers love to ask:
What is it that appeals to you about this position?
As you apply for different jobs, it's a good idea to save the job description for each position with a recognizable file name.  Before your interview, you can review the job description and give some thought to not only what makes the job interesting to you, but also why your qualifications offer a good fit.  Employers use this question to determine whether you're genuinely interested in the opening—or just trying to find a job … any job.
What would your previous supervisors or coworkers say about you?
If you've never thought about other people's perspectives of your work, this question can catch you off guard in an interview.  Prior to your interview, take some time to remember any compliments previous coworkers have given you, or strengths your previous supervisors have noted during performance evaluations.  Then, rather than speculating on what previous coworkers might say, you can offer a concrete story from the past.
What are you still working on as a professional?
This is a simple rewording of the traditional, "What are your weaknesses as an employee?"  It's good to have an answer ready to go for this question.  Every employee has areas in which there are opportunities for growth, but it's important to have an answer prepared that you'll feel good about when the interview is over.
Why did you leave your last job?
If you were terminated from your last position or you left due to personal conflicts, this is another question for which you should be prepared.  Lying in an interview can be grounds for future termination, so it's important that you find a way to represent yourself both honestly and professionally.
What are you looking for in your next job?
This type of inquiry makes it sound as though an employer is interested in your personal wants and interests, but that's sometimes not the true reason for the question.  Employers often use this question to rule out people who are looking for something other than what their opportunity provides.  For instance, if you are asked this question by the hiring manager for a busy police department, and you answer that you're looking for a peaceful, calm working environment, you will appear to be a poor fit.  Your answer to this question should be in line with something the employer can offer you—like the opportunity to grow with the company or to perform community service with coworkers.
Preparation is the key.
People who have to present themselves in front of others spend a lot of time preparing.  Just think about all the prep time put in by pageant contestants, legal witnesses, or political candidates.  An interview is your chance to present yourself in the most favorable light possible.  It's important to prepare—and to have great answers ready for the tough questions.
Jessica Holbrook Hernandez is an expert resume writer, career and personal branding strategist, author, speaker and President/CEO of Great Resumes Fast. She creates high-impact, best-in-class, resumes and cover letters that transform job searches into interviews and ultimately job offers. For more information about professional resume writing or to read more career and job search related articles visit http://www.greatresumesfast.com or call 1.800.991.5187.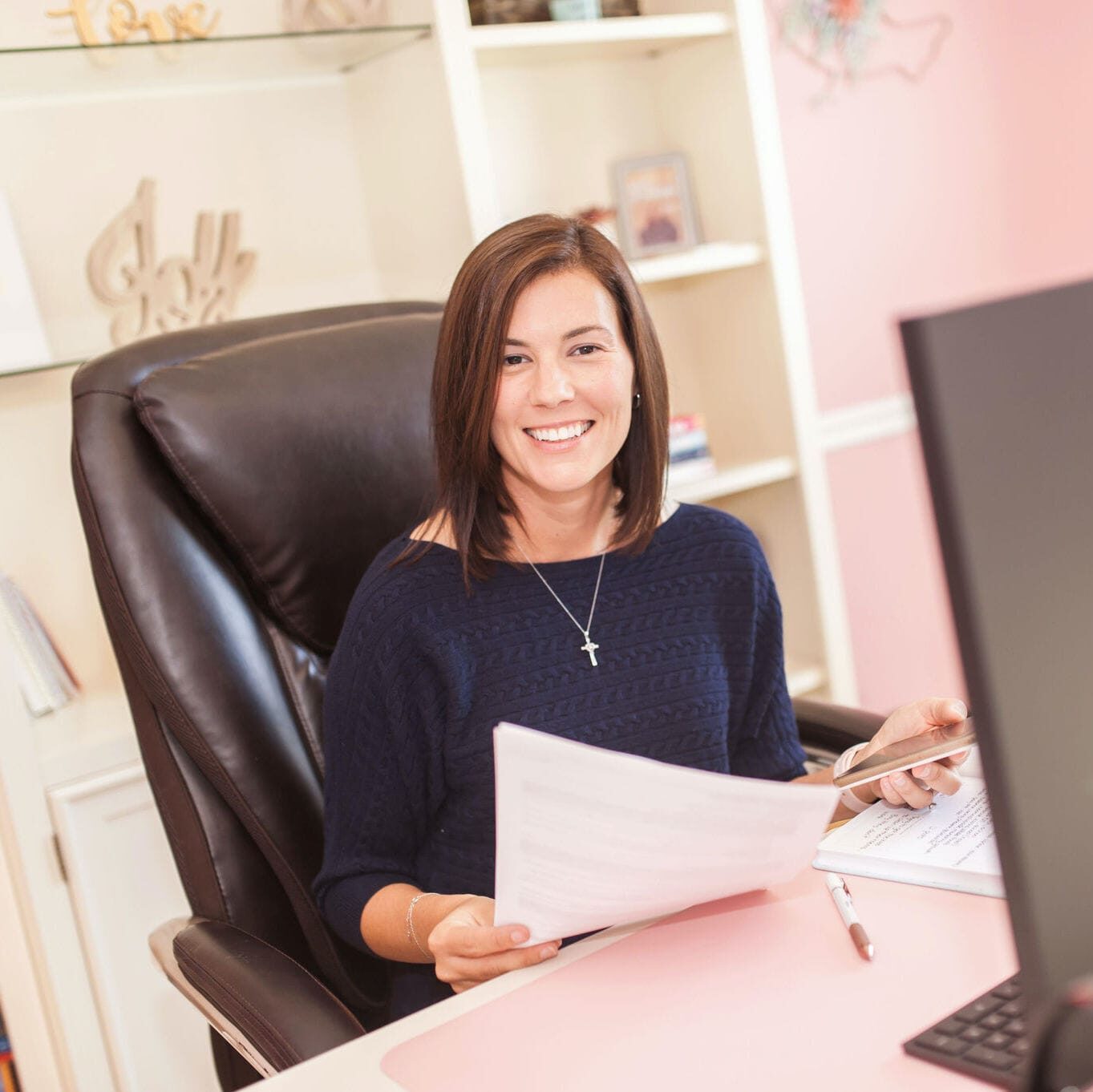 Jessica Hernandez, President, CEO & Founder of Great Resumes Fast
Hi, I'm Jessica. I started this company back in 2008 after more than a decade directing hiring practices at Fortune 500 companies.
What started as a side hustle (before that was even a word!) helping friends of friends with their resumes has now grown into a company that serves hundreds of happy clients a year. But the personal touch? I've kept that.
You might have seen me featured as a resume expert in publications like Forbes, Fast Company, and Fortune. And in 2020, I was honored to be named as a LinkedIn Top Voice of the year!
I'm so glad you're here, and I can't wait to help you find your next perfect-fit position!
Will your resume impress employers? Take this 2-minute quiz to find out.
Get your personalized plan for a resume that stands out and lands you your dream job!
Need a little help getting hiring managers to take notice? Find out what's standing between you and those magic words "You're exactly who we've been looking for!"