When the time comes to look outside your current company for a new job, you need to take a good look at your resume to ensure that it is primed for getting attention from an outside employer. If up until now you've been applying to openings within your current company, climbing the internal ladder, your resume may need a serious revamp to help you get your foot in the door and land an interview with a new employer.
If you've been at your current company for a long time, and perhaps are even in the C-suite or an executive position, you probably know the company inside and out. You know when new positions are open, and you know exactly what to say to end up as a finalist for a new position when they are promoting internally. However, those same buzzwords and skills might not get attention the same way for an outside employer. It can be a challenge to get a new employer's attention, so you might have to go a little bit further to connect the dots, show that your experience includes transferable skills and knowledge, and get attention. After all, an outside employer isn't going to know your name and your accomplishments like your current employer does. You need to go the extra mile with your resume to get an interview. When you do, you'll find yourself interviewing at more companies more often.
Read on for five ways you can improve your current professional resume to help you get attention and get an outside interview.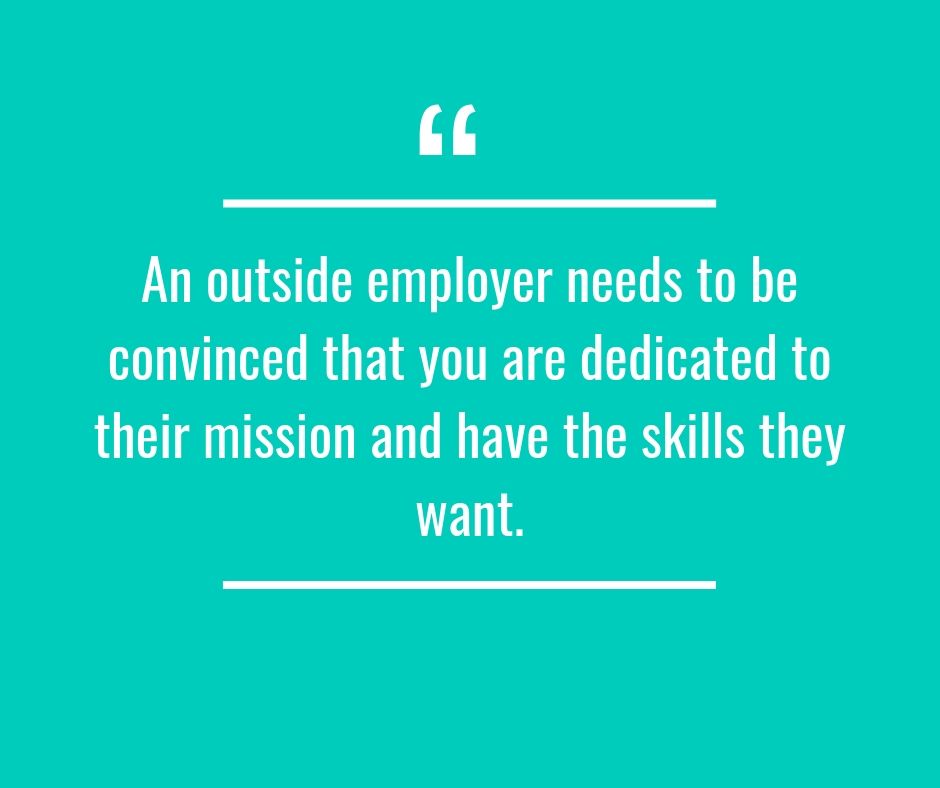 Tailor Your Resume for Every Job
If you've read this far, you've probably figured out that you shouldn't just be submitting your current resume that you've used for internal job opportunities to try to land an interview with an outside company. However, you also can't just tweak that one a little bit and send it out to hiring managers at a dozen new companies.
Instead, you need to write a different resume and cover letter for every single one of the open positions you are applying to. In some cases, this might mean adjusting a few words and phrases if the jobs are similar and the companies have similar goals and needs. In other cases, you may need a complete rewrite for a new opportunity—perhaps the jobs are fairly different, the companies are in different industries, or the companies have very different goals or focus areas for growth even if the positions are fairly similar.
Your resume—especially if you are applying for an executive position—needs to speak to how you can specifically help that company in that role. How are you a good fit for them, specifically? As the human resources team peruses a pile of resumes, they will evaluate resumes with a focus on the skills and experience that speak to the company's needs. Don't be the applicant whose resume gets ignored or tossed aside because it is inapplicable to the job, or, just as bad, could be applicable to that job and a hundred others.
How can you tailor your resume? The easiest thing to do is take the job description and find ways your experience and accomplishments match up to it—make sure these parts of your work history are included prominently on your resume. You should also research the company beyond the job description to see what their mission, goals, and general culture are. This, in combination with the job description, will help you flesh out an effective professional statement for the top of the resume as well as help you shape the tone you use in your cover letter and resume.
Use Keywords—and Use the Right Keywords
Applicant tracking systems are increasing in use, and as a result so is the importance of using the right keywords in your resume. If you don't, your resume simply won't be flagged to move on to the next step of the hiring process and you'll be missing out on yet another callback.
Unlike an internal job application where you might be able to hand your resume directly to the human resources team or hiring manager, and know that it will at least get looked at by a human because you are an internal applicant, there is no such likelihood with an outside application. If you're submitting your application online, it's very likely that your materials will be processed through ATS before ever reaching a human's desk. When you're writing a resume, you need to prepare for this fact of the modern job search. Plus, an online application will probably be one of dozens—possibly hundreds—submitted. You absolutely need your resume to stand out if you are sending it to an outside company online if you want any shot at all of getting being one of the candidates who makes it to the interview portion of the hiring process.
To determine which keywords you should be incorporating, use the same tactics you use for tailoring your resume to a job. Look at the job description closely, pulling out keywords and phrases that seem especially important to the company. Look at their website, LinkedIn, and other social media profiles, and determine what their priorities are. You should also do research on job boards, looking at listings for similar positions and in the same industry to see what keywords seem to appear over and over across the board. Note those that seem particularly closely tied to your own background. These are the ones you'll be able to incorporate most easily and most strongly.
Incorporate the keywords you find into the prominent areas of your resume—job titles, career summary at the top of your resume, or even a separate keyword section that describes your skills and professional brand.
For a comprehensive look at how to incorporate keywords into your resume, check out my article The Ultimate Guide to Resume Keywords and How to Use Them. This article also includes examples of keywords, sorted by industry, to get you started.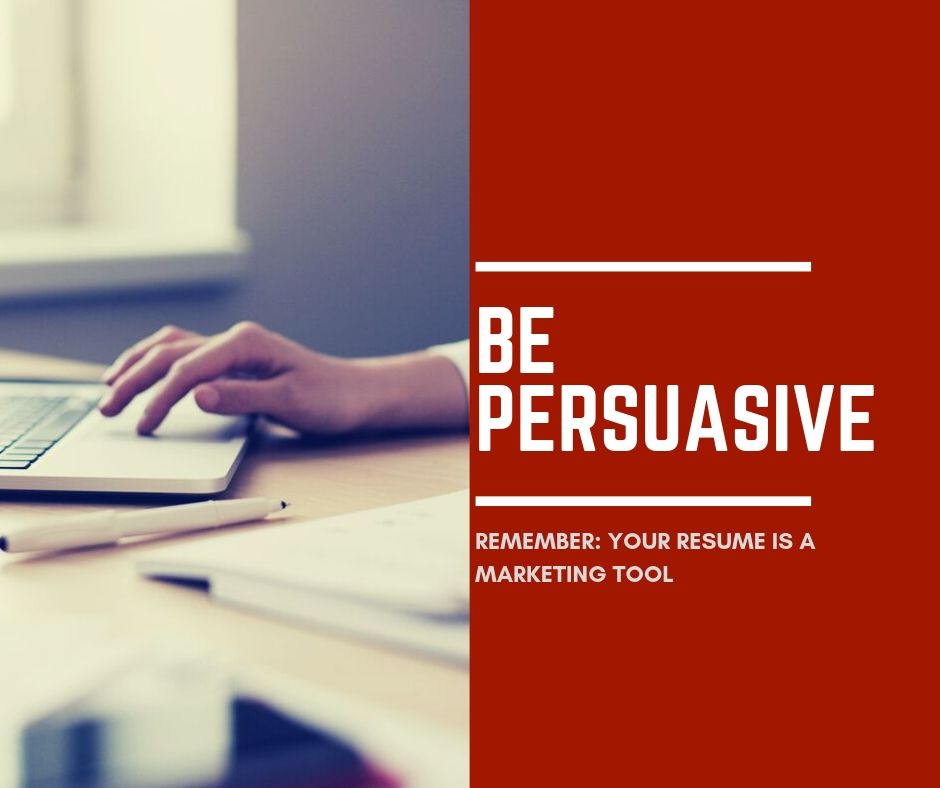 Use Strong, Persuasive Writing
While I never recommend that your resume be just a list of job titles, dates of work history, and one-word skills, a lackluster resume like this is more likely to be successful if you're applying for an internal position where you already have an "in" and they just need to see your experience listed out.
For an outside position, though, you need to convince a hiring manager that it is worth their time to get in touch with you, schedule an interview, and then sit down for that interview. Always remember—your resume is a professional document, but it is also a marketing tool. You are trying to sell yourself and your skills to an employer. Who would you rather hire? Someone who was "Responsible for generating sales leads" or who "Led company efforts to increase sales leads and increase new sales by 25% annually"? I know who sounds better—the person who persuaded me of their value, rather than just stated what their job was. Saying that you are "Responsible for generating sales leads" is the equivalent of if Coca-Cola tried to market itself by saying, "We are a soda."
An outside employer needs to be convinced that you are dedicated to their mission and have the skills they want. Use strong, persuasive writing and plenty of action verbs to convince them and get the interview you want.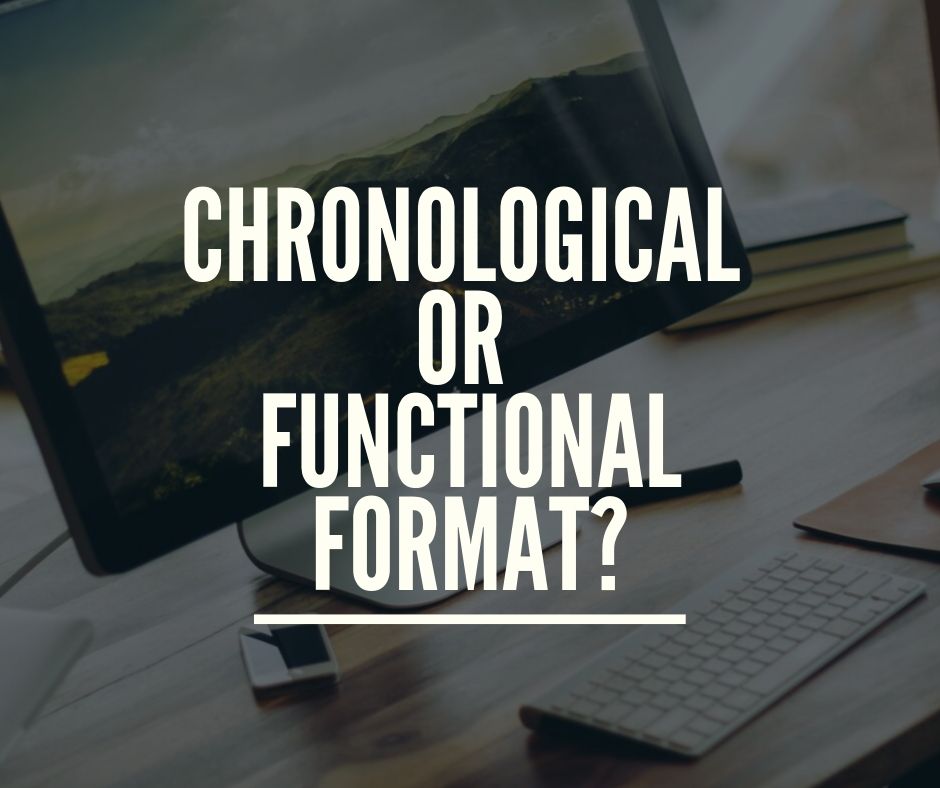 Change Your Resume Format—Especially if You Have Employment Gaps
Your current employer is probably already well aware of your employment gaps, and if they aren't, they won't be as worried about them as an outside employer because they know your abilities and your current dedication to the job. However, employment gaps can be a red flag to a company that isn't as familiar with you. To secure an outside interview, you need a prospective employer to have a level of confidence in your reliability, along with their interest in your skills and experience.
If your resume is currently in the chronological format, listing out jobs and positions in order by date, it is unfortunately emphasizing any employment gaps that you have in your past. To have a better chance at getting an outside interview, consider changing your resume to one in the functional format style.
A functional format resume groups your work history by related skills, strengths, and accomplishments, showing your value without an exact timeline of your career. Learn more about how to choose whether you should write a chronological or functional resume and the basics of both in this article.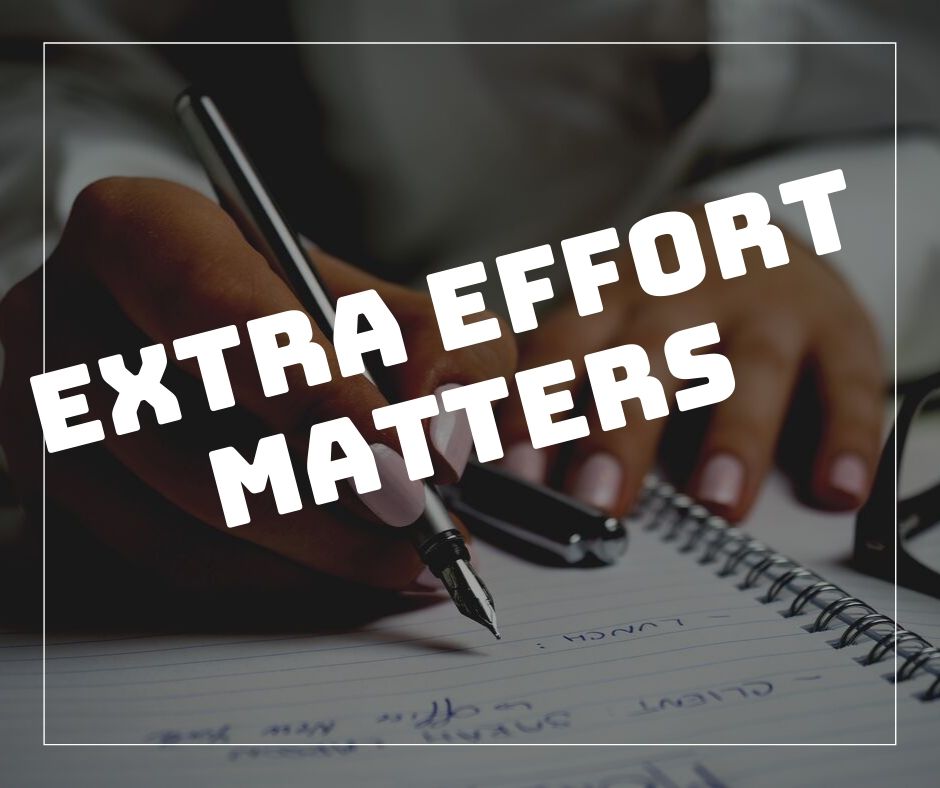 Take Your Time Writing, Revising, and Editing
Every single resume you write deserves your best effort. While this is not always possible, especially if you are learning about a position just before its application deadline, you should never just send in a resume that is essentially a rough draft. Remember, your resume represents you—do you want a prospective employer to view you as sloppy and unpolished? Your resume is your first impression, and if that's the impression it gives off that is what an employer will think of you—especially if you have sent in the resume in hopes of landing an outside interview with a company and hiring manager you have never met before.
To make the best impression possible, you need to take your time with the resume. This means tailoring it to fit the job you're applying to, of course, but also to revising, editing, and proofreading it.
A typo may not seem like a big deal, but it can be a glaring indictment of your claim that you pay attention to details, or always go the extra mile. If you can't be bothered to give your own resume an extra read, or send it to a friend to look over, why should an employer trust that you will take good care of their documents, or be a perfectionist when it comes to client presentations? Your resume is also a demonstration of your communication ability and your approach to executing work.
If you don't have time to do anything else with your resume, make sure to proofread it—at least twice. If you have the time to spend on your resume, make the extra effort to revise it and perhaps reformat it after you've done a first (or even second) draft. A second (or third) look is always a good idea—you never know what inspiration might strike after you've let your resume sit for a couple of days, or what input a trusted colleague may have if you take the time to send it over to them for their thoughts. They may have perspective on your skills and abilities that you didn't think of, but that will help better show your qualifications to a prospective employer.
When it comes to getting noticed by an outside company, you need to put in the extra effort to make your resume as impressive as possible. It's tough to know exactly how a hiring decision will be made, or what a new company's interview process and hiring process will be, but improving your resume using these tips can help you become a more noticeable, more impressive candidate.
If you're looking for resume samples to get you started down the path to an effective, impressive resume, take a look at the Great Resumes Fast resume samples page. We have examples of resumes in different formats and across different industries. Compare them to your current resume, and see what you might be able to do differently to be a top candidate and get your foot in the door at a new company.
Our blog is also full of great advice on resumes, cover letters, and even tips for getting through the interview process to help you out once you do get that call to come in for an interview.
At Great Resumes Fast, our work is to help people achieve their career goals. We've helped hundreds of professionals do so already, and would love to work with you, too. To learn more about our process and credentials, head over to our About page.
Are you tired of your resume being rejected by applicant tracking systems? I know how frustrating it is to submit your resume and receive no response. I hate seeing qualified people never break through the screening process. It shouldn't be that way. That's why I created this guide and I encourage you to download the FREE PDF so you can start seeing better resume response rates!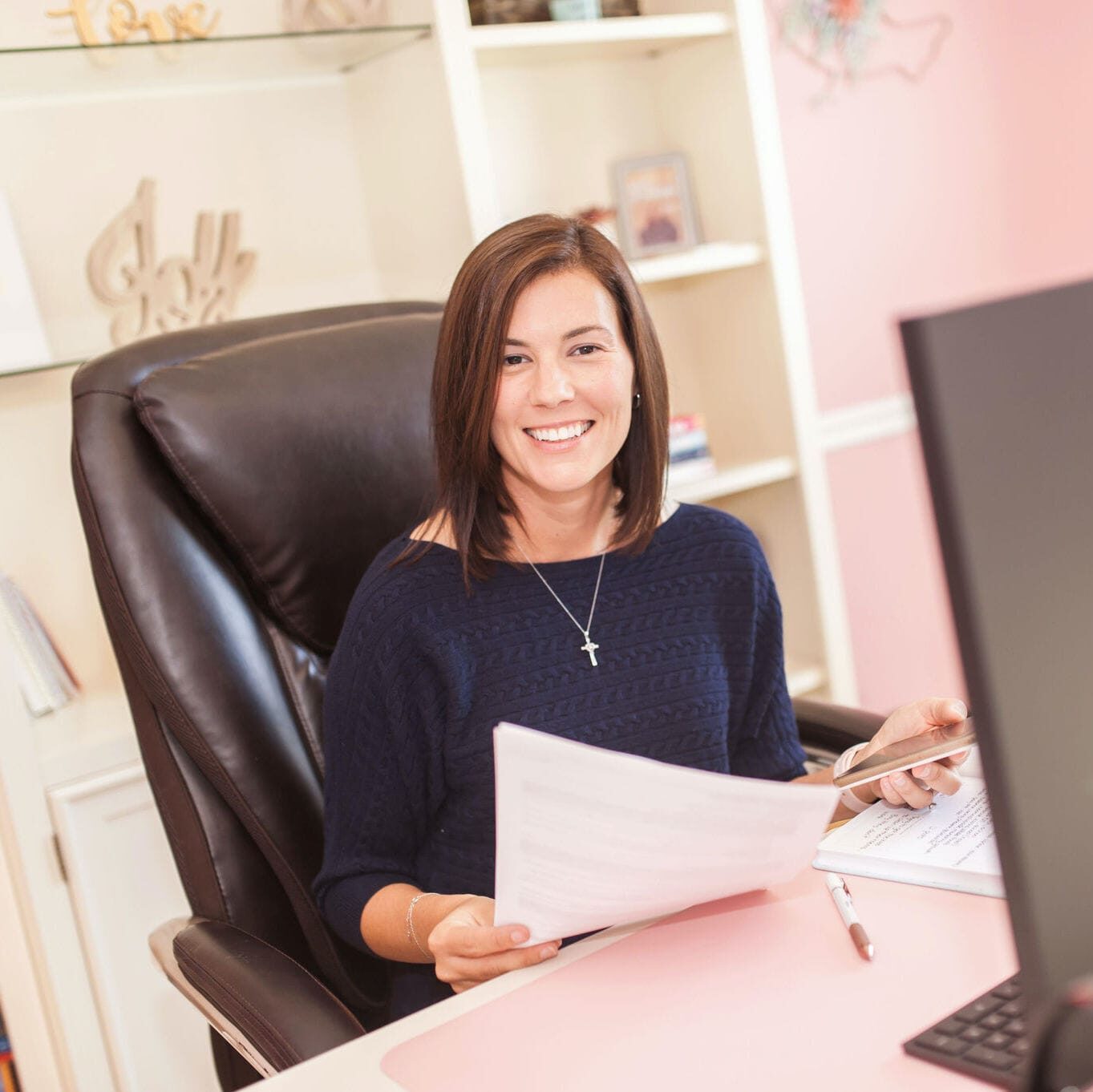 Jessica Hernandez, President, CEO & Founder of Great Resumes Fast
Hi, I'm Jessica. I started this company back in 2008 after more than a decade directing hiring practices at Fortune 500 companies.
What started as a side hustle (before that was even a word!) helping friends of friends with their resumes has now grown into a company that serves hundreds of happy clients a year. But the personal touch? I've kept that.
You might have seen me featured as a resume expert in publications like Forbes, Fast Company, and Fortune. And in 2020, I was honored to be named as a LinkedIn Top Voice of the year!
I'm so glad you're here, and I can't wait to help you find your next perfect-fit position!
Will your resume impress employers? Take this 2-minute quiz to find out.
Get your personalized plan for a resume that stands out and lands you your dream job!
Need a little help getting hiring managers to take notice? Find out what's standing between you and those magic words "You're exactly who we've been looking for!"