Job seekers today have many options for finding new opportunities. No longer do you have to wait for the morning paper to be delivered so you can scour the classified ads. A quick Google search can lead you to companies all over the world with "Careers" pages on their websites, putting your resume up on Indeed.com or having an effective LinkedIn profile can bring opportunities right to your email inbox, and nice job boards online let you stay up-to-date with openings in your industry very easily.
But as convenient as this is, at the executive level you still need to rely on more than the internet and the openings that companies are willing to list online.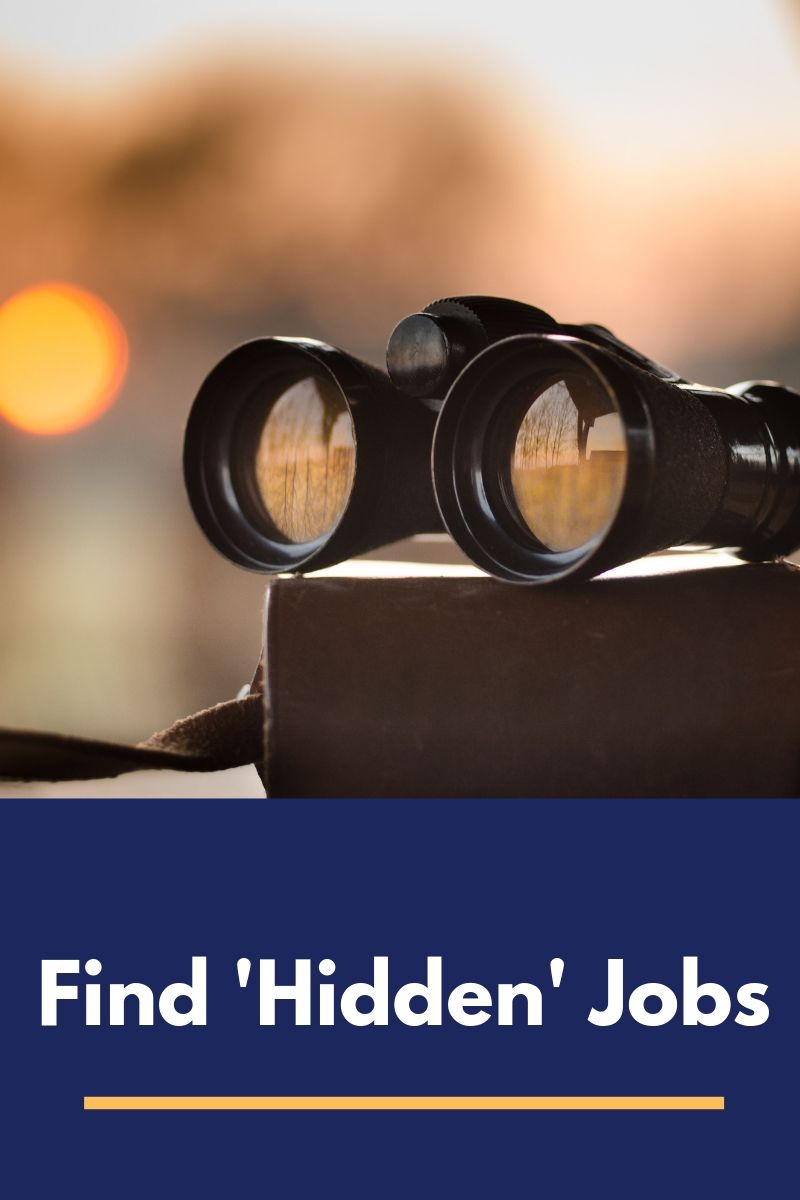 How Networking Can Help Executives in Their Job Search
Networking has a twofold purpose for executive job seekers. First, it can help you learn about the opportunities that are out there—all opportunities. At the executive level, there may be positions available that aren't going to be listed on Indeed or even on a company website. This is the "hidden" job market, and you are only going to learn about these opportunities through word of mouth.
Second, networking helps you get to know people at different companies and organizations. As a result, your resume and cover letter won't be just one more list of dates, skills, and achievements attached to a random name. Instead, the hiring manager will be able to put a face or a reputation with a name, even if just because your connection gave them a nudge of "Hey, so-and-so is applying—I've heard they might be a good fit for us. Keep an eye out for their resume."
The combination of these two factors makes networking much more than just an annoyance or an awkward social adventure—it's a crucial component of achieving your career goals. Without networking, you won't know about opportunities and you won't have the connections to get the interview and get hired.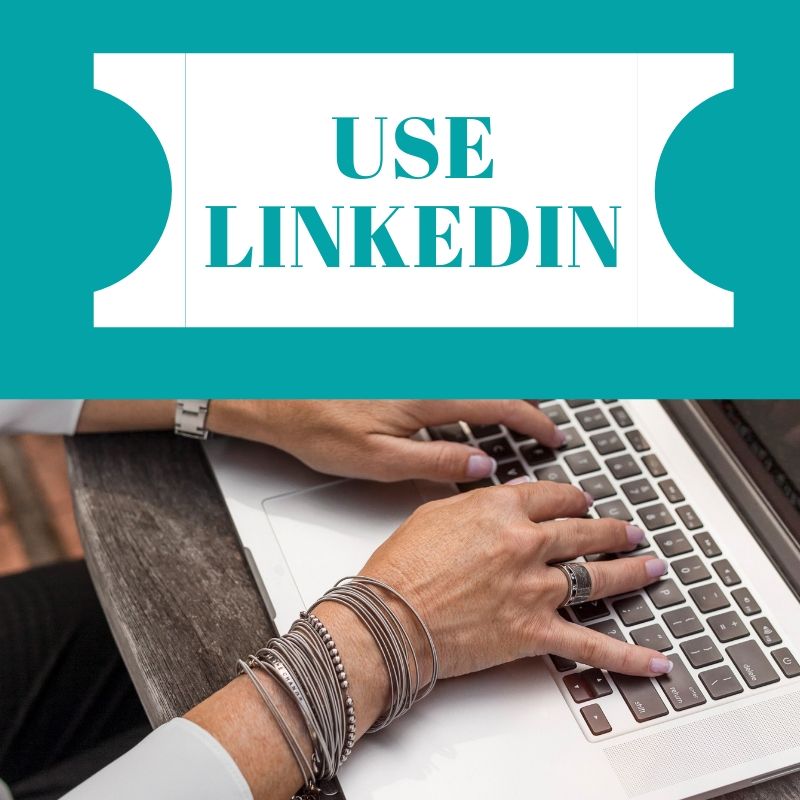 How Does Networking Improve Your Chances of Finding a Job?
So does networking actually improve your chances of finding a job? It absolutely does. Look at the statistics: LinkedIn reports that 70% of people in 2016 were hired by companies where they had some kind of connection. With those kinds of numbers, it's clear that networking is an essential part of a successful job search.
When you have an "in" with a company, you have access to a resource that other job seekers don't have. You have someone you can ask questions of before your interview and as you tailor your resume to fit the company's needs and better address what they are looking for in employees. But before you can even get to that point, you have somebody who can tell you that the company is looking to fill an executive position before other potential applicants are even aware of the opening.
Use your network to find out this information. Even if you are still employed, you can let people know that you are open to hearing about opportunities. If you're out of work and actively job searching, you can politely let people know that and they will hopefully keep you in mind as they hear about openings at their company or within their own networks.
If you don't know about an available executive job, you can't apply for it. If you don't know about a company's challenges that match with your problem-solving skill set, you won't know to send them a letter of inquiry about a job along with your resume.
You need to build a professional network so that you have access to the information that will help you find a job.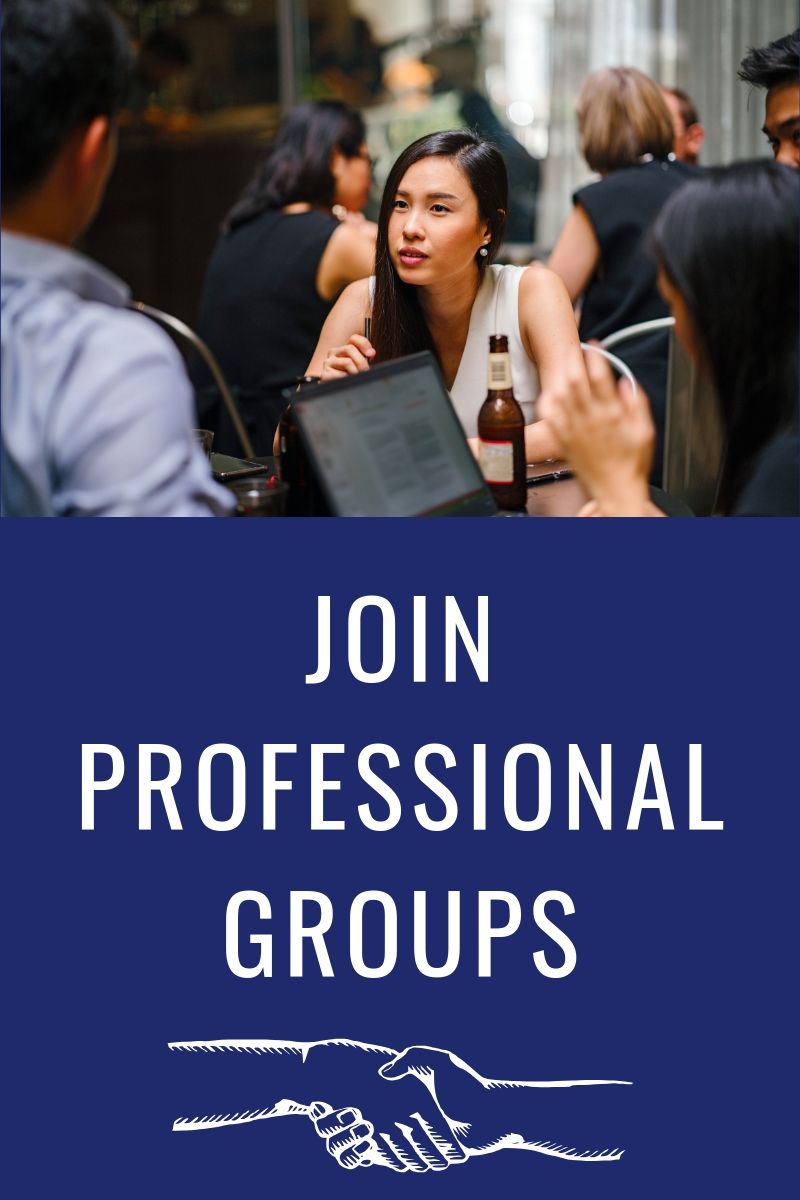 How Do You Network for an Executive Job Search?
Networking does not need to be an awkward, desperate attempt at getting information or asking for a job. In fact, it should never be that. Networking should be about making actual connections and should be a give and take of information, advice, and assistance. Don't approach networking as a "job search" per se, but instead approach it as an opportunity to get to know people. In doing so, networking will become much more natural and you will be much more successful at it overall.
But once you have connections in place, you do need to make an ask—and that's not always easy, especially if you are actively looking for work. So how can you make an ask of your network appropriately? A networking power letter is an effective, professional way to do so. Here is my guide to writing a networking power letter to help you reach out to your connections.
I also recommend that you treat all social occasions as a networking opportunity—but do so appropriately, of course. When you're at events, don't be shy about working your job search into conversation. It doesn't have to be a formal "networking" event hosted by your industry or a chamber of commerce for you to get some networking done. Even a casual social event can be an opportunity to introduce yourself to a new acquaintance and let them know through the natural course of conversation that you are looking for work. Discussing careers is often a small-talk topic, so why not take advantage of it and make yourself known to a potentially whole new network?
While you can approach social events with an eye towards networking, you do also need to get involved with formal professional groups that can help build your network and provide chances for you to get in front of potential employers. Join organizations of like-minded people or industry associations that host networking opportunities. Your local chamber of commerce is a good place to start, as is the local alumni group for your alma mater. Once you start looking around you'll be surprised at how many groups are out there that can help you build connections and find business networking opportunities.
Networking breakfasts, industry conferences, seminars…all of these are also events you should be attending to introduce yourself, build professional relationships, and have conversations about professional opportunities. You can meet new people and benefit from their entire professional network as well. Professional networking events are an efficient way to meet a large group of like-minded people, and because everyone is there for the same reason—to meet people and to build professional connections—it's very easy to walk up to someone, shake their hand, and get a conversation going about work and careers.
And of course, this being the 21st century, not all networking needs to happen in person. You should incorporate social media like LinkedIn into your executive networking strategy. Build a strong profile and start interacting on the platform. Follow a business you have your eye on for a job, and connect with former coworkers, friends, and community acquaintances. You might be surprised at the career opportunities that you find through not only searching the site, but also through commenting on posts and following company pages. Find some of my LinkedIn tips here.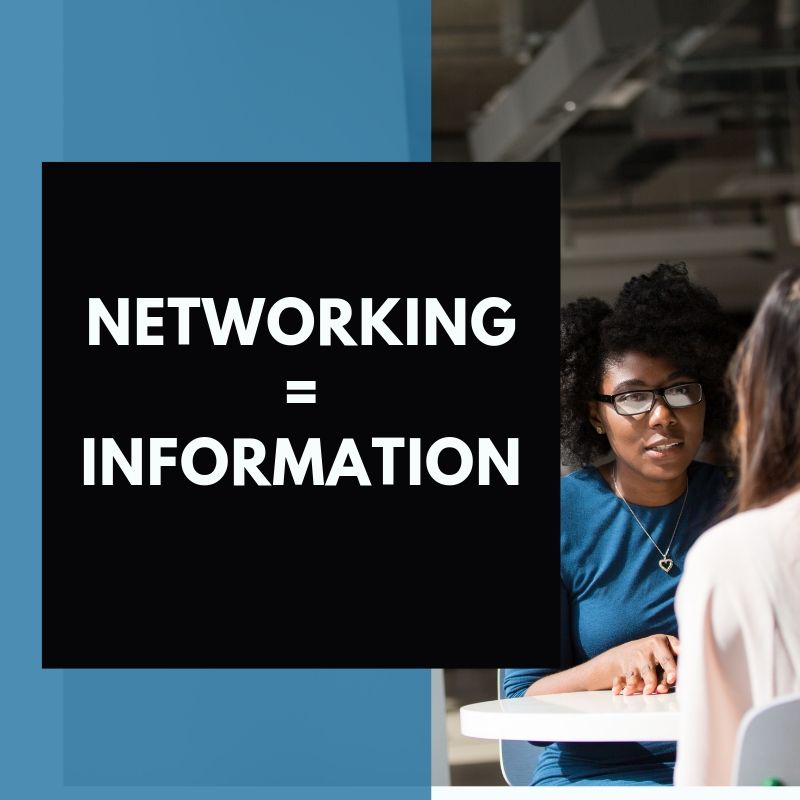 How Much Should You Rely on Your Network to Find You a Job?
You can never rely on anyone but yourself to find you a job, but you can use your network and other resources to help improve your chances at landing a dream job and advancing your career.
When it comes to deciding whether to spend more time perusing online job listings, a job search website, job postings on a company site, or more time attending networking events in person, though—I say rely on the networking to find the prime job opportunities. When you make a personal connection, your resume and cover letter are more likely to stand out to hiring managers than when they are included with dozens of others in an online submission system for job openings. You are also far more likely to find out about exciting opportunities through personal conversations than through an internet search. People will remember to tell you about a new opportunity—a job search website won't unless you set up an alert AND the company lists the job. Then you're ahead of the game, ready to get your application in before other candidates even know about the position.
When you're ready to advance your career, rely on your professional network. Invest your limited and valuable time in professional networking with real people and not just on job sites. Time spent building up your professional network and cultivating relationships will pay off far more than sending your resume into the internet black hole hundreds of times to no avail.
Have a strong network but still not getting the response you want to see from employers? It might be time to revamp your career documents. Learn more about Great Resumes Fast and how we can help you create a compelling resume, cover letter, and even LinkedIn profile to help you land the executive job you want.
For more job seeker resources, job search strategies, and executive resume writing advice, head to our blog.
Are you tired of your resume being rejected by applicant tracking systems? I know how frustrating it is to submit your resume and receive no response. I hate seeing qualified people never breakthrough the screening process. It shouldn't be that way. That's why I created this guide and I encourage you to download the FREE PDF so you can start seeing better resume response rates!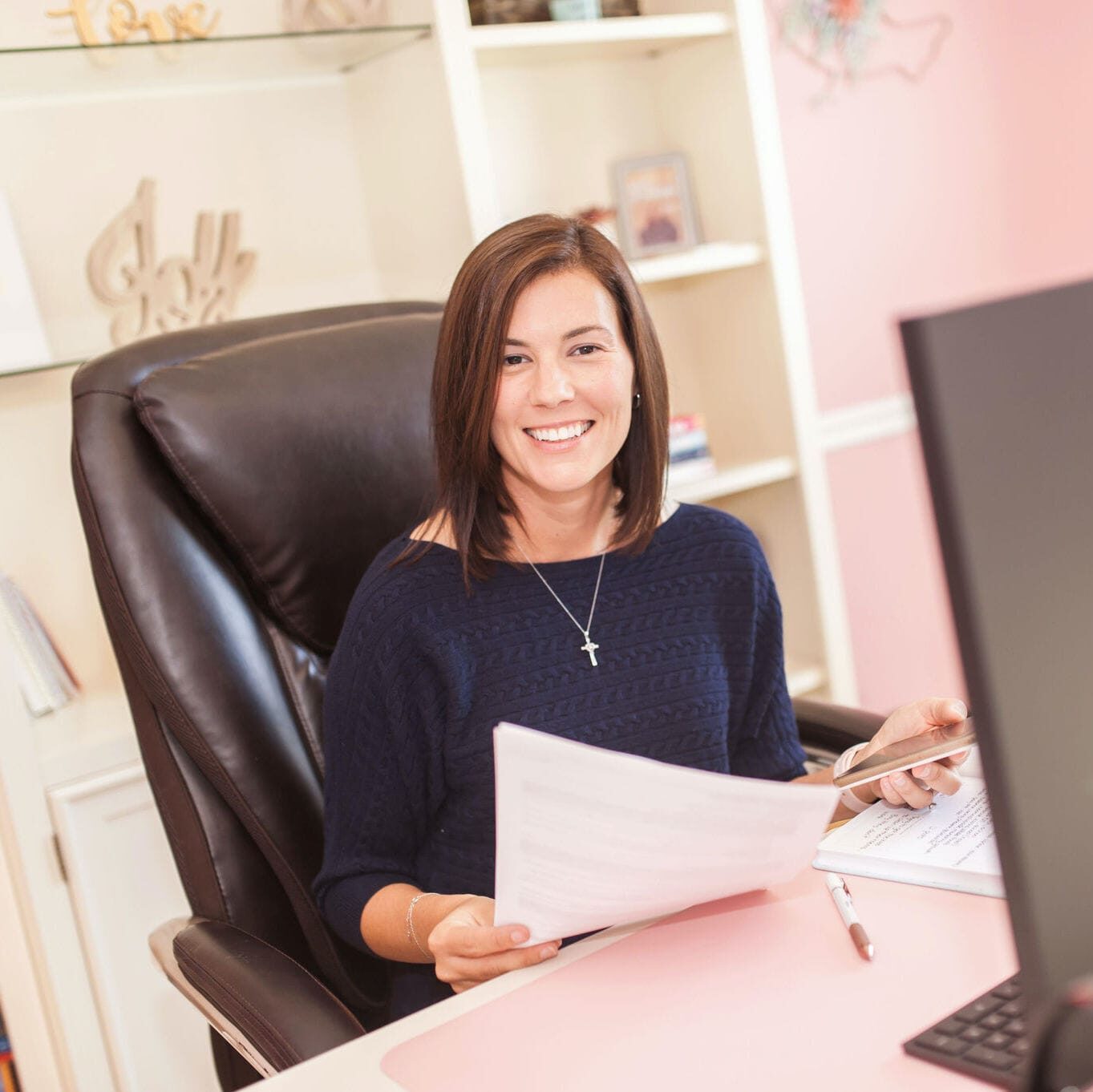 Jessica Hernandez, President, CEO & Founder of Great Resumes Fast
Hi, I'm Jessica. I started this company back in 2008 after more than a decade directing hiring practices at Fortune 500 companies.
What started as a side hustle (before that was even a word!) helping friends of friends with their resumes has now grown into a company that serves hundreds of happy clients a year. But the personal touch? I've kept that.
You might have seen me featured as a resume expert in publications like Forbes, Fast Company, and Fortune. And in 2020, I was honored to be named as a LinkedIn Top Voice of the year!
I'm so glad you're here, and I can't wait to help you find your next perfect-fit position!
Will your resume impress employers? Take this 2-minute quiz to find out.
Get your personalized plan for a resume that stands out and lands you your dream job!
Need a little help getting hiring managers to take notice? Find out what's standing between you and those magic words "You're exactly who we've been looking for!"