Science has shown that human beings rely more on sight than any of their other senses. We are drawn to pictures and graphics. People often forget names or titles, but faces stick with them. It is for these reasons, among others, that infographic resumes have become more commonplace in the career search industry as one way to make yourself stand out and be remembered. The caveat is that the use of infographic resumes is not appropriate for every industry or situation. The key is knowing when and under which circumstances an infographic resume should be used. Gathered here are the best practices for using infographic resumes to boost your career.
The Biology of an Infographic Resume
An infographic resume tells your story at a glance, with the goal of quickly and easily engaging the reader. Using charts, graphs, and photos, you can relay a great deal of information almost instantly about your education, experience, and skills.
Supplementing Your Career Health
Marie Zimenoff, Executive Director of Career Thought Leaders, a think tank of career industry leaders, said infographic resumes are a terrific supplement to a traditional resume, but warns that it should not be used as a replacement for it. Experts in the career search industry advise providing potential employers with a traditional resume but also offering an infographic resume as part of a portfolio, especially if you are applying in an industry that requires creativity, artistry, or design. While a supplement to your traditional resume, your infographic resume should be able to colorfully convey your individual story on its own.
Job search strategist and author Hannah Morgan, who regularly contributes to U.S. News and World Report regarding job searches and careers, said one should use an infographic resume in three particular circumstances: for networking, when reaching out to an insider in a company where there is an opening, and during the interview process.
Sharing Your Results
When networking with someone in person or online, Morgan advises that you offer your infographic resume as an ice breaker and conversation piece that highlights the results of your hard work. She said people often avoid taking a piece of paper to networking events as they don't want to appear desperate, especially if there may not be a job available. This is the perfect time to employ your infographic resume because you are there to share information.
"The infographic resume makes it easier to have a conversation and allows people to glance at your graphs, charts, and pictures to gather information quickly," Morgan said. "It also allows you to engage more with the people you are networking with. Our brains are also hardwired to remember pictures better than words, so they will remember you better."
Growing Support From the Inside
The second time Morgan said infographic resumes should be used is when you have identified an opening at a company. Whether you know someone inside the company or not, reach out with your infographic resume. It will help you to engage the first person you speak with and build rapport before they refer you to someone else to whom you can submit your traditional resume.
"That infographic resume is a teaser to get that person inside the company to have an initial conversation with you," said Morgan. With information about you in hand, and having spoken with you directly, they will be more likely to advocate for you, which Morgan advised is the best way to get your resume moved to the top of the stack.
A Prepared Introduction
When you are introducing yourself at the beginning of an interview, Morgan said that is another opportunity to put your infographic resume to work for you. Your infographic resume will engage the interviewer in talking about your skills, experience, and accomplishments right away.
"The person interviewing you can see who you are quickly while you chat," Morgan said, who also advises keeping a copy of your traditional resume on hand as well.
Perfect for the Right Industry
Infographic resumes are a rather new development in the career marketplace as they have become more popular in certain industries over the last few years. In addition to your traditional resume, those applying to creative disciplines such as marketing, advertising, and public relations may use their infographic resume to showcase their talents and abilities while displaying the results of their professional efforts. Startups and sales positions, which are very results-oriented, offer additional opportunities to utilize your infographic resume since it highlights the direct results of your work. Applicants for executive positions and more conservative fields such as finance are advised by experts to avoid infographic resumes, except in the three scenarios previously mentioned.
Another Link in Your Career Chain
Attaching your infographic resume as a PDF or JPEG to your LinkedIn™ profile is another way to reach potential employers, according to Zimenoff. She said this extra dose of media gives your online profile an extra kick to grab attention and keep people on your profile longer.
"It can be a nice addition to a LinkedIn profile, but you should have a standard resume available as well," warns Zimenoff.
Sharing Your Slides
According to Morgan, one of the greatest tools people don't know about is SlideShare. Owned by LinkedIn, this free application allows you to upload documents from programs such as Word®, Excel®, or PowerPoint® so they show up as images on LinkedIn. This means people can see your work easily without having to download it from your page. Even better, attachments can be shared as a status update on other social media including Facebook™ and Pinterest.™
Not for ATS
Just as you should know when to use your infographic resume, you need to know when not to use it. When applying online, especially through an applicant tracking system (ATS), do not use infographic resumes. Zimenoff said ATS strips graphics from digital resumes, which can potentially lead to the loss of valuable information. Morgan agreed that sticking to a traditional resume is best when applying online. Automated tracking systems search for key terms in standard resumes that can be overlooked in infographic resumes—and can even throw them out when they are not able to read the graphics.
Focus on Results, Not Responsibilities
To get the most out of your infographic resume, it should highlight the specific achievements that make you the ideal candidate for the position you want. Zimenoff said graphics should focus on the results of your work—such as a doubling of sales, an increase in people reached, or percentages achieved—not on job responsibilities. For example, if you are applying for a position in sales, a chart depicting your superior sales growth would be incredibly impactful. The infographics you use must directly address the role you are aspiring to with a focus on the results of your work.
"If your resume is confusing or cutesy, it's not effective," advised Zimenoff. "The graphics need to say something important. Employers want to see results. If your graphic shows results, that's great. A huge pet peeve of mine is an infographic resume where a chunk of it is taken up with a graph that says nothing."
The Beauty Behind Infographic Resumes
Infographic resumes are a great way to supplement your traditional resume, but are just that—a supplement. Everyone needs to have a traditionally formatted resume available in addition to an eye-catching infographic resume that quickly highlights their skills and accomplishments. The beauty of the infographic resume is that it is great for networking, building a conversation with company insiders, and getting things off to a strong start during an interview. You can also use them to boost your profile on LinkedIn, however, you should never use them when applying online. Remember, infographic or not, your resume is your opportunity to tell your story—so make every word and graphic count.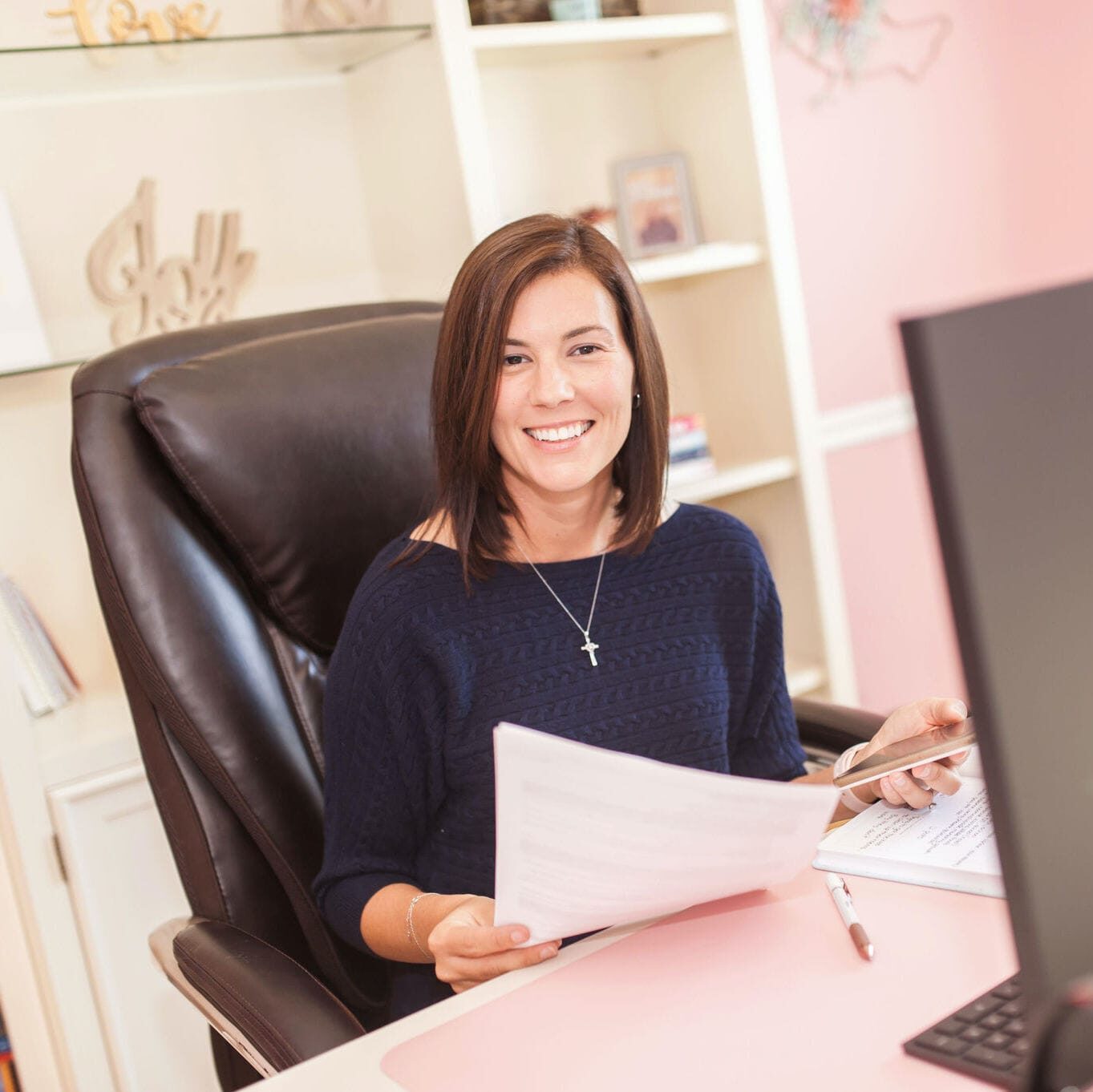 Jessica Hernandez, President, CEO & Founder of Great Resumes Fast
Hi, I'm Jessica. I started this company back in 2008 after more than a decade directing hiring practices at Fortune 500 companies.
What started as a side hustle (before that was even a word!) helping friends of friends with their resumes has now grown into a company that serves hundreds of happy clients a year. But the personal touch? I've kept that.
You might have seen me featured as a resume expert in publications like Forbes, Fast Company, and Fortune. And in 2020, I was honored to be named as a LinkedIn Top Voice of the year!
I'm so glad you're here, and I can't wait to help you find your next perfect-fit position!
Will your resume impress employers? Take this 2-minute quiz to find out.
Get your personalized plan for a resume that stands out and lands you your dream job!
Need a little help getting hiring managers to take notice? Find out what's standing between you and those magic words "You're exactly who we've been looking for!"