Social Media has dramatically changed the job landscape. Today's job seekers must remake themselves as a brand. Think of McDonald's golden arches or Ford's iconic script logo. People remember these brands because they set themselves apart from the rest. People don't settle for any old hamburger when they know what they will get at McDonald's. Brands build trust with people and that trust translates to increased business and a reliable customer base, which is exactly what you want your online brand to do for you.
Your personal brand builds trust in prospective employers and opens the doors for you to find new positions. Unfortunately, most people don't think that they need a personal brand, and they are so wrong in assuming this.
Below are 5 reasons why you should establish a personal brand on your resume and online:
1. A personal brand differentiates yourself…
When an HR Manager scans the pile of resumes on their desk, they look for someone who stands out. But, they don't just focus on the resume, they also look for your online presence because the internet contains much more information about you as a worker. Do you have an industry specific blog or website that you regularly update? Is your personal brand listed on your LinkedIn profile, along with your best career achievements? Listing a successful work history and any extracurricular activities that you're involved in helps to build your online brand.
2. Make your name a well-known brand…
Who do you think HR Managers are going to go for? The new guy fresh out of college or the big name attached to great companies and amazing projects? Of course they are going to go with the big name. So to capitalize on your opportunities, you must make yourself into a brand name. Instead of seeing "John Smith – New Graduate", they see "John Smith – Marketing Guru".
3. Set you apart from your peers…
Your goal is to set yourself apart from your peers. You're in direct competition for open positions. It's just the way it is and having an online brand sets you apart from the rest of the pack. Start an industry blog, start a side business or develop a new marketing strategy that you can pitch to prospective employers. There are so many things you can do to highlight how you are a notch above your peers and get your brand out there.
4. Make you more attractive to employers…
Establishing your brand makes you more attractive to prospective employers because they know what they are getting. You're not a faceless employee; you're the one who wrote a new programming language, the one who developed supply chains that drastically reduced company overhead, etc. Match your brand to your achievements and employers will stand up and take note.
5. Open yourself up to new opportunities…
You want to find open positions and sometimes they may not be in your chosen profession. But, does that really matter? What if the perfect position is in another industry that you have minimal experience? Well, having an online brand opens the doors to those new arenas. HR Managers are looking for people with experience, and thankfully, your online brand is built around your experience. By viewing your online brand, HR Managers and potential employers can see what you offer the company. They are excited to find somebody with your expertise and skills, and you should be too. You have clout that you never knew you had and your personal brand should reflect the best you have to offer.
Guest Post by:  Erin Kennedy, CPRW, CERW, BS/HR, is a Certified Professional & Executive Resume Writer/Career Consultant and President of Professional Resume Services, Inc. She is a nationally published writer and contributor of 9+ best-selling career books. She has achieved international recognition following yearly nominations of the prestigious T.O.R.I. (Toast of the Resume Industry) Award. Erin has written thousands of resumes for executives and professionals. As a proud member of PARW, CDI, AORCP, Erin also sits on CDI's Credentialing Committee for new certification candidates and serves as a Mentor for CDI's Member Mentoring Committee. She also is a featured blogger on several well-known career sites http://exclusive-executive-resumes.com.  For additional tips and advice on resumes and cover letters, follow us on Twitter @GreatResume or visit our blog.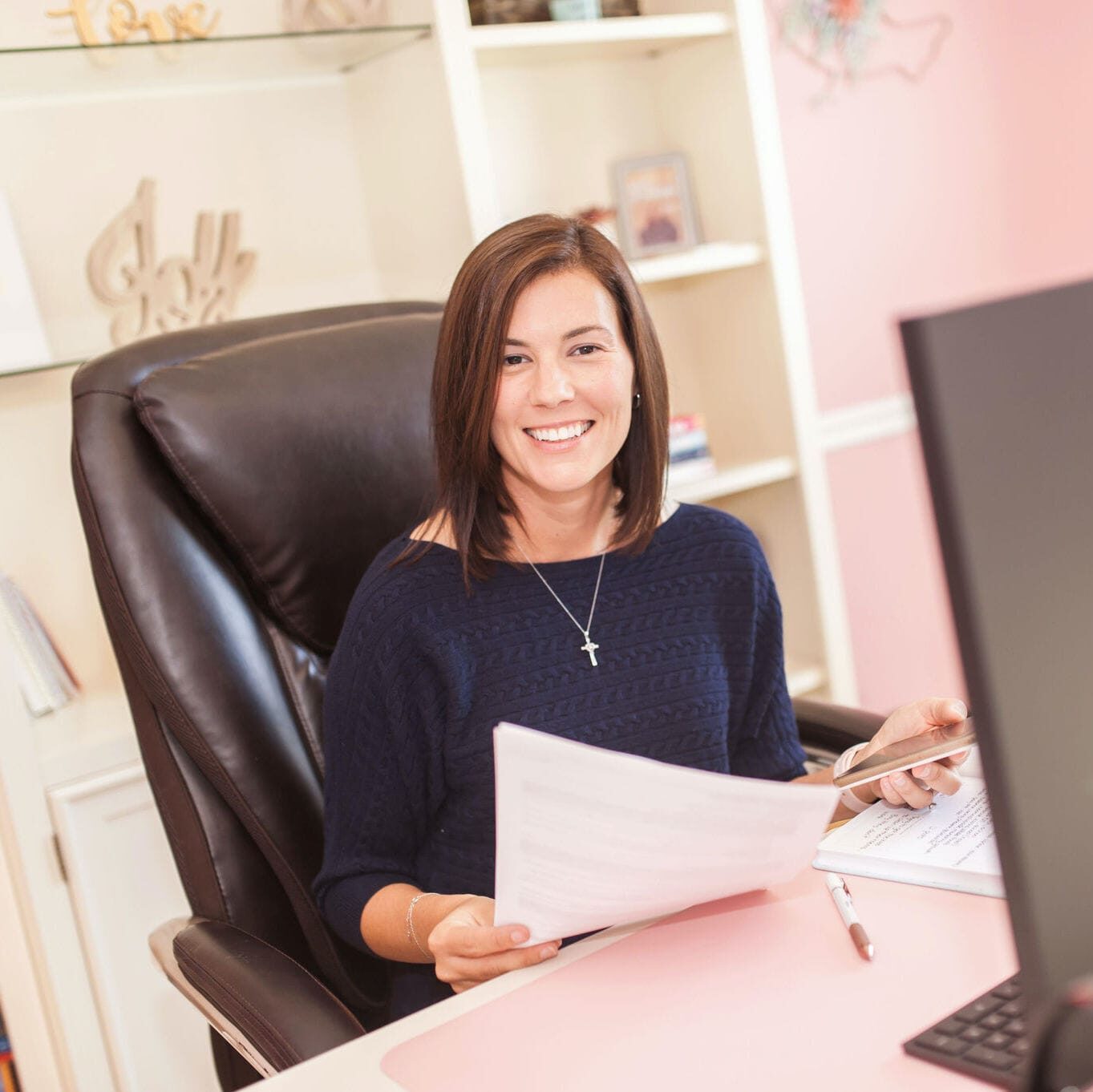 Jessica Hernandez, President, CEO & Founder of Great Resumes Fast
Hi, I'm Jessica. I started this company back in 2008 after more than a decade directing hiring practices at Fortune 500 companies.
What started as a side hustle (before that was even a word!) helping friends of friends with their resumes has now grown into a company that serves hundreds of happy clients a year. But the personal touch? I've kept that.
You might have seen me featured as a resume expert in publications like Forbes, Fast Company, and Fortune. And in 2020, I was honored to be named as a LinkedIn Top Voice of the year!
I'm so glad you're here, and I can't wait to help you find your next perfect-fit position!
Will your resume impress employers? Take this 2-minute quiz to find out.
Get your personalized plan for a resume that stands out and lands you your dream job!
Need a little help getting hiring managers to take notice? Find out what's standing between you and those magic words "You're exactly who we've been looking for!"