131 Resume Writing Tips – The Most Comprehensive List of Resume Writing Tips on the Internet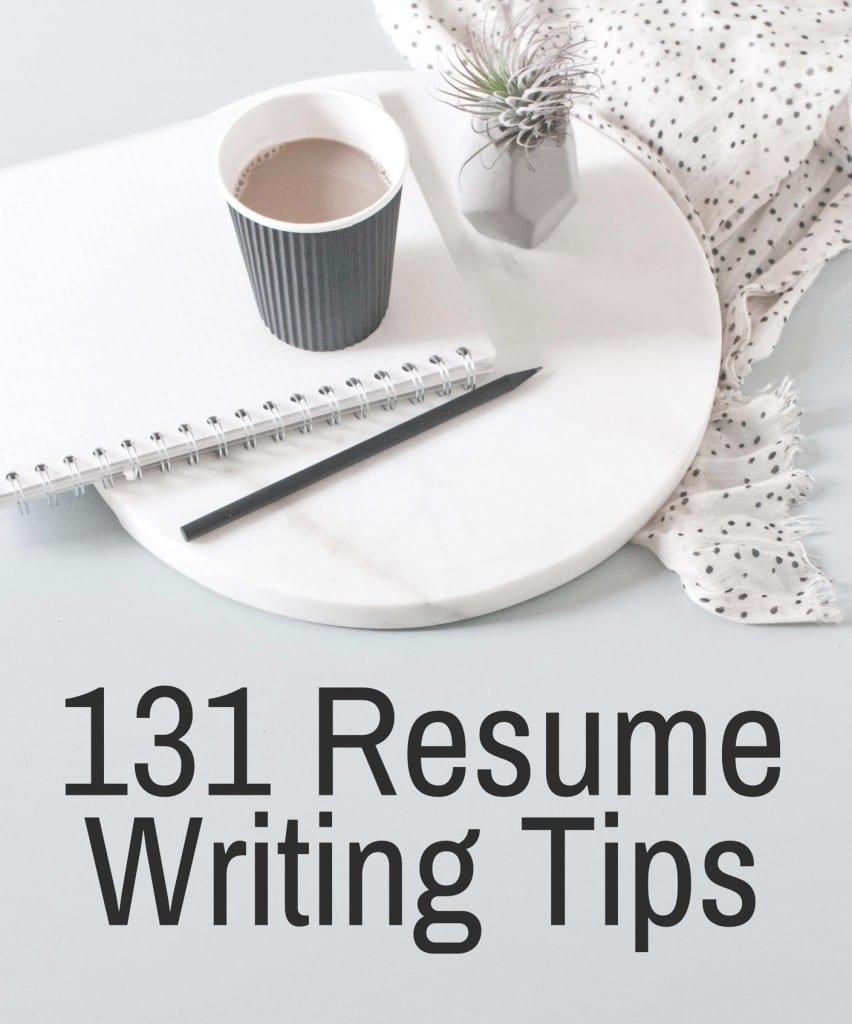 The resume writing tips included in this list follow the best advice and most modern resume writing strategies available today so that you can write your resume with confidence. I've divided the list into the major resume sections to make the tips easier to navigate.
It was a passion for teaching others about resume writing that ignited my desire to start Great Resumes Fast almost ten years ago—and that passion still burns brightly. Since 2008 my team of professional resume writers and I have worked with thousands of busy, career-minded individuals to create interview-worthy resumes. This list is the culmination of ten years of resume writing best practices—I hope it blesses you and helps you reach your career goals.
Resume Writing Tips for Contact Information
Keep your name prominent. Eye-tracking surveys from recruiters reveal that your name is the very first place the recruiter scans. They'll look at the top left and the top center to scan for your name. Your name should be in a bold font that is larger than the rest of your contact information; and it should either be left-justified or centered. It's not that putting your name at the right of the document is wrong per se. It's more about increasing readability and placing it where recruiters are most likely to scan first.

Headshots don't belong on your resume. Exceptions to this are if you work overseas and it's required in your country or if you're in acting/modeling and a headshot is expected. Otherwise, leave the photo off your resume. Human resources professionals are taught by their legal departments to exclude resumes with photos to eliminate any issues with discrimination. It's simply a factor for immediate elimination.
Professional e-mail addresses: I've seen some pretty controversial email addresses over the years. My advice is to use a non-controversial, professional email address that won't raise any eyebrows. Try your initials and a combination of numbers or your first name and last name with a combination of numbers.
Don't use your work e-mail to communicate with recruiters. You also don't want to include your work email on your resume. I've come across situations in the past where bosses were suspicious that their employees might be looking elsewhere and they started checking emails. It revealed their job search efforts and the people lost their jobs.
Decide whether you want to include your address or not. This has become a bit controversial over the past couple of years, and I've seen both sides of the debate. Some people, in an effort to protect their privacy, are leaving their addresses off of their resumes. The issue with leaving it off is that now the resume will not come up in a database search based on location. Recruiters check proximity when running their searches, so if you leave your address off completely it limits your resume coming up in search results.
Relocation is another consideration. The best advice when it comes to relocation is to find a P.O. Box or UPS street address at the place you're relocating to and use that on your resume so that your resume will come up in search results for that area. You could also use a friend or family member's address if you know someone in the area.
Zip codes and ATS tend to be the biggest connection. You could probably safely leave the street address portion of your address off the resume IF you had concerns about privacy. Then you could use just the city, state, and zip code so that your resume will still come up in applicant tracking software searches.
Include your LinkedIn profile URL within the contact portion of your resume. Make it a live link so that all the hiring manager has to do is simply click it and they can go directly to your LinkedIn profile and learn more about you. LinkedIn is the best place to share your career story, elaborate on your personal brand, and provide verifiable proof of your accomplishments and soft skills through endorsements and recommendations on your profile. Did you know that recruiters are more likely to connect with you when they can see who you know in common? LinkedIn will automatically show them mutual connections. It's a virtual version of who you know helping you to get your foot in the door.
Professional website and blog URLs can also go in the contact information. This is another way in which you can directly lead employers to information you want them to see about you—such as your portfolio, samples of your work, or simply the articles you've written in your area of expertise. It never hurts to give them opportunities to find more information about you, and it also furthers their understanding of your personal brand and how you would fit into their company culture.
Online branding statements are great for the top of the resume, right underneath the contact details. It's a great place to start laying the groundwork for the employer and setting the expectations of the value you can offer—and the pain points and problems you can solve for them. Consider adding a branding statement underneath the contact information, or even simply select three keywords related to your branding and center those across the top underneath the contact information.
Resume Writing Tips for the Heading of Your Resume
Always put a job title or target position at the top of your resume. Bold this title. This portion of your resume is also another area that recruiters will scan first. You want to be specific about the type of position. Instead of saying something general like: Management Professional, be specific about the job title. Say: Project Manager, Purchasing Manager, Customer Service Manager or whatever other position title you are targeting.

Underneath the position title include industry-specific keywords. It's about branding and positioning. A great strategy is to select the top three keywords most relevant and highly searched for the position that you want. Obviously, you need to actually possess these skills. If you have the skills, then choose the top three keywords and put them in bold italics underneath the position title.
An alternative strategy to using three keywords is to include a branding statement. This should be boiled down to something really noteworthy that speaks to the value you offer and the needs you can meet. For example, I always tell people that my heart's desire is to use my 12+ years of HR experience to help job seekers by creating interview-winning resumes for those who don't have the time, experience, or expertise. That's what Great Resumes Fast is all about—helping busy career-minded folks get interviews for their next great career move. My question is … what's your heart's desire? Why do you do what you do? How do you help other people? Start asking yourself these questions because they form the basis of a strong and authentic personal brand.

Consider bold text and special formatting when putting together the heading. You want the information to be easily scanned and identified because it forms the recruiter's first impression of your experience and fit for the position. I recommend bolding the position title, branding statement, and even the keywords. You could also leave the keywords in a regular font or italicize them. Feel free to adjust the formatting to something that suits you and looks pleasing to the eye. The main point to remember is to leave white space so that the content is easily digestible.
Resume Writing Tips for the Professional Summary
We've moved passed the era of resume objectives. No objectives on your resume if you're a mid-career professional or executive. Instead you should be using a career snapshot to give the employer the highlights of your accomplishments and a quick view of your ability to meet their needs and solve their biggest problems.
No personal pronouns should be in your career profile. Remove any instances of I, my, or me. Using first-person pronouns is viewed as a basic resume error and usually will cause your resume to be screened out. It's a silly thing to cause removal from candidacy, but when recruiters are scanning hundreds of resumes and they're pressed for time, they need a systematic way to narrow down the choices—and any small errors on a resume are cause for a "no fit" decision.
Your career summary does not have to be a broad overview. So many professionals get caught up in trying to provide employers with a broad and general overview of their career at the top of their resume. The problem is that they end up sounding like thousands of other candidates instead of using the space as an opportunity to shine and differentiate themselves. Do not be afraid to be specific—which leads me to my next two tips.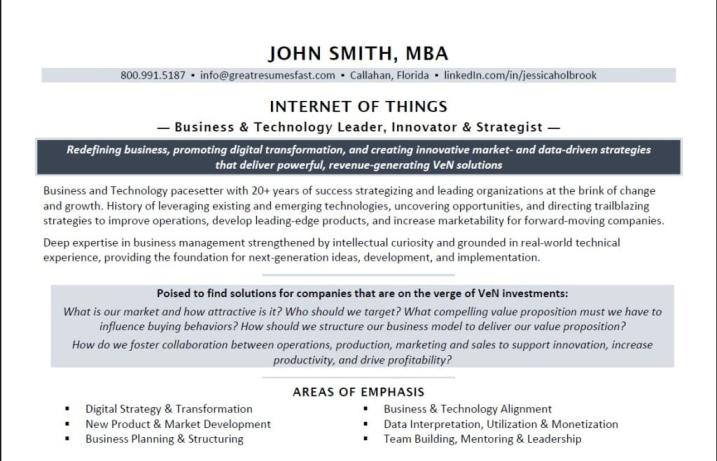 Be specific about positions and accomplishments within the summary. I tend to lean more towards a career-snapshot style that includes prominent client names, major accomplishments, and bottom-line numbers. I'll give you a prime example: have you ever seen websites that readily advertise: As Seen On: CNN, Forbes, MSN, Washington Post, USA Today, and Money. These are prominent and easily recognizable names. Do the same within your career profile. Have you worked with Apple? Google? Microsoft? Has Amazon or IBM been a client of yours? Have you worked with other well-known Fortune 500 companies? Don't be afraid to share that information; it grabs the attention and says you work with industry leaders.
Include metrics and keywords within your snapshot. Try to select three to five industry-specific keywords and incorporate them within the career summary. It's also important to talk about numbers. Have you generated revenue? Cut costs? Improved productivity? Include those numbers. They're verifiable proof—and those numbers attract the eyes and the attention of employers.
Don't go overboard with adjectives. Even resume writers get tempted to string a bunch of adjectives together:
"Seasoned self-starter and detail-oriented team player with 10+ years' experience" doesn't tell me anything specific about this person that is any different from thousands of other candidates. Try using only one adjective; and choose one that describes you but isn't necessarily applicable to everyone else on the planet.
Eliminate overused phrases such as "excellent communicator" or "team player". They do very little to differentiate you from others. They're also widely overused. If you scan resume templates on the Internet you'll see these phrases come up over and over again. Employers report that communication style—while very important to culture fit—is usually assessed during the interview process; so stating it on your resume is just taking up space you could use to identify another attribute about yourself that would benefit the company.
While we're discussing words that don't add value … you can remove "successful" and "results". The words themselves don't offer any valid proof that you can make a contribution. It's better to state exactly what the success or accomplishment was and what made it a success. You could state that you "generated $3M in new business growth by …" and fill in the details. Perhaps the type of results that you deliver are in terms of increasing customer loyalty or cutting labor costs. Be sure to provide numbers with the results to make them meaningful and give them context. Otherwise, you're just making blanket statements that are hard to see the value in.

The Keyword Section: Avoid vague phrases that recruiters will not use when searching resume databases. Things like "excellent communicator", "team player", and "detail oriented" are all soft skills. Use hard skills in the keyword section such as: payroll, accounts receivable, accounts payable, or budget allocation.
Use keywords specific to the position you're targeting. Find the most-relevant keywords to the position you're targeting and select those keywords to incorporate into your resume.
Use keywords specific to the industry you're in. Are there keywords that are not only specific to the role but also to the industry? Make sure that you include industry-specific and position-specific keywords.
Formatting the keyword section:  You can bold this section and create three rows with three keywords in each section. The eye is drawn to odd sets and numbers and they'll balance well across the page. There's no hard-and-fast rule that you cannot include more or fewer; this is simply a formatting suggestion for the keyword section.
Resume Writing Tips for the Work Experience Section
Omit Overused Words. "Demonstrated excellence" and "proven ability" are two great examples of overused words. Here's a link with several others that you can review and eliminate from your resume. It also includes some great examples of what you can use in their place.
Work Experience Bullets: Right off the bat, make a list of your top achievements over the course of your career—including everything from leading a challenging project to a successful conclusion to turning around an unprofitable company division. Give yourself permission to remember (and savor) the highlights of what you've been able to do that brought you much kudos from others. Don't forget that the impact might have been external to the company, as many executives often earn praise from industry insiders or analysts, as well as from their teams.
You'll want to create success stories from each of these accomplishments, and then put them in the classic Challenge-Action-Result format for your resume writing efforts. Describe the Challenge or situation first, then the Action that you took, and most importantly, the Result of each project or achievement. These stories will now become the foundation for accomplishment stories in your executive resume, and can be used to replace what would typically be the classic list of tasks performed at each job. In addition, you'll want to add more facets to each story during the resume writing process, supplying employers with more proof of your leadership performance as you recall the details.
Inject some personality into the process. Give some thought to the role you are seeking. What type of qualities does the perfect candidate for this job display? What are his or her professional attributes? This isn't hard to picture: for example, a COO might be extremely analytical or improvement-focused, while the ideal IT Director would tend to challenge the status quo and take a firm stance with vendors. Now, tie these qualities back to your own experience.
In what situations did you display these attributes, and what were the results of your leadership at the time?
What's important about this exercise? It allows you to start with an employer-side view of the ideal executive leader, giving you the same perspective they'll have when scouring your resume for proof of these qualities. As a result, you have some goals around which to center your leadership resume, rather than just starting with a list of mundane tasks that everyone in your field performs.
Ask others for feedback. This may seem like a backward step, but if you discuss your job search and resume purpose with trusted colleagues or friends before putting pen to paper (or fingers to keyboard), you'll actually have a better vision of the end goal. Specifically, most people around you can clearly see your value in ways that you cannot—because they have likely benefited from your leadership qualities, organizational skills, and technical proficiency.
Here are some great questions to ask your network, which will help generate resume ideas:
* What reasons would you have for recommending my work to my next employer?
* What company-level problems did you believe I was able to solve when we worked together?
* How do you believe I'll be able to add value as a leader in my next job?
* What did you see as my top three contributions to profit, employee performance, or cost savings in my last job?
Next, you'll want to keep these ideas in a list next to yourself during the leadership resume writing process. Use them to add color to your resume profile and flesh them out in more detail in your executive work history.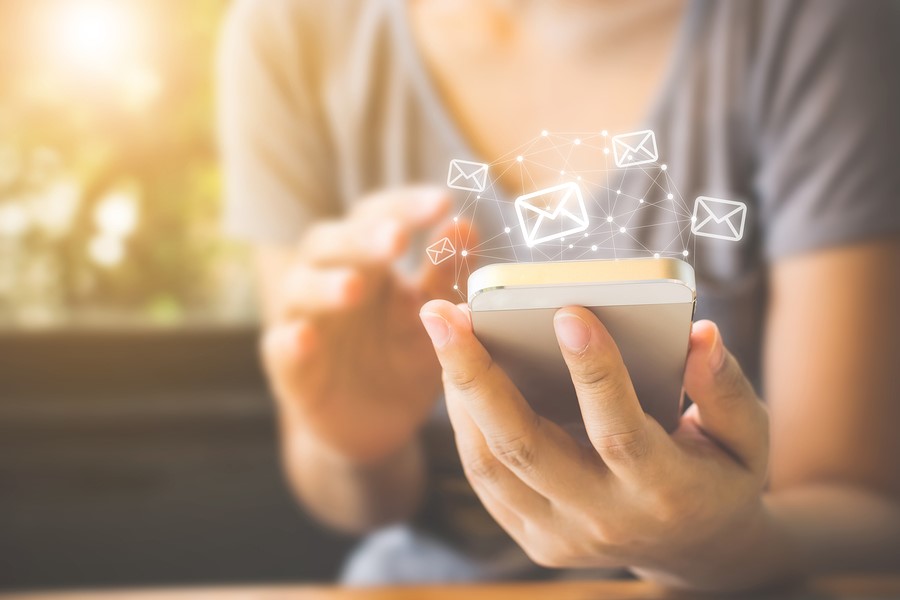 Forget the Phrase "Responsible for": Obviously, every job entails being responsible for something.  Here's the thing: saying on your resume that you were responsible for doing something doesn't offer any proof that you actually did it.  Your resume is a personal marketing document with one message: "Because I succeeded at all of the above in the past, I am the best candidate for your job opening."  That's a very different message from outlining what you were supposed to be doing at your previous jobs, which proves nothing except that someone once trusted you with a certain level of responsibility.
Action verbs: Action verbs are a tremendous asset to your resume. They convey a great deal of information to potential employers as these action verbs express what you have done and how you have added value.
When you are sitting down to write your resume, it can be tiresome to try to think of all the different ways you have done something. That is where this handy reference list comes in. The next time you are stuck looking for the right action verb to convey emotion and purpose check this list and you will be sure to find the right words.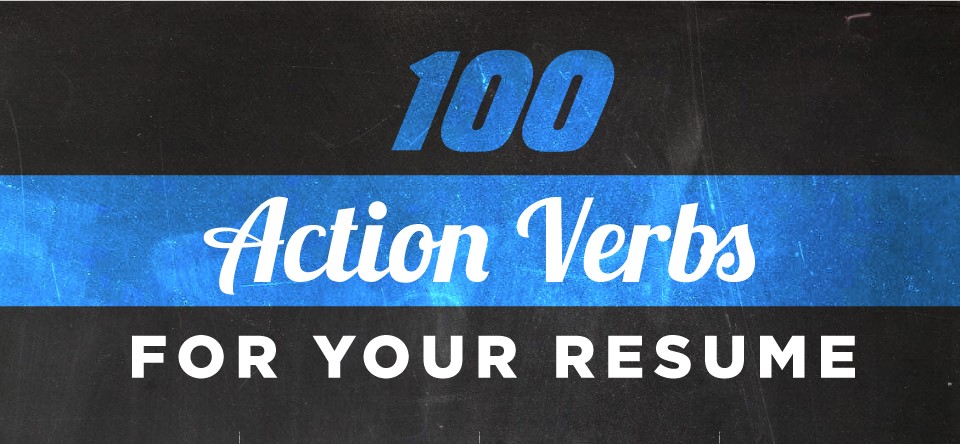 Remove "References available upon request." It takes up space on your resume and employers assume you'll provide references if asked. What you could do instead is point employers to your LinkedIn profile to read recommendations from your connections. This provides great third-party validation of your experience.
Resume Writing Tips for Personal Branding
Start with a Vision. Without a vision or direction for your career, it's hard to chart a course and plan a strategy to get there. If you need clarity, start by asking yourself some soul-searching questions:
What vision do you have for your career over the next 1, 3, 5, or 10 years?
Which values are driving your goals?
What's your purpose?
What are you passionate about?
Why do you do what you do?
Speak to YOUR Audience. Your resume has an intended audience—and it's not *just* the HR generalist, recruiter, or applicant tracking software program. You need to know who (which companies) you're targeting, which industries, AND their greatest pain points, needs, and problems.
To get to the bottom of defining your target audience you'll need to ask yourself a few more questions:
Are there specific companies I'm interested in?
Am I aiming to secure a position in a specific industry?
What advantage or benefit does this position bring to their business?
What will the company be lacking or missing if there's no one in this position?
Consider some of the struggles and obstacles facing the employer and the industry. Make a list of the most critical ones, and reflect on times in the past when you've confronted similar challenges.
Incorporate yourself—be authentic. Authenticity has been glossed over when it comes to careers, job searching, networking, or how we present ourselves on our resume, cover letter, and LinkedIn profile. Research and experience tell us, though, that the opposite is true. We're naturally drawn to authentic people. Employers are searching for genuine employees; it's why they're drawn to your LinkedIn profile—they can put a face to the name on the paper. They can research you on social media to get a glimpse into "who you really are".
Don't be a generalist. Niche yourself. In the same way you choose a doctor who specializes in your need, the same is true as employers search for the best candidate. They're not looking for a generalist—they're searching for a specialist. Be specific about your contributions and accomplishments within your role and industry. If you can feasibly do two different types of jobs that are not related, then create two separate resumes—one that focuses on your contributions in one area and another resume that focuses on your contributions in the other position.
Answer the question: Who am I professionally? Deep down, I think what drives most of us is the desire to help others. Let's face it, a selfish life isn't a very happy, fulfilling, or successful one. Sure, we all want a great career and to be paid well for the work we do. But a life invested in others, a life built on your contribution to making the world a better place—that's a life of purpose and passion. It's a life that offers long-term fulfillment and career satisfaction. Who are you professionally? What makes you—and what you do—different from others with similar qualifications and backgrounds?
Answer the question: Why do I …? Why do you want to be in a particular position, or why do you do the work you do? If you're having trouble answering this question, or some of the others, I highly recommend Start with Why. It will help you to figure out your why behind what you do. Many people know what they do, and how they do it. Few people know why they do the work they do.
Answer the question: How do I add value? Start by asking yourself some questions to uncover the distinct benefits you offer the employer:
What benefit or contribution do you add?
What key accomplishments or successes have you delivered time and time again?
What would you say is unique about yourself and how you do what you do?
What are your greatest strengths?
Ask others what they think about you.
Reach out to friends, family, and your network and ask them which words they would use to describe you.
What do others see as the value you add?
Read through your LinkedIn recommendations and past performance evaluations and look for themes. When you put similar words and phrases together what picture do you get?
What do others say are your greatest strengths?
How do others describe you?
What do your boss, team, direct reports come to you for on a regular basis?
I realize that some of you may be introverted like me, and quizzing others on their thoughts about you may cause some anxiety. If that's you, I highly recommend the Reach Personal Branding Survey. You can gather up the e-mail addresses of those you want to elicit answers from and send it out and let the responses roll in. It's anonymous, so people can respond without concern over judgement—and the survey does all the work searching for common themes in your personal brand, then reports those back to you. It provides an external perspective of your personal brand.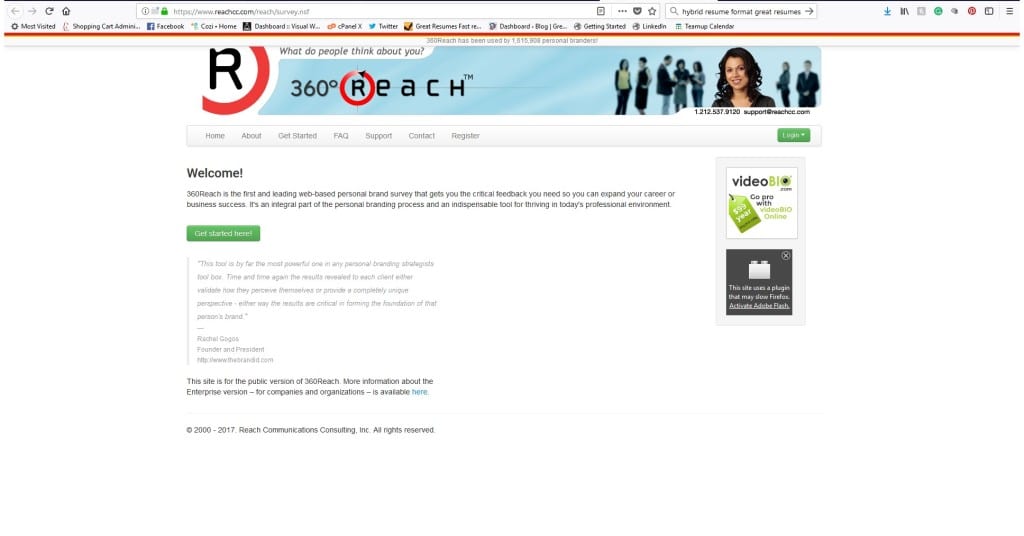 **By the way, I don't get any kickbacks from recommending the survey. I recommend it to you purely because I enjoyed it and found great value in the feedback. It's very eye-opening, and I believe you will find value in it too.**
Answer the question: What would be missing if I weren't in this role? It will help you determine how to differentiate yourself on your resume and what you can offer employers that other similarly qualified candidates cannot. It becomes the basis for your personal brand, which you can incorporate into your resume and other career documents.
Metrics, facts, figures are important to your resume. Numbers attract attention from employers; they substantiate the results you deliver and make the value you create for employers easily identifiable. If you're having trouble figuring out what metrics you have for your resume, or if you feel like you have none, this article will help.
Impacting the bottom line: Most employers want to see how the value you create impacts the bottom line. There's also a general assumption that if you've been successful before you can easily repeat it. Answer questions like:
–          How much revenue did I generate this year?
–          How did this year's sales compare to last year's or last quarter's?
–          Did I cut costs? By how much?
–          Did I increase productivity?
–          Did I impact client satisfaction?
–          Did I increase efficiency?
–          Did I save time? How much?
Consider any ways that you impacted the bottom line of the company and be sure to include that information in bullet points under each employer.
Resume Writing Tips for the Education Section
Where to put your education: I always recommend listing education at the top of the resume if the degree or certification is a requirement for the opportunity and it has been recently obtained or will soon be completed. If the degree or education you have isn't required or directly related to the position, put it at the end of the resume. This is also the case if you want to share with the employer that you have some education, but you don't want to advertise that you didn't complete your education. If you are not planning on finishing the degree or certification program that you started—for whatever reason—then check out this article on how to include education information when you haven't finished your degree and don't plan to complete it.
What information should you include if you're still pursuing your degree or certification? There are two options:
State the college you're attending, degree you're pursuing, your area of study, current GPA (if 3.0 or higher) and include your anticipated graduation date; this is very important if your graduation date is within the next twelve months.
List the university you're attending, degree you're pursuing, area of study, current GPA (if 3.0 or higher) and the words In Progress. This works well if you're still going to be in school for a couple of years.
What do you do if you don't have a degree? You should include any certifications, classes, continuing education, or other programs that you've attended. This shows that you're open to ongoing learning and development.
What do you do if you didn't finish your degree and you don't plan to finish? Many people choose to not complete their degrees or return to school. The reasons are as varied as the job seekers themselves. Whatever your circumstances—whether you've been forced to withdraw from classes, or if you've simply chosen to leave—there are ways to still include your education on your resume. I personally think it's important to do so, especially when it's related to your current or desired career field. There are two ways I would suggest tackling this:
1. List the college you went to, the program area you studied, and dates you attended school. You're not including a degree here because one was not awarded. But you are showing that you did attend school and received some formal education. You can also include how many credit hours you completed.
2. State the university you attended, relevant courses you completed (especially if they're related to a position you're pursuing), credit hours completed, and dates you attended the school. Again, a degree is not included because one was not awarded.
You have to be careful how to incorporate this information into your resume. You never want to mislead an employer into thinking you have a degree that you don't have. This can come back to bite you if you're offered the position and they fact check. Plus, the goal here isn't to deceive anyone into thinking that you have a degree you don't actually have. The goal is to include any education you have received—which, in my opinion, is very important to show and will be valuable to employers.
Resume Writing Tips for Certifications
How to include certifications: Give the certification title, the place it was issued from, and the date (if it was received recently or is critical in your field to show the length of time since certification).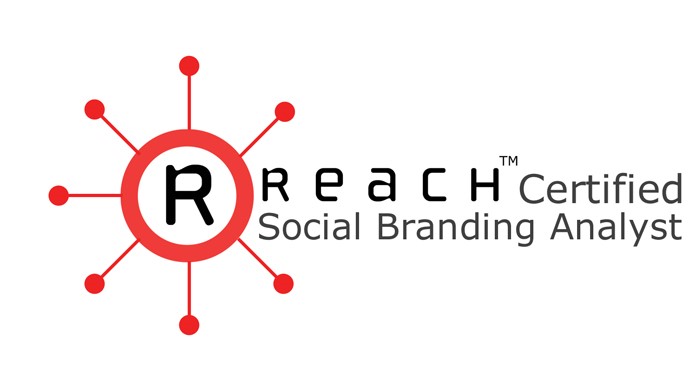 Where to include certifications: Put certifications near the top of your resume if they're critical to the position (this comes up frequently in IT). If they're professional development certifications or not as critical you can put them at the bottom of the resume.
Why you should include certifications: It's important to list certifications on your resume that are required for the position so that when a recruiter searches a resume database for candidates with that certification your resume will come up in the search results. It's also important to show hiring managers that you're open to ongoing learning and development.
Resume Writing Tips for Employment Dates
Do I have to include my entire work history? You do not have to include your entire career history. A resume is not meant to be a complete historical documentation of your career.
How far back should I go? It's best to only include the past 10-15 years of your work experience.
Relevant vs. irrelevant information: Not all education is relevant to your current job prospects. If it's required for the position, you may want to put it at the top of the resume. If your degree isn't relevant to the role or is not required for the position, you can usually put it at the very end. Recruiters usually look at the end of the resume to review education information.
Chronological Format: Chronological resumes list your work history beginning with your most recent position and work backwards through time to your earlier ones.  This format is ideal for someone who has a consistent work history and tends to stay in a position for two or more years.  It is straightforward, well organized, and is easy for a hiring manager to find the information he or she needs.  This format will not work well for someone who has little or no work history, has been out of the workforce for a considerable amount of time, has significant gaps between positions, and tends to job hop. Using a chronological resume format will only call attention to these problem areas.
Functional Format: A functional resume highlights your skills and strengths without tying them to a particular position or period of time.  You want to draw attention to the value you would bring to a position while downplaying any negative issues in your work history.  These skills would be listed before any specific job history.  The specific positions you held would be secondary to your particular skills, listing only the company, your title, and dates of employment.  This type of resume works well for someone who is just starting out, is changing careers, has had numerous jobs within a short period of time, has gaps between positions, or is reentering the workforce.
Hybrid or Combination Resume Format: If you have spent less than a year at your last 3+ jobs or if you have several significant employment gaps on your resume, another option is to push the chronology to the end of the resume and keep the focus on relevant achievements rather than on your career chronology.
This looks similar to a standard resume, but rather than diving into the career chronology after the Career Summary or Introduction, it includes a section for relevant experience highlights.
Downplay the appearance of "job hopping". While job hopping is less of a concern now than it has been in years past, if you've switched positions every year for the past several years or you have significant employment gaps, it can send up a red flag to employers. Be strategic about the placement of employment dates on your resume and keep your current position short and sweet. You can read more about these two strategies and two more in this article on downplaying the appearance of job hopping on your resume.
Resume Writing Tips for ATS
Target your resume to a specific role. Applicant Tracking Systems are built on the idea that a great candidate will have a very targeted, focused resume full of relevant keywords. Once you have a strong, achievement-based resume, some tailoring is still required based on the specific job posting.
Review the job posting for important keywords and key phrases.
Grab a highlighter and look through the job posting for important qualifications, skills, and experience. These are your keywords. Be sure to include any keywords that you can claim on your resume for that job application.
Where to include keywords: Keywords need to be woven throughout your resume in each section—from the career summary to the individual professional experience entries. When you are tailoring the resume to a specific posting, the easiest section to swap in keywords is a Key Competencies/Areas of Expertise section, which is essentially just a list of keywords anyway.
Different keywords carry different weight. Remember that not all keywords are equally weighted in ATS! Some common keywords like "full-time" or "collaborative" won't be as important as specific technical skills or job functions (for example, "risk mitigation" for a financial services position).
Play it safe with your contact info; avoid headers/footers. Some versions of ATS cannot "read" content that appears in the headers/footers of a Word document. Avoid putting your name or Contact information in the header to prevent ATS from dismissing your resume.
Play it safe with your name; leave off Post-Nominal Titles. Some versions of ATS will read Post-Nominal Titles or abbreviations (i.e. Ph.D., RN, CFP) as part of the candidate's name and cause issues with the system. Leave these qualifications to the Career Summary and Education sections instead.
Use standard section headers. ATS needs to recognize section headers to scan each section correctly, so be sure to include standard headers such as "Professional Experience" and "Education". You should also label your Certifications as such to get credit for them.
How to include Dates in your Professional Experience entries: Include months with years; this is particularly important if you held jobs for less than a year. ATS systems calculate the dates, so if they see a single year (2013) it will calculate ZERO time in that role, as opposed to a certain number of months (5/2013 to 12/2013).
Avoid tripping alarm bells with live links. While you always want to include contact information including your name, address, email address, phone number, and LinkedIn URL, you can cause problems for yourself by making your email address or LinkedIn link live. Some ATS software will read a live link as a virus. (Not sure what constitutes a "live link?" If it is underlined and in color, it is live.)
Remove Graphics/Charts/Graphs/Tables from the ATS Version. While some of the more-modern and cutting-edge versions of ATS won't be affected, older versions can react poorly to charts, graphs, and graphics in general, causing the resume to land in the reject pile. This doesn't mean that you shouldn't have a visually engaging and modern resume that does use these elements. It's important to consider when it is appropriate to use a visually engaging resume and when you should use an ATS-optimized version.
If you include charts/graphs: If you know the version of ATS your target company uses and it can handle charts and/or graphs, you should still be sure that the content conveyed in the image is also conveyed in a resume paragraph or bullet. You can also research Taleo since it's the ATS system that 30% of employers use (the most highly used system of them all) and you'll be able to find specifics for this type of ATS
Play it safe with symbols. Stick with symbols that are on the keyboard such as "*" or " – " to avoid funky changes to your resume's look when being scanned by ATS.
You don't have to be inordinately restrained, however. Some design elements are safe. We spend a lot of time dissecting what might NOT work with ATS, but some things are completely safe such as bolded text, lines and borders, and color shading. Your resume doesn't have to look "blah" to be compatible with ATS software.
How to handle abbreviations: The best practice is to spell out a term the first time you use it, such as "Client Relationship Management." For additional uses, the abbreviation "CRM" is fine.
Send in your resume as a .doc file for online applications. Again, erring on the side of caution with this approach since some ATS can handle PDFs or .docx files. For those that cannot, a .doc file is ideal, and will still look nice for a human reader (as opposed to plain text.)
Test your resume for ATS. Since ATS essentially converts your resume to plain text to "read" it, you can double-check on your resume's success by saving it as a plain text ASCII file and seeing how it looks. If you see a blank page or everything is out of order, you need to revisit your Word version before submitting.
Don't assume you are above ATS. Many executives and C-level job seekers assume that at that level, they don't need to be concerned with Applicant Tracking Systems. However, it is important to keep in mind that many companies use ATS for regulatory compliance with fair hiring practices, so an ATS scan might still be a part of the process, even for high-level employees who network their way to an interview.
Resume Writing Tips for Fonts
Fonts: You may not think the font you choose for your resume is very important, but it communicates more than you think.  Use a font that's too small, and the documents will be too hard to read—and the hiring manager won't even invest any time in it.  Use one that's too large and you'll seem inexperienced and juvenile.  Use Times New Roman and you'll send a subliminal message that you're boring—a mediocre lemming—that you're just like everyone else.  Just as the outfit you wear to the interview provides a first impression for the hiring manager, so do the font and design on your resume.
There are two font families that recruiters and HR managers seem to like the most: Serif and Sans Serif.  The Serif font family means that the fonts have tails; and Sans Serif means they are missing the tails on the ends of letters.
Popular font types in the Serif family include Georgia and Times New Roman—while popular Sans Serif fonts include Verdana and Arial.  It's a good idea to note, however, that some managers have disdain for Times New Roman and Arial because they tend to be used so often.
Find Fonts That Work on All Types of Computers. There are some cool fonts out there that you may be tempted to use because they look both professional and appealing. But if you want to ensure that your resume translates well on PCs (Windows) and Macs, it's better to pick fonts that are available on both.
For instance, you may love Palatino Linotype as a Serif font on your PC.  But since it doesn't have an immediate translation on a Mac, aside from the similar Palatino, it could look different from your original copy when pulled up on anything other than a PC.  It's good to keep this in mind as you choose your fonts.
Which fonts to avoid: I highly recommend staying away from Times New Roman. It seems to be the font most people choose—but that's also the reason to avoid using it. There are lots of other options that will help you stand out. Here's a neat list of resume fonts to use and which to avoid.
Resume Writing Tips for Design and Formatting
Using color draws the eye in to the resume. Research has proven that the strategic use of color can actually catch and hold the attention of recruiters.
Here's a great video from Reach Branding that I've referred to many times that explains different colors and the associated brand/image. You may choose to use a color that represents your brand. It's important to note that studies have proven resumes receive an initial six-second eye scan to make a fit/no fit determination. First impressions are critical—and they're visual. While it's certainly OK to omit color—if it positively affects an employer's first impression and causes them to invest more time in a fit/no fit decision—it makes sense to include a color that supports your personal brand.
Reach Personal Branding – What's Your Brand Color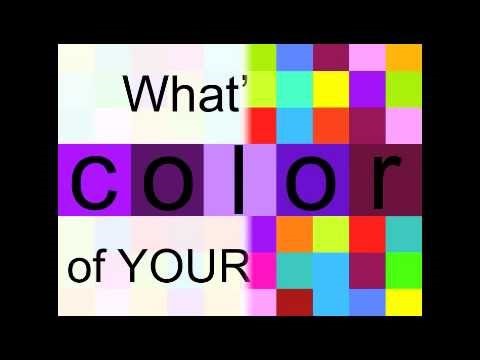 Borders and shading are great tools to draw attention to information that you want the employer to read. Using borders around blocks of text or shading a specific section on the resume will attract attention—and it doesn't affect scanability with applicant tracking software. So feel free to use borders or shading without worry.
Text Boxes can be inserted into the resume or you can simply create a border around a portion of text that you want to call attention to. The issue with text boxes if you insert them into the resume is that most applicant tracking systems will not read the information in the text box. You may want to consider a simple border instead.
Visuals and graphics: Graphics, visuals, and resume design affect your resume's impact. They can also support your personal brand and communicate vital information. As the saying goes: "A picture is worth a thousand words." Although you have to balance the impact these have on applicant tracking systems, the visual impact they have with recruiters is also important.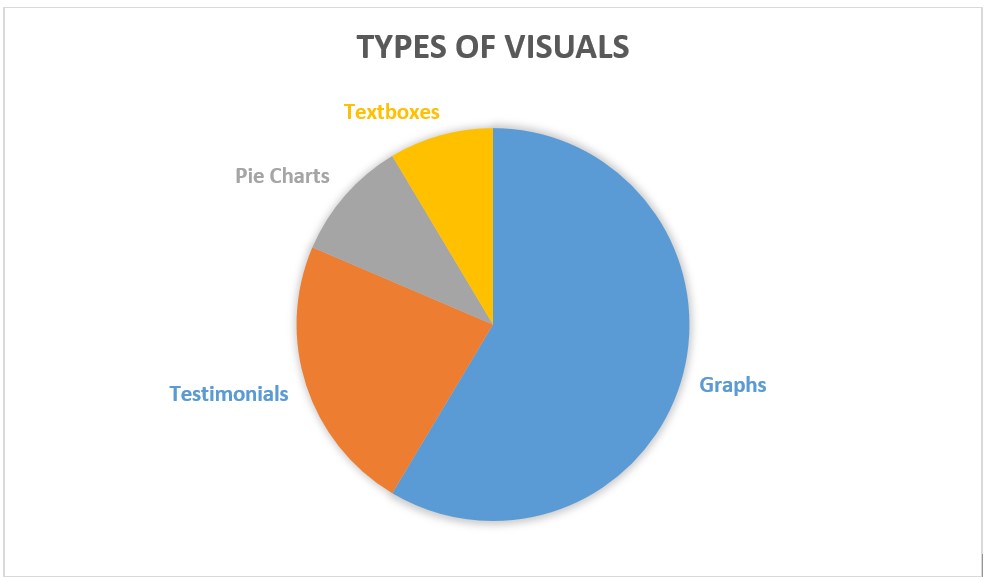 Use a modern resume design that is easy to read. Employers scan your resume and search for your summary, position title, employment dates, and past positions. Make this information easy to locate.
Create graphs or pie charts that convey important information or tell a story. It could be a pie chart that breaks up the different keyword/skills areas you want to bring attention to or highlights the main industries you know. The charts and graphs don't have to be numbers only.
Sales data are great to convey in a graphic. Of course, numbers are always great to include in a bar chart to show growth.
Industry memberships or leadership organization logos are great ways to highlight industry-relevant associations or leadership experience, and they bring a visual element to the resume.
Testimonials or quotes can be offset in nice visuals. You're also conveying validation/proof while doing so with a great visual. Double bonus!
Bold, italics, and underlines are another way to capture the employer's attention and direct it to specific information you want them to read.
Resume Writing Tips for Different Files and Formats
Microsoft Word is the most common format used to create and deliver your resume. Almost all applicant tracking systems will accept a Microsoft Word version, and I don't know that I've ever heard of an employer not being able to open a Word doc. The only issue with Word is that you never know which version of Word the employer is opening your document in. Save the file in a compatible format to ensure that it gets read and converted properly.
Adobe PDF is a favorite of mine. I love PDF docs because you know that the reader is seeing the exact same format as you are—there's no question about which version they're using and whether it's compatible. You know that what you're seeing they are seeing too. I recommend sending a PDF file whenever you email a Word doc of your resume or if you can upload a PDF send it instead.
ASCII plain text: Save your resume as a plain text file to remove all the fancy formatting from the regular Word doc. Doing so will ensure it's readable by archaic applicant tracking systems.
Other formats: You can create resumes in other formats too. We've used InDesign, Illustrator, and Pages to design more creative style formats for our clients. It's important to remember, though, that not all employers have access to these programs, so be sure to save your visually appealing resume in a PDF and Word format once you're finished creating an engaging design in one of the other programs.
Resume Writing Tips for Proofreading and Editing
Proofing it yourself is always a good idea. If you're going to go that route, I suggest walking away from your resume for a day or two—or even a week—and coming back with a fresh set of eyes to review your resume and check for any spelling, punctuation, or grammar errors. Another trick is to read the document backwards to help you catch any mistakes.
The problem with spellchecker is that it doesn't catch everything. Don't put all your trust in it, because as soon as you do, it will miss something!
Grammarly is a great application you can use that will catch errors that spellchecker doesn't usually catch. I use this application on my desktop and phone so when I'm typing e-mails or social media posts it catches any errors and suggests changes before I post. You can choose whether to accept the change or to skip it.
Getting three friends to help you out is another option. Choose three friends who are experts in spelling, punctuation, and grammar and have them each review your resume for mistakes. Don't be surprised if they also weigh in with their opinions on your resume—and the possibility that all three of them have differing opinions. Resumes can be like a piece of art: You can show it to 100 people and get 100 different opinions.
Resume Writing Myths and Mistakes
The one-page resume is such a common mistake that people assume it is mandated. There is no resume rule that states your resume can only be one page in length. This would be incredibly detrimental to a mid-career professional or executive with great content to share. There's no way you can cram ten to fifteen years of valuable contributions onto one page.
Resume template sites are damaging to your job search efforts. Resumes are meant to be unique to each individual. You want your resume to impress employers and be memorable. You want to be set apart in a group of 500 others vying for the same role. Unfortunately, resume templates damage your opportunity to distinguish yourself because your resume ends up looking like thousands of others that employers have seen. Review them for inspiration, but don't copy them; it will only hurt your chances.
Using content from online resume samples is another mistake for the same reason as using a template. Templates all look the same, and when you borrow content from online resume samples then you end up sounding the same as other candidates. The problem is that you're not supposed to look and sound the same as someone else—you want to be authentic and help the employer see YOU and how YOU are a great fit for the company and the position. Reusing content from online resumes takes away from your authenticity and branding.
Resume Writing Tips for Using Professional Resume Writing Services
Not all professional resume writers and Resume Writing services are the same. Each service has its own process, quality, and style. Speak with the Resume Writing service before signing up, or review their process and samples online to be sure it aligns with your expectations about the way you want to work with your resume writer and the quality of the resume you're expecting.
Deciding on the right resume writing service for you comes down to your expectations in quality, the way you prefer to work with a writer, and your budget. One of the biggest differences you'll find between resume services—aside from the qualifications of a writer—is the process they use. Some resume writers work via telephone consultation to get to know you and gather information critical to writing your resume; other services may only communicate via email and worksheets and questionnaires. Think about your communication preferences and whatever feels most comfortable to you.
Resume writing service prices can vary from $100-$3,000+. Essentially, there's a resume writing service for almost every budget. The old adage that "You get what you pay for" is especially true when it comes to resume writing. On the lower end of the spectrum you're not going to get much in the way of time, attention, personalization, or experience and credentials of your writer. Here's an infographic that you can review to determine if you've found a trustworthy and credible resume writer.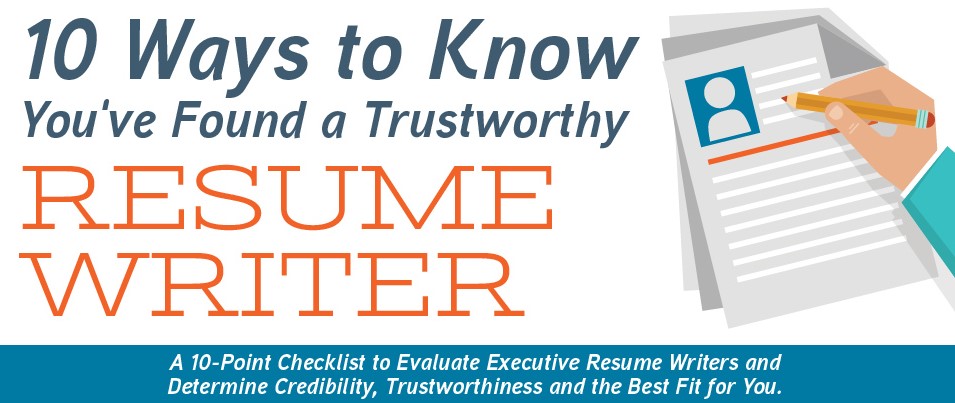 Quick resume writing services are available if you're up against a tight deadline. A word of caution here, too, that you get what you pay for; so decide whether you want a template with canned phrases for $50 or a custom resume with your unique branding and value contribution. You can usually find services that will offer a 24- or 48-hour turnaround for an additional fee. That fee usually ranges from $50-300 depending on the speed of the service you need, qualifications/credentials of the writer, and time involved in writing your resume.
The process that resume writers use varies. As I mentioned earlier, each writer has their own process. It's important to consider whether you want to communicate via phone or email with your writer. Is a call important to you? Do you want to complete lengthy worksheets and questionnaires or would you rather chat on the phone or do you want a combination of both? Research how many rounds of revisions the writer offers. Two rounds of revisions is about industry standard, although you'll find services all across the spectrum offering one round of revisions or unlimited. The revision process is typically set up to allow you to provide changes or feedback, which the writer will then incorporate and send back to you for review. I've been in this industry a long time, and I can say every resume writer I've ever known genuinely wants you to love your new resume and will work with you to ensure you do.
Evaluating a resume writer's experience is important. I recommend you start by reviewing samples on their website. This will immediately alert you to whether their quality aligns with your expectations. Look for certifications, awards, and publications. Typically these three indicate the level and experience of the resume writer. There is also credentialing.
Resume Writing Tips for Printing Your Resume
Paper: I'm a fan of the linen resume paper that you can get from Office Depot. I think it creates a professional image and, in a small way, helps you to stand out from the other candidates using plain white paper.
Paper clip: It seems like something small and insignificant, but using a paper clip to keep the pages of your resume together makes it easier for the employer to review them during the interview. Using a staple instead would not cost you an interview; that'd be ridiculous. It's just a simple detail as a matter of preference.
Mailing: I recommend the linen paper and envelopes for printing and mailing your resume to employers. You don't hear much about mailing resumes to employers anymore now that job searching has moved online. However, this method can actually be very effective at capturing employer attention.
Hand-addressed envelopes may seem counterintuitive, but in today's day and age it's so rare that it does attract more attention than a printed envelope. You typically only see hand-addressed notes that are personal in nature like thank-you notes, Christmas cards, or wedding invitations. It's another small way to ensure your resume will be opened and read.
Extra resume copies and a list of references are important to bring to the interview. You never know if more interviewers will be there or if the interviewer printed off the copy of your resume that you had originally sent in with your application. Its one way to show you're prepared and proactive.
Testimonials and letters of recommendation are great to bring to the interview along with your resume. They're positive, reinforce the value you can offer the company, and are third-party proof of your success.
I always recommend referring them to your LinkedIn profile recommendations. LinkedIn profile recommendations provide proof of the valuable contributions you offer.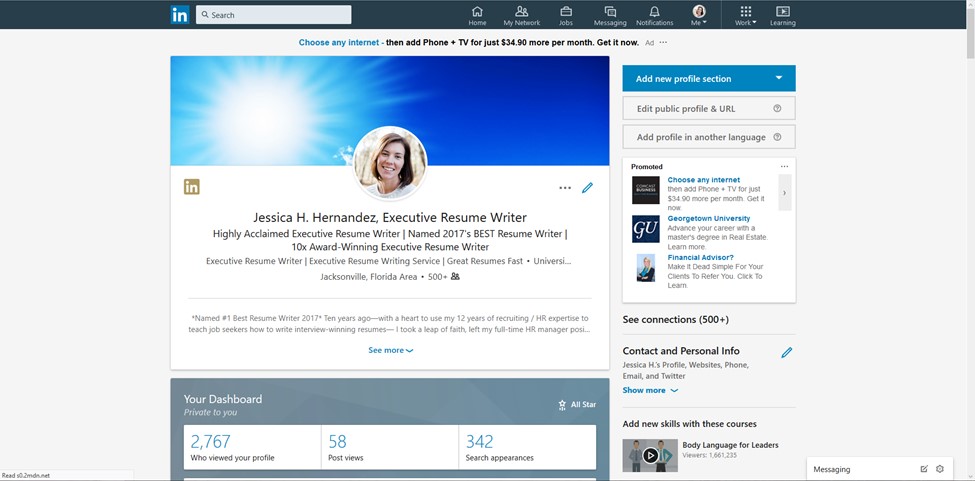 Additional Tips for Writing Your Resume and Using It While Job Searching
Create a master resume and keep it updated frequently. Anytime you take on a new responsibility, meet or exceed a goal, earn a new certification or credential, attend a training program, win an award or celebrate a new accomplishment or success, add it to your master resume. A master resume isn't one that you use while job searching. It's a source to help you create your resume. It's also a place to keep your career documented so you'll remember all of your achievements; and it will make writing your resume later much easier.
Discuss how you meet needs, solve problems, and relieve pain. Write your resume and cover letter in the context of how you meet employer needs, resolve their most pressing problems, and relieve their greatest pains.
Customize your resume every time you send it out. No two positions or employers are the same, so make little adjustments to the resume and cover letter as you submit them.
Be creative—use an infographic resume. People love visual information; it's much easier to digest than bulk content. Consider creating an infographic resume or having one created for you as a complement to your text resume. Here are some helpful tips if that's a direction you want to consider.
Video resumes are gaining in popularity, and while they may not ever replace a traditional resume, if it is something you want to consider as part of your job search strategy here's an example of what to include in a video resume.
Start a professional blog or share your advice and experiences on LinkedIn, Medium, Twitter, or other professional network. This positions you as a subject matter expert and can open doors to opportunities in the future. You never know when a potential employer may read an article you wrote and reach out about an opening.
Tips for Tapping Into the Hidden Job Market
Understanding the Hidden Job Market: To be an informed job seeker in 2018, you need to understand the Hidden Job Market. The Hidden Job Market refers to the majority of jobs available that are not advertised, but instead filled through internal promotions, word of mouth, referrals, and to a lesser extent, recruiters.
Consider the disconnect between job seekers and employers. Most job seekers spend their time applying to endless applications via job boards like Indeed, LinkedIn, and Monster. But only about 5%-20% of hiring happens through these platforms. The numbers do not add up, and there are more effective ways to spend your time
Focus your search and your priorities. While it may seem like you are limiting yourself by focusing your search on a specific job and industry, in fact you are avoiding the problems inherent in a broad search. Not only is that type of search overwhelming—it is proven to be less effective.
Build a target job list to focus your search on companies of interest (anywhere from 20-50.) This is a great starting point for a focused search. Having trouble assembling your list? Manta and Vault  can both be used as company directories
How to network your way into a job: A great starting point is to write down everyone you know, from professional colleagues to friends and family to your hair stylist, your banker, and your alumni community.  Rank your connections using this helpful guide: https://careerdirectors.com/use-centers-influence-boost-networking/.
If you struggle with networking: You may be approaching it in a less than effective way. There are a lot of misconceptions about networking, the most common one being of a person who is trying to build a bridge to a job using their friends and colleagues as the steps. But networking is really more about building relationships. You can read additional information here: https://careerdirectors.com/5-problems-networking/.
Using a Networking Power Letter: Once you have a good list of people you know, it is time to start reaching out to ask for advice, guidance, and second-degree connections. Use a networking power letter to reach out; here are some examples.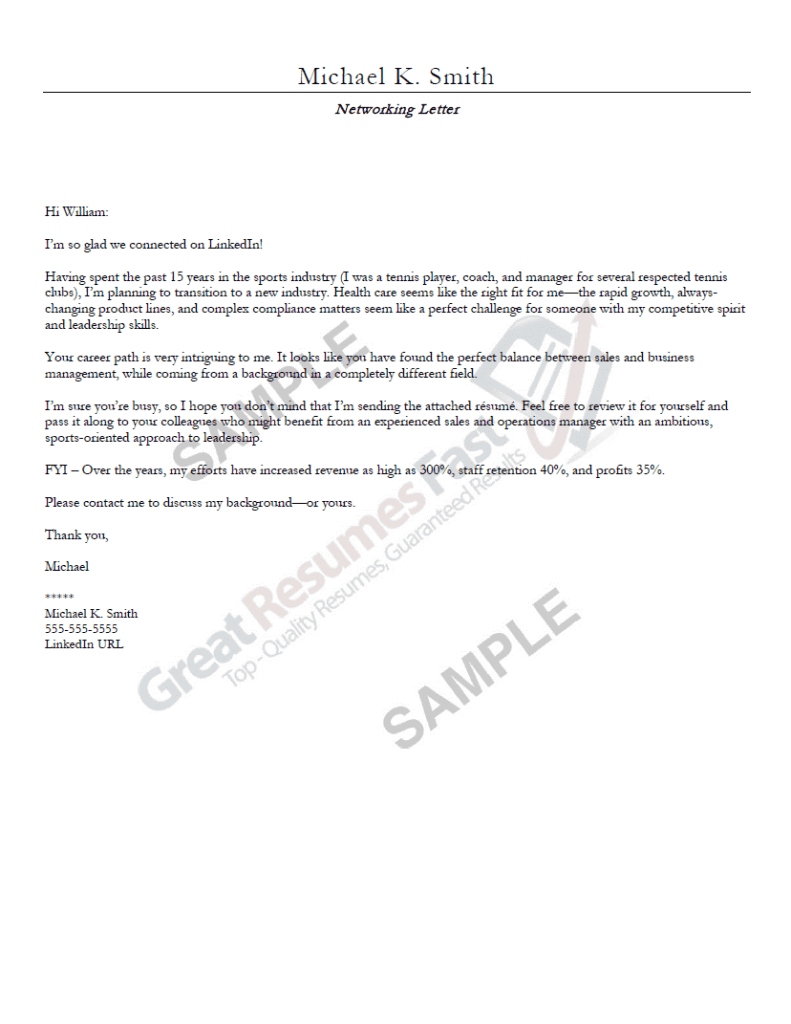 Referrals … the golden ticket: Job seekers who get to the interview stage have about a 25% chance of landing the job IF they have a referral. Those candidates without a referral have only about a 2% chance of getting a job offer. It is always worth your while to seek out introductions and build relationships with people at target companies.
Cold and Warm Approaches: In networking, there are cold approaches (reaching out to people you DON'T know) and warm approaches (reaching out to people you DO know). For cold approaches, a Value Proposition Letter is a great way to convey your ROI to, say, a key decision maker at a target company.
Professional Associations: Not only should you reach out to your existing connections, but also continue adding more through networking events and Professional Associations. Career One Stop is a wonderful tool for finding associations by industry and/or position type.
Recruiters: Reaching out to recruiters is particularly worthwhile if you are not a career changer—if you have held less than three jobs in the past eight years, and if you have the proper qualifications for the job in question. People in industries like Pharma and Tech see the best results from a service like the one offered by GRF for resume distribution to recruiters.
Target growth opportunities: You can use Google News Alerts to receive alerts for your target companies, or to learn about industry or company growth that translates into opportunities for job seeking. Simply insert keywords like "growth companies + pharma + location" and set yourself up for batched alerts to put yourself ahead of the curve when an opportunity arises.
Use social media and technology to your advantage: If you are not on LinkedIn, Facebook, or Twitter, it is worth finding out whether any of the companies from your Target job list are. Most likely, the answer is yes, especially for LinkedIn. Being invisible online can be just as bad as having a negative footprint, so consider investing time into creating an online identity that you are proud of!
Phew … feels like it took me forever to compile all 131 resume writing tips. The tips and resources included here will help you to create a well-written resume that will impress employers. I'd love to hear your tips for a great resume or your thoughts on any tips I've left off the list! I really enjoyed putting together this comprehensive list of Resume writing tips, and I hope that it will be a great benefit to you and those you know as you set out to write your own resume. Please feel free to share!
Resume writing can be a challenge. If you decide you'd rather not go it alone, we'd be honored to help. You can find out more about what my team and I do on my website

Great Resumes Fast.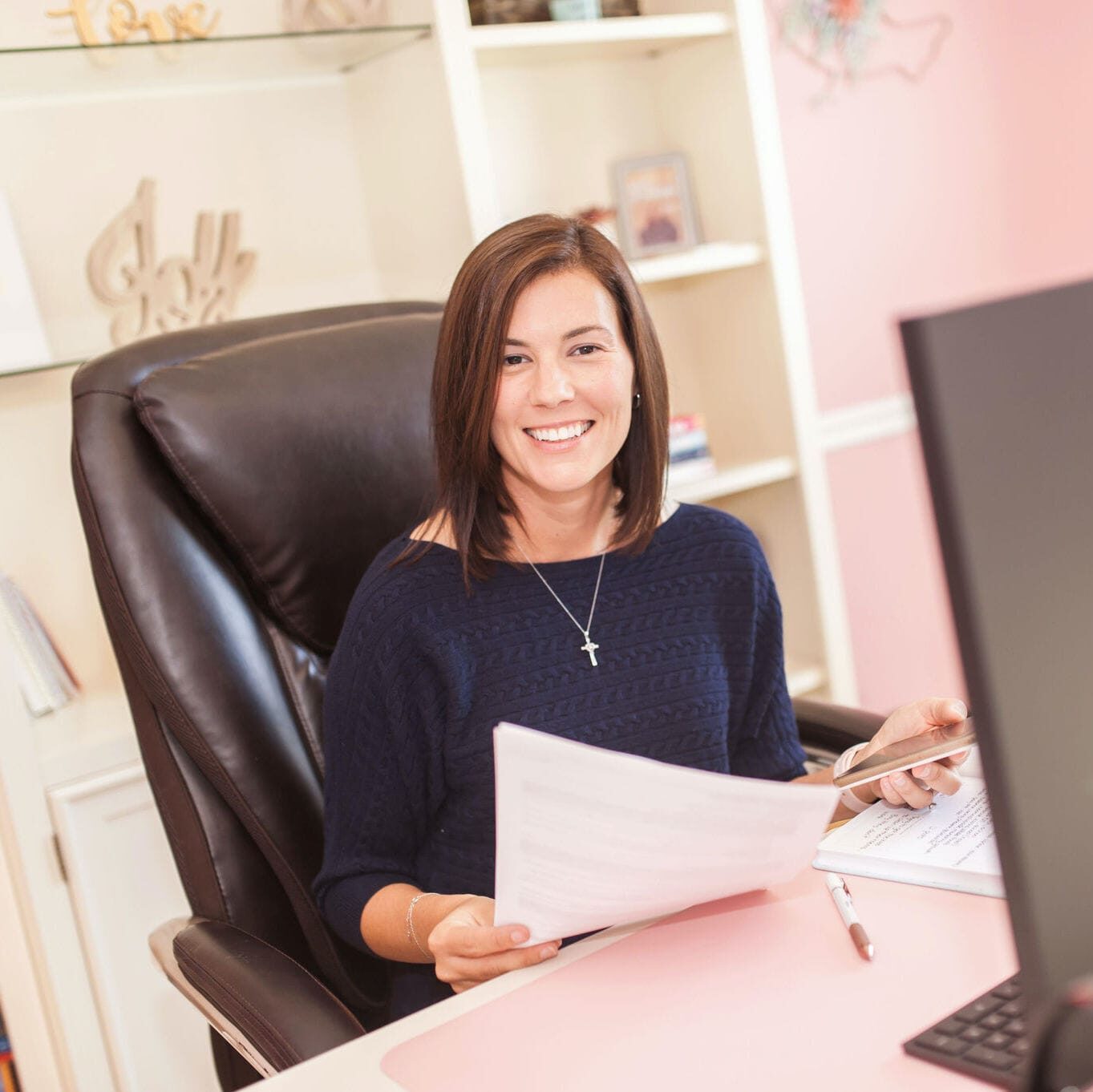 Jessica Hernandez, President, CEO & Founder of Great Resumes Fast
Hi, I'm Jessica. I started this company back in 2008 after more than a decade directing hiring practices at Fortune 500 companies.
What started as a side hustle (before that was even a word!) helping friends of friends with their resumes has now grown into a company that serves hundreds of happy clients a year. But the personal touch? I've kept that.
You might have seen me featured as a resume expert in publications like Forbes, Fast Company, and Fortune. And in 2020, I was honored to be named as a LinkedIn Top Voice of the year!
I'm so glad you're here, and I can't wait to help you find your next perfect-fit position!
Will your resume impress employers? Take this 2-minute quiz to find out.
Get your personalized plan for a resume that stands out and lands you your dream job!
Need a little help getting hiring managers to take notice? Find out what's standing between you and those magic words "You're exactly who we've been looking for!"