One of the quickest ways you can improve your resume is to replace passive language with active language. This top-ten list of cringeworthy words and phrases includes mostly passive phrases or terms that don't show the employer the value and contribution you can make, thereby lessening the impact of your resume on hiring managers. If you want your resume to make a good first impression, swap out these useless words with more meaningful alternatives.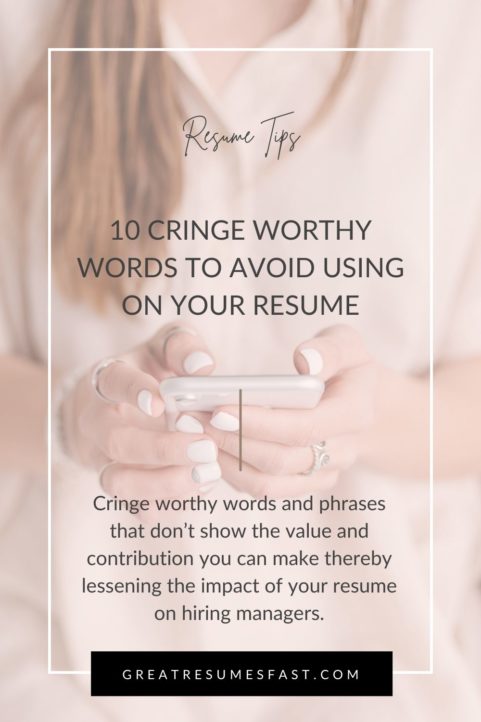 Top 10 Cringeworthy Words or Phrases to Remove from Your Resume
Demonstrated success in . . .
Proven results . . .
Successful/success
Results-driven/results-oriented
Excellent communication skills
Responsible for . . .
Duties included
Seasoned
Accomplished
Worked with / served as
And lastly, I strongly advise that you use this term with caution: team player. Studies have shown that including the phrase—or its synonyms—once in your resume is OK, but to use it or similar phrases more than once can actually give employers a negative impression.
What Words and Phrases to Use Instead
Instead of "demonstrated success in" or "proven results," show the employer the results using data, numbers, and metrics. You can do this by writing bulleted statements about your accomplishments using the C.A.R. formula.
C.A.R. stands for Challenge, Action, Result.
Share the challenge that you faced, the action you took to address the challenge, and the data/numbers that go with the result. This provides proof to the employer of the value you can add and is much more specific than saying you have proven results.
The same goes for using the term successful, success, results-oriented, or results-driven. Instead of using these vague terms, simply tell the story of the results you've achieved using the C.A.R. formula.
Replace the phrases "excellent communication skills" and "team player" with examples of how you've used your communication skills and how you've been a team player. Words that can help you lead into these examples might be "influenced," "empowered," "negotiated," "advocated," "advised," or "enabled." You always want to show—not tell. Paint a picture for the employer of what you've achieved in the past by giving them examples just like you would in an interview.
Instead of the phrases "responsible for" and "duties included," focus on sharing accomplishments. Look at the job description you're applying to. What are the main requirements of the role? Contract negotiation? Budget management?
Replace "responsible for budget management" with "managed $3M annual budget." That way you're showing the employer not just what you can do, but you're giving them concrete examples of what you have done.
"Seasoned" and "accomplished" are two very overused resume phrases that are often interpreted negatively. These terms can be construed as over-experienced, out-of-date, or worse, implicit age bias takes over and the candidate is assumed to be too old. I'm not condoning this, and I rather abhor that it even exists, but I bring it up because it's out there, it happens, and I see it way too often. So, until things change and companies come up with progressive ways to guard against bias in the hiring process, safeguard your resume by avoiding these terms.
It's more effective to discuss the areas you're experienced in, listing industries, hard skills, functions of the role, professional or technical skills, academic credentials, etc. These terms are specific and communicate with more clarity than a general statement like seasoned sales executive or accomplished professional. Both of which I see on a great deal of resumes but which tell me little about who you are or what you're capable of doing.
I'm also not a fan of "worked with" or "served as." Both are passive terms. If you collaborated on a project or headed the budget committee, be specific about who you worked with and what you accomplished as part of your work with them.
Improve Your Resume with Action Verbs
Action verbs are one of the quickest and easiest ways you can improve your resume. Starting each bullet with an action verb not only communicates achievement, action, etc., but it also opens the sentence to lead right into the challenge you faced and the result you achieved. It's hard to start a sentence with "transformed," "increased," or "achieved" without following it up with something specific, measurable, and relevant.
You can download a complete list of 170+ action verbs and high-impact phrases for your resume here: https://greatresumesfast.com/178-action-verbs/. It's a free PDF that I created to help you sharpen your resume, remove overused phrases, and convey your performance and achievements to potential employers.
What other cringeworthy phrases would you add to the list? I'd love to hear your suggestions in the comments below.
Thanks for reading! Want more job search and resume tips? Check out these 6 free resources on my website that have helped more than 25,000 job seekers land their next job.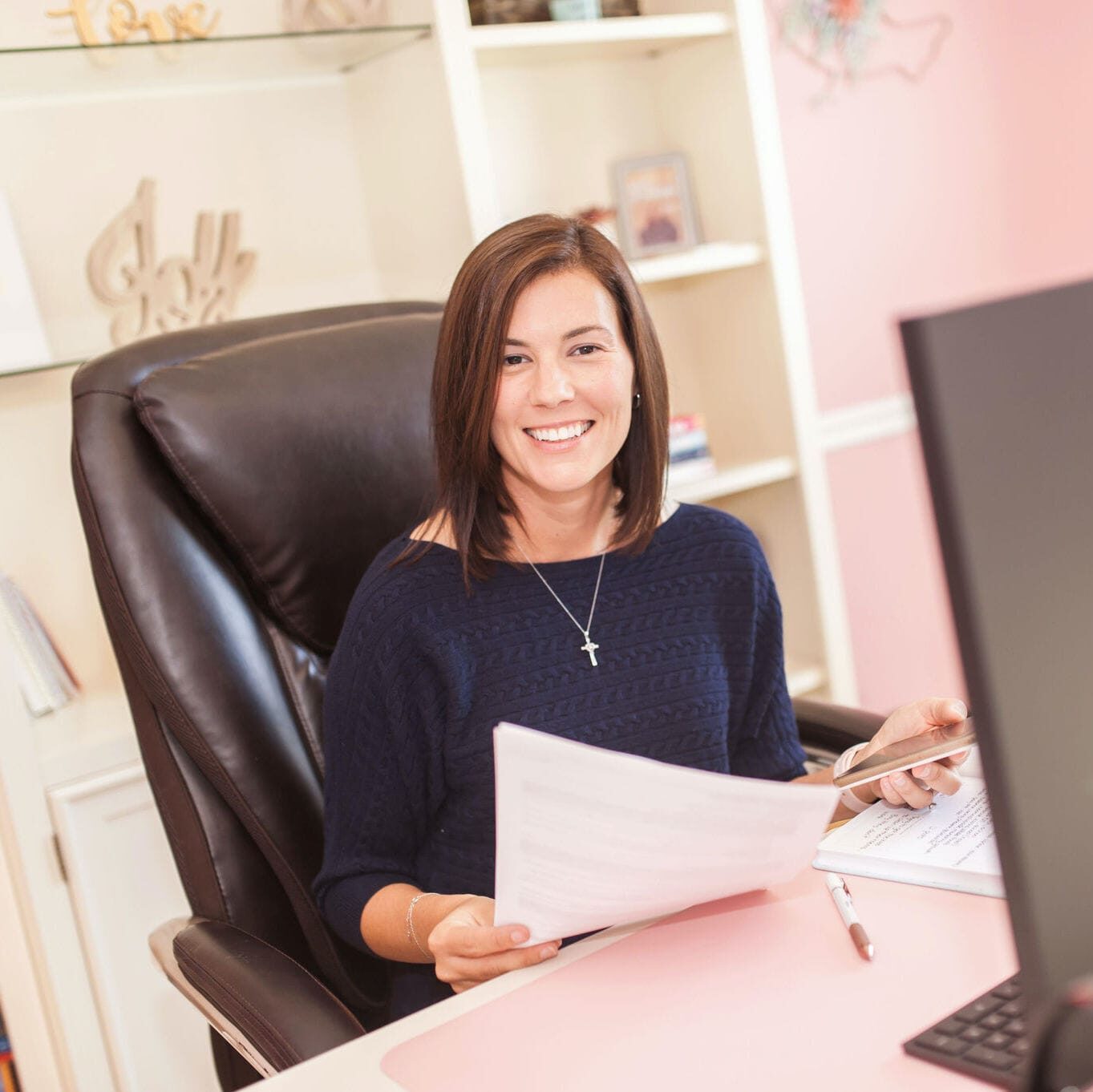 Jessica Hernandez, President, CEO & Founder of Great Resumes Fast
Hi, I'm Jessica. I started this company back in 2008 after more than a decade directing hiring practices at Fortune 500 companies.
What started as a side hustle (before that was even a word!) helping friends of friends with their resumes has now grown into a company that serves hundreds of happy clients a year. But the personal touch? I've kept that.
You might have seen me featured as a resume expert in publications like Forbes, Fast Company, and Fortune. And in 2020, I was honored to be named as a LinkedIn Top Voice of the year!
I'm so glad you're here, and I can't wait to help you find your next perfect-fit position!
Will your resume impress employers? Take this 2-minute quiz to find out.
Get your personalized plan for a resume that stands out and lands you your dream job!
Need a little help getting hiring managers to take notice? Find out what's standing between you and those magic words "You're exactly who we've been looking for!"