There's something to be said about sticking with one employer throughout your entire career. You know the company's corporate culture, have built amazing relationships with members of the staff, and have the benefit of building up a great retirement package.
For some people, the goal of sticking with one employer takes shape the moment they determine their career and find the job of their dreams. But oftentimes, this goal doesn't always see itself through—whether the company goes out of business or it just no longer suits a professional goal.
So now, after working your way up to the executive level, you're no longer employed. How can you convince a company—by utilizing your resume—that having worked for only one employer provided you with the wealth of experience they want you to bring to the table?
List Job, Then Include Professional Titles
One of the most important factors in showing an employer that you've earned your executive title is by showcasing your growth in your field. Most professionals jump from company to company to acquire growth, but a select few—like you—are able to rise with one employer.
But a problem that arises from this esteemed privilege is, at first glance, your resume can appear to be very lean. A great way to beef it up is by listing all of your relevant professional titles within the company.
Let's say you are a VP of Public Relations for XYZ Pharmaceuticals who has worked your way  up from Public Relations Assistant to Public Relations Coordinator, and then to Public Relations Manager, and then to Director of Public Relations.
You can show your growth by listing XYZ Pharmaceuticals as your employer; then, in reverse chronological order, list your various positions and years worked. Next, underneath each position, list your accomplishment-driven bullet points, being sure to note how you ascended to each successive role.
Stress Your Training and Diversity
Another downside to working for only one employer throughout your entire career is the perception that future employers might have about you—that you're a one-dimensional employee—someone who not only has no experience guiding multiple organizational cultures but one who may have been promoted simply due to relationships within the company.
Having diverse experience is important in qualifying you for the complex role you'll serve at an executive level because others competing for the same role may possess it.
To give yourself some leverage, it's good to show that your high value is exactly what made the company hold on to you for so long. They trusted your wise direction and chose to promote you as you effectively guided it toward success.
You also want to showcase your formal training and list degrees you acquired—correlating them to your promotions. Also, show that any changes in company ownership merely gave you more room to spread your wings.
In the end, prospective employers need to know that your sticking with one company helped you to gain a comprehensive, in-depth understanding of that one organization. You had the opportunity to become one with its mission and purpose—which now gives you an impressive advantage over your competition.
It's important to remember to brand your resume before applying to each new position for more information on branding check out my recent article 5 Key Areas to Target When Branding Your Resume. You can also get additional job search and career related advice by checking out our blog or following us on Twitter @GreatResume.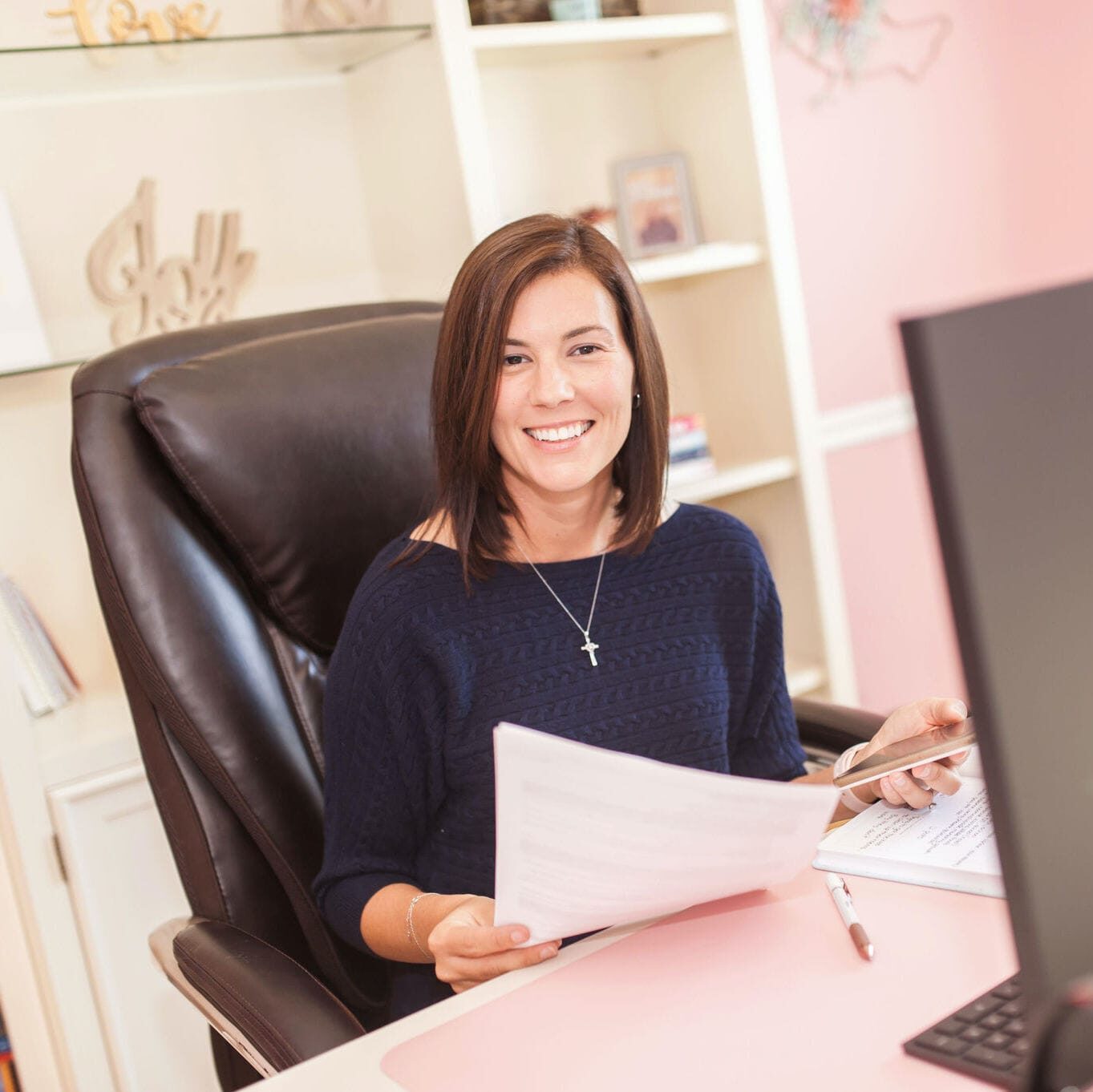 Jessica Hernandez, President, CEO & Founder of Great Resumes Fast
Hi, I'm Jessica. I started this company back in 2008 after more than a decade directing hiring practices at Fortune 500 companies.
What started as a side hustle (before that was even a word!) helping friends of friends with their resumes has now grown into a company that serves hundreds of happy clients a year. But the personal touch? I've kept that.
You might have seen me featured as a resume expert in publications like Forbes, Fast Company, and Fortune. And in 2020, I was honored to be named as a LinkedIn Top Voice of the year!
I'm so glad you're here, and I can't wait to help you find your next perfect-fit position!
Will your resume impress employers? Take this 2-minute quiz to find out.
Get your personalized plan for a resume that stands out and lands you your dream job!
Need a little help getting hiring managers to take notice? Find out what's standing between you and those magic words "You're exactly who we've been looking for!"