Writing an executive resume is challenging; tough decisions must be made along the way, including which career information should and should not be included.  If you're perplexed by how to push forward, you could always adopt the mentality of an executive resume writer.  Here are some tips for taking this approach:
Quantity Speaks Volumes
An executive resume writer works diligently to position you and your resume in a way that is consistent with your career objective—and in a manner that will secure interviews.  Securing interviews is one reason why they work so hard to quantify your achievements.
How can you do the same?  By sharing how many projects you initiated and/or managed in how many days, while leading how many team members, and bringing in how much revenue, etc.  These are general examples, but how you quantify the experience in your resume should be related to two points: First, the requirements of the position/needs of the company—and second, it should be consistent with your career goals.  For example, if your goal is to stop managing people and start managing processes, then don't focus on numbers related to your management of employees; instead, quantify your experience on the processes side.
Ask the Right Questions
Executive resume writers are great data miners.  They can go past the surface of your career to really draw attention to achievements that you may not initially remember, didn't think were important, or may be vital to the position and meeting the needs of the organization.  In order to do this, they ask you a lot of questions.
For instance, have you ever asked yourself what contributions you have made to the companies for which you've worked?  Are they better companies now because you have worked for them?  What initiatives did you bring to the table that made you stand out from other executives who had previously worked in your position?
These questions are often difficult to answer but are necessary in setting you apart from your competition.  Your contributions are probably greater than you think, but it's up to you to identify the difference you've made and then express this difference in your resume.
Walk Away for a While
Everyone needs some perspective and some time to clear their head.  Take time to get a little distance from the resume.  When you come back with a fresh mind, you have the opportunity to read and edit your resume from a third-party perspective—or you may have remembered critically important details that you'd initially left out.
Call in Another Team Player
Even some of the best executive resume writers in the industry will have another set of eyes review the resume for errors or inconsistencies.  Some writers even rely on very meticulous and detail-oriented copy editors to review each client's project before the client ever sees the document, thereby ensuring its flawlessness.  At the very least, you should have one person review the resume for you prior to sending it out, but a second or third person can never hurt.
Executive resume writers are great at what they do because they know about current trends, have written thousands more resumes in their lifetime than you ever have, and they have an objective, third-party view of you and your qualifications.  Ever heard the phrase, "It's easier to write about someone else than it is yourself"?  A phenomenal executive resume writer will invest time and effort getting to know your career history and your current career goals.  They'll strategize with you on how to overcome any obstacles your resume may face and will collaborate with you to develop a strategy to effectively tackle these challenges and garner you interviews.  You are a hard-working executive with a proven track record, so be sure to work as hard on your resume as you would expect a professional writer to.  Or, if you can use some third-party objectivity, consider hiring an executive resume writer to develop your brand, strategize your action plan, and craft an interview-winning resume.
For additional tips and advice on resumes and cover letters, follow @GreatResume or visit our blog.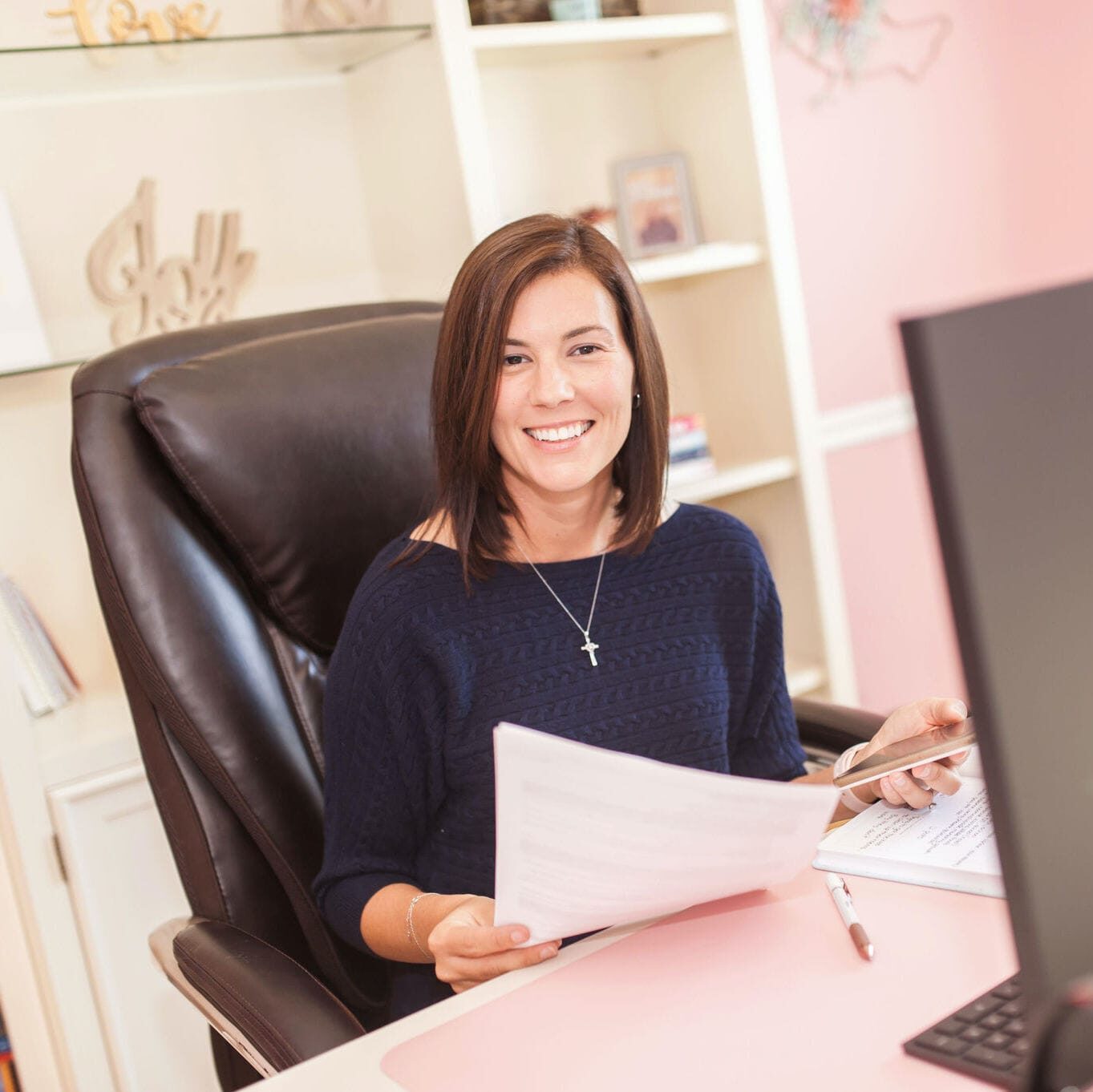 Jessica Hernandez, President, CEO & Founder of Great Resumes Fast
Hi, I'm Jessica. I started this company back in 2008 after more than a decade directing hiring practices at Fortune 500 companies.
What started as a side hustle (before that was even a word!) helping friends of friends with their resumes has now grown into a company that serves hundreds of happy clients a year. But the personal touch? I've kept that.
You might have seen me featured as a resume expert in publications like Forbes, Fast Company, and Fortune. And in 2020, I was honored to be named as a LinkedIn Top Voice of the year!
I'm so glad you're here, and I can't wait to help you find your next perfect-fit position!
Will your resume impress employers? Take this 2-minute quiz to find out.
Get your personalized plan for a resume that stands out and lands you your dream job!
Need a little help getting hiring managers to take notice? Find out what's standing between you and those magic words "You're exactly who we've been looking for!"