Winning the War On Jobs – How Today's Military Veterans Prepare for a Career After Combat
I was all about the military when I was young. Every day after school, my friends and I would take turns being the drill instructor, go off storming couch cushion fortresses or perform black-ops cookie jar reconnaissance. I've got a tall family tree of men who served in the armed forces, including my father. My dad was my absolute hero. He didn't talk much about his time in the service when I was a boy, but his strength of presence was unmatched in my eyes. His father also served, as did his father before him and so on and so forth. So as one would assume, right out of high school my friends, their parents, my Dad and I marched down to the recruitment office and we all signed up together.
Once I entered the fleet, I advanced fairly quickly. My dad was a drill instructor as his MOS for several years so I had essentially been training my whole life! My eighth year in, I had just returned from my third tour of duty, my second term of service was coming to a close, and I had reached the rank of gunnery sergeant. I had a wife and an adorable three-year-old daughter and I came to the decision (with a little urging from the ladies in my life) not to reenlist.
It's near impossible for a person without some sort of military history, or having been close to somebody in service, to understand the culture shock that comes with adjusting back to civilian life. I was 26 years old and my job experience was limited to military communications and a paper route from my early teen years.
I became quickly overwhelmed and discouraged because I was struggling with finding a direction to go in with my career. I thank God for my family and their support – not sure how I would have made it without their support. We only had so much savings from my combat pay to burn through before I needed to find a new source of income. Then one day I heard my father's voice in my head, "Remember your training!" As I pondered this, I realized many aspects of job searching parallel military training and a life in the service. With these principles in the back of my mind, I came up with a set of rules that eventually helped me land my job.
Keep your boots shined. You remember how impeccable your ruck area and bunk had to be during basic training.  You know how an improperly pressed dress uniform and slacks make you stand out (in the worst way) and do grunt cleaning duty. Keep that mindset in your interview attire. If you have multiple interviews, keep a clean pressed top hanging on the back coat hook of your car.
The job application process is like being on a standard patrol. It's tedious, boring and often seems uneventful – but it's also extremely important! When you least expect it, the time to take action will go speeding by. If you get side-tracked, discouraged or lackadaisical, you'll miss your opportunity take action.
Keep your morale. When you get discouraged or frustrated, take a step back, stop thinking about how hard the search is, and take a little recreational time to get your spirits up. Nobody wants to hire a Debby-downer! However…Don't go A.W.O.L.! Don't go overboard with your recoup time. Remember every moment you're not hunting, other hunters are out getting hired.
Do your reconnaissance and gather intel. Having a good amount of knowledge about the company you're applying for can help you buffer your resume and also looks really good in an interview.
Never, ever, ever run out of ammo! When you're hitting the city for jobs, bring extra resumes – even more than you think you'll need. If your job hunt is interrupted because you run out of resumes, you're unnecessarily wasting valuable daylight. And you never know what opportunities will arise as you hit the pavement.
Watch out for the ambush! You may find job opportunities in unexpected places, don't miss them. Practice interviewing before you go out so you'll be ready for one on a moment's notice.
Before I knew it, I landed a job as a marketing manager in an up-and-coming business. As a long-time NCO in the military (remember, that counts as management experience on a resume), I held command above some of the most difficult people on the planet. With a trained staff of civilians under my command, I was in a position to really help that company fly – and fly it did. To this day, my military training helps me stay on top of the competition in the corporate world, and I hope my brothers and sisters in arms find this article helpful as they enter into the corporate, and civilian, world.
Guest Post by Operation Freedom War veteran John Durfee is employed at Airsplat, the nation's largest retailer of  Airsoft Guns and Airsoft Pistols.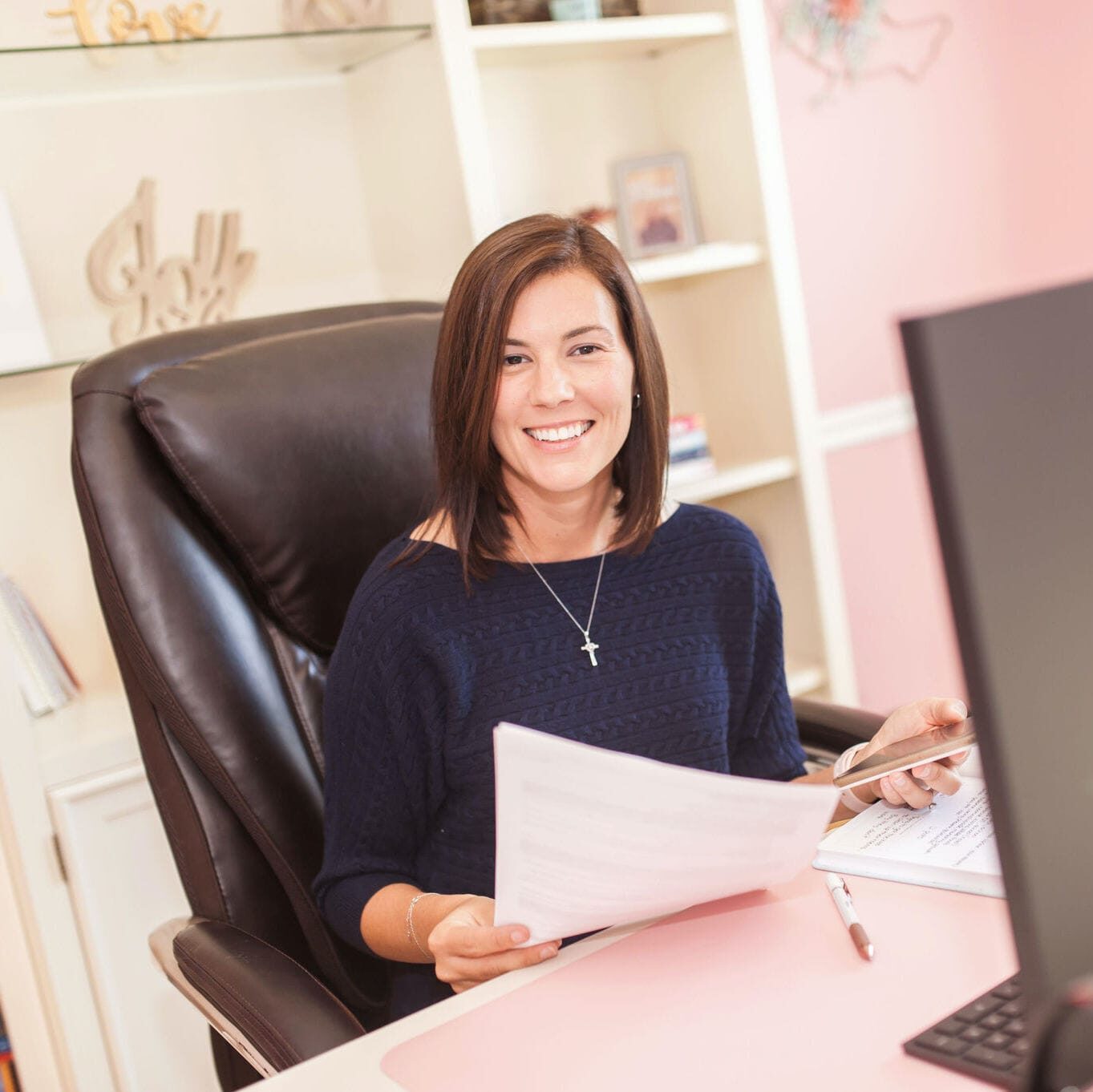 Jessica Hernandez, President, CEO & Founder of Great Resumes Fast
Hi, I'm Jessica. I started this company back in 2008 after more than a decade directing hiring practices at Fortune 500 companies.
What started as a side hustle (before that was even a word!) helping friends of friends with their resumes has now grown into a company that serves hundreds of happy clients a year. But the personal touch? I've kept that.
You might have seen me featured as a resume expert in publications like Forbes, Fast Company, and Fortune. And in 2020, I was honored to be named as a LinkedIn Top Voice of the year!
I'm so glad you're here, and I can't wait to help you find your next perfect-fit position!
Will your resume impress employers? Take this 2-minute quiz to find out.
Get your personalized plan for a resume that stands out and lands you your dream job!
Need a little help getting hiring managers to take notice? Find out what's standing between you and those magic words "You're exactly who we've been looking for!"