As the new year approaches, you may have career advancement on your mind. Whether you feel like you deserve a promotion, feel stuck in a rut, or are simply ready for a change, 2019 can be the year that you make the changes that get your career moving.
When I talk about advancing your career, I don't just mean earning a promotion immediately or getting a raise. I also mean making your job more meaningful and building a career that you are happy with. To do so, you might need to make changes in your professional life. There are also steps you can take to get closer to that raise or promotion.
Always Be Learning
One of the biggest steps you can take to move your career forward in 2019 is to keep learning. Every job requires a different skill set and every person has a different set of strengths and weaknesses. By building on your own strengths, working on your weaknesses, or just expanding your knowledge base, you will be better prepared to take on new responsibilities as you advance your career. Continuous learning also shows employers that you are willing to put in extra effort and to keep improving yourself—which in turn helps the company improve.
You can improve your skills by:
● Finding a mentor for a particular skill you want to improve.
● Attending professional conferences (which have the added benefit of networking).
● Taking online or traditional classes—some may even offer a certificate upon completion that you can then include on your resume. LinkedIn Learning can be an excellent resource for online classes.
● Reading! Read books, read industry publications, read your local newspaper. The more information you have, the better prepared you are for every workplace interaction and every request made of you.
While improving your "hard" skills is certainly helpful, you should also be working on the more abstract skills that may not be direct qualifications for the job you have your eye on, but are becoming more and more important in the workplace. How important? Even at Google, where you'd think skills like programming would be the best indicator of success, soft skills are increasingly valued. An article in Forbes explains that "…research revealed that important predictors of success within Google were skills like good communication, insights about others, and empathetic leadership." The same article cites billionaire and Shark Tank star Mark Cuban's belief in the value of soft skills for professional success.
As you look to improve your skills for career advancement, be on the lookout for opportunities to build up your soft skills. Perhaps you're an engineer—don't just take online classes about engineering best practices, but expand that to things like professional writing or interpersonal skills. You might be surprised at how doing so opens up opportunities, especially for management or leadership positions. Read books about emotional intelligence, and find a mentor who people respect because of his or her attitude or leadership abilities in addition to their "hard" skill set.
Such skills won't only benefit your career in 2019—they are transferable from one position to another, from one company to another, and will be there for you if you decide to make the leap into a completely new career path.
Is It Okay to Look at Changing Companies or Paths So I Can Advance?
In 2019 "job-hopping" should not be as big a concern for you as it was just a decade ago. According to the Bureau of Labor Statistics, the average person stays in a job for just 4.2 years now. That's a decrease from 2014, when the average tenure was 4.6 years.
So if you're feeling stuck and see no opportunities for advancement in 2019 at your current company, you shouldn't be worried about being seen as a "job hopper." If you've been there for a couple of years and see no potential for growth, it is probably best for your career for you to start looking at other companies for opportunities. Ten or twenty years ago, this kind of job hopping might have reflected poorly on you later in your career, but nowadays it really isn't as big of an issue. In 2019, if you want advancement, look both inside and outside of your company.
Where Should I Be Looking?
If you have transferable skills that can move with you from industry to industry, your best bet is going to be to look at companies within growing sectors.
Not surprisingly, healthcare and technology are the top two fastest-growing sectors of the U.S. economy. The others that round out the top five are construction, retail, and nondurable manufacturing (think electricity). And the World Economic Forum predicts that 58 million new jobs will be created in the artificial intelligence sector by 2022 alone.
If you're looking at taking a jump into the healthcare industry, you would of course need to go back to school if you are thinking of becoming a nurse or a medical professional. But healthcare (and all of the above-mentioned industries) have peripheral needs that you don't need specialized training within the industry for. Hospitals have marketing departments, and so do construction companies. Perhaps your time as a CEO at a financial firm would lend itself well to a nondurable manufacturer who needs the perspective of an experienced executive with market analysis skills. Think outside the box as you start job searching, and you'll probably be surprised at how your skills could apply to one of these growing industries. And, of course, keep learning. Learn all you can about the industry you want to work in.
Conclusion
In 2019, the best way to advance your career is going to be by making one simple resolution: Become a lifelong learner who is committed to investing in yourself through intentional learning opportunities. Doing so will help you move into new positions within your current company, or jump into a completely new sector that offers numerous opportunities for advancement. Plus, you'll probably find it enjoyable to devote yourself to learning about topics that interest you and benefit your career!
Are you tired of your resume being rejected by applicant tracking systems? I know how frustrating it is to submit your resume and receive no response. I hate seeing qualified people never breakthrough the screening process. It shouldn't be that way. That's why I created this guide and I encourage you to download the FREE PDF so you can start seeing better resume response rates!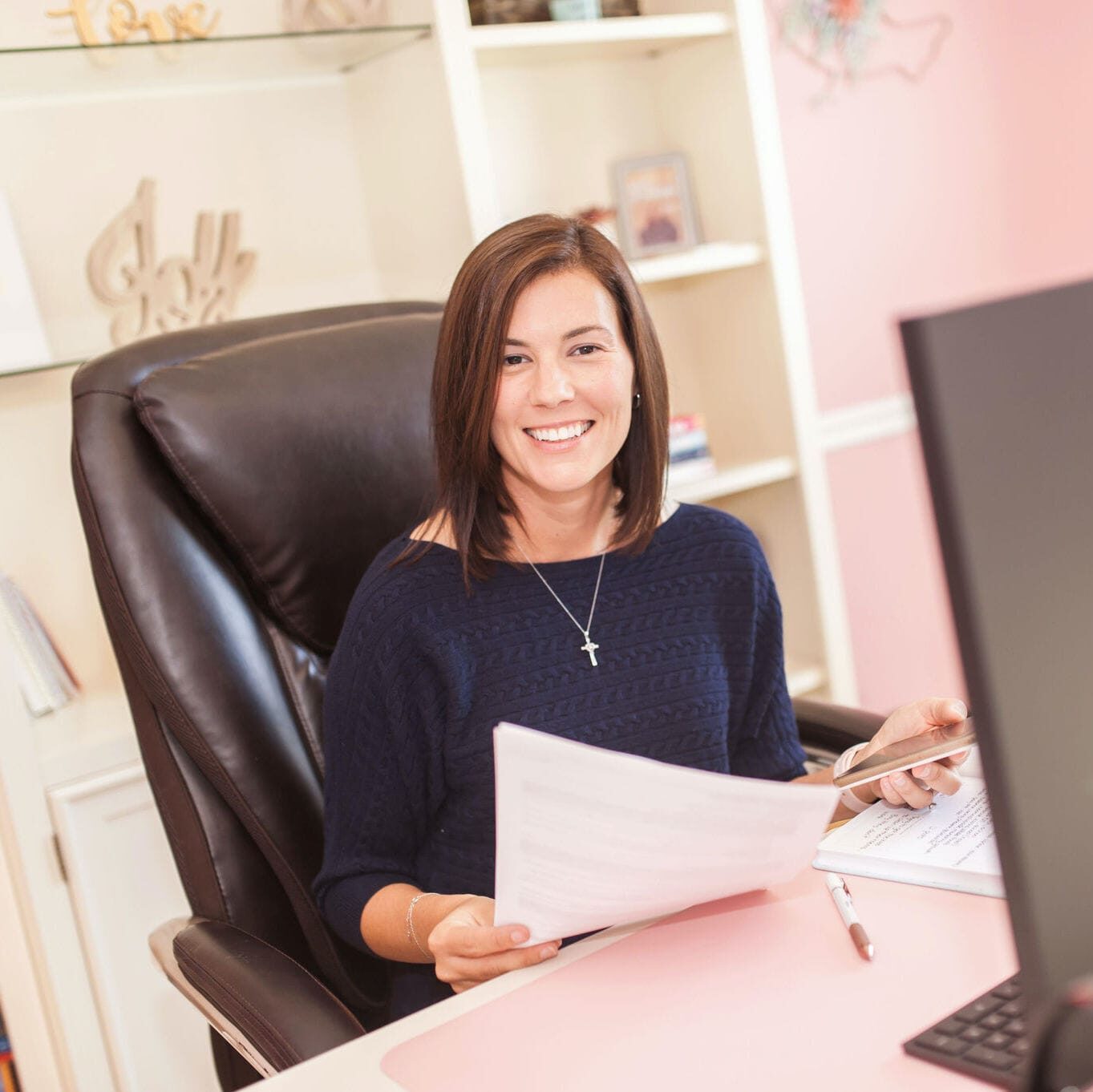 Jessica Hernandez, President, CEO & Founder of Great Resumes Fast
Hi, I'm Jessica. I started this company back in 2008 after more than a decade directing hiring practices at Fortune 500 companies.
What started as a side hustle (before that was even a word!) helping friends of friends with their resumes has now grown into a company that serves hundreds of happy clients a year. But the personal touch? I've kept that.
You might have seen me featured as a resume expert in publications like Forbes, Fast Company, and Fortune. And in 2020, I was honored to be named as a LinkedIn Top Voice of the year!
I'm so glad you're here, and I can't wait to help you find your next perfect-fit position!
Will your resume impress employers? Take this 2-minute quiz to find out.
Get your personalized plan for a resume that stands out and lands you your dream job!
Need a little help getting hiring managers to take notice? Find out what's standing between you and those magic words "You're exactly who we've been looking for!"