Each New Year offers the opportunity for a fresh start—and that includes your career. Now is a great time to start looking ahead to 2018 to determine what you want in your career, as well as a clear-cut plan for getting there. Here's how to select your top career goals and achieve them in the year ahead.
Grab a Pen, Paper & Some Time
The first step to setting solid career goals is to write down what you want and a plan for getting there. Studies show a direct correlation between setting specific career goals and career success. You will want to set aside some time for this.
Start by thinking about your ultimate career goal. Where do you want to be in your career when you retire? Do you dream of working internationally? Want to become a CEO? Own your own business? Work backwards to think about all of the major steps it will take to get yourself where you want to go.
Next, break those major steps into smaller pieces and think about three to five things you can get done in the coming year to move yourself ahead. Here are some questions to ask yourself:
*What do I want in my career in the next year?

*Who can I network with to get me there?

*What do I value in my work?

*Will continuing education help me?

*Where do I want to work and why?
Perhaps you need to take some classes, improve your sales numbers, or start sharing your resume with other companies? By writing down what you want and taking the time to think about how to make it happen, you can achieve your goals more easily and quickly.
Set Achievable Goals
People who set goals are more productive because their goals help them to stay accountable for their own success. Not only does goal setting help you identify what you want to accomplish, but it helps you determine what you need to do to be successful. When writing down your goals, they should be:
*Realistic- Think in terms of baby steps. What is the next realistic step in your career?
*Specific- Decide exactly what you want. Growing in your career is not specific, but saying you want to earn your MBA or gain a promotion is.
*Measurable- Your goals should be measurable or quantifiable (think numbers and statistics) on a daily, weekly, monthly, or quarterly basis. This will keep you on track and provide the motivation to continue pushing yourself.
*Timely- What deadlines can you outline for yourself? Set deadlines to achieve small milestones as well as bigger goals that are flexible enough to operate in the real world, but rigid enough to hold yourself accountable for getting the work done.
Write down five goals that are realistic, specific, and measurable that you can achieve over the next 12 months. A free online resource to assist you in developing your goals can be found at S.M.A.R.T. Goals.
A Clear Vision
Now that you have identified five solid goals for the coming year, write out a list of things you need to do to accomplish them. Do you need to start looking into continuing education, update your resume and cover letter, or set up a meeting with your direct supervisor? Put together a to-do list for each goal and set a reasonable deadline to get things done.
Get Motivated
Once you have a vision in place, put that list in a place where you will see it each day. Perhaps post it on your refrigerator, your wall next to your computer, or even on your bathroom mirror. This will act as a consistent reminder of what you need to do and a deadline for when you need to accomplish it so that you'll stay motivated. Another motivational step is to share your plan with others who will support you, such as a supportive colleague, friend, or significant other. As they check in with you from time to time on your goals, it will act as a reminder to keep yourself moving forward.
Identify Resources
Think about blogs, websites, or courses that can help you to achieve your goals in the year ahead. Career sites like this one can help you start to set yourself up for success. Don't be afraid to look around the Internet for ideas on getting ahead. Websites such as The Motivated Job Search, Skillshare, or Careerbliss can help with everything from free training to tips for advancing in your career. Your local community college or university may also be able to help, as will participating in professional organizations for your industry of interest.
Track Your Success
After writing down your goals, designing a plan to achieve them, and researching various resources, you will want to keep track of your success. Remember, your goals need to be measurable. You can track numbers and statistics in a simple Excel spreadsheet on a regular basis to keep yourself motivated. Whether you choose to do it on a daily, weekly, or monthly basis, you need to track your progress to successfully complete your goals by the deadlines you have set.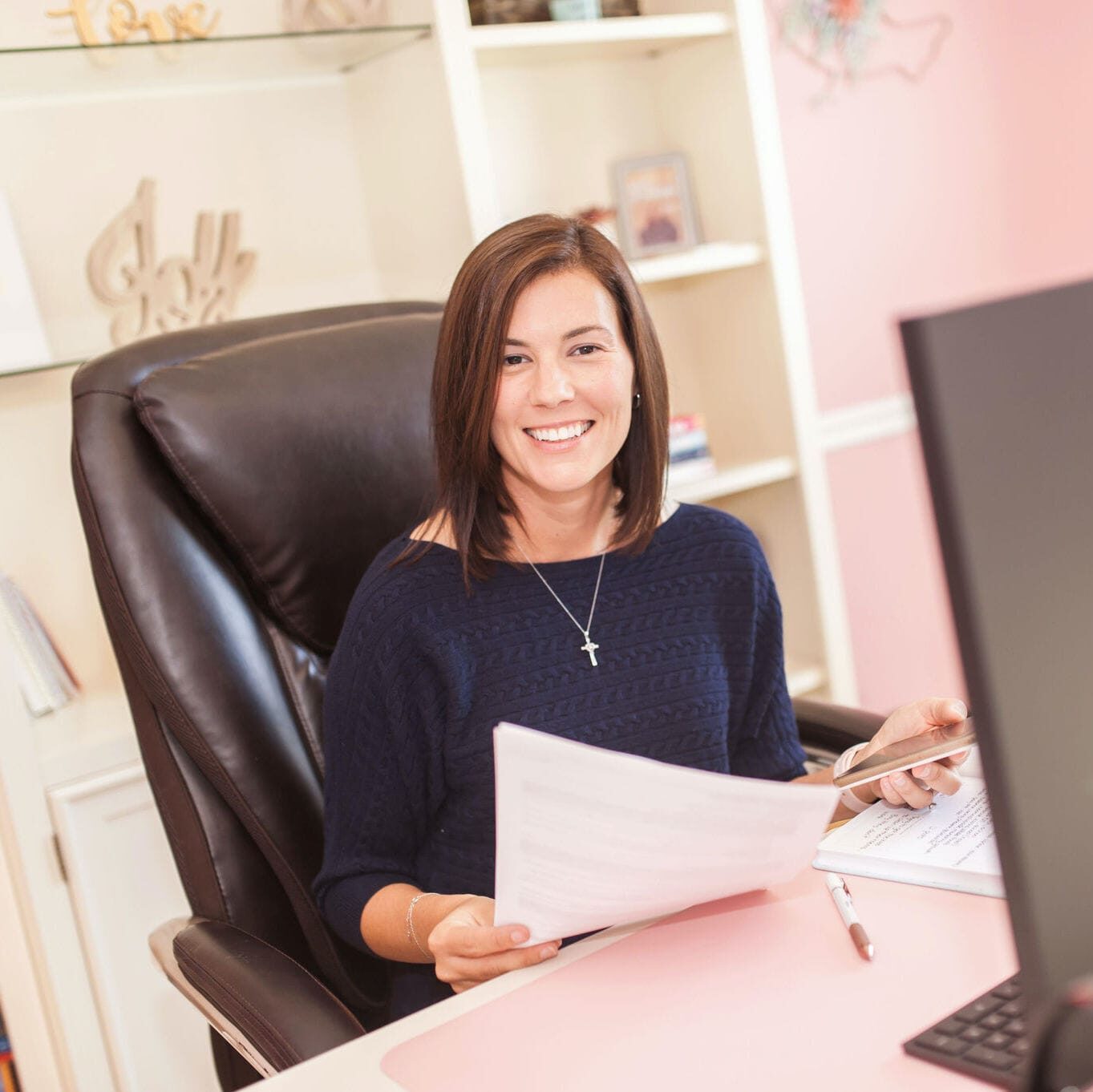 Jessica Hernandez, President, CEO & Founder of Great Resumes Fast
Hi, I'm Jessica. I started this company back in 2008 after more than a decade directing hiring practices at Fortune 500 companies.
What started as a side hustle (before that was even a word!) helping friends of friends with their resumes has now grown into a company that serves hundreds of happy clients a year. But the personal touch? I've kept that.
You might have seen me featured as a resume expert in publications like Forbes, Fast Company, and Fortune. And in 2020, I was honored to be named as a LinkedIn Top Voice of the year!
I'm so glad you're here, and I can't wait to help you find your next perfect-fit position!
Will your resume impress employers? Take this 2-minute quiz to find out.
Get your personalized plan for a resume that stands out and lands you your dream job!
Need a little help getting hiring managers to take notice? Find out what's standing between you and those magic words "You're exactly who we've been looking for!"