You've heard it said over and over—figure out what you like to do, and then find a way to make money doing it. But is that always possible? Or are you just going to end up going broke?
Think of it this way—if you don't have a job right now, you're heading out into the great unknown. If you've been through all the usual channels, pounding the pavement, checking the job boards, handing out resumes, and networking—and you're not getting anywhere, what do you have to lose? Why not try doing something you love? Worst-case scenario, you'll end up developing creative skills that will make you more resourceful—and you might just end up getting ahead.
Getting started in something you love establishes and increases persistence. If you're trying to get a new business off the ground that's based on something you really enjoy doing, it's inevitable that you'll encounter obstacles. You can either let them stop you cold—or you can try to climb over them.
Will it guarantee wealth, or success? Maybe not. And what if you're almost sure it's never going to make you a whole lot of money? Should you go ahead anyway?
Yes, you should. At least a bit.
Why not incorporate the thing you most enjoy doing into your day-to-day life? Even if you only work on it an hour or so a day while conducting a "real" job search, what you're doing is giving yourself permission to experiment. It's possible you might make money from engaging in your passion. If you don't, you're only out an hour. You never know what the future could hold; at some point, people could become very interested in what's working for you. And by devoting a bit of time to it each day, without assuming that it's going to make you rich, you're taking small steps in the direction of making it a reality.
Even if absolutely nothing comes of it, what will you gain by not allowing yourself just one hour in any given day to devote yourself to something that matters to you? Chances are, you'll gain nothing. So, let yourself dream. At the very least, it will make you a more well-rounded person—and that will stand you in good stead when you're pursuing that "real" job.
I know people who've taken their talent for crafting and started a really successful Etsy store from it. Which in turn grew into a website and thriving business—all starting with a hobby.
When I first started Great Resumes Fast, the idea came to me because of some friends I was helping with their resumes. Someone said, "You really should charge for that." And I realized … "Yes, I really should!" Why not use my 12+ years in HR to help people! I started with a $3 website and a $5 toll-free number. I didn't invest thousands of dollars; I worked hard from the ground up. And now Great Resumes Fast is one of the premier resume writing businesses on the web—and completely debt-free.
I know of another individual who loved working out, and he started helping others at the gym and at the park. Now he runs a very successful boot camp and personal training business in his hometown. He grew his business from something he loved to do—from the ground up.
Look at what you love to do and consider simply charging for it. Start from the ground up. Sure, you may have to work a different job while you're in the building and growing phase, but if you start today, think where you could be in a few short years—doing something you love and making good money doing it.
Let's network! Connect with me on LinkedIn here.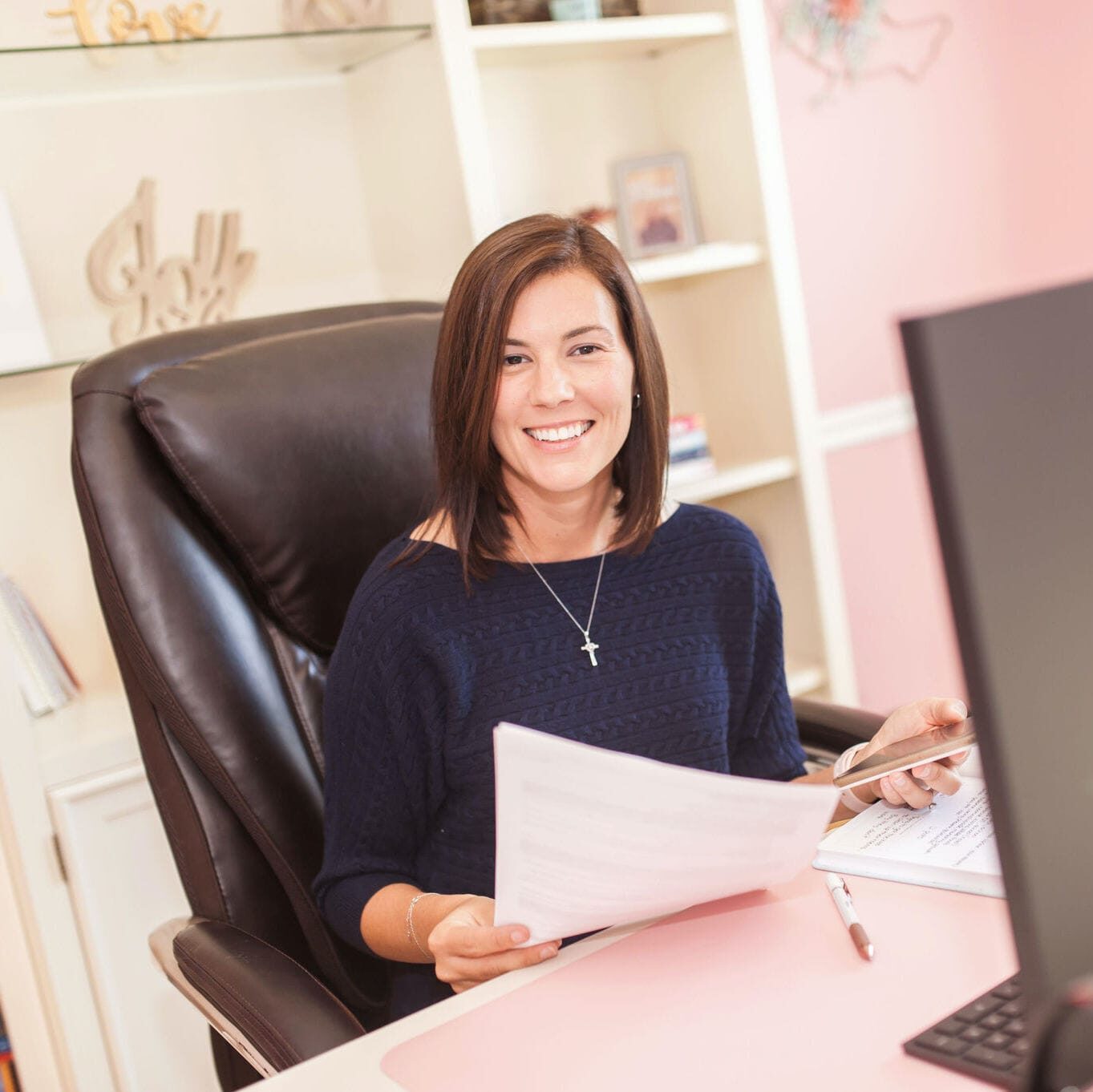 Jessica Hernandez, President, CEO & Founder of Great Resumes Fast
Hi, I'm Jessica. I started this company back in 2008 after more than a decade directing hiring practices at Fortune 500 companies.
What started as a side hustle (before that was even a word!) helping friends of friends with their resumes has now grown into a company that serves hundreds of happy clients a year. But the personal touch? I've kept that.
You might have seen me featured as a resume expert in publications like Forbes, Fast Company, and Fortune. And in 2020, I was honored to be named as a LinkedIn Top Voice of the year!
I'm so glad you're here, and I can't wait to help you find your next perfect-fit position!
Will your resume impress employers? Take this 2-minute quiz to find out.
Get your personalized plan for a resume that stands out and lands you your dream job!
Need a little help getting hiring managers to take notice? Find out what's standing between you and those magic words "You're exactly who we've been looking for!"